Educational institutions and professional organizations are placing more and more emphasis on the role collaboration plays in creating new ideas.  They are looking for ways to nurture critical thinking and curiosity by providing environments for authentic, cross-disciplinary connections.  This shift couldn't come at a more prescient time. These types of interactions can lead to increased innovation and engagement – something our global society values more than ever.  While heads-down work continues, the changing nature of learning and work has resulted in a shift toward frequent and spontaneous exchanges. Enter the innovation center: a multi-faceted, exploratory setting that supports these goals by allowing people to discover and ideate organically.
From makerspaces to academic incubators to innovation districts, these environments are specifically designed for invention and create the perfect zones for self-directed, project-driven, and multidisciplinary exploration.  They act as a living prototype space, flexible enough to accommodate continuously changing tools and new methods of teaching. Perfect for developing new concepts, they support both physical and cognitive ergonomics while allowing people to work individually and collaboratively.  People acquire valuable expertise in this hands-on atmosphere designed to foster their entrepreneurial spirit and when used by people from differing disciplines or backgrounds, foster integrative thinking.
These spaces are typically located at the heart of the organization and provide a bridge between recreational, social, and academic or work space.  They take their cue from the startup culture that values dynamism, entrepreneurship and partnerships by offering links between people.  They give their occupants choice and control and a place to test and cultivate ideas.
Because needs are constantly changing, these spaces must also change to remain relevant.  By offering spaces that are increasingly flexible, innovation centers are a model for how design can respond to varied needs.  Successful examples inspire discovery from cradle to career (and beyond!) and offer a lens through which we can see how learning and working continues to evolve.
Charles R. Drew Charter School Jr. and Sr. Academy
Atlanta, Georgia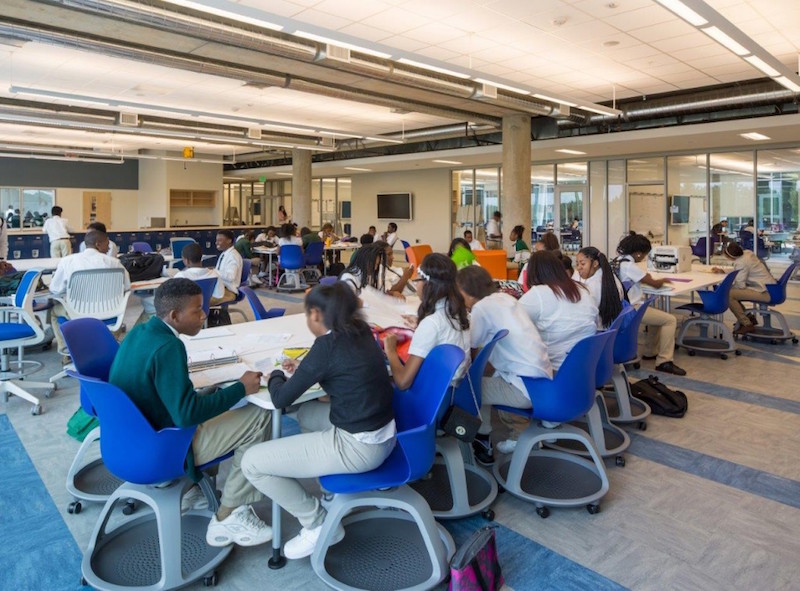 The school features project labs that are outfitted with entirely mobile furniture, wireless networking, floor-mounted power, sinks, and storage cabinets, and both mobile and fixed technology presentation capabilities. These state-of-the-art spaces are intended to provide a completely agile environment that is student-centered, hands-on, and one-of-a-kind.
Campus for Research Excellence and Technological Enterprise (CREATE)
Singapore National Research Foundation, Singapore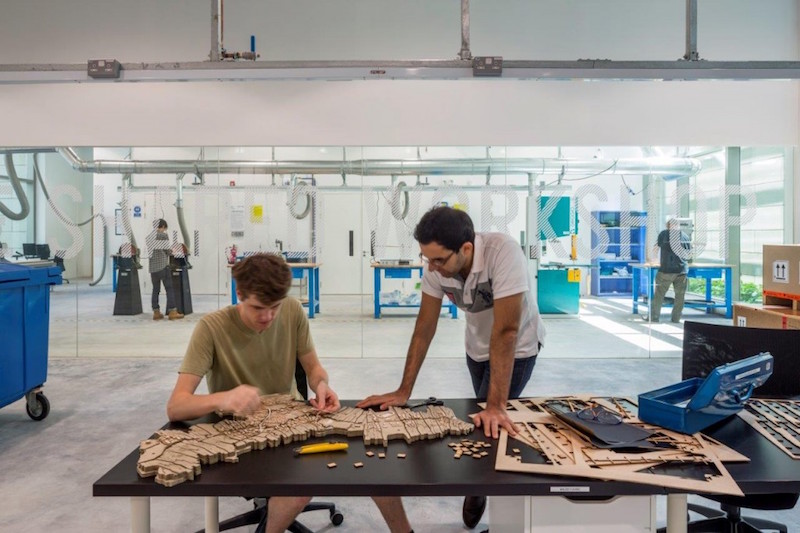 The Campus for Research Excellence and Technological Enterprise houses interdisciplinary research centers from some of the top universities and corporations in the world.
Because the research groups are constantly moving in and out, the research spaces are designed to be flexible and adaptable, able to be built out in increments and reconfigured at low cost and minimal disruption to the adjacent functioning research labs.
Digital Technologies Center, Deloitte Digital
London, United Kingdom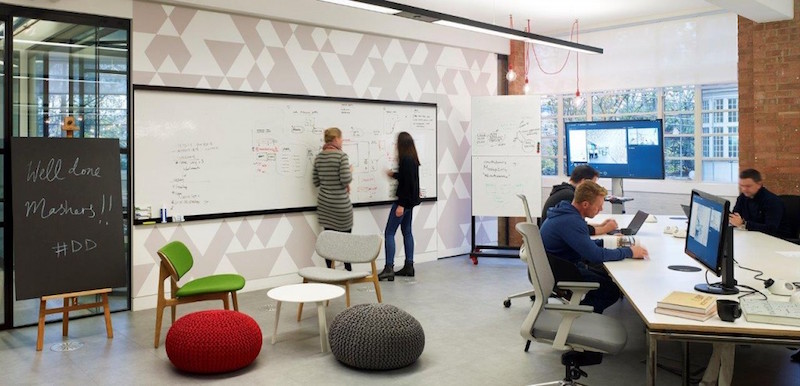 The space for Deloitte's digital business needed to enable fast, evolving, multi-disciplinary, and digital ways of working for both employees and their clients.
A dedicated co-working space allows employees to collaborate with clients. The traditional meeting suite has been replaced with unique spaces that support Deloitte's work styles: the garage (workshop space), analytics lab (high tech), joint client working areas, and the lounge room (relaxed and informal).
Innovation Square, University of Florida
Gainesville, Florida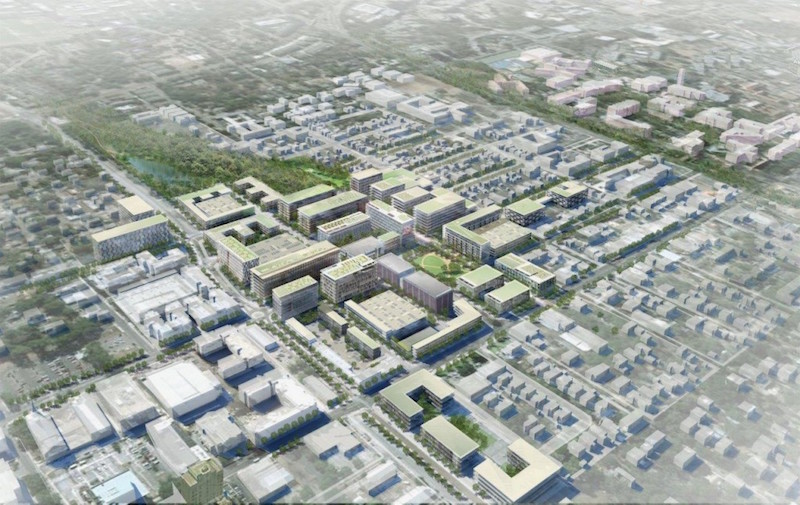 ​
Innovation Square is a research-oriented development. The district is designed to make meeting with others and exchanging ideas and information commonplace.
To foster collaboration, the design features centrally located, highly animated public spaces. The remote laboratory will no longer be the only theater for research, but the streets, courtyards, and common interior spaces will themselves be literal extensions of the laboratory.
To create innovators, schools, companies, and cities must nurture critical thinking, dreaming, and curiosity.  As institutions look for solutions, it is important to remember there is not a one-size-fits-all approach when it comes to design. With each new project, we continue to explore what innovation means to our clients and seek to provide solutions that support hands-on, cross-disciplinary experimentation that will help guide our global society seamlessly into the future.
To view the original blog post, click here.