Masdar City began its life cycle with a pretty lofty goal; become the first city in the world to reach net-zero carbon levels. While this dream of carbon neutrality may never come to pass, Masdar City, which sits just outside of Abu Dhabi, may have a refreshed vision of its future, but it is a vision that still puts the emphasis on sustainability and innovation.
Not only did Masdar City begin its life 10 years ago (construction began eight years ago) with the hopes of becoming a net-zero city, but a similarly lofty goal of completing the first 1 million sm of the development by 2015 was also announced. Thanks in large part to the financial crisis that began in 2008, just as construction was getting started, neither of the goals came to fruition. As of 2016 less than 300,000 sm have been completed and the final completion has now been pushed back to 2030.
Despite all of the problems the city has faced in its development, it has continued to push forward, and, recently, the Boston-based firm CBT has just revealed the detailed master plan (DMP) for Phase 2 of the city's development.
The DMP, which received the 2015 American Institute of Architects Middle East Design Award, will establish a highly sustainable and pedestrian-focused innovation community and act as a key step in the evolution of Masdar City as an eco-friendly, commercially-viable city that provides a high-quality of life.
Accounting for about 6.7 million sf, the mixed-use project will create many of the city's core elements. A research and development cluster, shops and restaurants, residential neighborhoods, community centers, mosques, and schools are all included in the project's second phase. CBT has described the DMP for Phase 2 of Masdar City as a replicable and market-friendly model for sustainable urbanism. Included in the development's plans are passive design elements such as the use of fine grain fabric, environmental optimization, and hydro-zoning. Phase 2 will achieve a 40% reduction in energy consumption over conventional standards at the building and block levels.
The Phase 2 DMP focused on four key areas: Identity, walkability, sustainability, and replicability. Each aspect builds upon the others to create a cohesive design for Masdar City.
Masdar City's original plans to achieve carbon neutrality while existing on its own grid may have been a bit over-ambitious, but the Masdar City that is actually being developed in the real world is certainly no slouch when it comes to innovation and sustainability.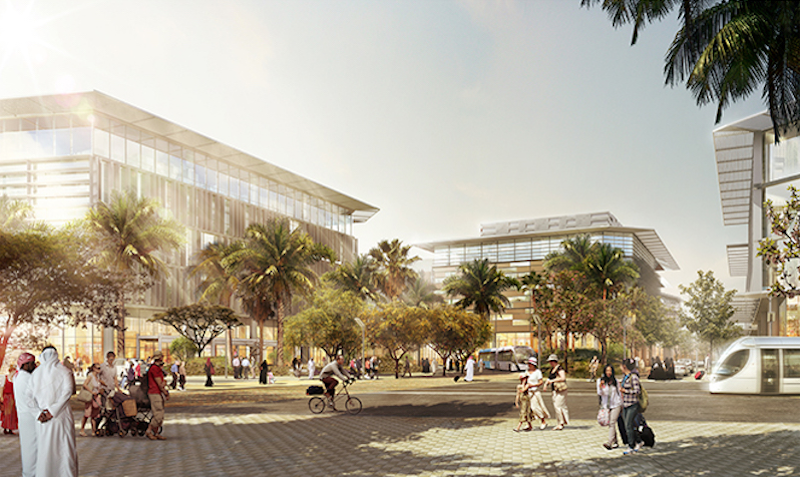 Rendering courtesy of CBT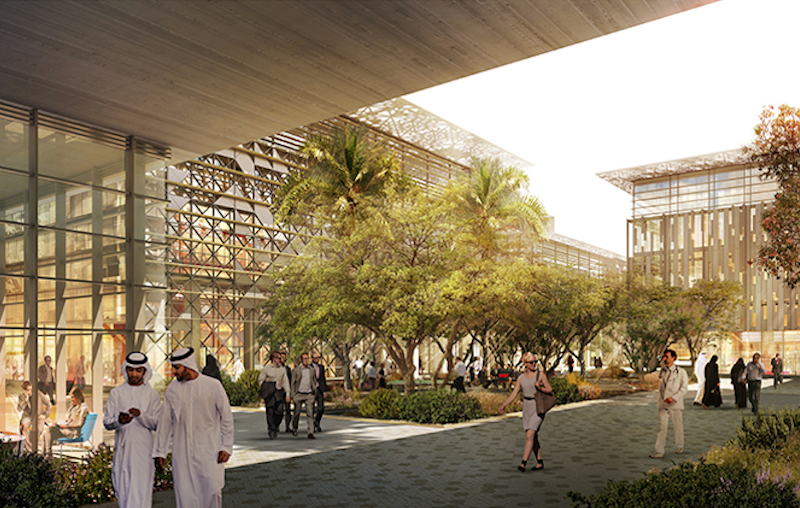 Rendering courtesy of CBT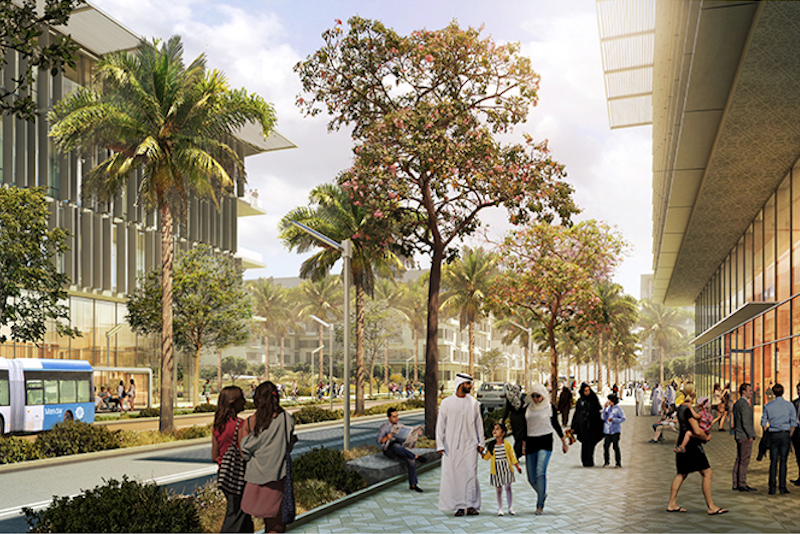 Rendering courtesy of CBT