The recently completed Gensler-designed Shanghai Tower in China, at 2,073 feet, lays claim to being the world's second-tallest building, behind the 2,717-foot-tall Burj Khalifa in Dubai, according to the Council on Tall Buildings and Urban Habitat (CTBUH).
The completion of the $2.4 billion Shanghai Tower also bumps from the ranks of the 10 tallest buildings the 1,451-foot-tall Willis Tower in Chicago, which had been a mainstay on that list for more than four decades.
The twisty-shaped Shanghai Tower, with 121 stories above ground and five beneath, and a total area of 538,000 square meters, is one of three supertall buildings—the others being the Jim Mao Tower and the Shanghai World Financial Center—in the Lujiazui neighborhood in the Pudong commercial district.
Its podium features 50,000 sf of floor area for retail, as well as 19,000 sf that can be divided into three separate rooms for large-scale events, according to Gensler's website.
The building took six years to complete, and required 1,079 concrete and steel piles to be driven into the ground for support, according to gizmag.com To get to the building's highest point, occupants can use one of 106 Mitsubishi-desiged elevators that travel up to 40 miles per hour.
Shanghai Tower's position among the world's tallest buildings, however, could be shortlived, as the 3,303-foot-tall Jeddah Tower in Saudi Arabia is scheduled to open in 2020. Both the Jeddah Tower and Burj Khalifa were designed by Adrian Smith.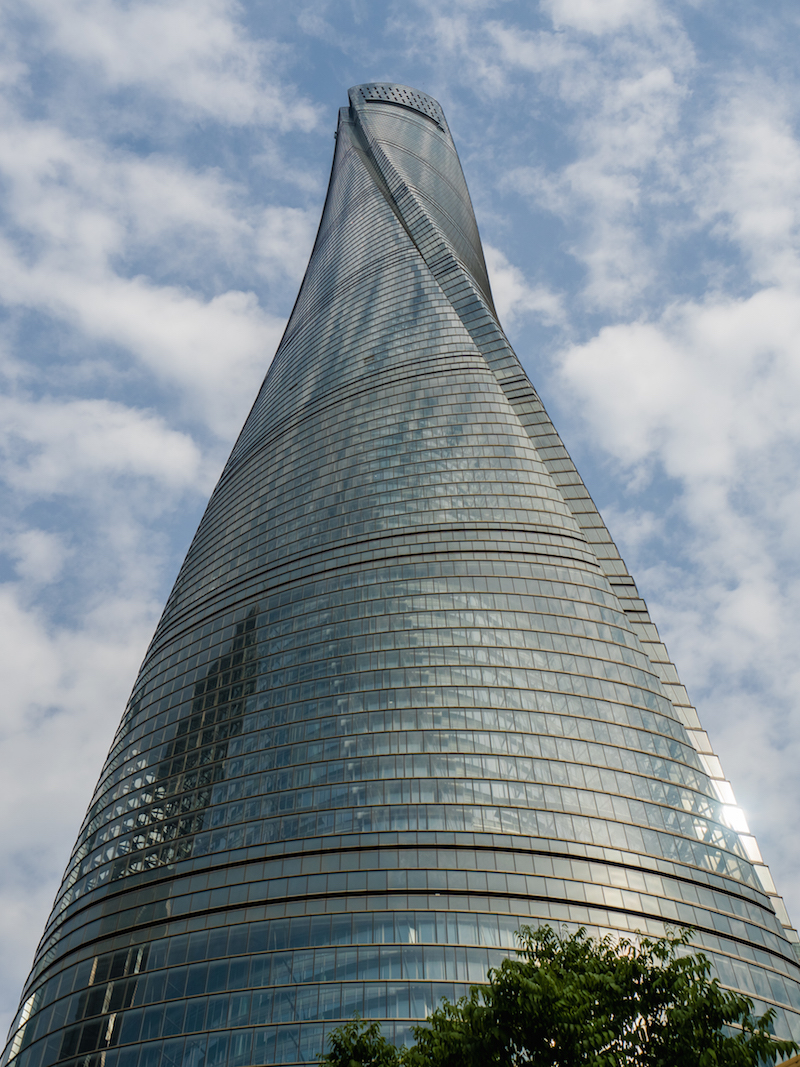 Photo: Ermell via Wikimedia Commons