The more sunlight solar panels receive, the hotter they get. The hotter they get, the more inefficient they become at converting energy into electricity. A new modular solar panel currently under development at Brunel University London solves this issue by using heat pipes to gather this excess heat and use it to produce a building's hot water.
PVadapt aims to perfect a flexible solar powered renewable energy system that generates both heat for hot water and electricity. "With our system, there is no waste heat," said Technical Co-ordinator, Professor Hussam Jouhara, who invented the multifunctional Flat Heat Pipe. The panels cost about $340 each and can be used in social housing, public buildings and offices, and even in developing countries and off-grid.
See Also: Certified Green Buildings may have an advantage in capital markets
The panels can be installed quickly on-site thanks to the design that allows them to clip together as a weather-tight roof. The project team describes this process as being as simple as clipping together LEGOs or laminate flooring. For a more detailed look at how the product is clipped together on-site, take a look at the diagram below.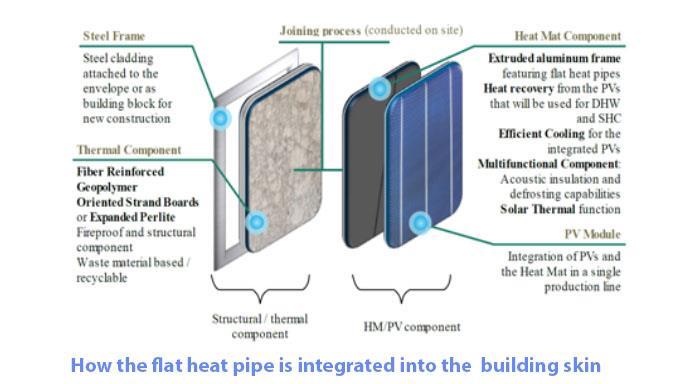 PVadapt will soon be used in multiple pilot projects across eight buildings, both residential and commercial, in Spain, Greece, Austria, and Portugal. Horizon 2020 is funding the project.