Everyone has done it at some point; you spill something on the floor or the couch and, instead of cleaning it up right away, you just drape a rug or a blanket across it. Out of sight, out of mind, right? Well, that's kind of the mentality the city of Seattle is taking when it comes to the stain that is Interstate 5.
When it was constructed in 1962, the highway sliced right through the center of Seattle like an ugly scar and has since become known as a place with an abundance of noise and the pollution to match. But Seattle can't just toss a nice throw pillow over this particular "stain" and call it a day; it's going to take a little more than that to cover Interstate 5, but the mentality is the same.
What is the solution? Not a rug, pillow or blanket, but a two-mile-long, 45-acre elevated park, fully equipped with pedestrian paths, bike lanes, ample green space, and affordable housing for the area.
Patano Studio Architecture is behind this proposal, which it is calling Seattle C.A.P.itol Hill Park, and describes it as "a citywide architectural infrastructure solution to multiple issues facing the fast growing city of Seattle," on its website.
A convention center and a 20,000-seat arena are already scheduled to be built, public housing is needed, and the freeway needs to be rebuilt, according to Christopher Patano, Director of Patano Studio Architecture. Patano says this project would be able to focus on these multiple projects and problems not as individual issues, but all at once to create an "amazing public space."
Part of the plan calls for the addition of affordable housing units. These units would likely be situated underneath the park but still on top of the highway, according to Inhabitat. Patano says this two-mile stretch is underutilized and calls it "the most valuable piece of real estate between Vancouver and San Francisco."
The idea of highway caps is not new. Chicago and Los Angeles both proposed ideas to cap the 101 Freeway and the Kennedy Expressway respectively. Los Angeles approved its plan for a 44-acre park and is currently seeking funding.
Additionally, Seattle already has a park over a highway, as the appropriately named Freeway Park covers 5.2 acres over Interstate 5 and a city-owned parking lot. However, C.A.P.itol Hill Park's scale and aspects such as the housing, the convention center, and the sports arena set this project proposal apart.
While this design would seemingly solve multiple problems for the city in a creative, green way, it is still firmly residing within the "vision" stage with no timetable on if and when it will advance to a more concrete planning stage.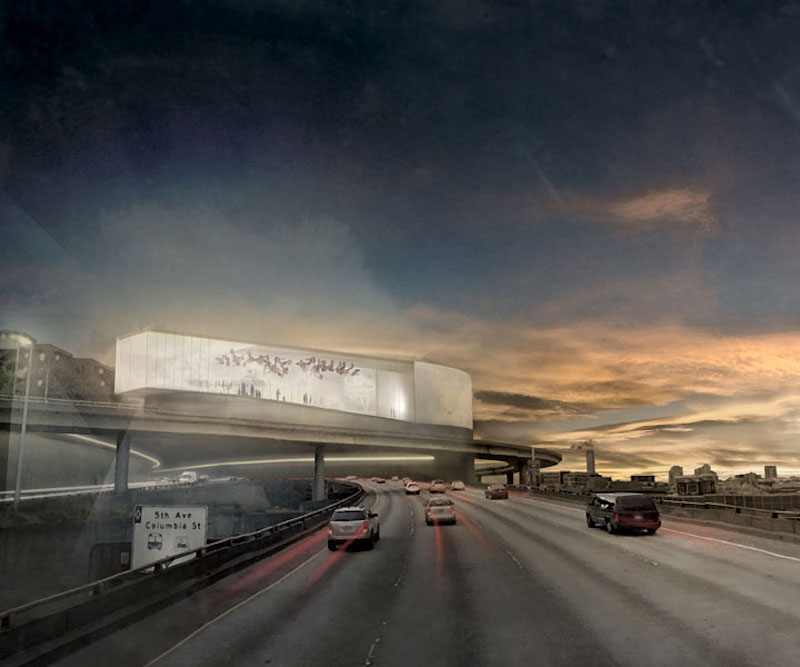 Rendering courtesy Patano Studio Architecture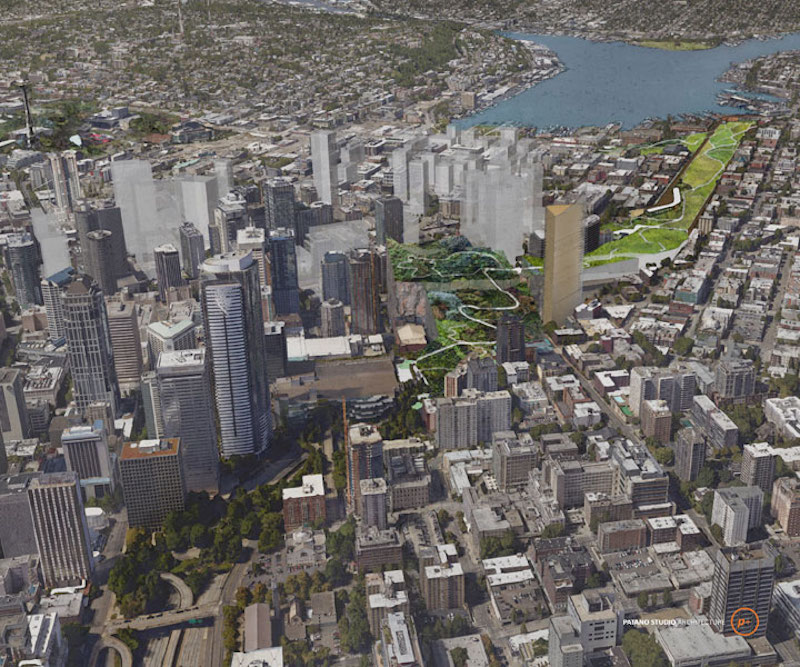 Rendering courtesy Patano Studio Architecture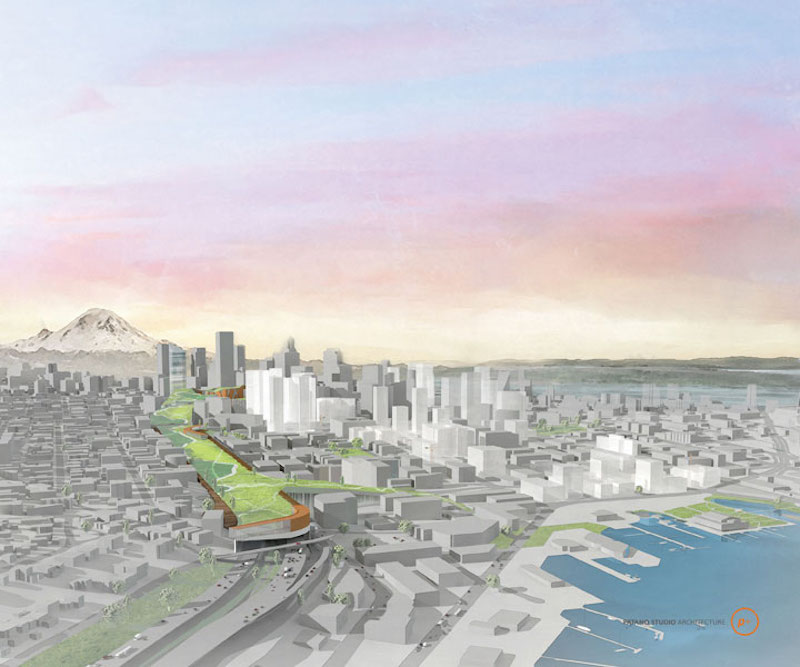 Rendering courtesy Patano Studio Architecture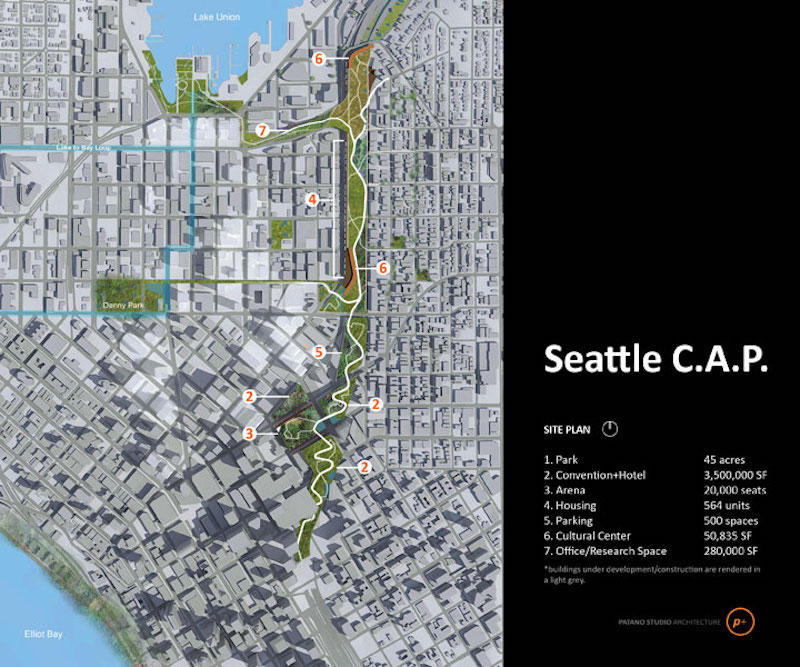 Rendering courtesy Patano Studio Architecture