After 15 years of disuse, the Googie architecture-inspired TWA Flight Center at New York's John F. Kennedy International Airport will be transformed into a hotel.
Gizmodo reports that the city's Port Authority chose a renovation proposal from Jet Blue this week. The $265 million construction project got backing from Governor Andrew Cuomo this summer.
The hotel will have 505 rooms, 40,000 sf of meeting space, as many as eight restaurants, and a 10,000 sf observation deck that overlooks the runway. The old terminal will serve as the hotel's lobby, and the rest of the rooms will be set back in a new building, according to Crain's New York. Construction will begin in 2016, and the hotel is expected to open in 2018.
The terminal was designed by Finnish architect Eero Saarinen and built in the early 1960s. The roof helped to make the building stand out. Composed of four counterbalanced shells made of thin concrete, it looked like a bird taking flight, as Gizmodo wrote.
The TWA terminal was also one of the first airport terminals to use some of the most ubiquitous technologies. It utilized baggage carousels, automatic doors, jetways, and electronic departure time boards that were constantly updated.
Many photos of the terminal's retro-futuristic interior can be seen on Curbed NY.

Photo: Seamus Murray/Creative Commons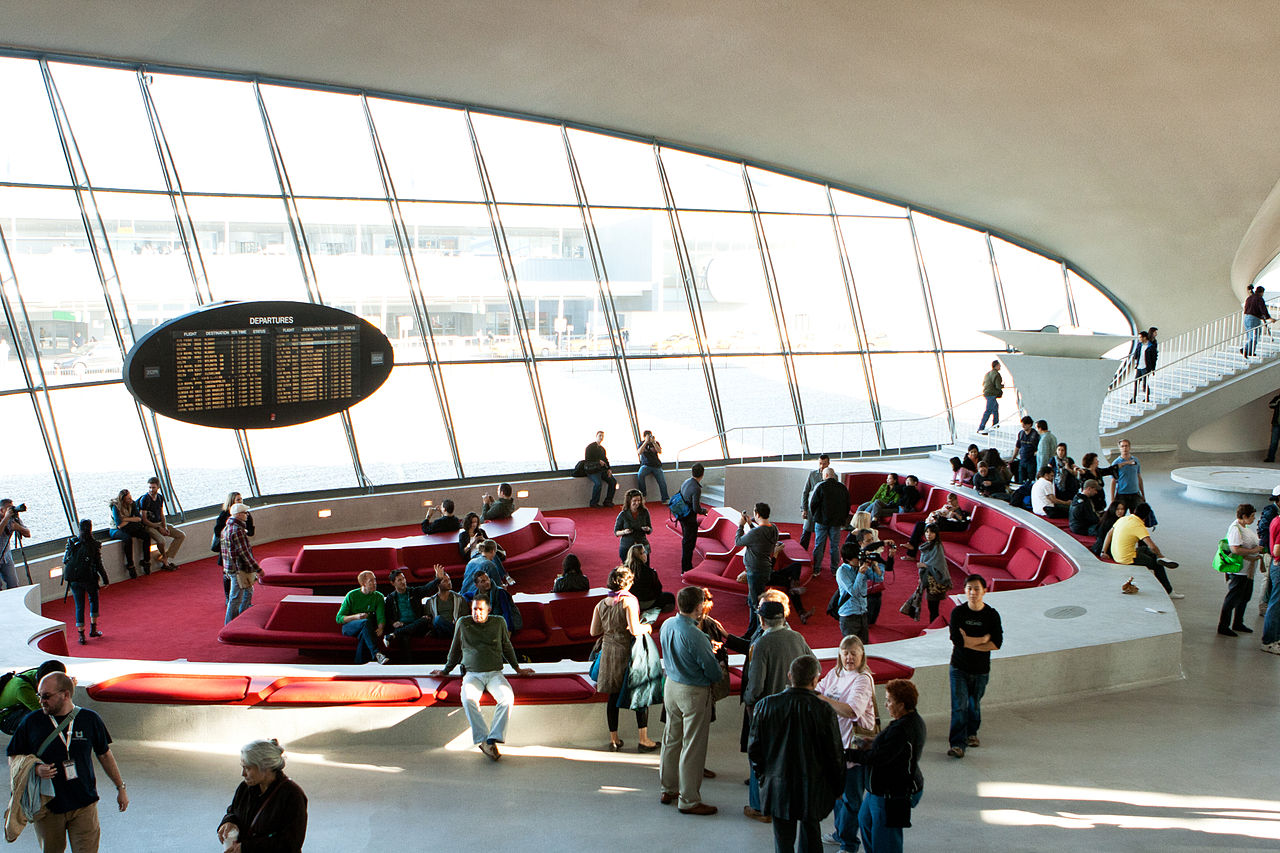 Photo: Brett Weinstein/Wikimedia Commons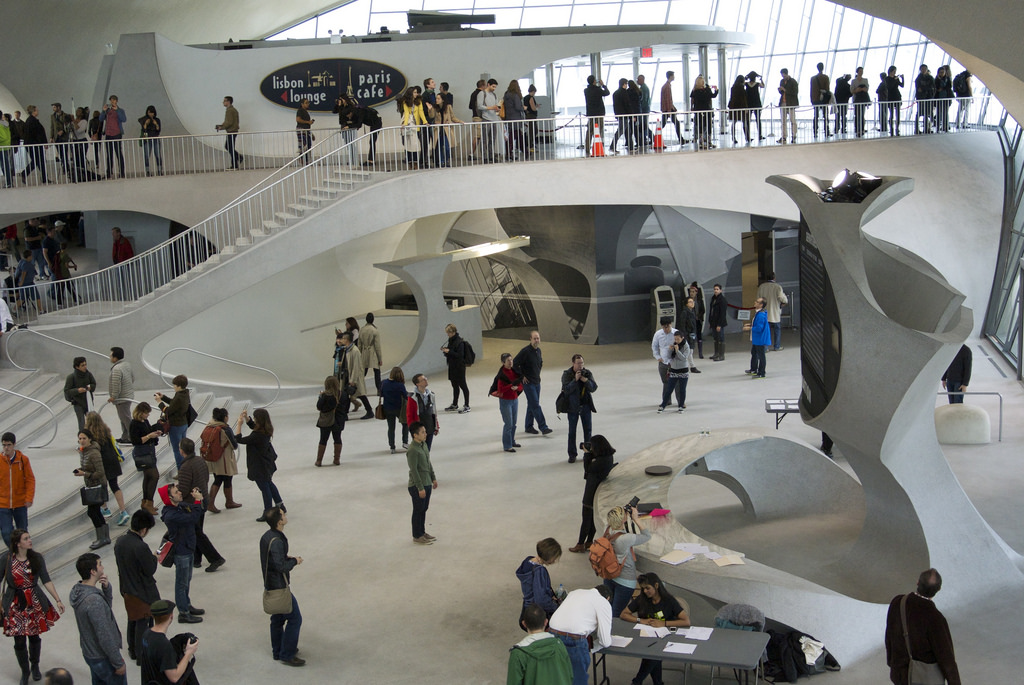 Photo: julesho/Creative Commons