Vanke Times Center, a 47,000-sm urban complex created from the bones of an old shopping mall in Beijing's Chaoyang District, blends retail shops, offices, large art installations, a multi-functional exhibition space, and a bamboo meditation garden into one unique location.
The complex's retail shops are located on the basement and ground floors, with the upper floors housing the offices, green spaces, and exhibitions/events. Schmidt Hammer Lassen Architects created a series of three atriums in the renovated design. The atriums increase connection and natural light to the deep floor plan and are surrounded by three office clusters topped with penthouses and roof gardens.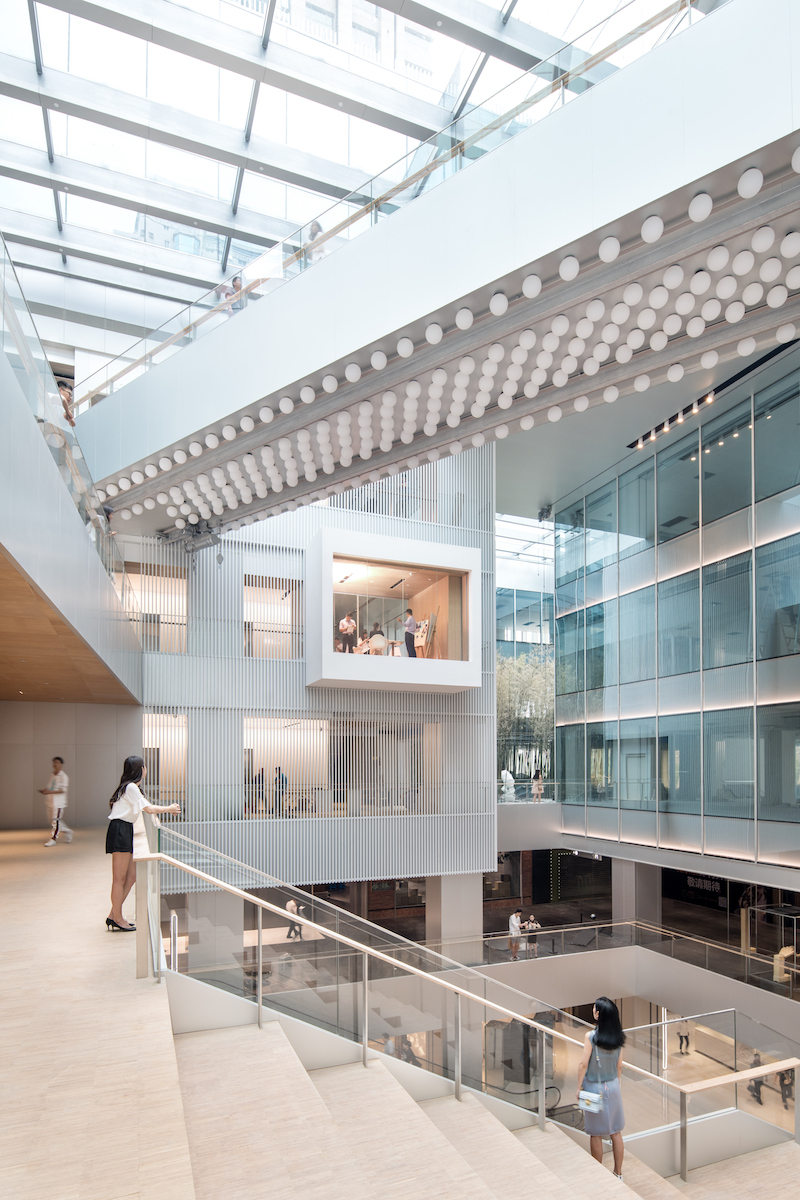 Photo: Yuzhu Zheng.
The third 18-meter-high atrium is carved from the street facade and creates a clear main entrance. This atrium is located on the north side of the building and has been dubbed the "Creative Living Room." It opens to the city through a glass curtain wall and contains a giant suspended sculpture by French photographer and artist Charles Petillon. The Creative Living Room also contains two cantilevered conference rooms.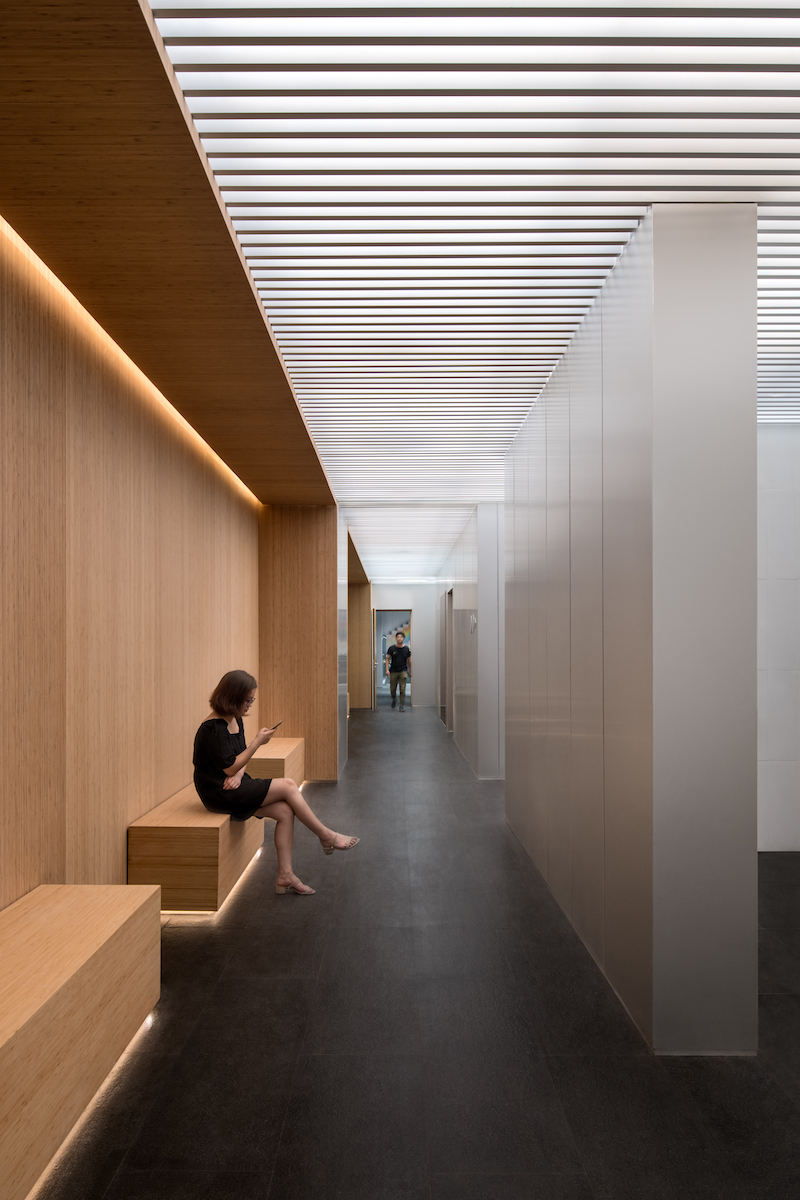 Photo: Yuzhu Zheng.
The second atrium has been dubbed the "Media Plaza." It is the core of the building, connecting the underground commercial area to the ground floor office space with two bamboo staircases. The Media Plaza includes scattered seating and an open, ascending layout that makes it ideal for conferences, lectures, art exhibitions, and performances. Large walkways and footbridges connect the upper levels between the 24-meter-high skylight.
See Also: Florida mixed-use development uses wellness as the backbone of its design
The third atrium is the smallest and has been named the "Meditation Bamboo Garden." It is located on the western side of the second floor and acts as a place of rest for office workers.
The complex was completed in August 2018 and has been pre-certified as LEED Gold.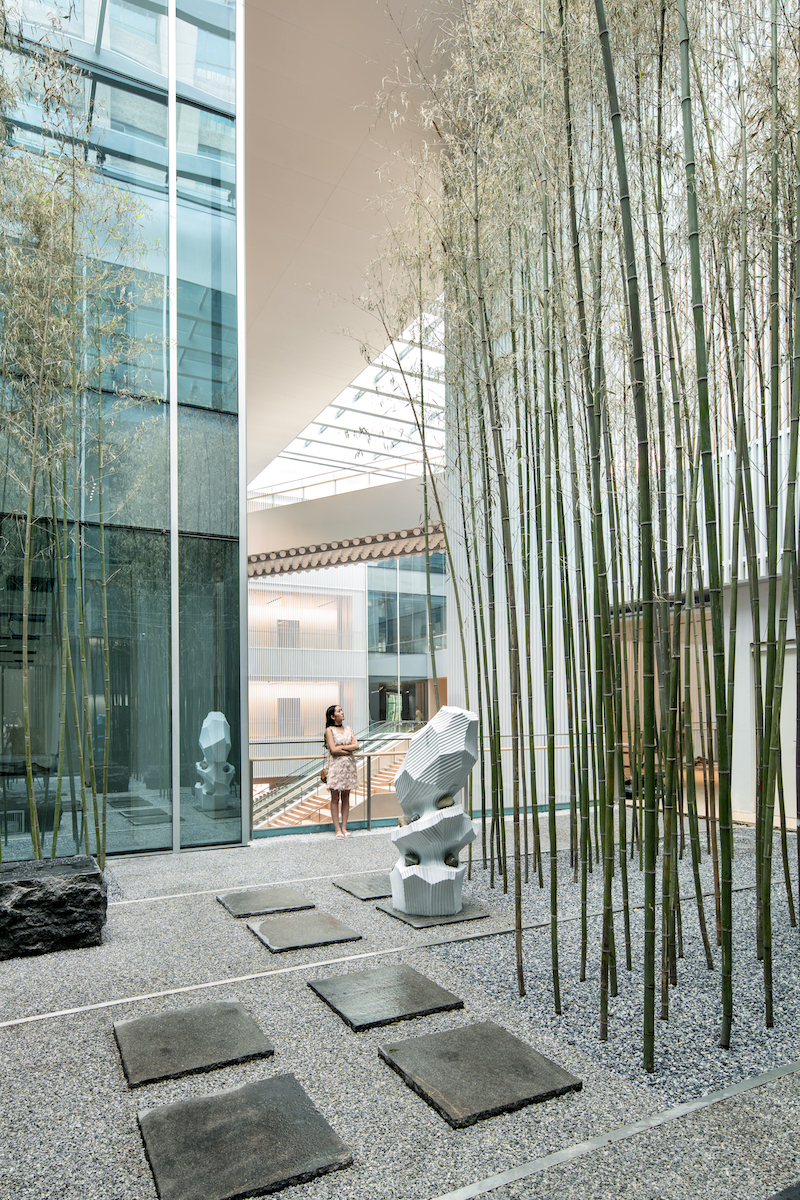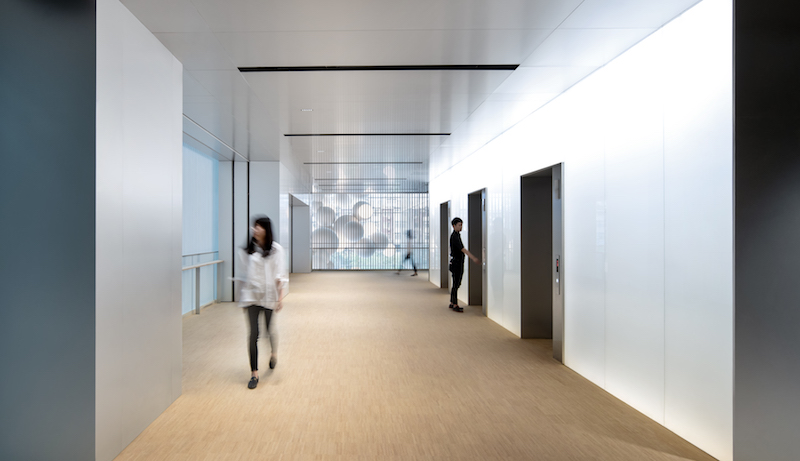 Photo: Yuzhu Zheng.