Expedia, the online travel company, unveiled designs for a new waterfront headquarters that will be inspired heavily by Pacific Northwest scenery.
The company will move across Lake Washington in 2019, relocating from Bellevue, Wash., to Seattle.
Plans include repurposing four existing lab buildings and constructing a 600,000-sf four-story office building with large glass curtain walls. The windows will provide views of Elliott Bay, Mt. Rainier, and the Olympic Mountains. 
Enhancing outdoor space is a key to the project, as the complex will have a courtyard, spacious campus lawn, and outdoor work and recreation areas.
"Although these are early designs, we are very excited about the direction our campus is heading and feel that it brings together all that we are—a leading technology company revolutionizing the world of travel with deep roots in the Pacific Northwest," Dara Khosrowshahi, President and CEO of Expedia, said in a statement. "This will be an environment that will help us retain and build a world-class team of diverse, talented and passionate employees as we continue to grow."
Construction will begin in late 2016. The campus was designed by the Seattle office of Bohlin Cywinski Jackson, along with Studios Architecture and PWP Landscape Architecture. This is just phase 1 of the development project; two more tentative phases could bring an additional 730,000 sf of office space.
(Click renderings for larger views)

Visitors to the Expedia campus will enter the courtyard, which will accommodate a range of activities, including visitor arrival and drop-off, all-hands meetings, outdoor meetings and recreation.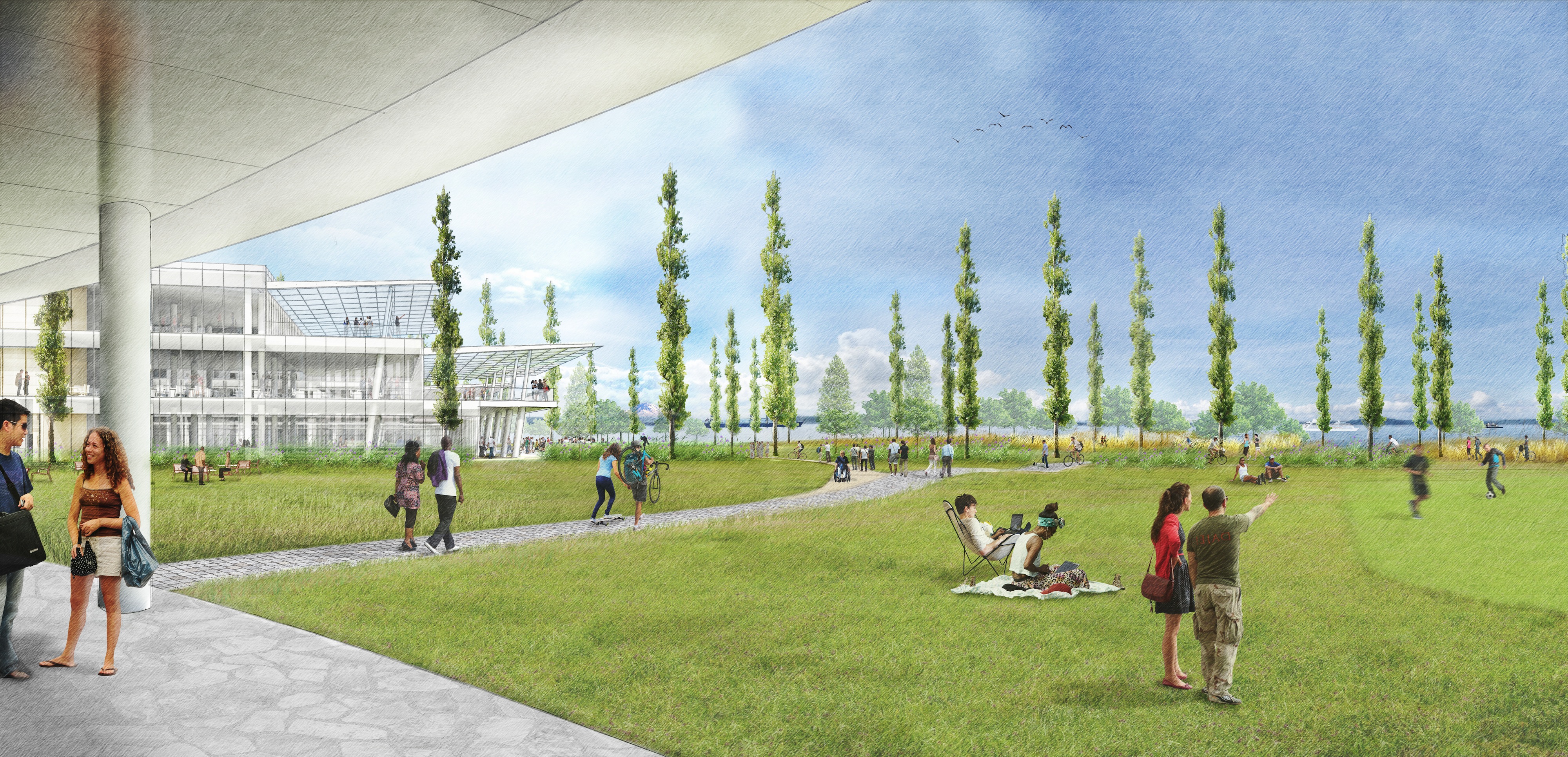 The Expedia campus lawn to the west of the courtyard is a natural landscape designed to maximize views and allow for a diverse array of outdoor events, exercise and activities overlooking Elliott Bay.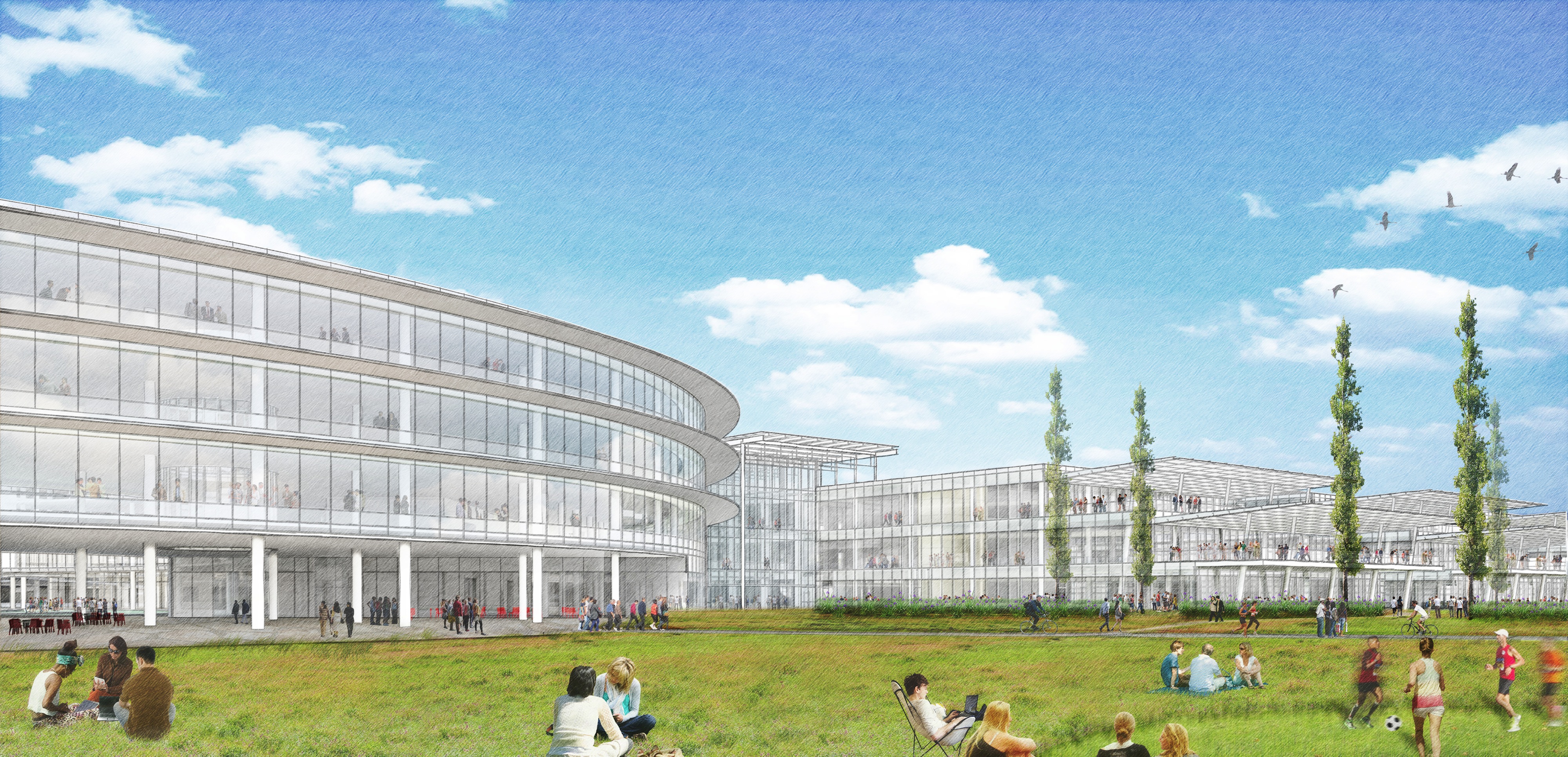 The Expedia campus lawn.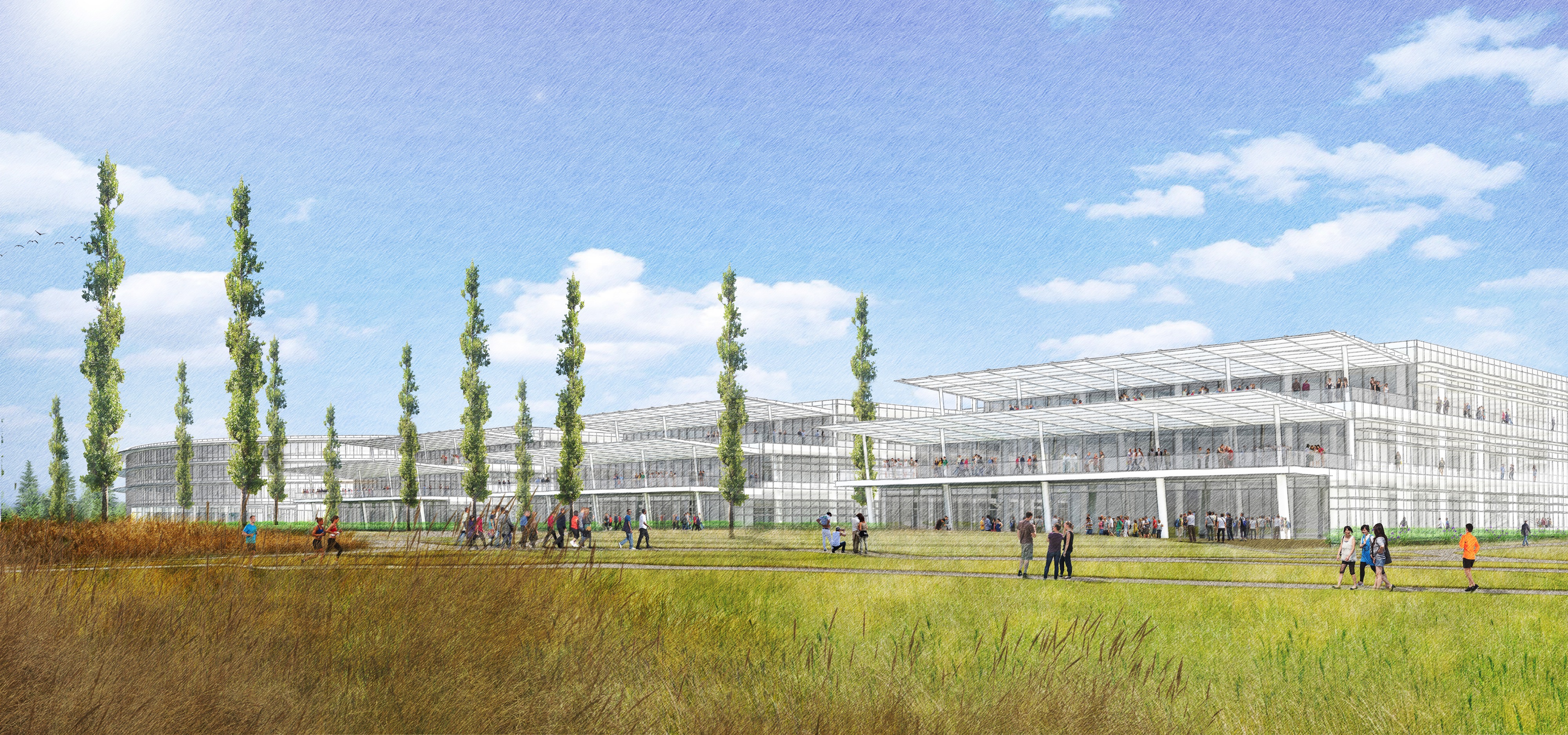 Expedia will repurpose the four existing laboratory buildings into new open workspaces overlooking the campus lawn towards the Puget Sound.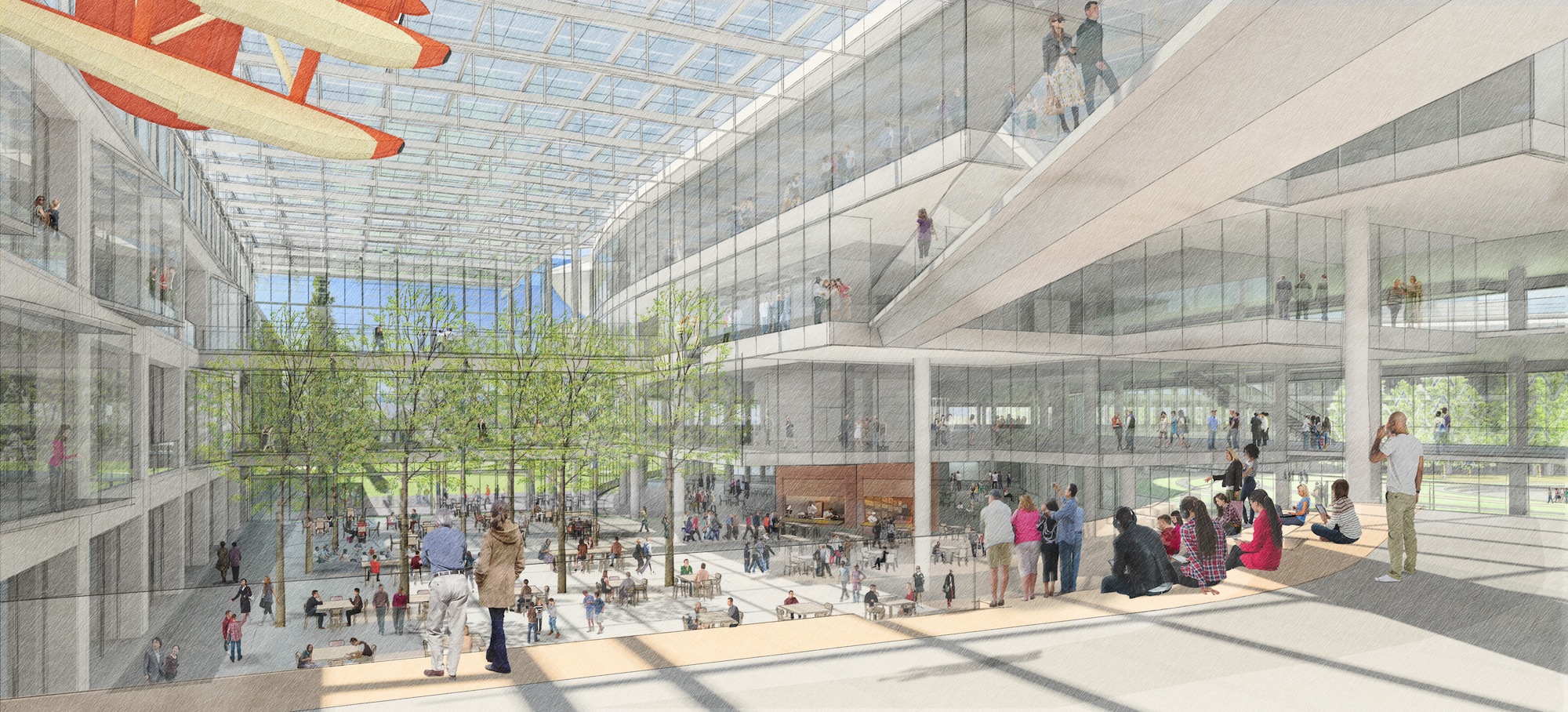 The Expedia Nexus, a four-story atrium located between the new building and the first of the repurposed former laboratory buildings, will accommodate multiple activities including company meetings, dining, special events, and socializing.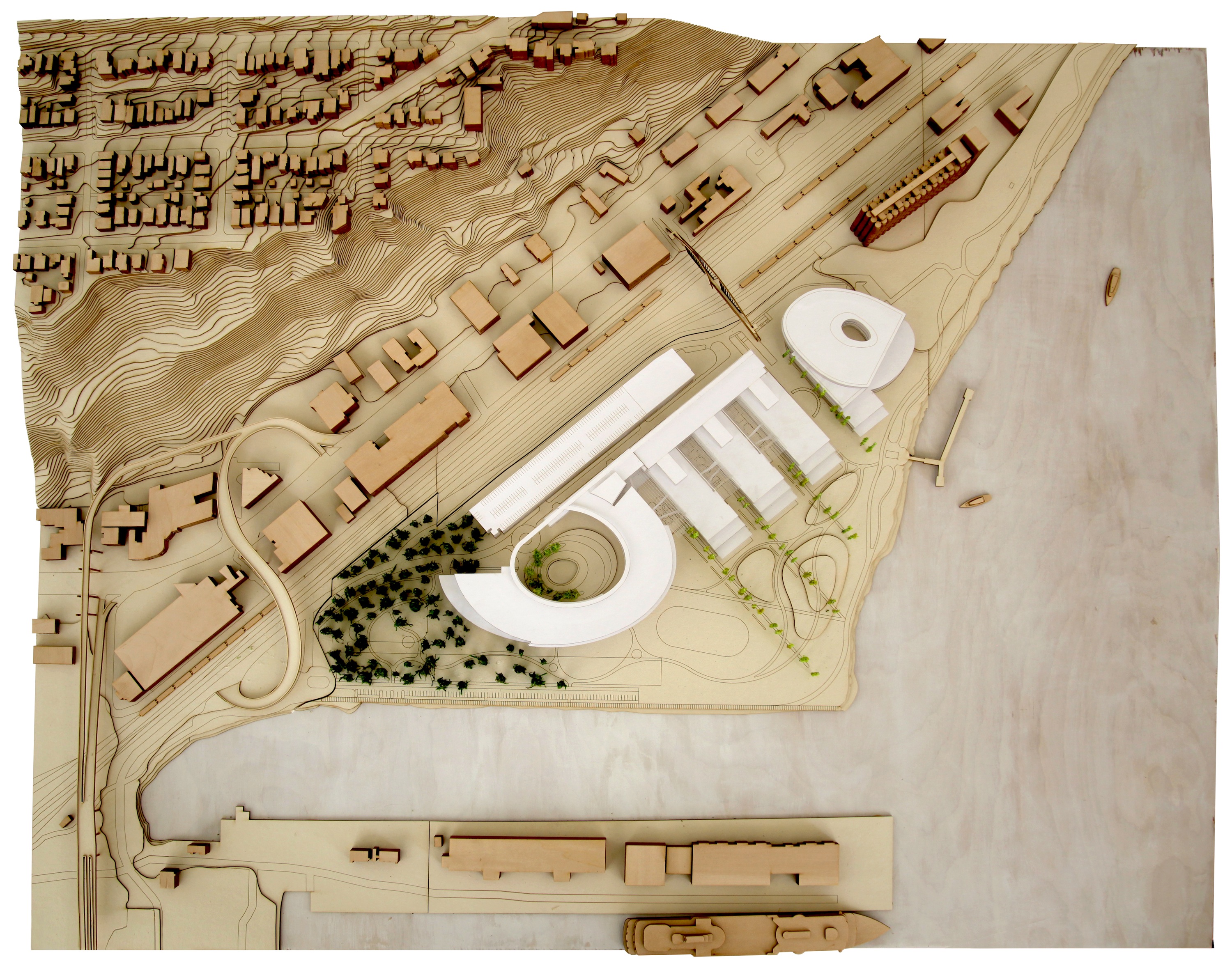 Designed by Bohlin Cywinski Jackson in conjunction with Studios Architecture and PWP Landscape Architecture, Expedia's Seattle campus design reconfigures the former Amgen campus to meet the aspirations and needs of a global travel company.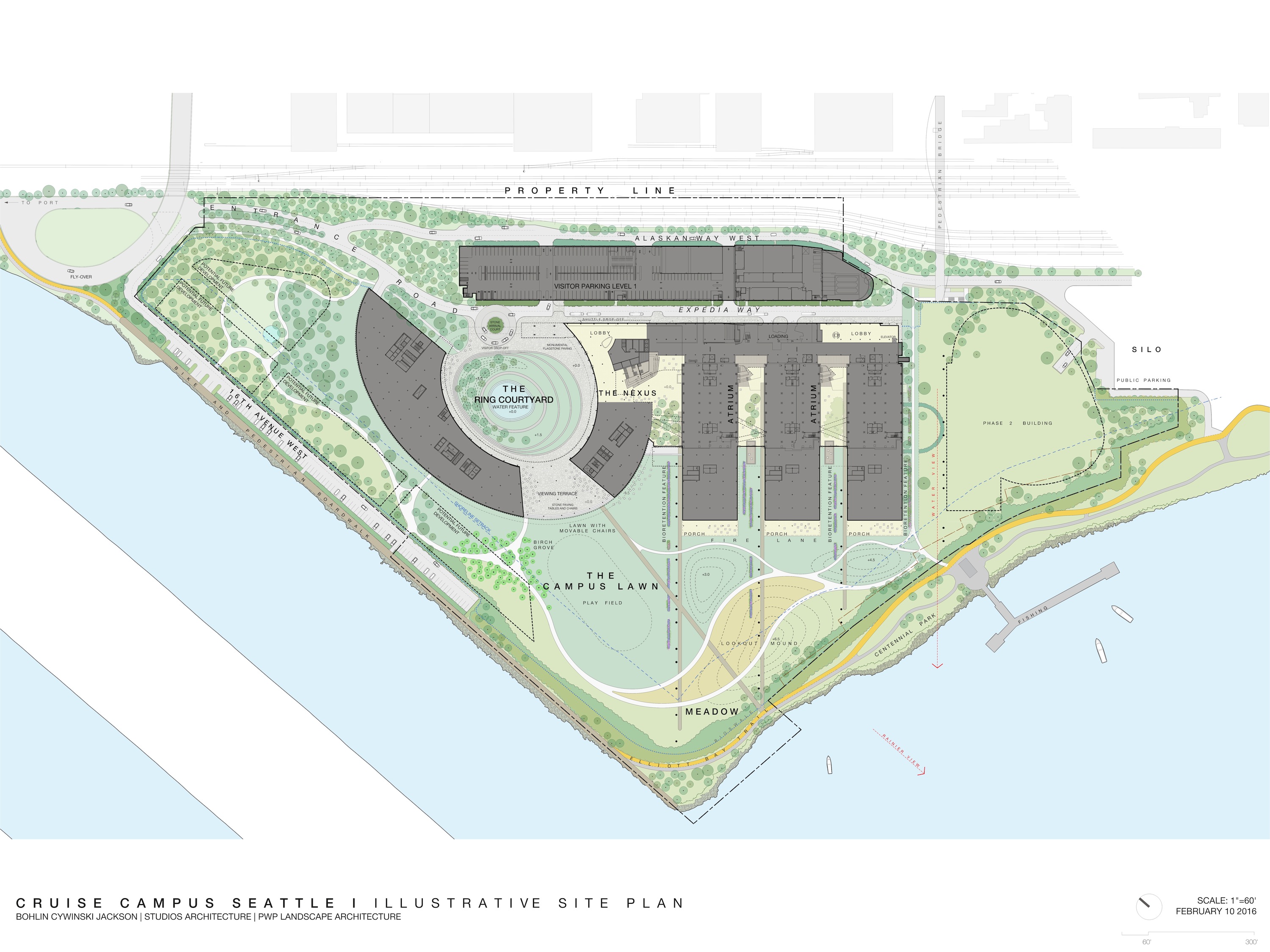 Expedia's Phase I plans include new construction, the adaptive reuse of the existing buildings, and the development of outdoor green spaces. Areas for potential future development (Phase II or III) could occur on the northwest and southeast portions of the site and are noted in black outline.