Healthcare is expensive for both employers and employees. The cost has been rising at rates well above the rate of inflation and the looming "Cadillac Tax" has employers reassessing how to improve the wellness of employees while managing costs.
Bringing wellness to the workplace is still a relatively new concept. As insurance premiums and deductibles continue to rise, both employees and employers are evaluating options to improve their wellbeing.
The Kaiser Family Foundation's study of insurance premiums found that, in 2014, the average annual premium was just over $6,000 for an individual and $16,843 for a family. This represents a 69% increase since 2004, well above the rate of inflation.
EMPLOYERS MOVING TOWARD WELLNESS CONCEPTS
Significant healthcare costs are related to behaviors that are harmful to our health. Reductions in obesity rates, tobacco use, and alcohol and prescription drug abuse would all have a positive impact on cost. The American Cancer Society has estimated the healthcare cost related to tobacco use has exceeded $130 billion over the past ten years.2 And the cost related to chronic diseases, which are largely preventable, are staggering.
The Center for Disease Control (CDC) has estimated that the direct healthcare cost is well into the billions of dollars annually and has noted that 86% of the US healthcare spend is focused on less than 20% of the population who have one or more chronic conditions. Many of these chronic conditions are directly related to unhealthy behaviors and lifestyles. If you added the healthcare cost to the additional cost of lost productivity in missed days or working at suboptimal levels the dollars are staggering.3
An initial premise of the Affordable Care Act was to shift incentives for healthcare providers from volume to outcomes. This shift has proven the theory of "easier said than done". Employers have realized that they are ultimately responsible for managing the health of their employees. Nearly 70% of the commercially insured population is covered through employer funded plans. Employers are quickly realizing that if they can improve the health of their employees, they will ultimately reduce their healthcare spend.
Nearly 30% of employers offer incentives such as gym discounts or weight loss counseling as part of their benefit packages. In addition, premium discounts are available to employees that participate in biometric screening through on-site testing and counseling. Recently, some employers, such as Safeway, have begun stratifying premiums for employees who smoke or rank high on the Body Mass Index. The Cleveland Clinic has gone so far as to ban the hiring of smokers.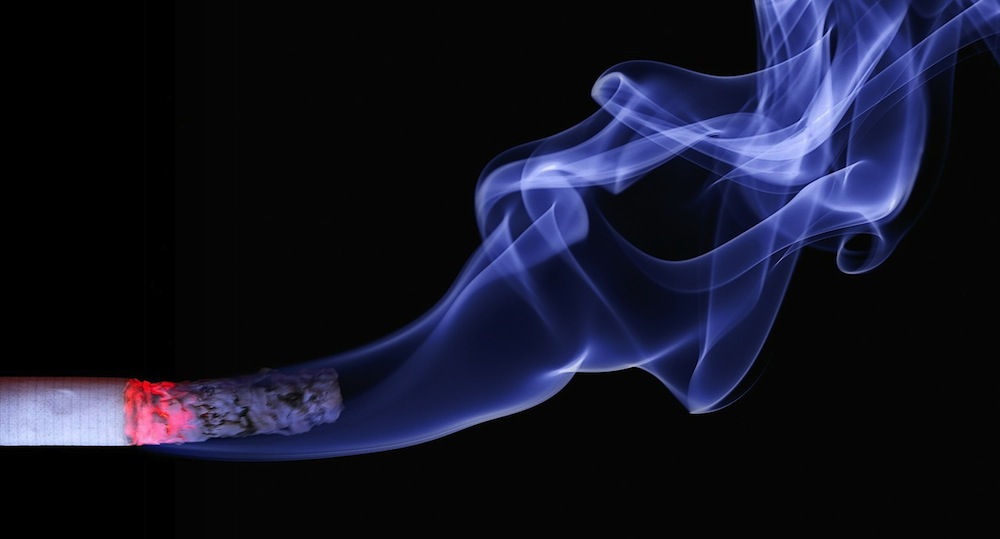 Safeway has been one of the leaders in making employees share responsibility for their healthcare costs. Their approach capitalizes on two key insights they gained while reviewing their plan in 2005. The first is that 70% of all healthcare costs are the direct result of behavior. The second insight, which is well understood by healthcare providers, is that 74% of all costs are confined to four chronic conditions (cardiovascular disease, cancer, diabetes and obesity). Furthermore, 80% of cardiovascular disease and diabetes is preventable, 60% of cancers are preventable, and more than 90% of obesity is preventable.
By implementing both positive and negative elements to their pricing/stratification model for health insurance, Safeway has been able to achieve obesity and smoking rates that are roughly 70% of the national average and its health-care costs have held constant for the past five years.
When surveyed, 78% of Safeway employees rated their plan good, very good or excellent. In addition, 76% asked for more financial incentives to reward healthy behaviors.
Anecdotally, the company has heard from dozens of employees who lost weight, lowered their blood-pressure and cholesterol levels, and are enjoying better health because of the program. The initial biometric screening led many to discover, for the first time, that they had high blood pressure or other conditions; while others were told by their doctor that they have added years to their life.4
Beyond financial incentives, employers are now seeking opportunities to encourage employees to implement healthier behaviors by providing services and education on-site as part of their benefit structure.
INTEGRATING WELLNESS AS PART OF CORPORATE CULTURE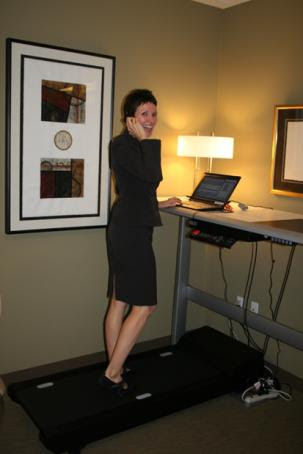 MemorialCare, a large integrated healthcare system located in Southern California, has embraced workplace wellness by incorporating it into their corporate values and culture. Initiated in 2006 at the urging of their Young Leaders Institute, they implemented biometric screening and have now migrated to a concept of "wellbeing" that goes far beyond just the physical aspects. Their program includes other lifestyle attributes as well as financial, societal and motivational support. They have dubbed this initiative "The Good Life".
One aspect of the program identifies opportunities to alter the workplace environment. For example, Tammie Braislford, MemorialCare COO (pictured), uses a treadmill desk while in the office.
Three guiding principles of MemorialCare's wellness plan include:
Alignment with organizational goals: 

We believe that a thriving workforce leads to excellent and compassionate patient care.

Creating a culture and environment of well-being: 

Our environment has visible leadership modeling health, supportive relationships, fun, and easy access to resources that promote health. Our communication is positive, inspiring, creative, and empowering.

Valuing the individual: 

All people inherently want to be well, have different needs, and are on an individual wellness journey.
"The Good Life" initiative has enabled on-site fitness classes and healthy nutritional alternatives in vending machines. In addition, educational programs covering topics such as financial planning, healthy cooking, and better sleep are now being offered.
Similar to Safeway, MemorialCare found that their employees with chronic conditions represented 5% of their workforce but nearly 50% of their healthcare costs. They have created distinct tracts for these employees through personalized coaching that emphasizes more intense management by primary care providers, promotes self-care, enables support in the workplace and removes any barriers to care.
"Migrating from viewing our corporate responsibility from taking care of our employees when they were ill to creating an environment that promotes physical wellness and happy relationships at work and home has had a tremendous positive impact on our work force. We believe this translates into improving our ability to promote compassionate care to the people we serve," noted Dr. David Tillman, director of the wellness program.
BRINGING WELLNESS TO THE WORKPLACE THROUGH DIRECT CARE
Western Digital is trying a new approach by partnering with St. Joseph Heritage Medical Group to have a fully functioning clinic at its Irvine headquarters. Heritage and Western Digital believe that by bringing healthcare directly to the worksite it will improve the wellness of the workforce and reduce costs.
Western Digital is primarily known as a computer data storage company and is one of the largest manufacturers of computer hard discs in the world. Founded in 1971, it has continued to expand for over 40 years and has seen its workforce migrating to "Millennials". As this group has delayed marriage, child bearing and household formation; many have also not developed a relationship with a primary care provider even though 100% of preventative care is covered by Western Digital's health plan.
By providing a healthcare clinic on campus, Western Digital believes it will encourage better access to primary care and thus avoid the higher cost of urgent care or emergency department visits that many without primary care providers choose as their portal to care. It also expects to significantly reduce the lost man hours related to taking time off for doctor's appointments.
The clinic is staffed by a primary care doctor and includes mental health, acupuncture, cooking education, chiropractic care, health coaching and physical therapy services. There is also a Benefits Counselor as part of the clinic who can assist employees in finding lower cost alternatives when needing services outside the clinic. This has become increasingly sensitive as employees need to navigate what is "in or out" of network and participate in the expenses with higher co-pays and deductibles.
Only open for five months, the early results are positive with nearly a third of the workforce utilizing the on-site clinic and a 99% satisfaction rating.
Annette Walker, EVP of Strategy for St. Joseph Hoag Health was recently quoted in the Orange County Register saying "Employers save on costs with the implementation of the clinic. People aren't out sick and are more productive because they are able to work and be healthy instead of missing deadlines."
BRINGING WELLNESS TO THE WORKPLACE WITH HEALTHY FOOD CHOICES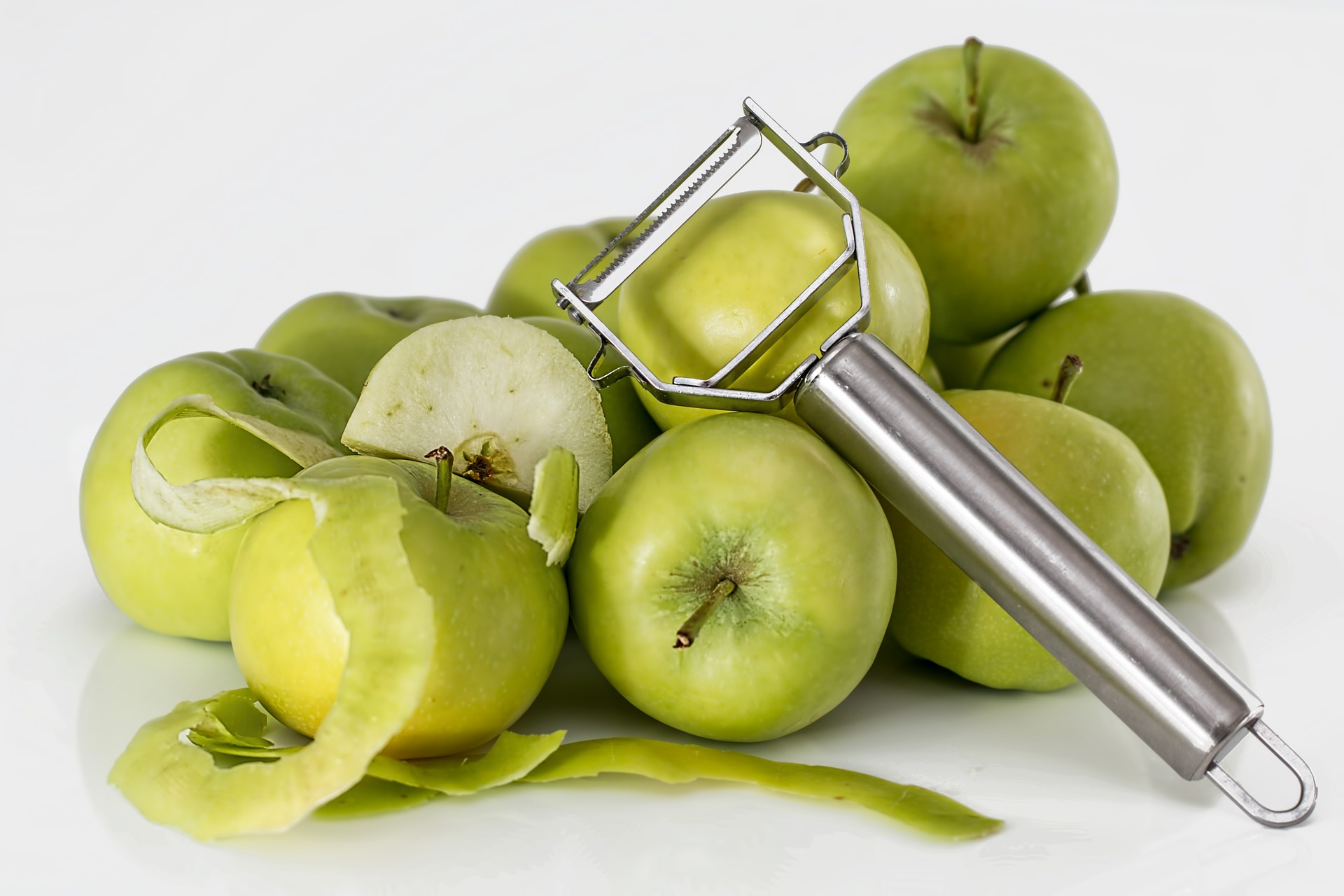 Access to well-balanced food choices is especially important on a healthcare campus as most employees need to stay on-site and are only allowed 30 minutes for lunch. When combined with exercise, a healthy diet can help control weight, lower cholesterol level, and improve productivity.
Another healthcare provider, Northwestern Memorial Hospital, saw an opportunity to offer its employees and the nearby residential and work community a healthy dining opportunity on campus. Northwestern leased prime ground floor space in an urban environment to one of the most prominent restaurant firms in Chicago, Lettuce Entertain You. The intention was for the new restaurant, Beatrix, to offer healthy options at multiple price points for the campus and surrounding community.
Beatrix and the market at Beatrix, which replaced the traditional cafeteria, have a self-serve area that offers healthy food options with rotating choices. In addition, Beatrix offers sit down dining service, a coffee bar and a social bar. Beatrix is just one of the many health focused options in the hospital's "Shop & Dine Northwestern" retail program.
"The trend in restaurants is that folks are trying to alter menus to include healthier fresher options. As a healthcare provider, it is a trend we wholeheartedly support. Our "Shop & Dine Northwestern" options provide quick healthy options for patients, visitors, staff and the community," stated Gina Weldy, Vice President, Real Estate & Construction at Northwestern.
CONCLUSION
From health education to on-site gyms to financial incentives, organizations are implementing significant changes to offset the rising cost of healthcare. The Affordable Care Act has forced a cultural shift in our approach and management of wellness. Even though these programs may require an up-front investment, large companies are realizing the long term value in subsidizing wellness. Extensive opportunities exist for healthcare providers to begin partnering with companies and community groups to proactively support lifestyle changes that will improve workforce productivity, enhance employee morale and ultimately save money. Managing wellness instead of treating illness will soon become the norm for healthcare in the US.
About the Author: As a Managing Director with CBRE Healthcare, Craig Beam oversees the development and management of a broad range of real estate with a focus on healthcare and institutional projects. His responsibilities include the development of hospital, medical office and ambulatory facilities. In addition, he has led the resolution of a variety of work-out situations including construction completion, financial restructuring, and dispositions.
FOOTNOTES: 1 A 40% excise tax will be assessed, beginning in 2018, on the cost of coverage for health plans that exceed a certain annual limit ($10,200 for individual coverage and $27,500 for self and spouse or family coverage). Health insurance issuers and sponsors of self-funded group health plans must pay the tax of 40% of any dollar amount beyond the caps that is considered "excess" health spending. 2 American Cancer Society/Tobacco Atlas 2015 3 CDC Overview of Chronic Diseases 4 WSJ 6/12/2009 Steven Burd, CEO Safeway