Today's travelers expect a different standard of luxury that caters not only to their modern needs, but also to their ethical beliefs. At the same time, the idea of 'travel' is continually evolving, and there are more travelers now than ever before. To cater to next-generation travelers, hotels are increasingly incorporating sustainable practices into their spaces, including an innovative concept: biomimicry.
Biomimicry takes inspiration from nature's form, processes and ecosystems to solve human problems. This design method, which incorporates lessons learned from nature, can constantly morph in response to new challenges in our environments. At the 2016 Biomimicry Conference, I joined Mikhail Davis (director of Restorative Enterprises, Interface) and Colin Mangham (founder, Biomimicry LA) to discuss biomimicry as an advantageous design method in hospitality and its ROI for hoteliers.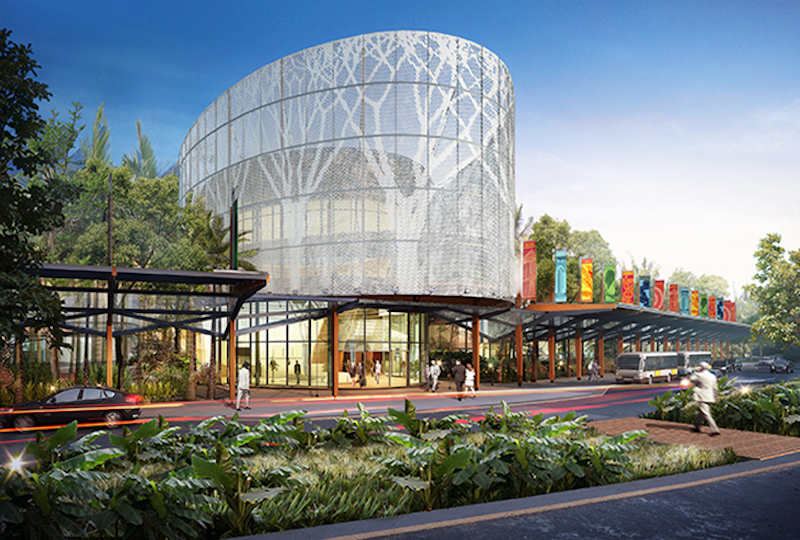 Costa Rica Convention Center. Image © Gensler.
The evolving, modern traveler
Several factors are changing the idea of travel, including the rising the middle class, millennials, accessible luxury and eco-tourism. There are more middle class travelers around the world than ever before. Projections estimate that there will be 3.2 billion middle class individuals in 2020, up from 1.8 billion in 2009. Many of these travelers are millennials, who love to travel, but are more focused on engaging in a unique, personalized experience.
The idea of travel is also evolving due to accessible luxury. The new luxury traveler is no longer focused merely on the aesthetic beauty of the travel destination—they also want world-class accommodations, personalized service, luxurious amenities and accessories that exceed their expectations. Another key driver changing the idea of travel is eco-tourism, which meets the needs of the present-day guest, while protecting and enhancing opportunities for the future of our planet. The idea is to promote diversity, ethics, social justice and responsibility. Sustainable tourism aligns with the values of the new modern traveler. This has led to a spike in sustainable hospitality design, biomimicry included.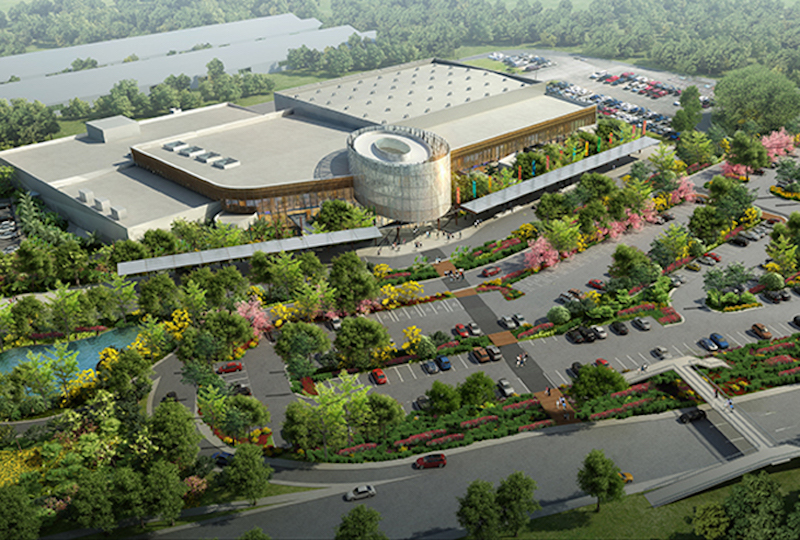 Costa Rica Convention Center. Image © Gensler.
Biomimicry, sustainability and hotel design
Biomimicry is essential to hospitality design because sustainable practices are becoming vital to enhancing the guest experience for the modern traveler. Guests will expect public areas, dining, spa services, room features, housekeeping and other amenities to tie into their individual health and well-being, as well as the greater community's welfare.
The future is for hoteliers to build lodging establishments that are not only energy-efficient and environmentally-friendly, but inspired by and adaptable to natural habitats. Imagine a hotel that breathes; a hotel that generates power and cools itself using the wind, absorbs sunlight for energy, collects and recycles rainwater from underground pools, and is covered with a landscaped roof. These lodging establishments modeled after nature are our aspiration (and the future).
Confidential Renewable Energy Master Plan. Image © Gensler.
There are already hotels that emulate a natural eco-system and processes found in nature that we can look to for inspiration. The William McDonough Tree Tower is inspired from the natural functions of a tree and the Mandarin Oriental Tokyo is designed to function as a large living tree. This makes the guest feel like they are taking a walk in the woods filled with natural elements, such as wind and water. Each floor is unique to one portion of the forest. It not only focuses on the design aesthetics, but also creates a high-performing, healthy and energy-efficient building.
The Kepos Eco Hotel in Florida has the ability to absorb solar and wind energy through open pores. The Songjiang Hotel in China has geothermal properties built into an old quarry mine to produce electricity and hot water. Especially in cities, biomimicry will drive hotel business by adding an element of nature to an otherwise urban environment, thereby imparting positive emotions to travelers who are concerned about sustainability and the environment.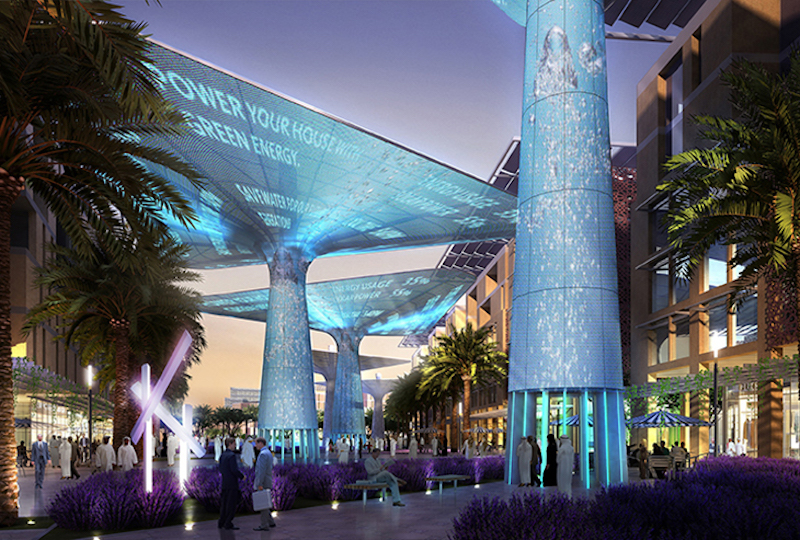 Confidential Renewable Energy Master Plan. Image © Gensler.
How can we begin to incorporate this method more into our hospitality projects? As architects and designers, we need to educate our clients about the importance of this design method and the ROI that biomimicry will provide. We can work with our clients to develop programs around sustainable practices so they can use solid metrics to persuade owners and developers to incorporate this important layer. As travelers continue to evolve and create a new standard of luxury with a heightened consciousness of their consumption, hotel operators are beginning to implement these practices. This innovative form of design will create environments that are centered on wellness and preservation, both to the individual and to our earth.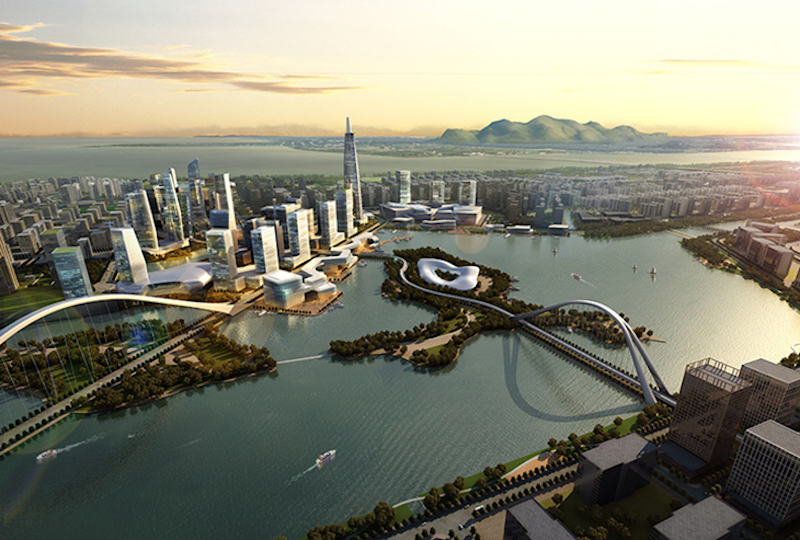 Wenzhou SMART City, Wenzhou, China. Image © Gensler.