After a fire destroyed the Dick Cold Storage facility in August of 2016, the company's leadership decided quickly to rebuild – and dramatically enhance the structure's fire protection equipment.
Dick Cold Storage opened a new state-of-the-art facility in June 2018 in Columbus, Ohio. Working with Tippmann Innovation, the new facility includes the latest and greatest in cold storage technology along with fire protection upgrades, including 18 smoke vents manufactured by The BILCO Company of Connecticut.
The custom-made smoke vents measure 7-feet by 18-feet and include a quad leaf design. The vents allow for the escape of smoke, heat, and gases in a burning building. BILCO's vents include a Thermolatch® II positive hold/release mechanism that ensures reliable operation when a fire occurs. It also automatically releases vent covers upon the melting of a 165°F (74°C) fusible link. Gas spring operators are designed to open the covers against snow and wind loads and include integral dampers to assure that the covers open at a controlled rate of speed.
"Two of the biggest challenges we face in fighting any fire are heat and smoke,'' said Steve Martin, Battalion Chief for the Columbus Fire Department. "The heat of the fire radiates on everything surrounding it, causing the flames to spread and rapid degradation of structural elements."
The building that went up in flames in 2016 was not equipped with smoke vents. While they would not have prevented the fire, they would have allowed Martin and his team of firefighters to be more aggressive in fighting it. The scene was simply too dangerous to allow firefighters inside the building, and firefighters had to let the fire burn itself out. "Buildings that do not lend themselves to ventilation, such as cold storage buildings, are especially dangerous to firefighters. If there is no known life-safety issue, firefighters will retreat to a defensive position and fight the fire from outside the building instead of going inside,'' Martin said.
Smoke vents play an important part in fire protection of commercial buildings. Regulations for smoke vents in commercial structures are outlined in NFPA 204, Standard for Smoke and Heat Venting. NFPA 204 provides calculations to determine the required dimensions and spacing of heat vents. The number of smoke vents depends upon the size of the building or area protected, the height of the ceilings and depth of the expected smoke layer, according to Robert Solomon, P.E. for the National Fire Protection Association.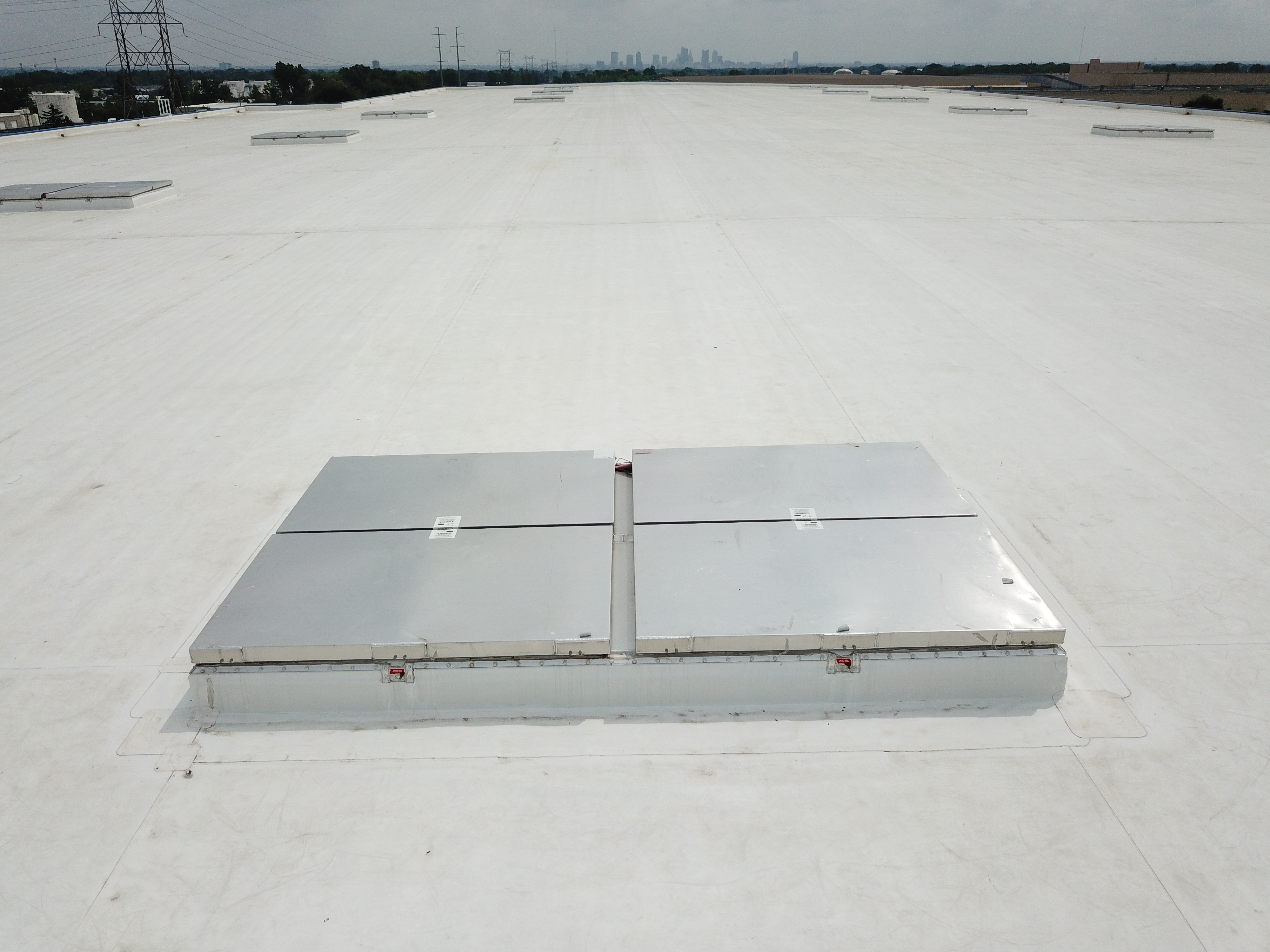 The new facility features roof mounted automatic smoke vents manufactured by The BILCO Company for safe emergency egress and to aide firefighting efforts. Photo: Ryan Leasure
"A cold storage facility may have a greater fuel load than a theater, which correlates to a design with a higher expected heat release rate, greater temperature outputs and an increased smoke production rate, which may require larger, more closely spaced vents,'' Solomon said. "The design fire influences the number, size, spacing, and activation requirements."
The additional fire protection at the new facility include fire access doors, horns, strobes, pull stations at doors and linear heat detection in freezers. Dick Cold Storage, which has been in business for nearly a century, is back to serving clients within a 550 mile radius of its Columbus location.
Company President Don Dick remembers watching fire destroy the building where his family had worked for so many years. After the initial shock, there was little doubt would rebuild with a new facility.  "When you have time to think, you realize you just have to get up and running and get back to what you are doing,'' he said. "You have to be as efficient as you can. We thought it was dead, but you can't think that way. You have to think what we are going to do from this day forward."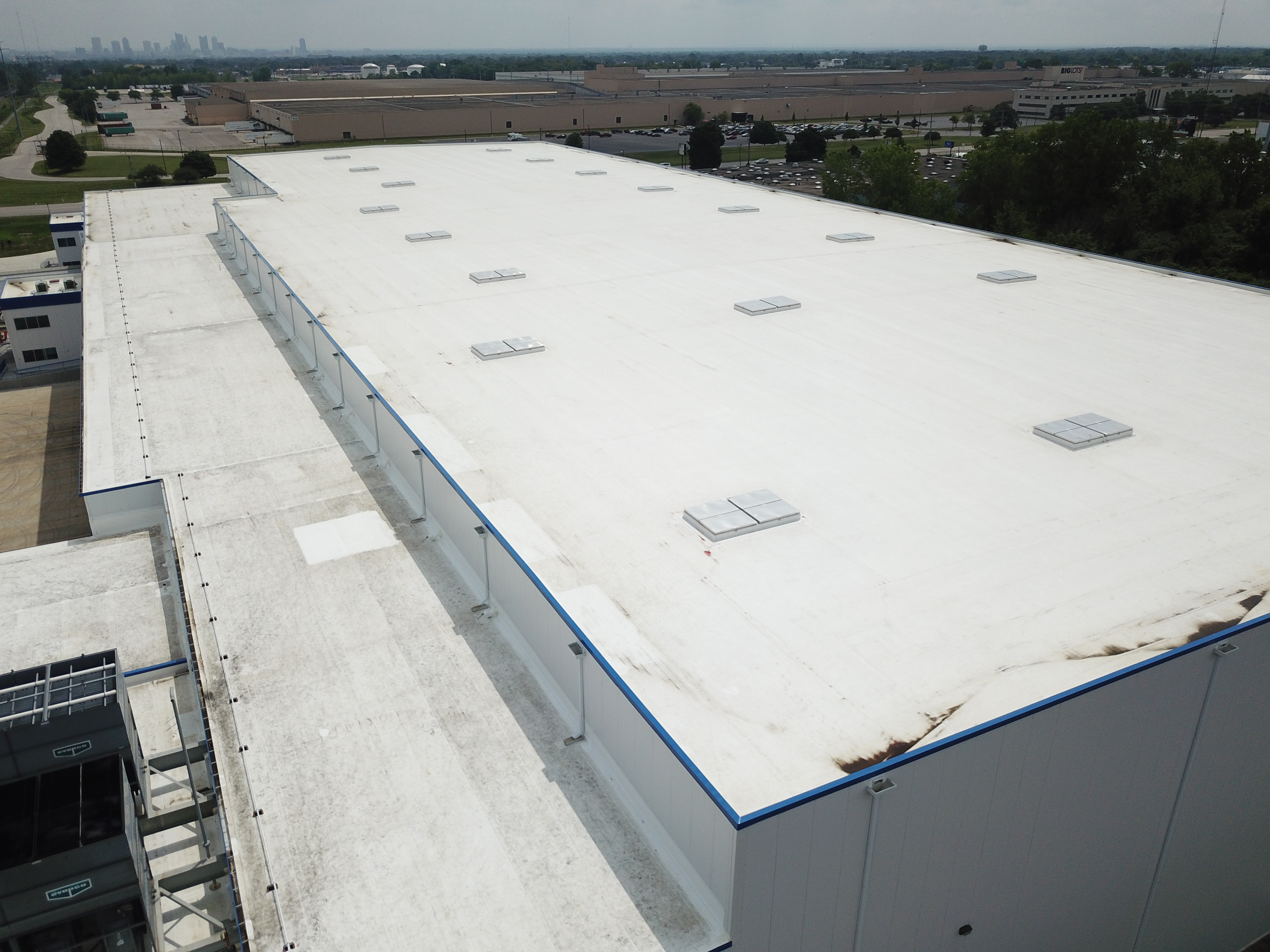 Automatic Smoke Vents protect property and aid firefighters in bringing a fire under control by removing smoke, heat, and gases from a burning building. Photo: Ryan Leasure