If construction be the food of love, build on. That's how that Shakespeare quote goes, right? Regardless, building is exactly what Chicago Shakespeare and Navy Pier are doing when it comes to the new lakefront theater, known as The Yard at Chicago Shakespeare, which will begin construction this spring at Navy Pier.
Designed by Adrian Smith + Gordon Gill Architecture, the new theater will be as resourceful, sustainable, and adaptive as possible while still providing a world-class theater experience. The Yard is being constructed at the site of what was formerly the Skyline Stage, and is repurposing some components from that venue, which was located adjacent to Chicago Shakespeare. The new theater will be connected to the existing facility, which already houses two other theaters, through expanded lobbies, and will have the ability to be configured in myriad of shapes and sizes that will accommodate audiences ranging from 150 to 850 people.
A few of the main features from the Skyline Stage that are being repurposed are the backstage support spaces and the stagehouse. A fully enclosed, indoor theater chamber is being constructed beneath the white dome and a movable set of structural audience "towers" allows for directors and designers to create a space that works best for their specific performances.
These mobile towers are the size of a city bus stood up on its end and contain three levels of seating each. In addition to the seats, the towers will house theatrical technology and connect into a network of HVAC components and sprinkler systems.
The project will cost $35 million and is expected to be funded by a combination of a $15 million investment by Navy Pier, Inc. and $20 million in capital funding from the theater's Our City, Our Shakespeare Campaign.
The Yard at Chicago Shakespeare is a smaller piece in the grand scheme of James Corner Field Operation's Pierscape redesign project, which looks to update and transform Navy Pier into a global destination.
"Creating this state-of-the-art performance venue is another step in the redevelopment of Navy Pier to ensure that it remains one of Chicago's premier centers for commerce but also for culture and I want to thank Chicago Shakespeare for their tremendous contribution to that effort," Mayor Rahm Emanuel was quoted as saying in a press release.
The Yard at Chicago Shakespeare will be opened in Fall 2017, just in time for the 2017-18 season.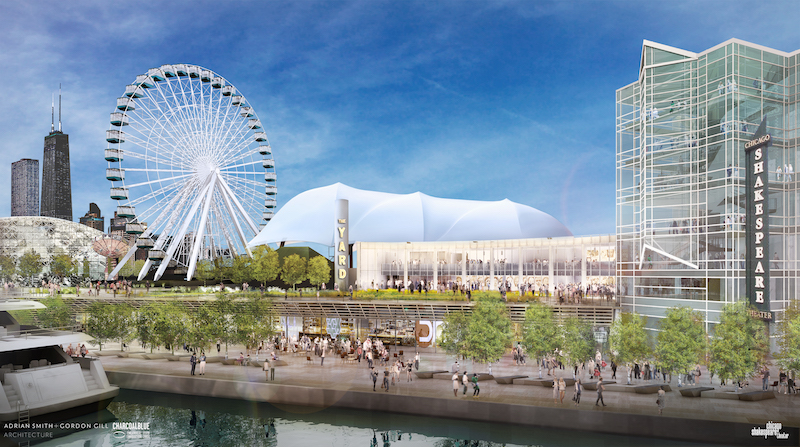 Rendering courtesy © Adrian Smith + Gordon Gill Architecture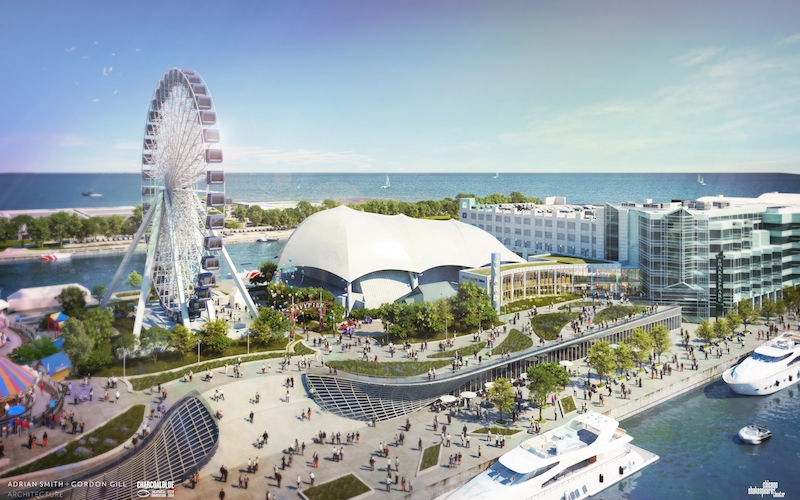 Rendering courtesy © Adrian Smith + Gordon Gill Architecture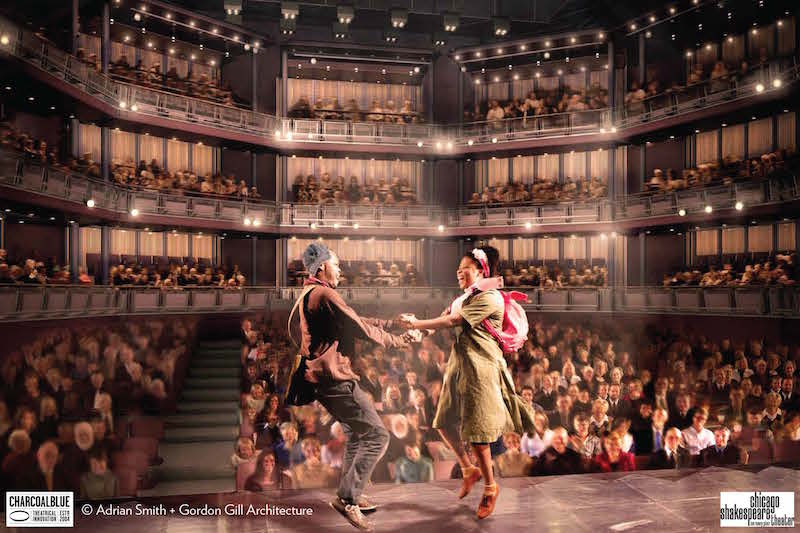 Rendering courtesy © Adrian Smith + Gordon Gill Architecture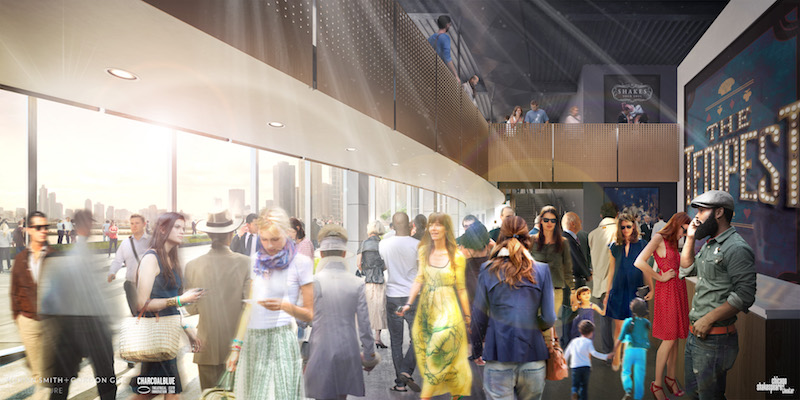 Rendering courtesy © Adrian Smith + Gordon Gill Architecture