Seoul is about to receive its very own elevated park created from an overpass originally built in 1970. In 2006, safety inspectors deemed the overpass to be unsafe and the city planned to demolish and rebuild it. But further consultation with the city's residents led to the idea of transforming the overpass into a pedestrian walkway, and a design competition was launched in 2015.  Netherlands-based MVRDV won the competition with its Seoul Skygarden design.
Park won-soon, Seoul's Mayor, has described Seoul Skygarden, which will open in April, as a place where "nature and humans can live side by side," according to qz.com.
And it seems as though there will be a heavy emphasis on the nature aspect of this nature/human interaction as the elevated park will feature 24,000 plants (including trees) labeled and organized in "neighborhoods" along the overpass in Korean alphabetical order. The plants will represent 254 species native to South Korea.
The park will provide aesthetic beauty and a nice strip of greenery through the city, but will have a practical function, as well. Seoul Skygarden will provide a shortcut through the city, turning a 25-minute walk around Seoul Station into a 10-minute stroll. Cafes, performance stages, street markets, and flower shops will be integrated among the thousands of plants.
As night falls, the park will transform with blue lighting from tree pots and lampposts bathing the path while the plants are lit up separately. As Winy Maas, Co-Founder or MVRDV says, rather poetically, on the firm's website, the lighting will create an effect "as if you're walking in a cosmos, and all the plants will be lit as if they are the stars, which, they are."
The park will stretch for 938 meters and will allow for other green spaces to connect to it in the future. Eventually, MVRDV envisions the park becoming an urban nursery growing trees and plants for surrounding districts.
The project is expected to cost Seoul $33 million.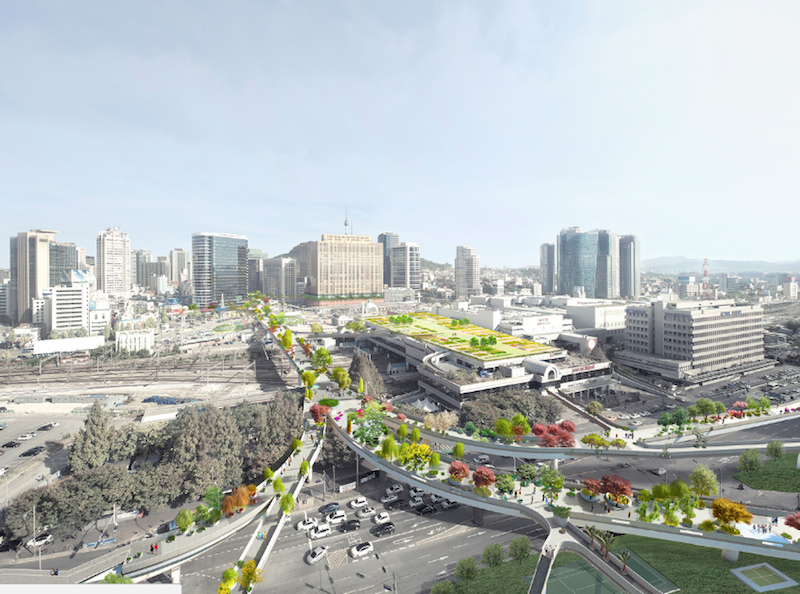 Rendering courtesy of MVRDV.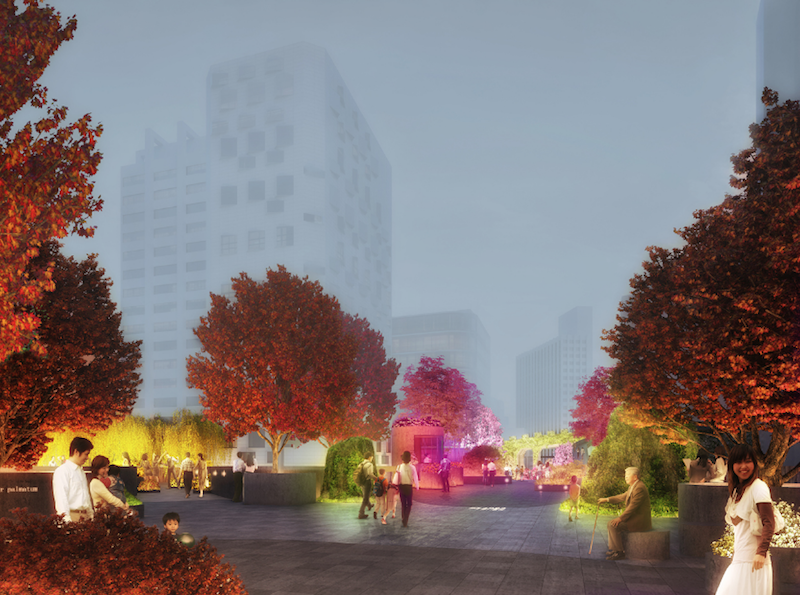 Rendering courtesy of MVRDV.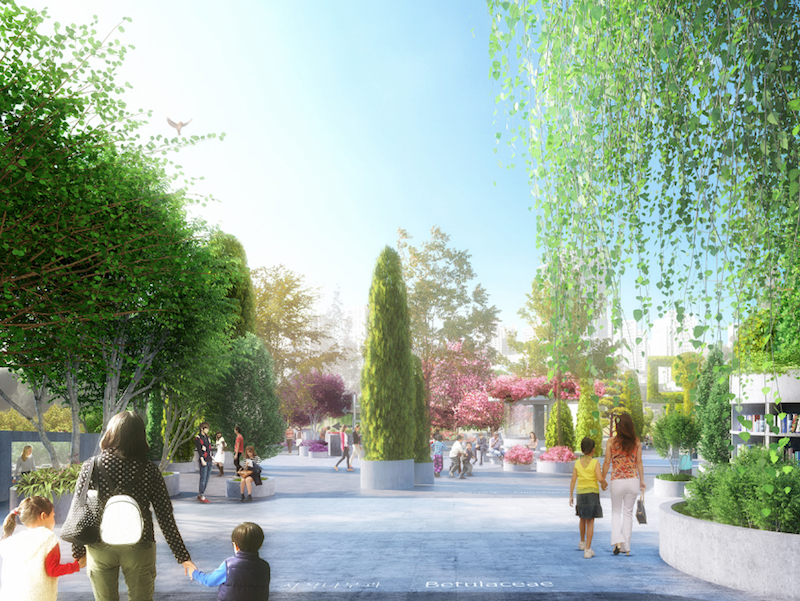 Rendering courtesy of MVRDV.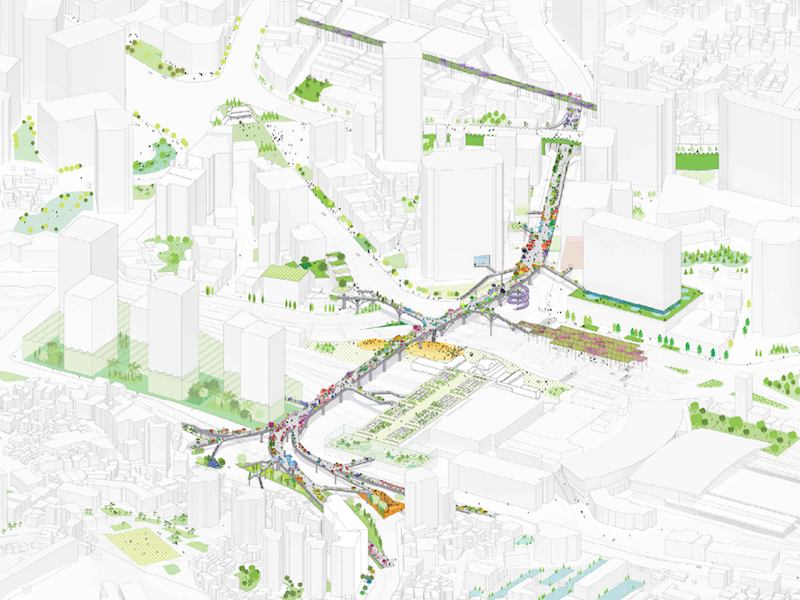 Rendering courtesy of MVRDV.