Toyota, the third-large automaker by unit sales in the U.S., has made a $1 million donation to Yellowstone National Park's Yellowstone Park Foundation, which will be used to support the development of a more energy efficient Youth Campus.
The Yellowstone Youth Campus, designed by Portland, Ore.-based Hennebery Eddy Architects, will be a home for immersive, youth-oriented programming within the park. The on-campus buildings also aspire to be the first in a national park to achieve Living Building Challenge certification, whose design and construction standards integrate ecology, cultural heritage, stewardship, sustainability, and leadership.
Details about the upgrading of the Youth Campus—such as its total cost, and when construction is expected to start and finish—have yet to be made public. The architect and Toyota deferred questions to the park's public affairs office, which was unable to provide BD+C with more information about the plans.
Toyota released the news about its donation to align with the centennial anniversary of the National Park Service this year. President Ulysses S. Grant signed a bill into law on March 1, 1872 that established Yellowstone National Park as the world's first national park.
What's known is this: once the design is finalized, the campus's Youth Conservation Corps, which consists of two buildings, will be razed. New buildings will be far more energy efficient, thanks to high-performance insulation and windows, natural ventilation, and other passive measures. Only nontoxic and low VOC building materials and furnishings will be used.
Solar will provide more than 100% of the campus's energy needs. All of the water used by the campus will be locally sourced, and wastewater will be treated onsite for reuse.
Once completed, the buildings will serve as the home for two youth programs: Expedition Yellowstone, which brings in grade-school aged kids from disadvantaged neighborhoods for a weeklong residential experience; and Youth Conservation Corps, a month-long immersive summer program for high schoolers. The new facilities— which will include four classrooms, residential buildings, and staff housing—will serve twice the campus's current student capacity. (The Yellowstone public affairs office could not provide its current student count.)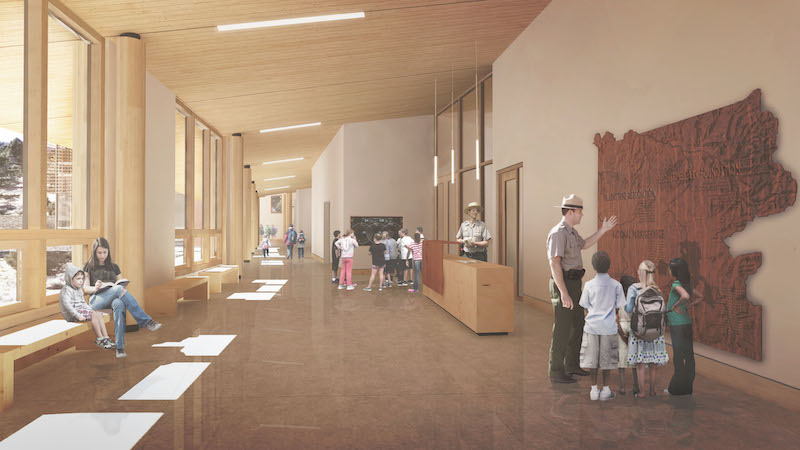 The Youth Campus will include classrooms and residences, and have room to double its current student enrollment. Image: Hennebery Eddy Architects
"The new Yellowstone Youth Campus is an opportunity to support the conservation principles of the National Park Service, while reinforcing Toyota's commitment to the environment," said Toyota Motor North America Environmental General Manager Kevin Butt. "We hope this environmental learning center will inspire and empower future leaders in building a more culturally aware, ecologically responsible and regenerative future."
Toyota has donated to Yellowstone before, most notably $1 million to the Foundation to help build the new Old Faithful Visitor Education Center, which opened in 2010. The carmaker last year collaborated with the Lamar Buffalo Ranch, which is located in Yellowstone's Lamar Valley, by donating a set of Camry hybrid car batteries that were integrated into the ranch's new renewable energy array.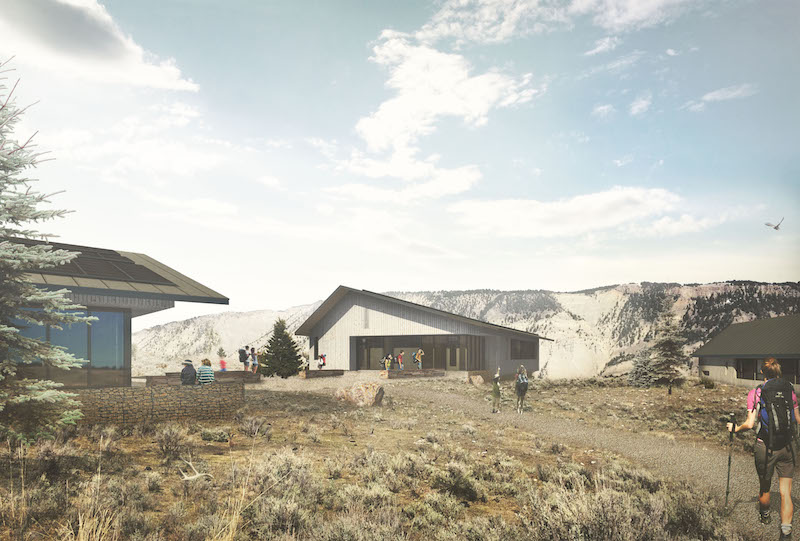 One of the purposes of the Youth Campus is to give young Americans a better appreciation of nature and conservation. Image: Hennebery Eddy Architects.