Public restrooms are at the top of the list of places where you would like to spend as little time as possible while touching as few things as possible. New technology from Bradley Corp. is doing all it can to improve the public restroom experience.
Verge with WashBar technology provides touchless clean, rinse, and dry functionaility in a single lavatory unit. The WashBar is made up of a piece of chrome-plated stainless steel with LED lighting and easy-to-identify icons on top of the bar that guide users through the clean/rinse/dry process. 
The WashBar forgoes the usual reusable soap tank and instead uses a single-use one-gallon soap container to reduce germ contamination. When the container is empty, it is simply replaced with a full one.
The integrated dryer has been designed to work in tandem with the bowl to eliminate water spray onto the floor or the user. Owners can adjust the air speed of the dryer in instances where a quieter experience is desired or necessary.
Water is dispensed at 0.5 gpm. An ultra-low-flow option (0.35 gpm) is available, as are one-, two-, and three-basin systems. The units are made with Bradley's Evero quartz material,
a resilient natural composite.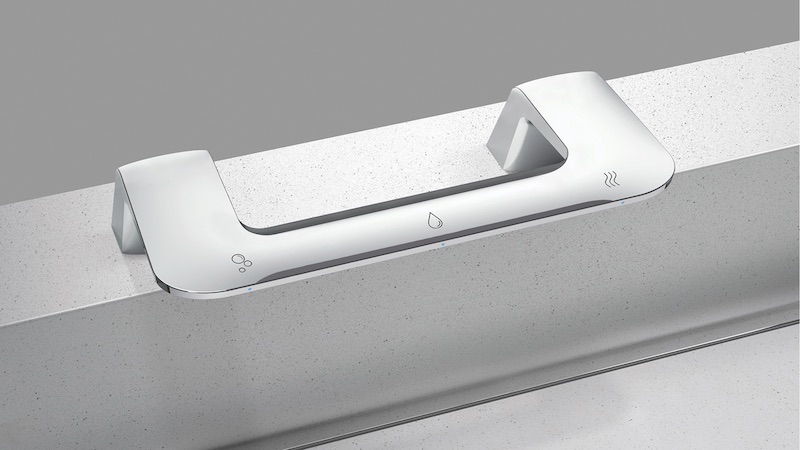 Courtesy of Bradley Corp.