From the right angle, BIG's new addition to the Isenberg School of Management on the University of Massachusetts campus has the appearance of falling dominoes or an accordion in the midst of providing the polka music for a crowded German bar. The twisted, semi-transparent building was designed with the hopes that it will help to enhance the reputation of Isenberg among the nation's leading business schools, according to the architects.
The new building has three primary goals: bring departments currently located across the campus under one roof, house all of the Isenberg School of Management in one coordinated assemblage of buildings, and introduce the new Student Learning Commons as a dynamic public space used for guest speakers, awards ceremonies, banquets, and studying.
The addition will also include new classroom spaces in the form of two-tiered hybrid classrooms and a financial analytics classroom that simulates a trading-floor environment.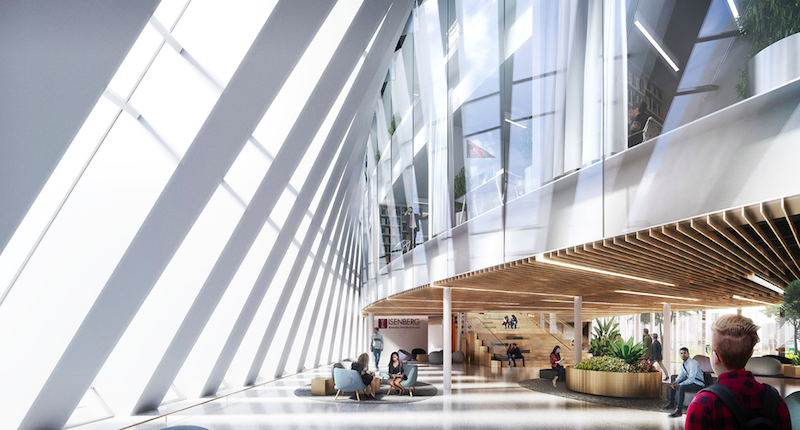 Rendering courtesy of BIG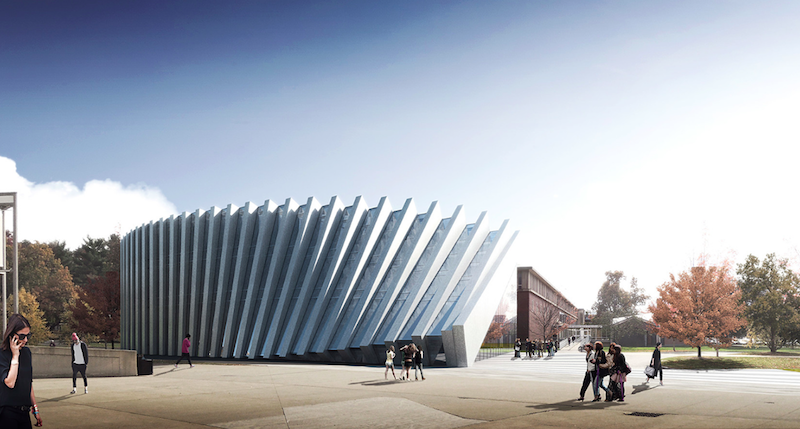 Rendering courtesy of BIG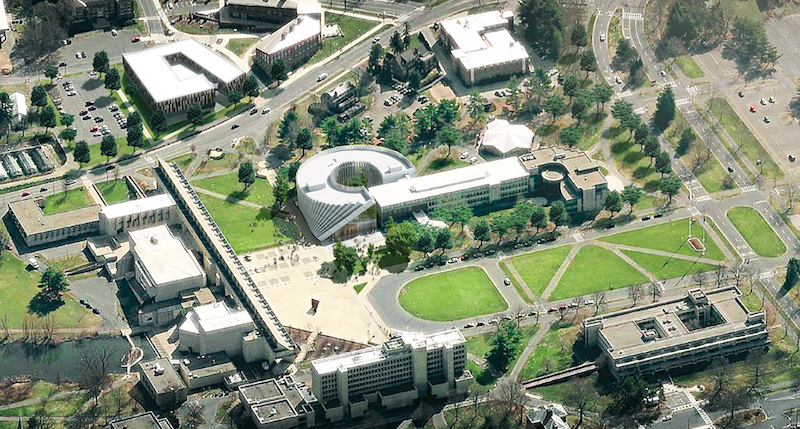 Rendering courtesy of BIG