If you're wondering what new Italian tile products will be popping up in 2016, here's a roundup of the 10 most popular trends we saw at Cersaie, an exhibition of ceramic tile and bathroom furnishings held in Bologna, Italy from September 28 - October 2.
1. FRAGMENTS
Playing with the idea of modularity, Italian ceramic companies are designing fragmented patterns on square and rectangular tiles to produce large compositions. By mixing and matching geometric shapes, the tiles pop with vivid, kaleidoscopic effect.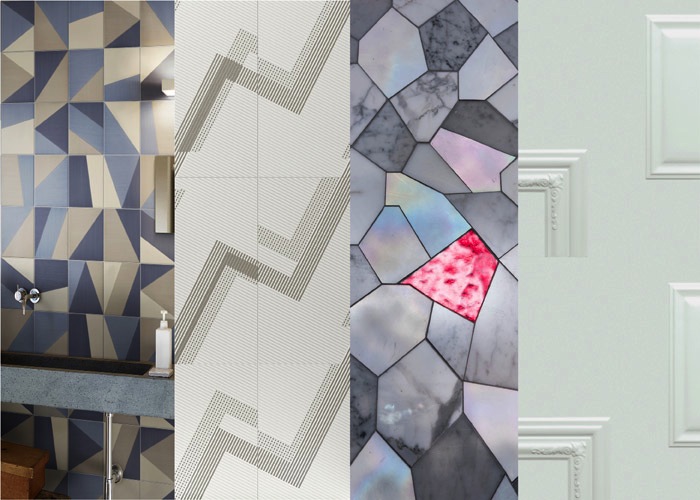 2. HIT THE BRICKS
Each season, a shape naturally emerges as a tile industry favorite. Last year was the hexagon; this year is all about brick. From micro to macro, polished to rustic, and designs ranging from interpretations of old brick walls and brick with mortar spills to painted brick and marble and wood designs in a brick format.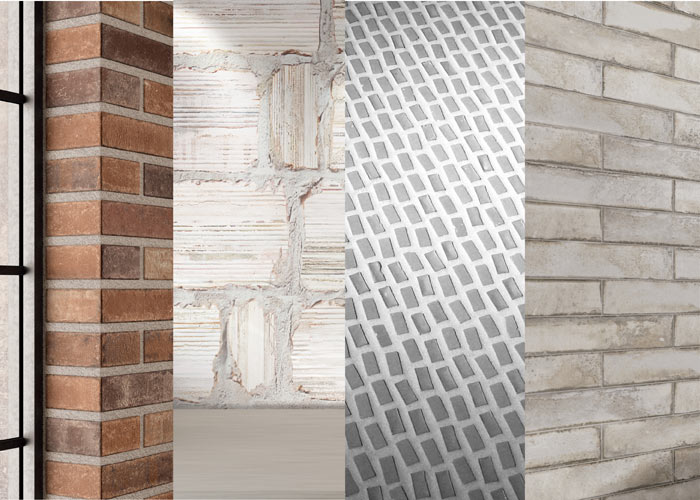 3. CHEVRON CHIC
Drawing inspiration from an age-old pattern, designers dress up floors and walls with these porcelains. From rustic and painted wood looks to resin, brick and stone, Italian companies are producing chevron and herringbone tiles across all scales to create patterns that are easy to install.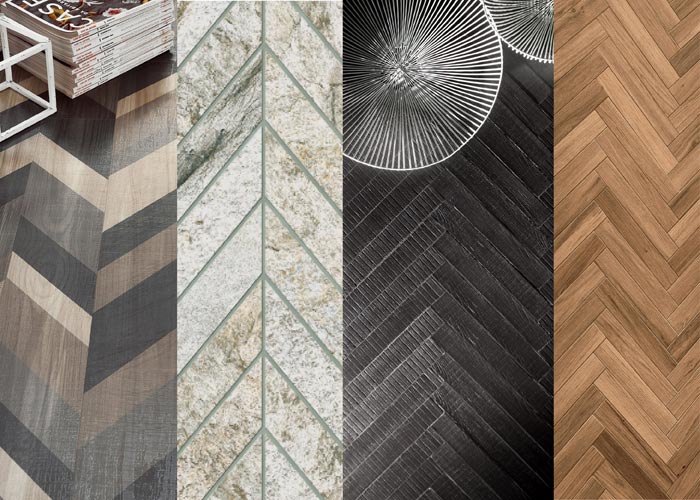 4. ALONG THE RIGHT LINES
This year we saw endless variations on the most basic element of design: the line. Thick and thin, vertical and horizontal, straight and intersecting, flat and three dimensional, linear designs are definitely in vogue with the ability to add depth, movement or focus to a room.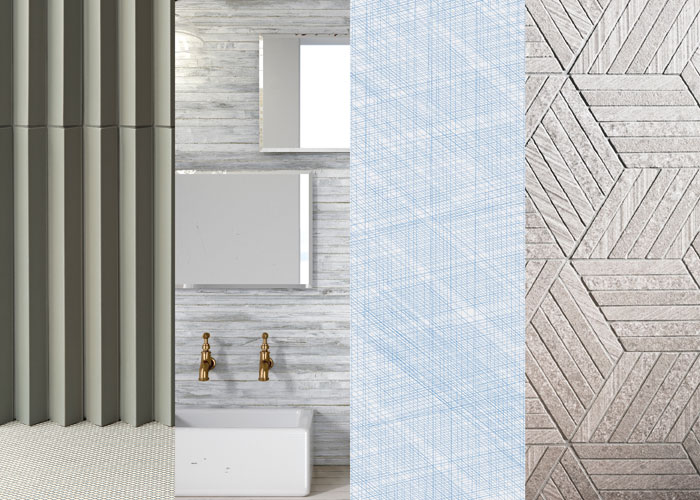 5. OBJET D'ART
One trend that's been embraced by several Italian companies is the transformation of tile into objet d'art. Street art and pop art have influenced numerous styles of tiles.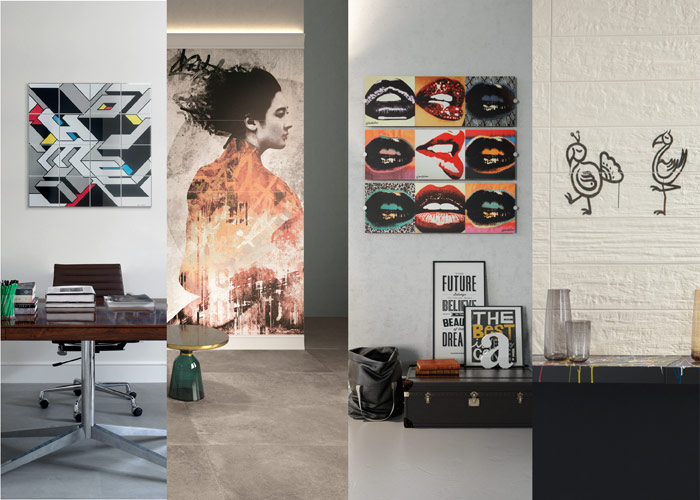 6. SOFT SPOT
There was warmth to the tile introductions this year, lending a softness to the hard surface. From designs with distressed and tactile effects (sandblasted marble, stripped wood and fabric) to warm shades, watercolor and velvety textures, it was a welcome reprieve from the minimal aesthetic of recent years.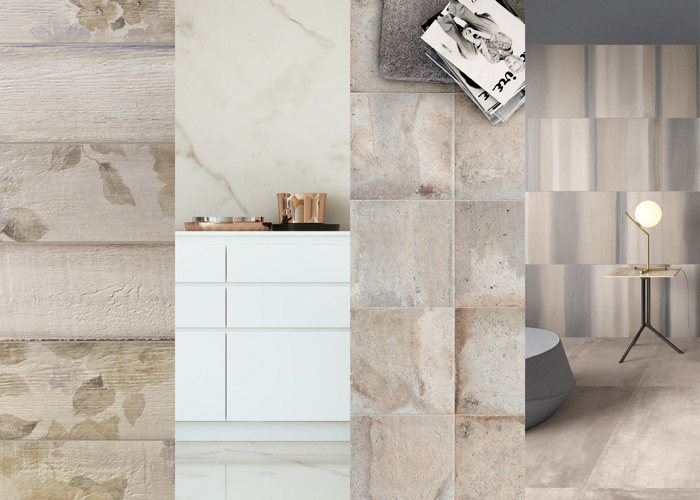 7. GREYSCALE
Despite the color's recent rise in popular culture, grey has always been a modern designer's best friend. And this year an entire spectrum can be found in the latest Italian tile introductions, from cooler slate tones to the portmanteau of grey and beige. With the addition of texture, chromatic variation and overlaid patterns, these tiles prove that you don't need color to make a statement.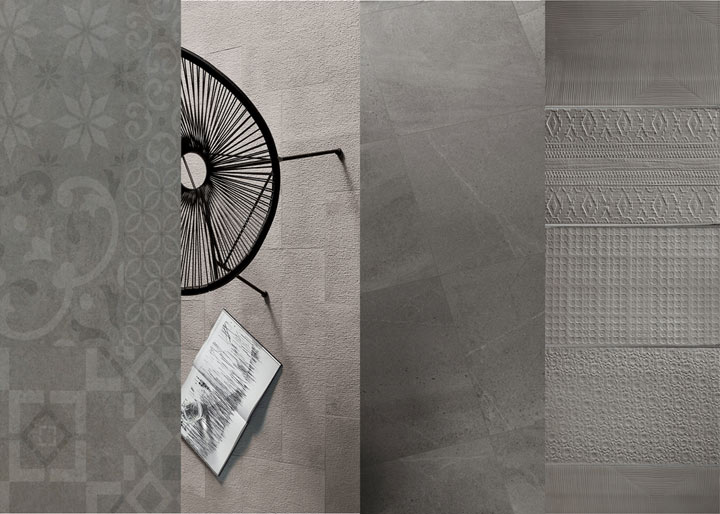 8. 3D WALL
With continuously evolving technologies, Italian companies are able to create ceramic tiles with three dimensional folds, wavy ridges, raised geometry and asymmetrical profiles. Fitting these tiles together creates a three dimensional wall with a seamless sculpted surface that draws the eye.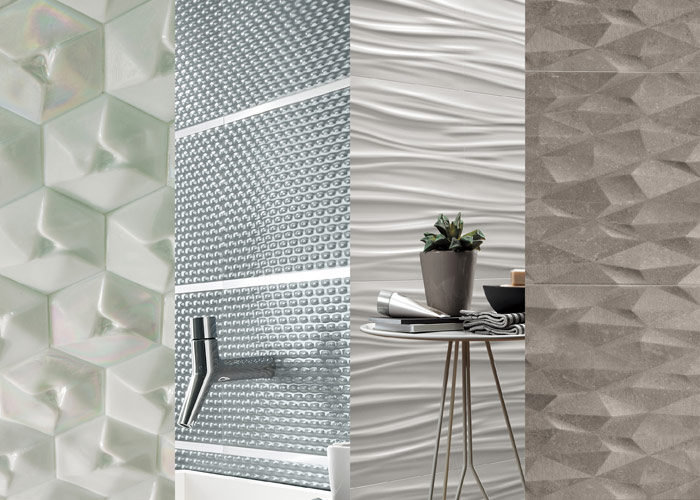 9. SUPERSIZE ME
Tiles continue to get bigger every year, bringing new design possibilities. Thin, large porcelain slabs—which can be used to cover surfaces including countertops and furnishings—are now available in sizes up to 5.25' x 10.5'.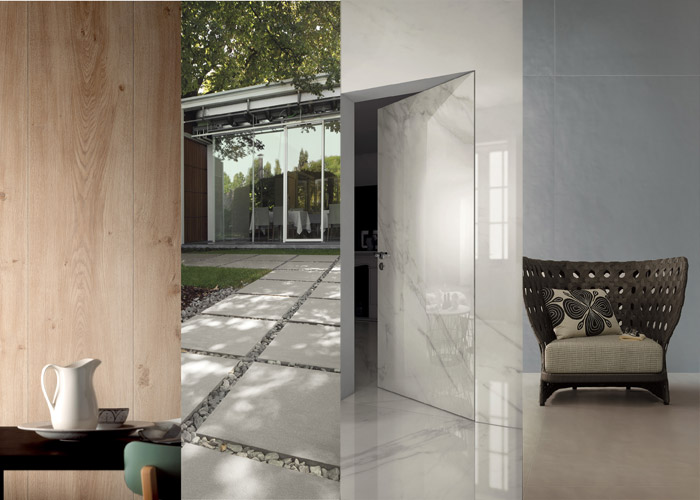 10. LIFE AQUATIC
This marine palette of greens and blues is perfect for a pop of color. From large-format and modern surface effects to more traditional shapes and motifs, these cool colors are bringing a coastal vibe to the interior.