TaylorMade's new Canada headquarters space, located in Woodbridge, Ont., recently completed construction. The 20,000-sf space includes the company's corporate offices, a golf laboratory, and a product showroom. The golf laboratory and product showroom are both open to the public.
The public-facing spaces feature three golf performance labs, a putting green, and a workshop for custom-ordered TaylorMade products on-site. The interior space, of which Ware Malcomb was prime consultant providing interior architecture and design services and managed mechanical and electrical engineering consultant services, honors golf and its history in Canada. Many of the showrooms and meeting spaces were named after Canadian golf courses, Canadian TaylorMade Club professionals, and winners of PGA tournaments in Canada.
See Also: Facebook's new Frank Gehry-designed Menlo Park HQ extension includes a massive green roof
"TaylorMade wanted an innovative facility that would provide an inspiring atmosphere for its employees, customers and partners alike," said Frank Di Roma, Principal of Ware Malcomb's Toronto office. "This new stand-alone facility reflects the core values of TaylorMade, as well as the sport of golf's tremendous history and influence in Canada."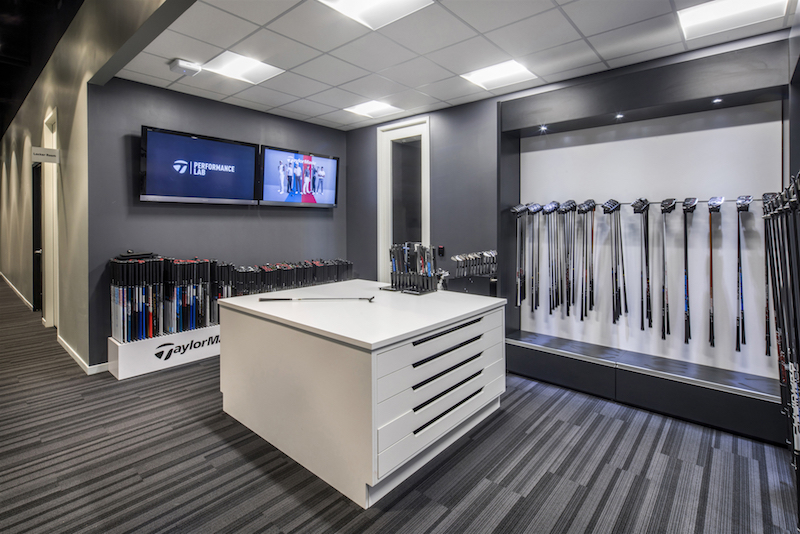 Courtesy Ware Malcomb.