The Taipei 101 tower in Taiwan has no problem welcoming possible danger. It can handle it.
The 1,667-foot building, once the tallest in the world, is ranked first on the list of the world's 10 toughest buildings, as determined by Popular Mechanics. The publication worked with field specialists from Yale, SHoP Architects, and the Resilient Design Institute to form the list.
Taipei 101 stands only 660 feet from a major fault line in a typhoon-prone location. To balance out high winds and earth vibrations, the structure has a 730-ton, 18-foot wide weighted spherical damper supported by hydraulic cylinders near the top of the skyscraper. As proof of its toughness, the building withstood a storm in August that saw 100 to 145 mph winds.
Other entries on the list include One World Trade Center in New York, which stands on a 185-foot-tall concrete base, and the Public Safety Building in Salt Lake City, which contains seismic dampers to help it remain operational even after 7.5 magnitude earthquakes.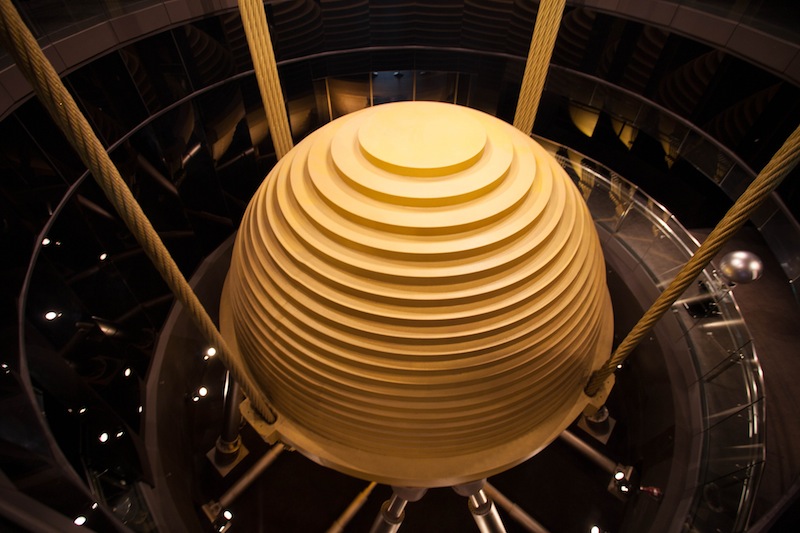 The 18-foot damper ball at the top of Taipei 101. Photo: Ray Terrill/Creative Commons