Employees from Stantec's water, building engineering and technology, power, environmental services, and waterpower and dams sectors are moving from three separate Portland-area offices to one 20,000-sf space in Moda Tower, Portland's 10th largest office building.
Located in the heart of the city's Business District, the 14th-floor office space has room for 115 employees and the ability to accommodate future growth. The office includes two non-formal conference spaces; four collaborative spaces for employees to use as breakout rooms, lounges, and communication hubs; four glass-walled conference rooms; glass-encased privacy booths for conference and telephone calls; a 1,050-sf breakroom; and a wellness room.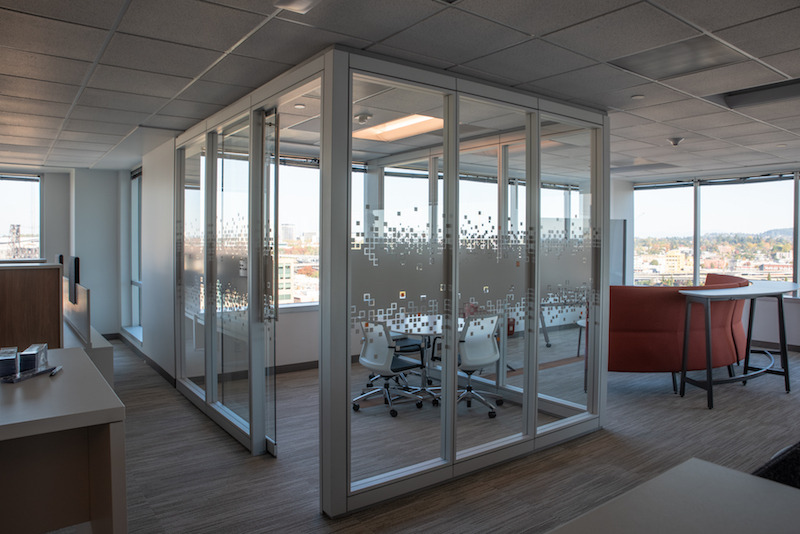 Courtesy Stantec.
See Also: USGBC survey suggests employees are happier, healthier, and more productive in LEED green buildings
The  breakroom features a 34-foot-long living wall and a 15-foot "conversion island" that can be used as a casual meeting space. The wellness room was designed without windows to provide a space for brief naps, nursing mothers, or just to grab some alone time.
Lease Crutcher Lewis built the new space.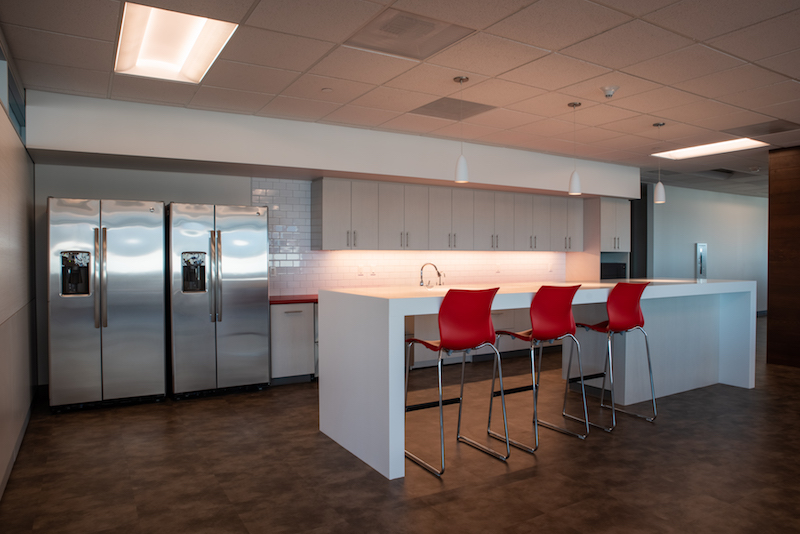 Courtesy Stantec.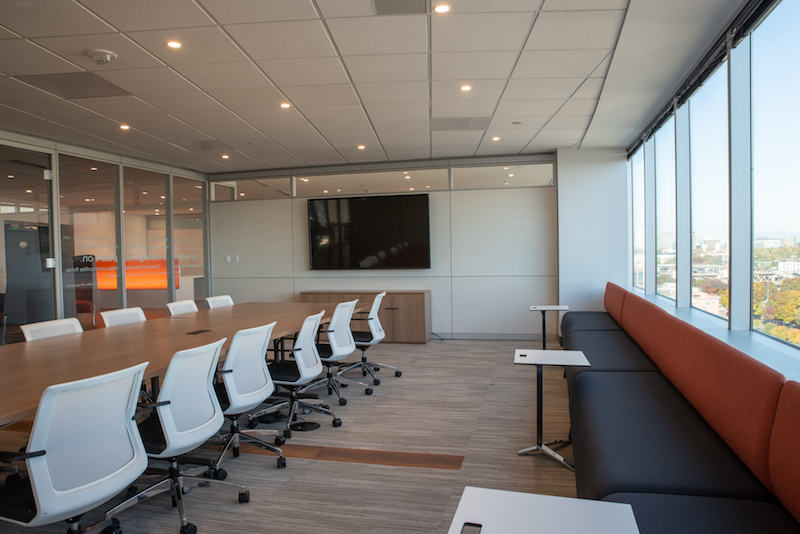 Courtesy Stantec.