Some of the smartest gamesmanship is taking place off the field, as professional and collegiate sports organizations aim to expand the fan experience.
Little Caesars Arena, a multipurpose venue shared by the NHL's Detroit Red Wings and NBA's Detroit Pistons, anchors The District Detroit, a 50-block mixed-use development in the heart of the city. The arena's lower main concourse is positioned at street level, and many of its amenities extend to an outdoor concourse that generates year-round activity.
"As designers, we have unprecedented opportunities to help revitalize our urban cores through the development of these venues and their surrounding districts," says Nate Appleman, AIA, LEED AP, Director of Sports + Recreation + Entertainment at HOK.
SunTrust Park, the new suburban home of the MLB's Atlanta Braves, was designed simultaneously with the Battery Atlanta mixed-use development.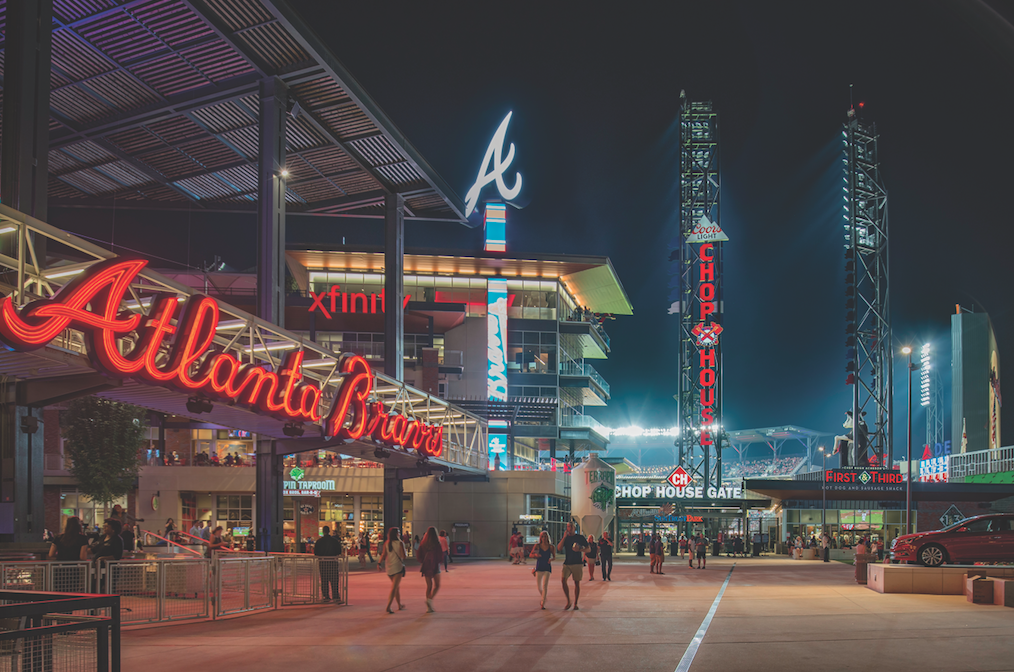 SunTrust Park, the new suburban home of the MLB's Atlanta Braves. Photo courtesy Mortensen Construction 
"The unique nature of this project allowed us to blur the lines between ballpark and development, creating multiple shared experiences between the two," says Zach Allee, Associate Principal, LEED AP, at Populous. 
On college campuses, the fusion of athletics, academics, healthcare, and research is yielding innovative hybrid facilities.
"The sports and healthcare markets are being merged in collegiate training facilities, athletics operations buildings, and campus health and nutrition centers," says Bart Miller, PE, Principal and Sports Market Leader, Walter P Moore. "Many of these facilities have a medical or research component, providing athletes access to state-of-the-art medical care and medical researchers access to world-class athletes."  
Notre Dame Stadium was the centerpiece of the university's $400 million Campus Crossroads Project, which added about 800,000 sf of classroom, research, student life, fitness, digital media, performance, meeting, event, and hospitality space.
"Funding challenges are a driving factor behind these intersecting program types," says HOK's Appleman. "We often can use the power of athletics to help with fundraising for buildings that include healthcare, research, and recreation components."
Sports venues are also extending to the virtual realm, with the first eSports-specific stadium under development in Arlington, Texas. Designed by Populous, the 100,000-sf venue will occupy underutilized space in the city's convention center.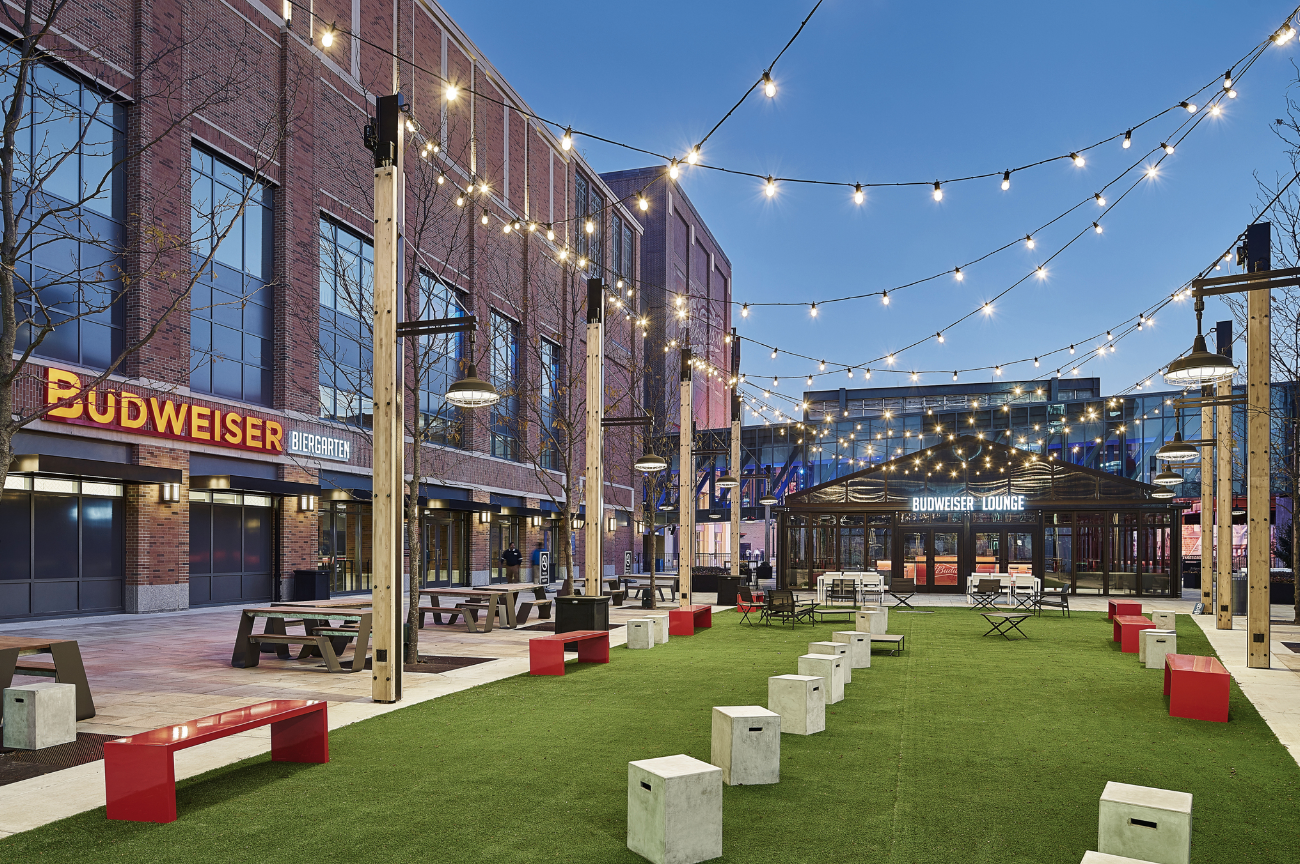 Little Caesars Arena. Photo Michael Robinson, courtesy HOK