St. Catherines is a Rust Belt city in the province of Ontario. Last November, in response to local demand for the arts, the city of 131,400 opened the four-stage FirstOntario Performing Arts Centre. That event was preceded last September by the unveiling of Brock University's Marilyn I. Walker School of Fine and Performing Arts.
The five-story brick-and-beam structure is an adaptive reuse of the Canada Hair Cloth Building, where coat linings and parachute silks were once made. Diamond Schmitt Architects led the repurposing of the original 1888 structure and the design of a 35,000-sf addition that supports a new 280-seat studio theatre.
The project consolidates the university's fine and performing arts facilities in a single downtown location for 500 students. 
All work had to meet the university's strict Facility Accessibility Design Standards. A former raceway water channel for the looms was preserved as a pedestrian path. The contractor (the aptly named Bird Construction) even made sure not to disturb the chimney swifts that were nesting in the
old factory.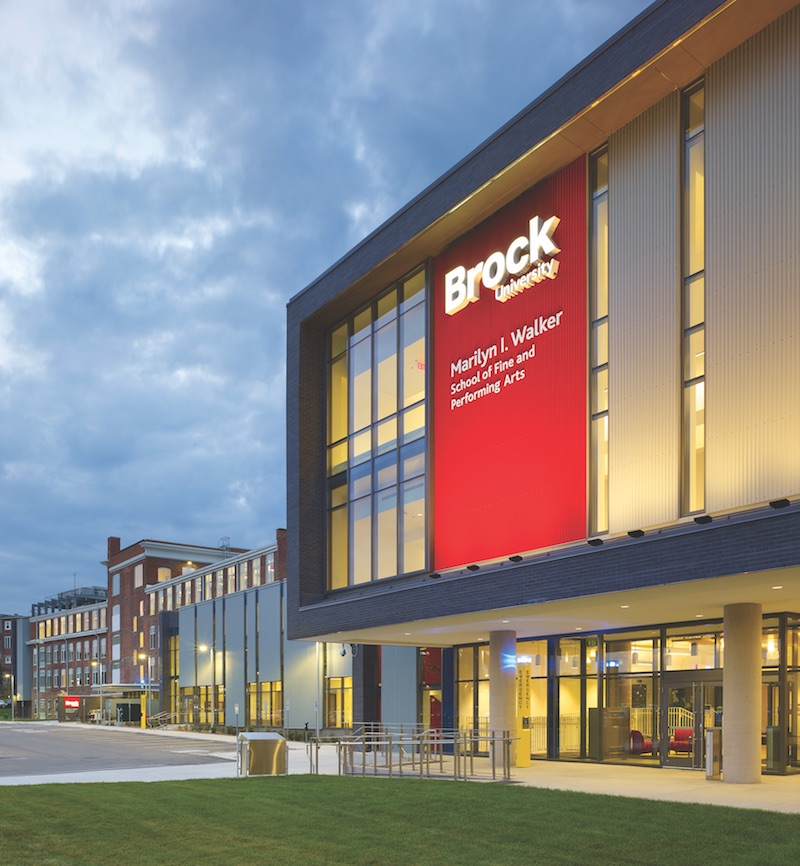 Tom Arben Photography. 
PROJECT SUMMARY 
Silver Award Winner | St. Catherines, Ont.
Building Team: Diamond Schmitt Architects (submitting firm, architect); Blackwell (SE); Crossey Engineering (mechanical); Mulvey & Banani International (electrical); AECOM (plumbing); Prism Partners (CM); and Bird Construction (GC).
Details: 94,000 sf. Construction cost: $45 million. Construction time: September 2012 to September 2015. Delivery method: Stipulated sum.