Philadelphia will soon be getting its own version of New York's popular High Line park as construction on the first phase of The Rail Park will begin by the end of the current calendar year.
The project will transform the tracks of the old Reading Railroad into a 25,000-sf linear park. The park will have green space, lighting, walking paths, and benches and cost $10.3 million to build.
The park is expected to spur new development in the surrounding areas in the same way economic development has sprung up along the High Line. The first phase of the transformation will focus on improvements in the 1200 block of Noble Street and the viaduct bridges up to Callowhill Street. This phase is expected to be completed by early 2018.
When completed, The Rail Park will stretch for three miles across 10 neighborhoods and 50 city blocks. It will run underground and overhead and be divided into three separate sections: the Viaduct, the Cut, and the Tunnel. The first phase is where the Viaduct meets the Cut. Construction will work outward and onward from there, according to the park's official website. When completed, the park will connect Fairmount Park to Center City.
Phase one is almost completely funded thanks to a $3.5 million grant from the state. More funds still need to be secured before construction begins, but officials are confident the project will meet its requirements before 2017.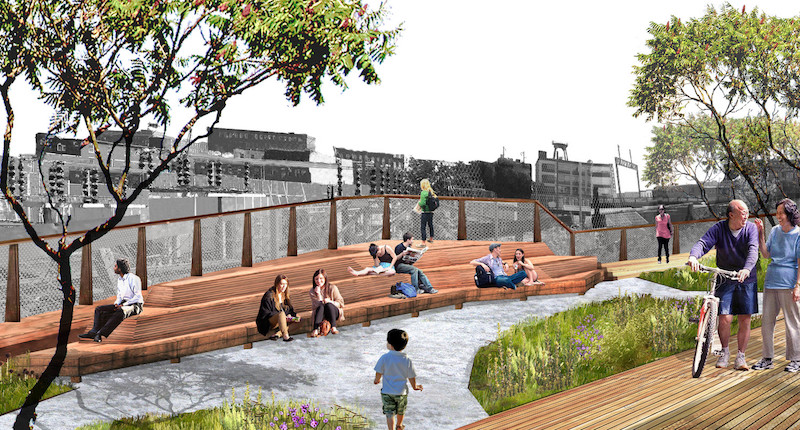 Rendering courtesy of The Rail Park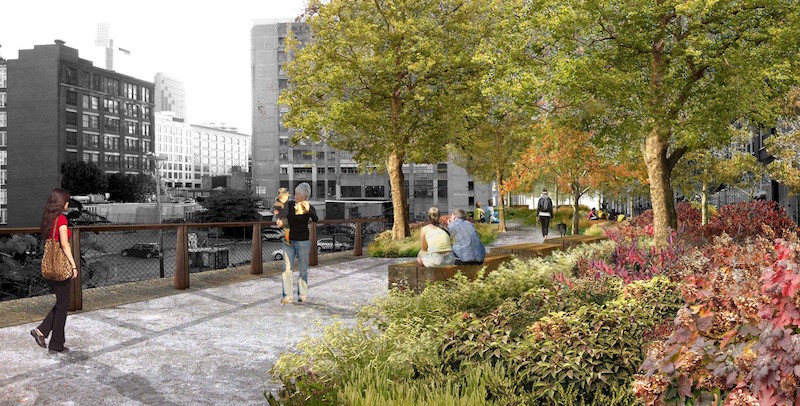 Rendering courtesy of The Rail Park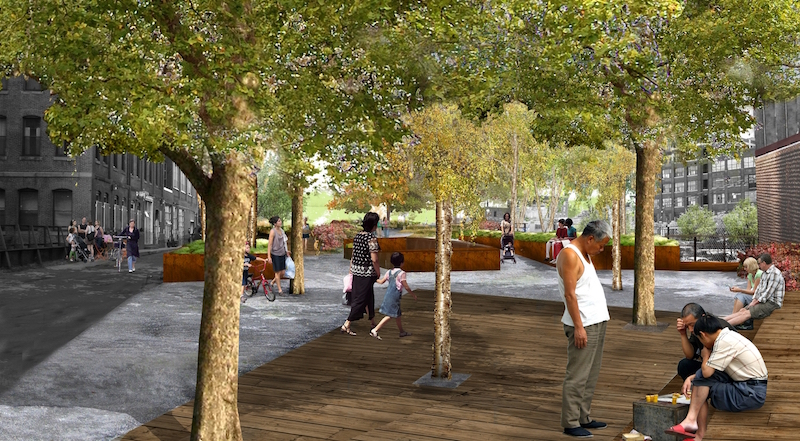 Rendering courtesy of The Rail Park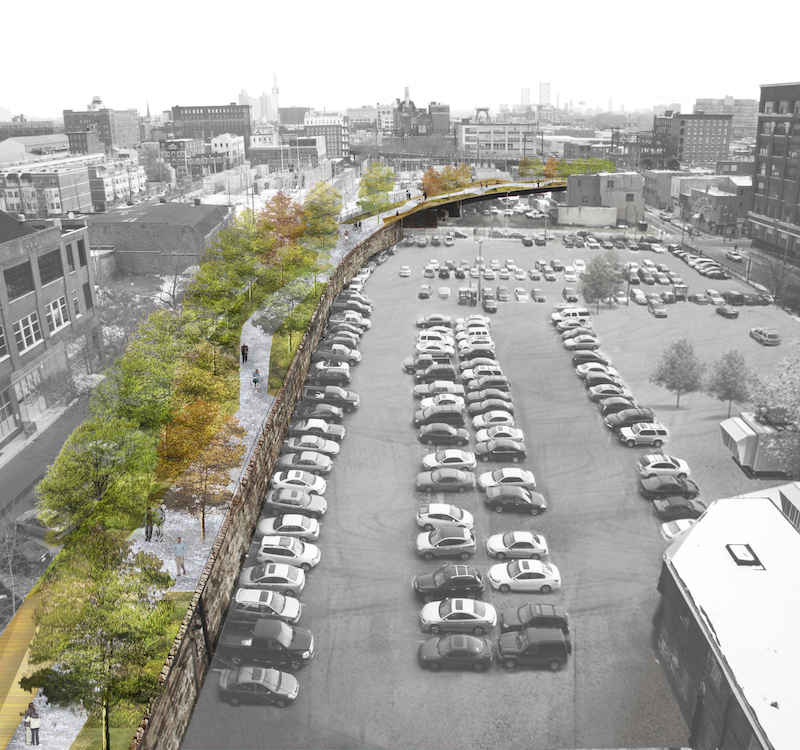 Rendering courtesy of The Rail Park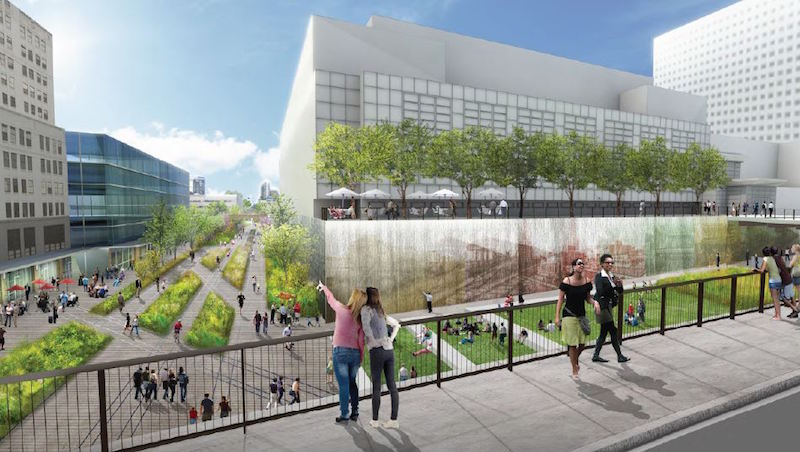 Rendering courtesy of The Rail Park