With no lines and financial consultants equipped with iPads, the new PNC location on the campus of West Virginia University in Morgantown isn't the typical bank. 
And that's not even taking into account its size. The entire bank only has 110 sf of usable space, plus room for a smart ATM.
The "Tiny Branch", a 8x20-foot steel container, was shipped on a flatbed truck and set up in just six hours from the time of its delivery. It was introduced this week.
According to PNC, the location will focus on self-service banking. Consultants will also be on hand to assist customers with new accounts and personal loans. An Instant Card Issuance Printer on site will supply debit and check cards.
"Branch convenience to home remains the number one consideration when consumers choose their primary bank," said Jim Balouris, Southwest Pa. Market Manager, PNC Bank, in a statement. "This tiny branch is like a pop-up installation. It is a fun, creative way to bring a host of services that help customers discover ways to enhance their financial wellbeing."
PNC says that 56% of its customers use non-branch banking services like online, mobile and ATM for the majority of their transactions.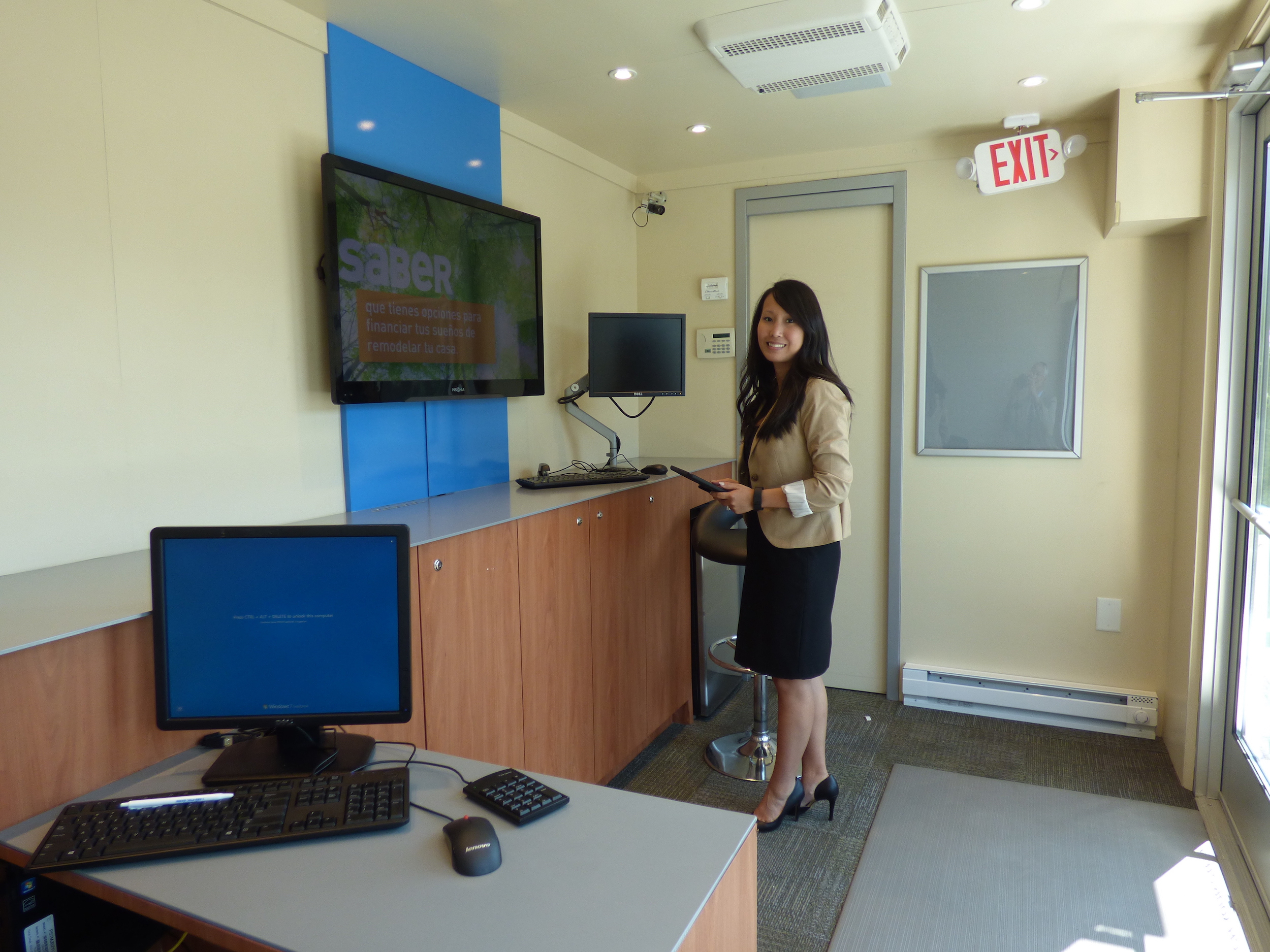 PNC Bank branch manager Connie Spires stands inside the tiny branch.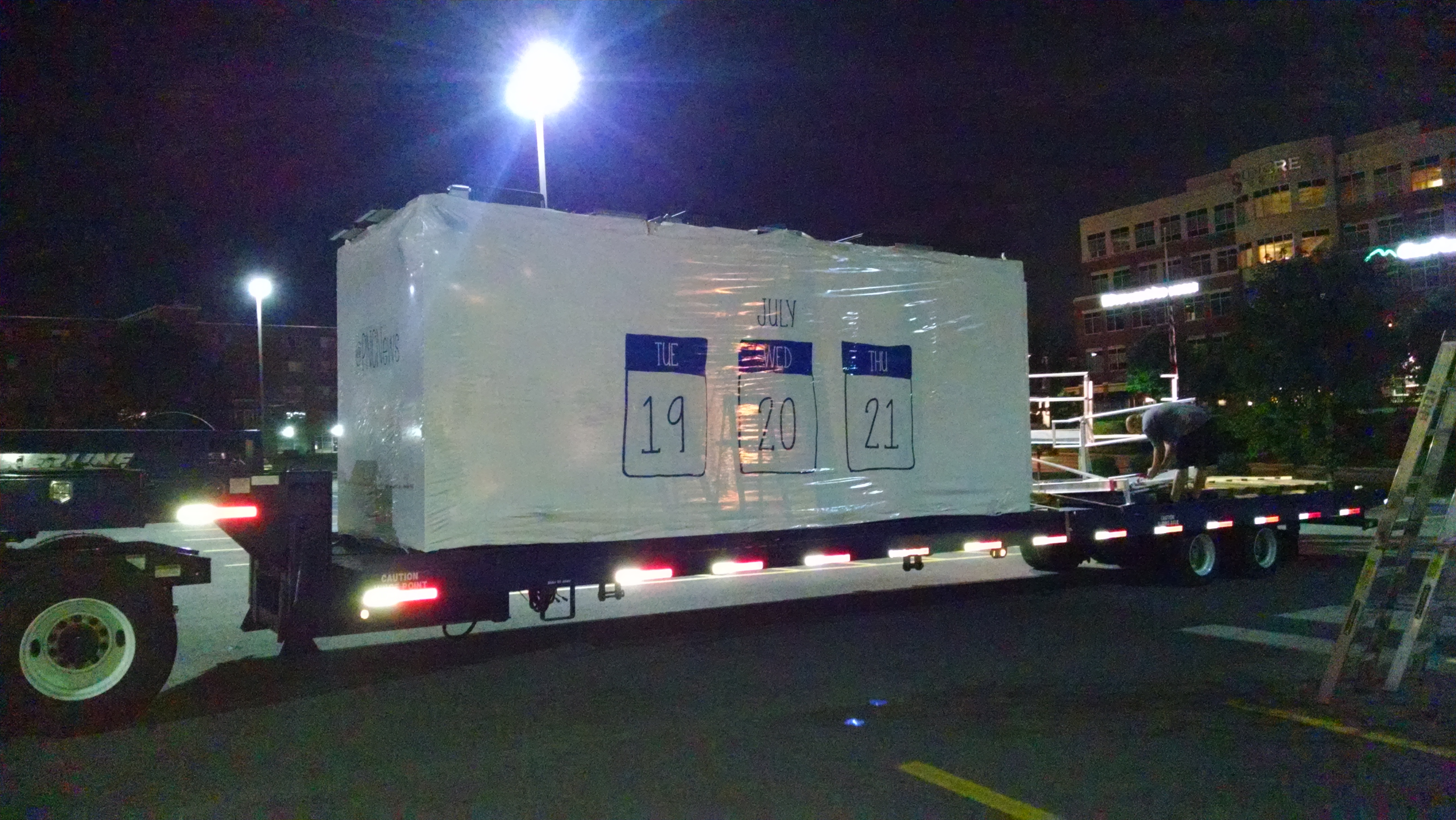 The 8x20-foot steel container was shipped to the site on July 19. It took only six hours to set up.