The Nexus Building, the focal point of PLP Architecture's new masterplan in China's Pearl River Delta, looks to feature a building that would be one of the world's tallest, but the extreme height of the building, surprisingly, wouldn't be its major defining feature.
According to Gizmag, PLP Architecture has split the building into three volumes, each one offset on equidistant axes, giving the structure the look of a giant Transformer in mid transformation. The firm says this type of configuration, while providing a unique and stunning aesthetic, will serve a functional purpose, as well. With a proposed height of 1,952 feet, this tripod-like design will be better equipped to deal with natural forces, such as high winds.
The three tiers will be angled to provide views of different surrounding areas. The lowest tier is made up of 44 stories and will face a nearby park. The middle volume will have 83 stories and be oriented toward the rest of the surrounding city. The top tier will offer 124 stories and provide views of the city and distant mountains.
The Nexus Building looks to redefine skyscraper design by forgoing traditional core-based design. Besides providing the building's support, these pivot points, the points where each of the three tiers meet, also create wide open views. By not having a central core, there is no need for pillars and supports that take up interior space.
Each level has floor heights of 15 feet with wide open spaces and plenty of windows to offer "a real connection to nature and the outdoors," PLP Architecture Founding Partner David Leventhal told Curbed.
The structure would consist mainly of office space but would have space for an eight-story retail podium and will be topped with a 14-story hotel.
With such a unique and innovative building design, the use of regular old elevators for transporting people around obviously wasn't going to get the job done. Instead, office workers will get to various parts of the structure via shuttles that run on a schedule like trains. There will be express cars that will take people to the central floors where the tiers intersect where they can then transfer to other elevators to get to their final destination.
If this plan gets put into action, the earliest possible completion date wouldn't be until at least 2020.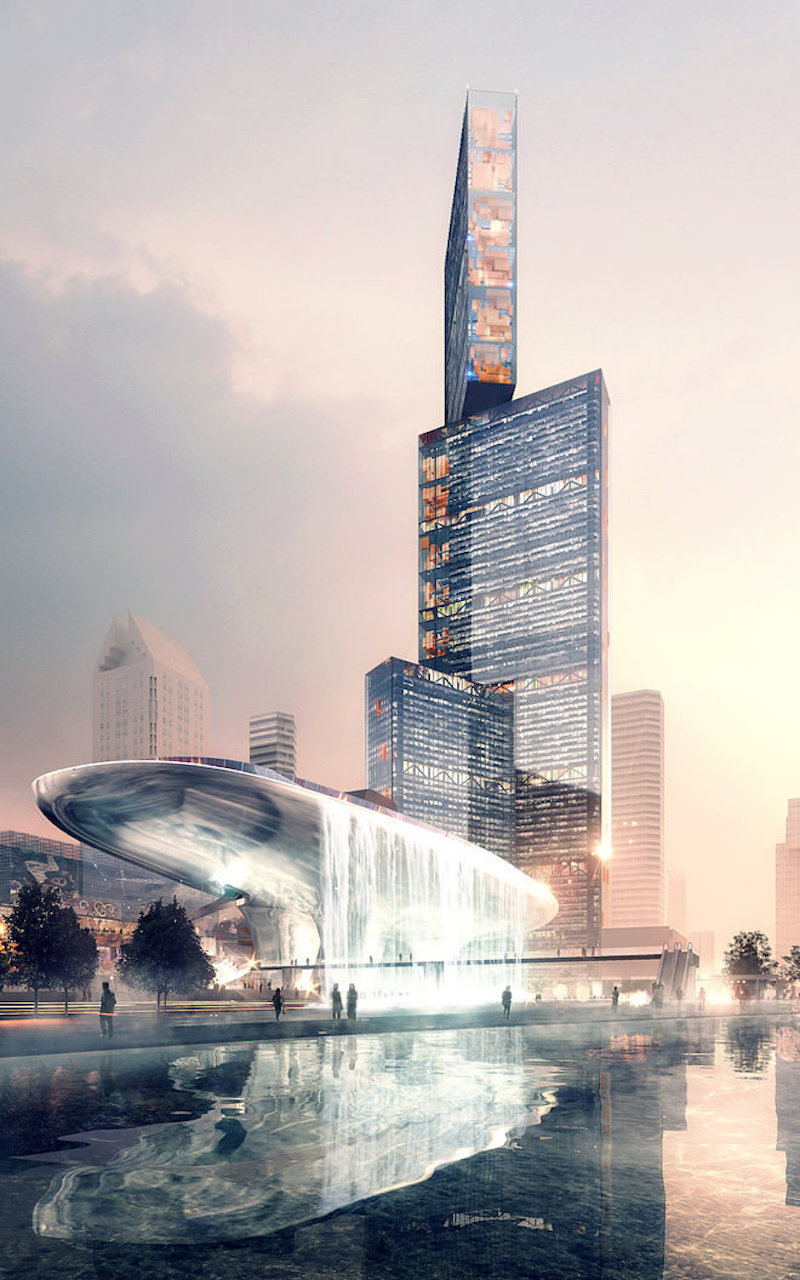 Rendering Courtesy of Luxigon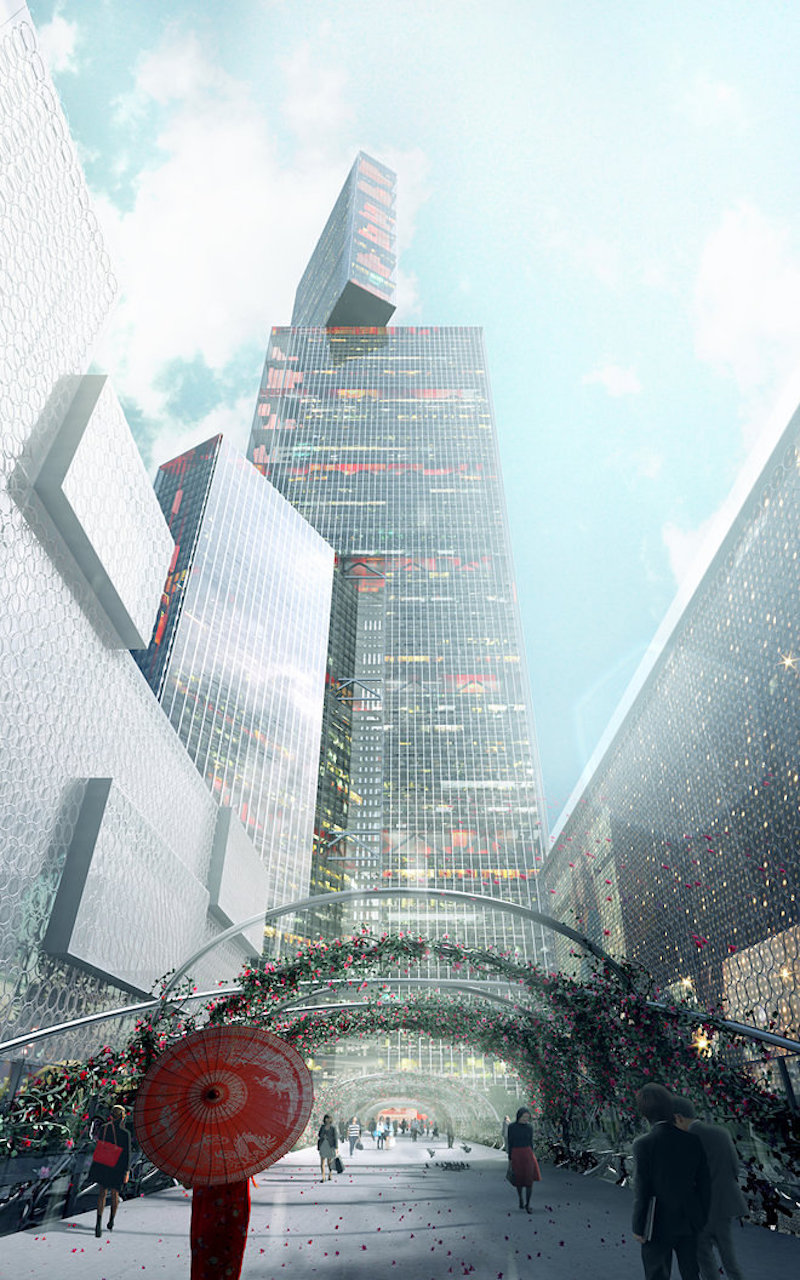 Rendering Courtesy of Luxigon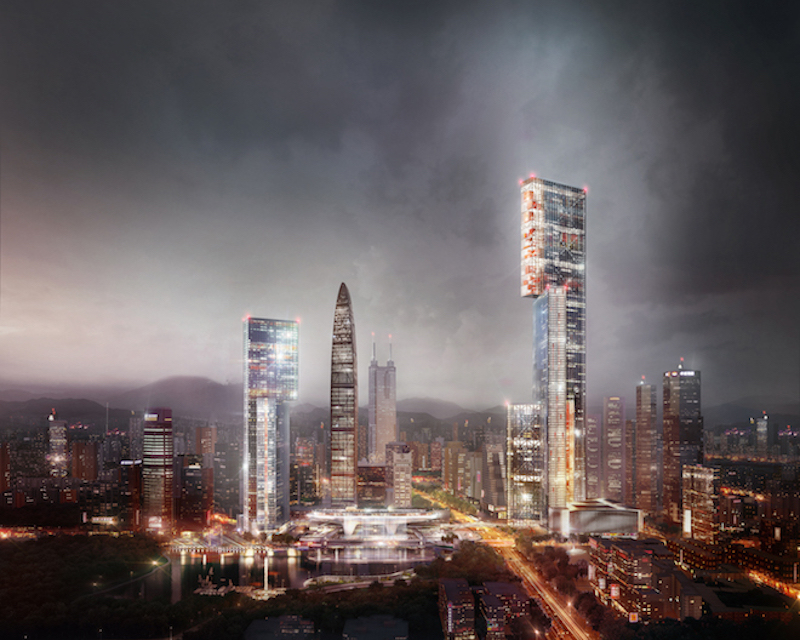 Rendering Courtesy of Tegmark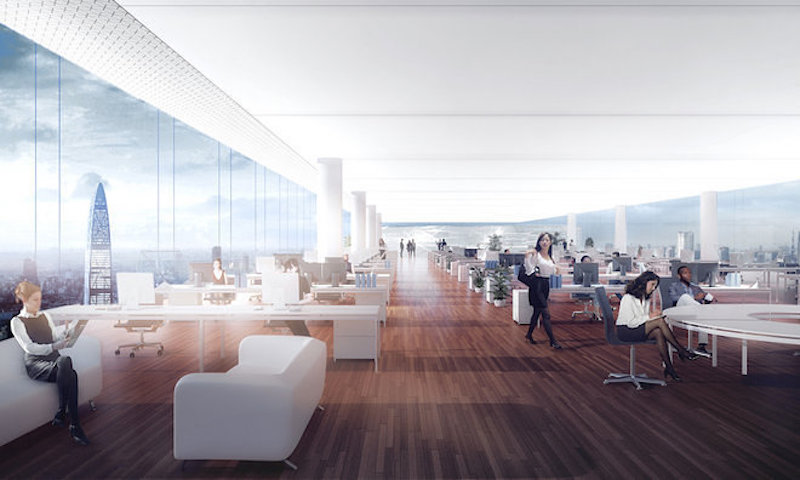 Rendering Courtesy of PLP Vyonyx

Rendering Courtesy of PLP Vyonyx