When it comes to physical size and aesthetics, the Statue of Liberty will soon have a West Coast counterpart.
Venus, a 92-foot stainless steel statue, will highlight a large public piazza in the middle of San Francisco's Trinity Place.
Created by artist Lawrence Argent, Venus is a modern day interpretation of the Venus de Milo, the armless ancient Greek statue. Venus will be made of 2,500 stainless steel panels seamlessly welded together on site, and it will be unveiled this summer.
"The idea of replicating the Venus de Milo came from a classical idea – an icon – that has been revered and respected for centuries. Venus at Trinity Place became this whirling object manifesting like a genie in a bottle coming out of the ground," Argent said in a statement.
For scale, Venus is a little shorter than New York's Statue of Liberty, which stands 111.5 feet as measured from heel to crown.
Venus is part of a larger installation on the piazza at Trinity Place, named C'era Una Volta – "Once Upon a Time." Other works include a 20-seat marble table, seven-foot glass bollards with sculptures inside, and a nine-foot marble dove.
The one-acre piazza will serve as an outdoor walkway between Market and Mission streets, right next to a 1,900-unit apartment complex.
Owned by San Francisco real estate developer Trinity Properties and opened in 2010, Trinity Place is comprised of four high-rise apartment buildings and 65,000 sf of planned retail space. The development is located in the city's Mid-Market area, which houses tech giants like Uber, Twitter, and Square.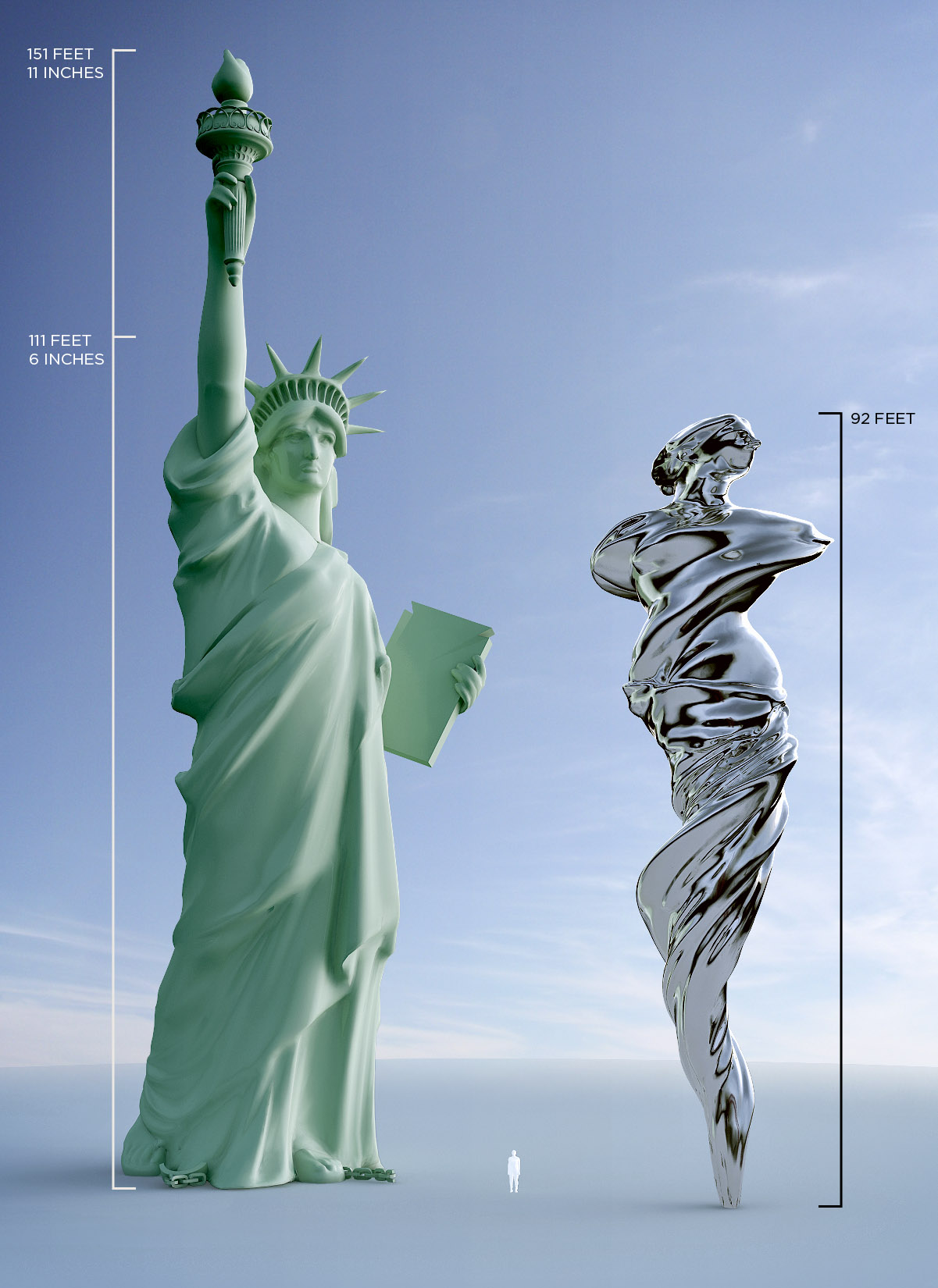 Click image to enlarge.