One Theater Square, Newark's first ground-up luxury residential high-rise since 1960, has officially opened.
The 22-story mixed-use glass tower features 245 studio, one-, two-, and three-bedroom units. 24 of the units are set aside for affordable housing. Each apartment unit features granite and stainless steel throughout. A fitness center with a yoga studio, game room, culinary kitchen, outdoor deck with a fire pit, and 285-car garage. Also included is 12,000 sf of ground-floor retail.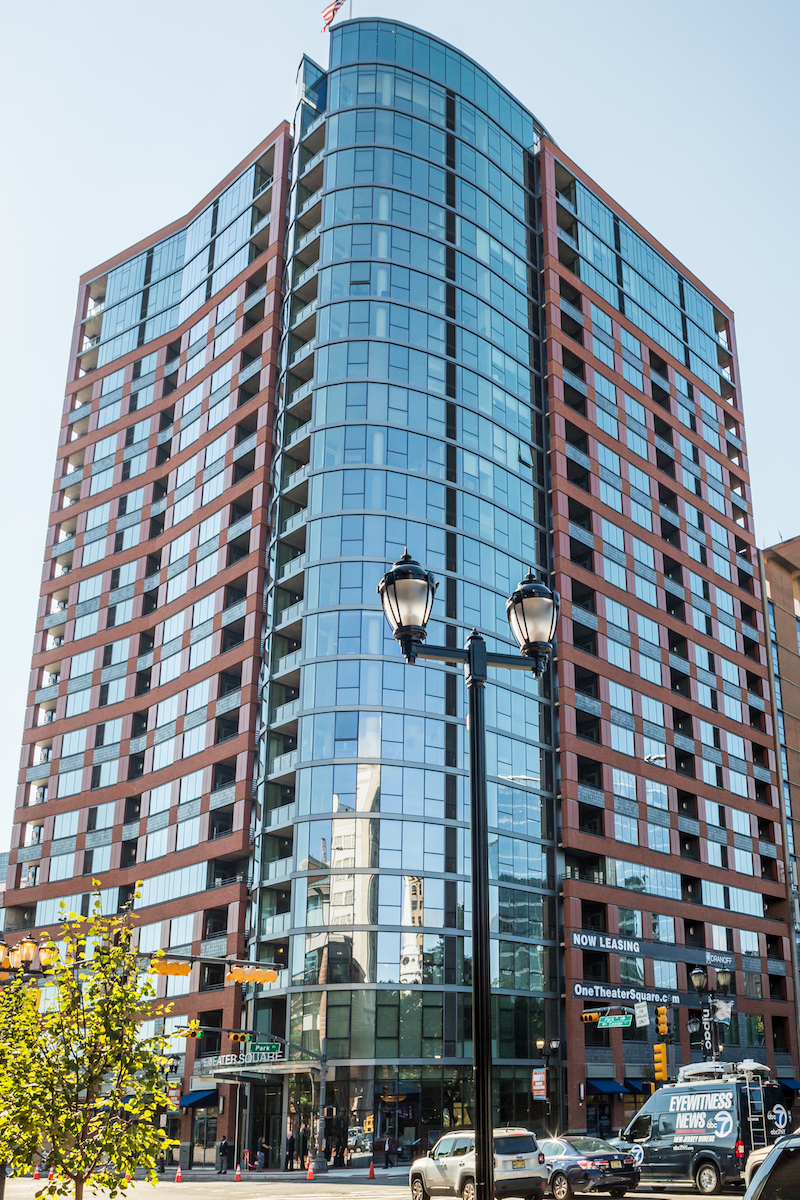 See Also: Developers are harkened for major revitalization project in Pittsburgh
The building is part of the larger ongoing revival in Newark and was awarded $33 million in Urban Transit Hub Tax Credits from the State of New Jersey. The project also arranged for $12 million in project funding from the City of Newark through a Revenue Allocation Bond, a parking tax grant, and HOME funds.
Dranoff Properties is the project developer.