Hudson Yards, a project focusing on the redevelopment of an industrial area on Manhattan's West Side, is New York City's largest development since Rockefeller Center was built in the 1930s. And, as it is such a grand project, Stephen M. Ross, the billionaire founder and Chairman of Related Companies (the project's developer) decided something just as grand was needed to act as the centerpiece of the development.
Enter "New York's Eiffel Tower," or so it has been dubbed by some; a $150 million, 16-story giant staircase that resembles a giant wasp's nest or the skeletal remains of some monstrous alien creature. Designed by British architect Thomas Heatherwick (who designed the Olympic torch for the 2012 games held in London), the installation will be a massive climbing frame weighing 600 tons and comprising 154 individual flights of stairs, 80 landings, and 2,500 steps, The Telegraph reports.
Heatherwick didn't just want the project to be a piece of eye candy, he wanted to create something that could be touched and used by anyone in the city.
The structure is currently being built in Monfalcone, Italy but the bronzed-steel and concrete pieces will not be constructed on-site until 2017. The five-acre plaza and garden the structure (that Heatherwick himself has dubbed "Vessel") will reside in will not open until 2018.
The inspiration for Vessel was taken partly from Indian stepwells and partly from the design of a jungle gym, one that can be found on just about any elementary school's playground in the country.
From inside the structure, one may feel as if they have entered into M.C. Escher's famous "Relativity" lithograph print, as staircases weave about and intersect as far as the eye can see.
For anyone who wants to enjoy the views at the top of the structure, but is unable to climb the 16-stories, an elevator will be included.
This is not the first staircase to nowhere to be proposed recently, as they seem to be becoming a bit of a trend for public art installations. Dubai recently showed of its own version; a proposed 500-step, 100-meter tall tower.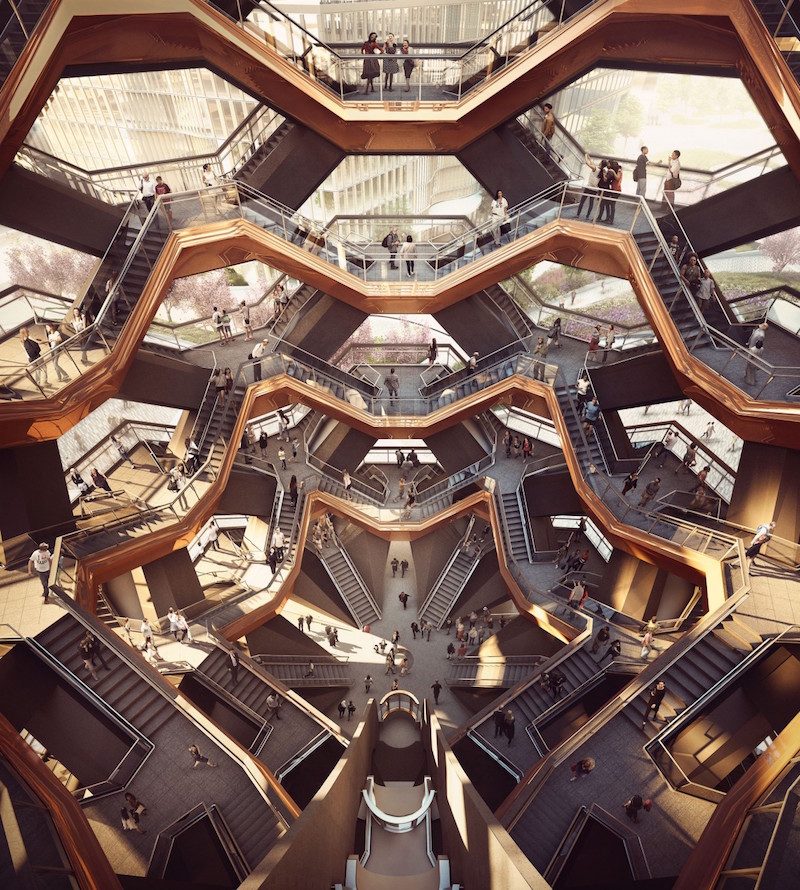 Rendering courtesy of Forbes Massie/ Heatherwick Studio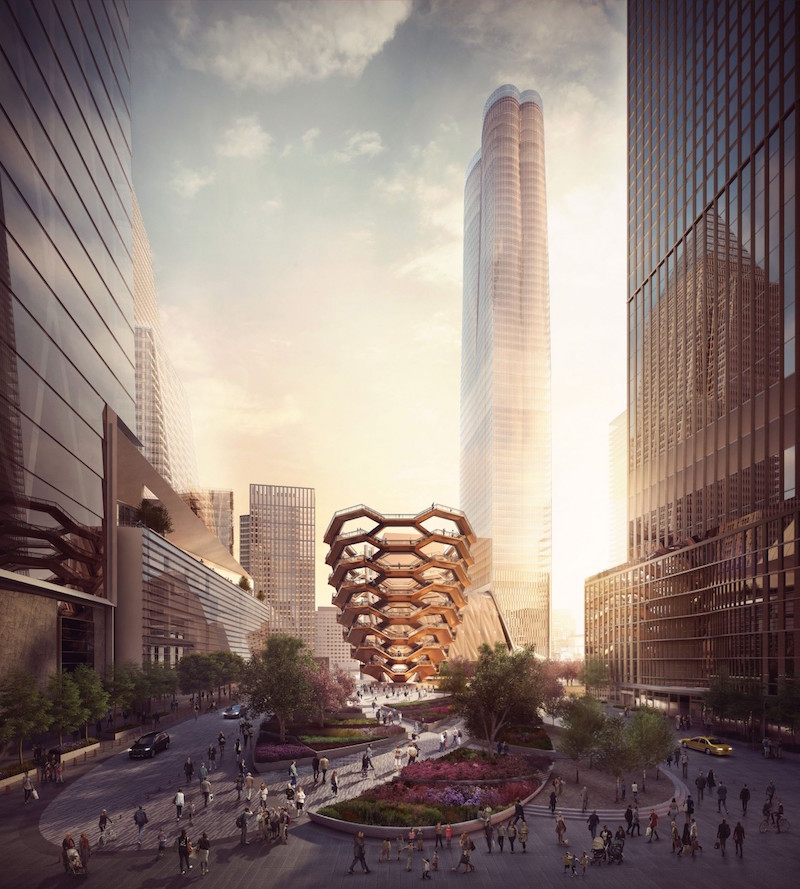 Rendering courtesy of Forbes Massie/ Heatherwick Studio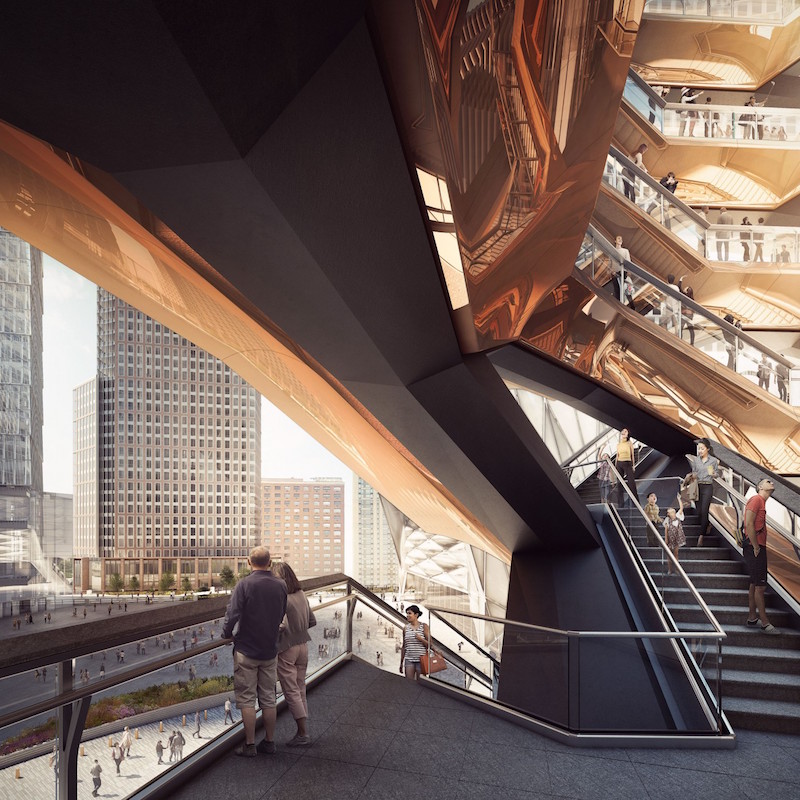 Rendering courtesy of Forbes Massie/ Heatherwick Studio