Started as a hobby in a small family kitchen in 1996, personal care products company Raining Rose has quickly transformed into a highly successful personal care products company. From lip balm to beard products, Raining Rose is committed to creating quality products with the highest quality ingredients, including thousands of pounds of beeswax.
The transition from kitchen to company required Raining Rose to make a huge facility upgrade. They needed serious space, and fast. With Morning Star Studio Architects and Primus Construction General Contractor, they made the move into a custom 122,000 square-foot facility in the heart of Cedar Rapids, Iowa. The state-of-the-art facility now accommodates more than 250 employees in a structure that is spacious, functional and beautiful.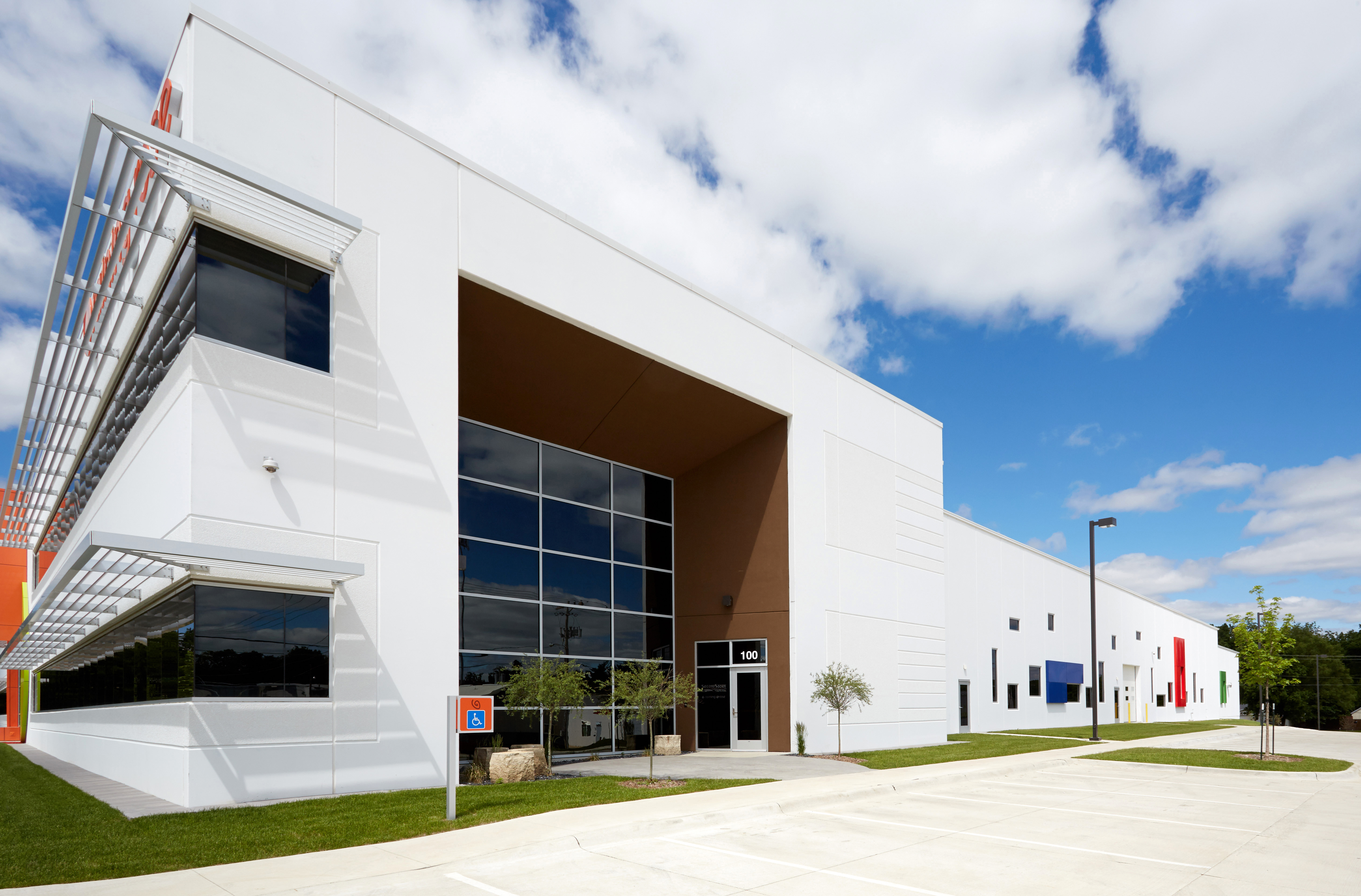 Raining Rose depended on Fabcon to deliver a design that met their demanding product loads and the growing needs of their customers. For a company that makes raw material retail-ready on-site and uses 30,000 pounds of beeswax a month, uninterrupted space was a must. Fabcon's load-bearing panels eliminated the need for perimeter columns and helped create more usable space.
Because Raining Rose uses primarily organic ingredients and consistently works to eliminate waste, they also needed to avoid harmful temperature fluctuations in their new facility. Fabcon's VersaCore+Green Panels are capable of reaching R-values of up to R-28.2, meaning heating and cooling costs were kept in check and their products kept safe from Iowa's seasonal temperature extremes.
Along with the functionality of the new structure, the exterior needed to match the company's friendly, easy-to-work-with personality. Fabcon specializes in Functional Aesthetics — the idea that appearance doesn't have to be sacrificed for performance — so this was a natural partnership. A painted steel form finish gives the building a sleek, professional look. Painted blocks, modern windows, and a large glass entrance add splashes of color, brightness, and a welcoming feel.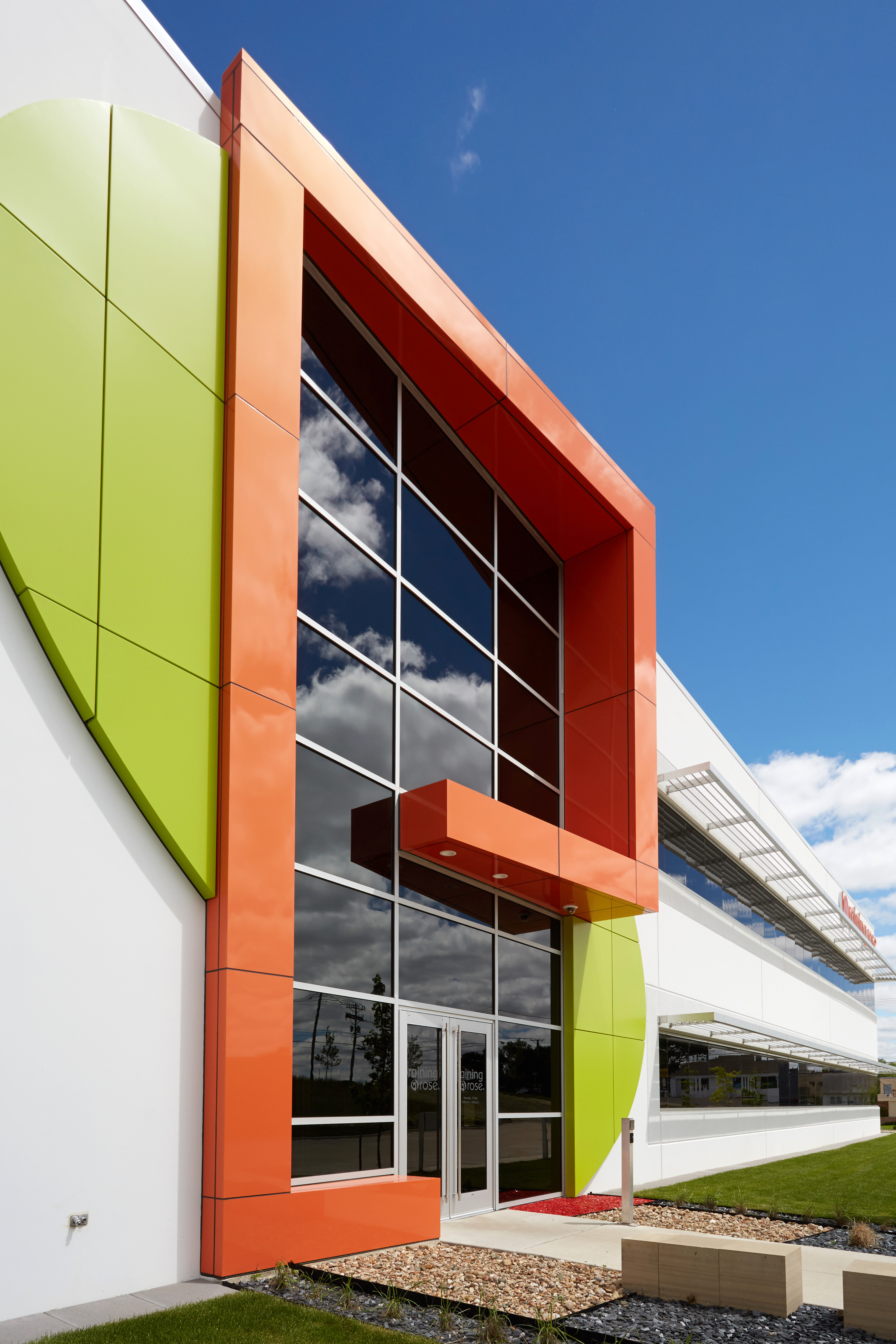 The new facility allows Raining Rose to be flexible with deadlines and keep up with their clients' ever-changing needs. And, the building demonstrates that you don't have to give up aesthetic value to have a well-performing, spacious facility. Fabcon's design flexibility and performance attributes gave them a structure able to help them grow, and has Raining Rose looking forward to a bright and busy future.
For more examples of how Fabcon Precast helps businesses of all sizes, visit www.fabcon4biz.com.
Sponsored | | Dec 11, 2018
How precast helped fuel the growth of a Minnesotan institution
Sponsored | | Dec 5, 2018
Personal dashboard helps users organize precast projects and ideas
While the end products can look similar, the two styles offer differing results.