What were you doing in your 20s and 30s? Were you the owner of your own architectural firm with revenues of nearly $4 million? Perhaps you were a much sought after consultant on acoustic design. Or maybe the CEO of a large trade association for AEC firms. If your career isn't on the same trajectory as this smart, driven, well-rounded group of 40 Under 40 superstars, don't worry.  They are happy to share their knowledge with you, and perhaps just as importantly, their passion of the built environment, and how they can contribute their talents to improving it.
Congrats to the BD+C 40 Under 40 Class of 2016!
Sponsored By: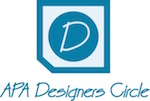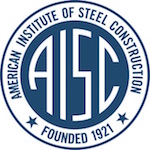 Association Sponsors: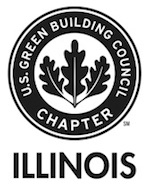 Eera Babtiwale
LEED AP BD+C
VP of Sustainability
HMC Architects, Ontario, Calif.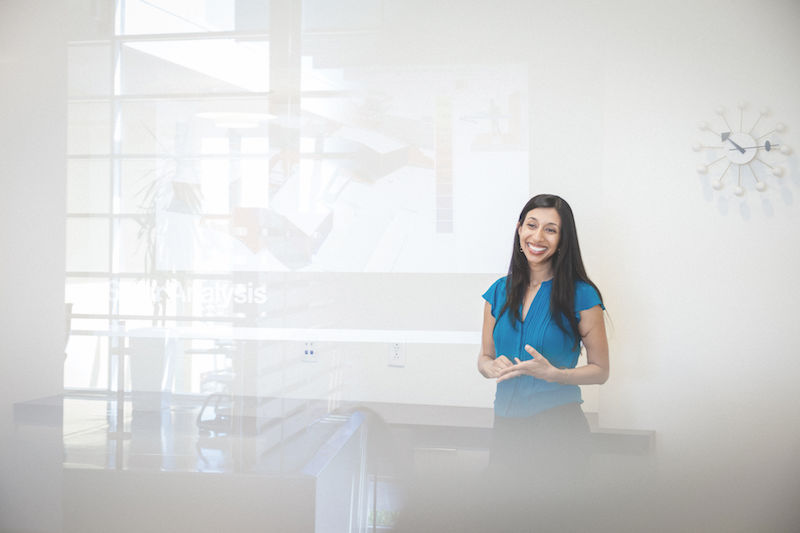 Age: 39
BArch, College of Environmental Design, UC Berkeley
MArch, UCLA
ACCOMPLISHMENTS
Led sustainability analysis of more than 30 projects, including the LEED Platinum Pierce College Library in San Fernando Valley, Calif.; the LEED Gold Middle College High School in Los Angeles; and the LEED Gold College of the Desert Child Development Center in Palm Desert, Calif.
Developed HMC Eco-Charrette, a high-performance workshop and tool for designers to achieve integrated sustainable design. 
Co-led HMC's sustainable design retreat, where earth-friendly design concepts and tools are introduced to HMC designers.
Design co-lead for an active green roof project at the Portola High School Student Union, Irvine, Calif.
Co-leads the sustainability initiative at HMC, which aims to reduce water use by 50%, construction waste by 95%, and fossil fuel use by 70% in all HMC building projects by 2020.
EXTRACURRICULAR
Vice Chair of the Board, Chair of Green Schools, USGBC Inland Empire chapter.
Board Member, HMC Designing Futures Foundation. 
Volunteer, Child Family Health International; activities include assisting in the building of a walk-in clinic in Quito, Ecuador.
OFF THE CLOCK
Wife and mother of two girls (8 and 6) who inspire her work at HMC because she wants them to inherit a "healthier, more positive world." 
Volunteer, Dharma and Yoga Fest, Los Angeles. Is set on becoming a certified yoga instructor. 
Plays piano and sitar, loves to sing, practices yoga, and performs Indian classical and folk dance.
SECRET LIFE
She would love to one day design and run a yoga studio and Indian street café that serves sustainable eats. "Yes, they can coexist!
Darius Helton
LEED AP ID+C, CCM, CQM-C
Project Executive
Grunley Construction Company, Washington, D.C.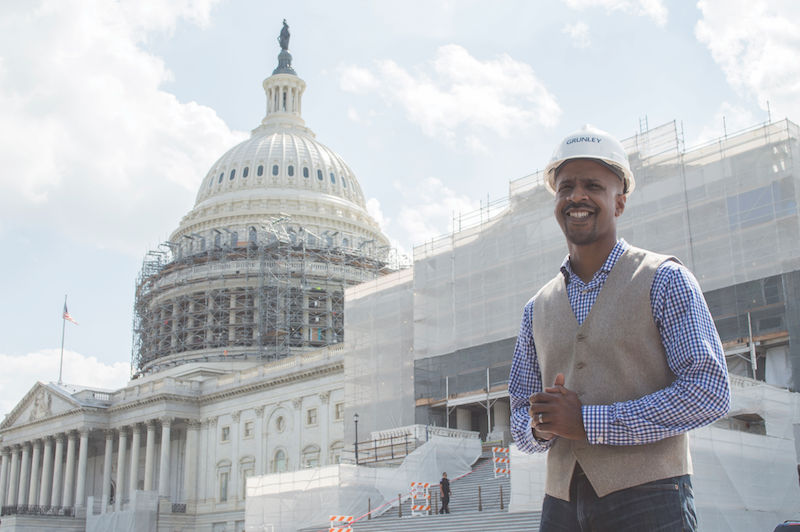 Age: 36
BS, Architectural Engineering
North Carolina A&T State University
MBA, Howard University
ACCOMPLISMENTS
Recently promoted to Project Executive.
Currently overseeing $12 million U.S. Capitol Building North Exterior Preservation and Restoration. 
Managed modernization or restoration of more than $450 million in project volume for sites listed on the National Register of Historic Places. 
Significant renovations: $166 million Eisenhower Executive Office Building Modernization, Phase II Design-Build; $50 million West East Infrastructure System Improvement Project; $25 million Sidney Yates Building, U.S. Forest Service Headquarters Modernization.
EXTRACURRICULAR
Member, Construction Management Association of America–National Capitol Region, Association for Preservation Technology International. 
Mentor, CMAA Construction Manager-in-Training program.
Annual Judge, Washington Building Congress' Craftsmanship Awards. 
Engineering Mentor, Two Rivers Public Charter Middle School.
Volunteer, Mentor for Engineering Shadow Day at local DCPS public schools.
Head Coach, Winning in Sports Education's Under 10 co-ed basketball team, Laurel, Md., and Greater Laurel United Soccer Club's Under 10 girls team.
OFF THE CLOCK
Family and faith are first priorities.
Avid marathoner, motorcyclist, and Krispy Kreme enthusiast.
Enjoys landscaping around his home and coaching his kids' (Marley and Darius, Jr.) soccer and basketball teams.
SECRET LIFE
Member of a BMW motorcycle riders club; owns a rare 2007 BMW F800S sport bike.
Recently completed a missionary trip in Dominican Republic where he helped build a two-bedroom home in three days.
CATHERINE CORBIN 
AIA, LEED AP
Principal, Chicago Health 
Practice Leader
CannonDesign, Chicago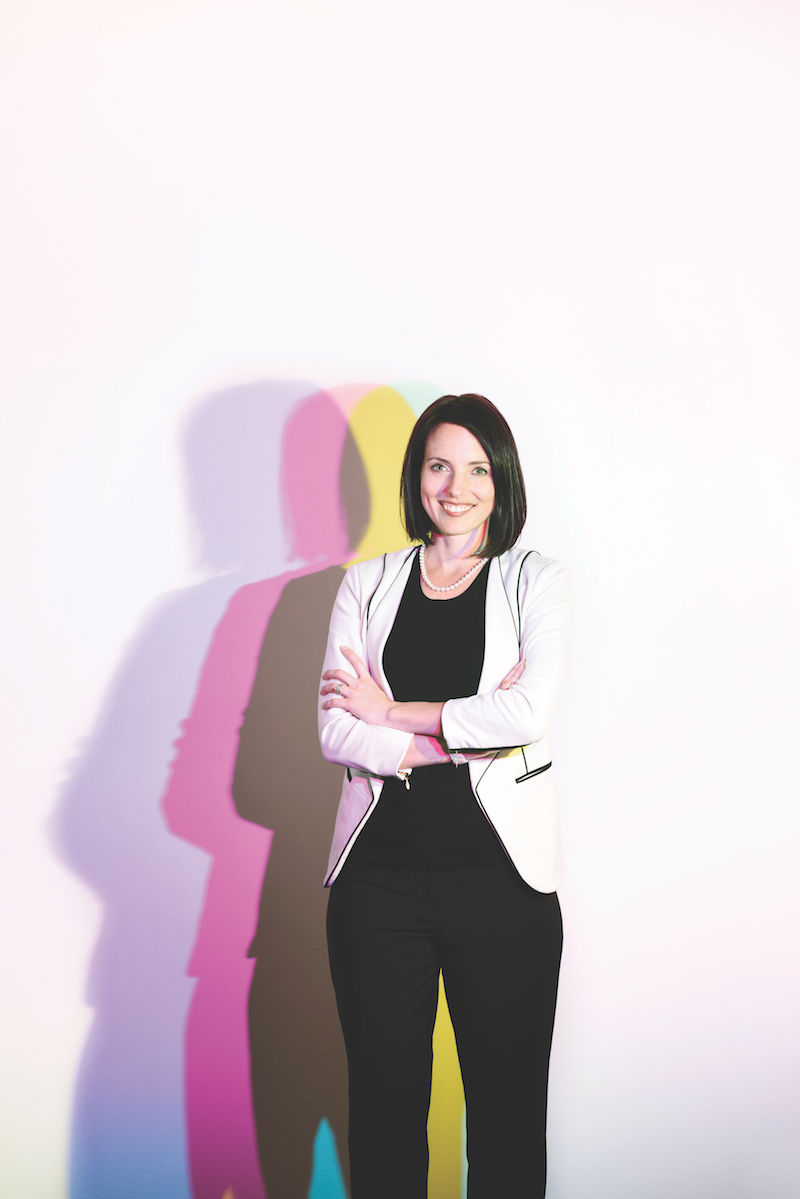 Age: 34
BArch, University of Virginia School of Architecture
MBA, Northwestern University Kellogg School of Management 
ACCOMPLISHMENTS
Promoted from Associate to Principal at CannonDesign in four years. 
Team brought in $17 million in sales, won contracts for four replacement hospital projects, and had 6+ million sf of healthcare facilities under design for clients worldwide from 2014-15.
Designed and launched a website for ambulatory room prototypes on firm's intranet. 
Co-founded Healthcare Exchange, a clearinghouse for matching unique opportunities with people who have the skills and time, a model for CannonDesign's firm-wide Mentoring Exchange. 
Led the firm's first Chicago–Mumbai design team; created a new model of multi-office project collaboration and staffing.
EXTRACURRICULAR
Mentors architecture students from UVa and nontraditional MBA students from NU. 
Past Board Member, Almost Home Kids, a nonprofit that provides transitional care to children with complicated health needs.
Current Board Member, CannonDesign.
OFF THE CLOCK
Enjoys reading the New York Times on Sunday mornings, solving crossword and jigsaw puzzles, and hiking with her husband and two black Labs.
Has been known to paint the same room three times in less than a year. 
SECRET LIFE
Self-taught seamstress. She designed and sewed her own wedding dress!
LAURA BIGGIE
Senior Plumbing Inspector, Training Officer
City of Los Angeles, Dept. of Building and Safety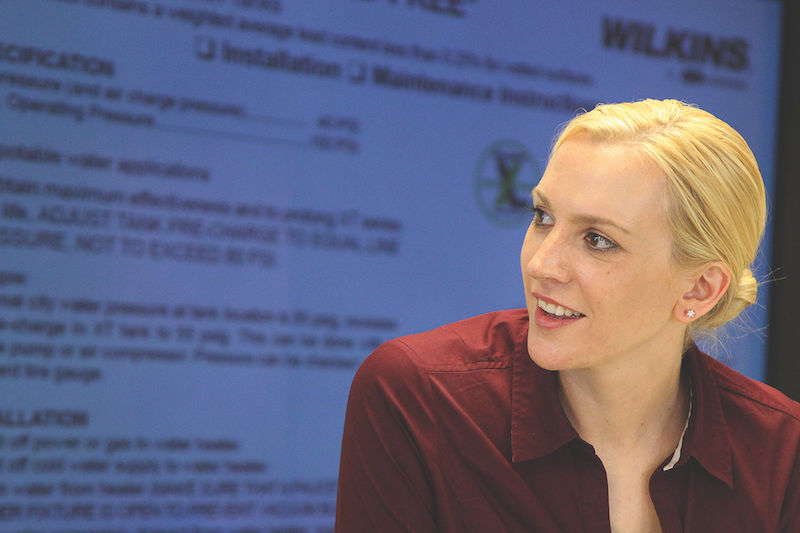 Age: 38
BA, Labor Education
Graduate Student, Pursing MS Leadership Management University of La Verne
Graduate Researcher, Behavioral Sciences, UC Irvine
ACCOMPLISHMENTS
First female plumbing inspector and training officer hired by LADBS (2008); instructs 300+ building officials. 
Plumbing Instructor, United Association of Plumbers and Pipefitters. 
Online Instructor, Advanced Plumbing System Design, UCLA Extension. 
Previously project engineer for GCs Kajima USA Group and West Builders.
Completed an apprenticeship and became a plumber/pipefitter with Plumbers and Pipefitters Union Local 761. 
Began construction career at 18 after working full time from the age of 16.
By 20, addressed a welfare conference at Georgetown University urging social workers to tell single mothers on welfare about job opportunities in the skilled trades.
EXTRACURRICULAR
Speaker and Mentor, National Tradeswomen Convention. 
Volunteer, International Association of Plumbing and Mechanical Officials (IAPMO); served as Secretary, Vice Chairman, and Chairman of the Long Beach and Los Angeles chapters.
Serves on the IAPMO National Board of Directors and several training and education committees.
OFF THE CLOCK
Newlywed who loves her boys, teaching, yoga, surfing, animal rescue, and trades women support.
SECRET LIFE
Played accordion and piano in an all-girl band when she first moved to Los Angeles.
BEN GOEBEL
AIA, NCARB
Senior Architect
Gresham, Smith and Partners, Fort Lauderdale, Fla.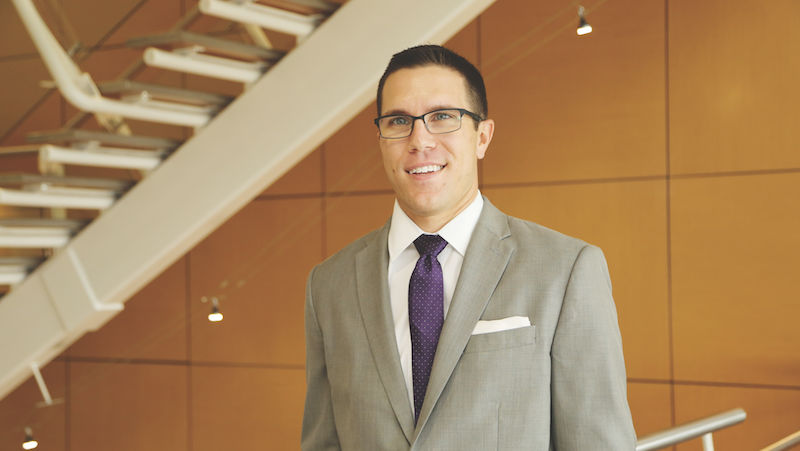 Age: 32
BArch, Ball State University
MArch, University of Illinois
ACCOMPLISHMENTS
Moved to Fort Lauderdale as an Assistant Project Manager and GS&P's point person for a $500+ million expansion, renovation, and modernization at Fort Lauderdale-Hollywood International Airport (FLL). 
In just three years, rose to become principal in charge of the FLL program and head of the firm's aviation studio in Fort Lauderdale. 
Served as deputy manager for the $1.4 billion, 1.2 million-sf Maynard H. Jackson International Terminal at Hartsfield-Jackson Atlanta International Airport.
EXTRACURRICULAR
Mentor, NCARB. 
Active with Airport Consultants Council's Terminal Committee and Young Professionals Forum. 
Member, Developing Leaders Committee, NAIOP South Florida Chapter.
Co-chaired GS&P's charitable giving campaigns while in Nashville, which raised a combined $125,000 in two years. 
Spearheading effort to increase GS&P's involvement in United Way of Broward County.  
Member, Ducks Unlimited.
OFF THE CLOCK
Water sports enthusiast, waterfowl hunter, wetlands conservationist. 
Enjoys slalom skiing. "Most skiers learn at a very young age; I didn't make my first attempt until I met my wife, Samantha, 10 years ago."
SECRET LIFE
Ran hurdles at Ball State University.
Brenna Costello 
AIA, ACHA, EDAC
Principal, Architect, and Medical Planner
SmithGroupJJR, Phoenix, Ariz.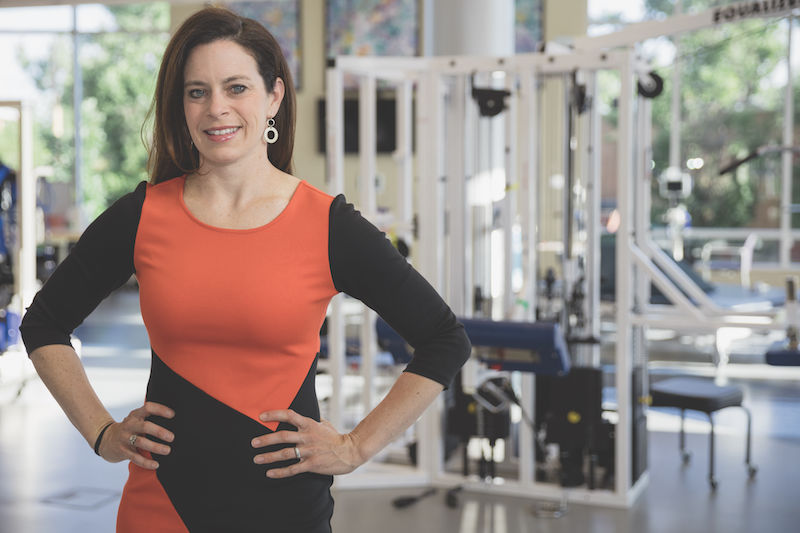 Age: 34
BArch, MArch, Clemson University, Architecture + Health graduate program
ACCOMPLISHMENTS
Medical planner, National Intrepid Center of Excellence (NICoE) at Walter Reed Medical Center, first-of-its-kind facility to advance research, diagnosis, and treatment of traumatic brain injuries and post-traumatic stress disorders for returning soldiers.
Working on nine NICoE satellite facilities at military installations around the country.
Recipient, AIA 2012 Emerging Professionals Award.  
Joined SmithGroupJJR after graduation from the country's only university graduate program dedicated to healthcare architecture.
EXTRACURRICULAR
Co-founder, Co-chair, Women in Healthcare, Washington, D.C.; now creating Denver chapter. 
Member, AIA's Academy of Architecture for Health Publications Committee. 
Board Member, AIA Academy of Architecture for Health (2017).
Mentor, Clemson University's Architecture + Health graduate program.  
OFF THE CLOCK
Member, USA Women's Rugby Team; recently played for USA in Touch Rugby World Cup in Australia.  
Coaches rugby in a variety of capacities, from collegiate to elementary school. 
Enjoys hiking, biking, skiing, volleyball, gardening, yoga, puzzles.
SECRET LIFE
"I love to eat. You don't want to be around me if I don't."
ARDIS CLINTON
AIA, LEED AP BD+C, CDT
Vice President,Senior Project Manager
FKP, Houston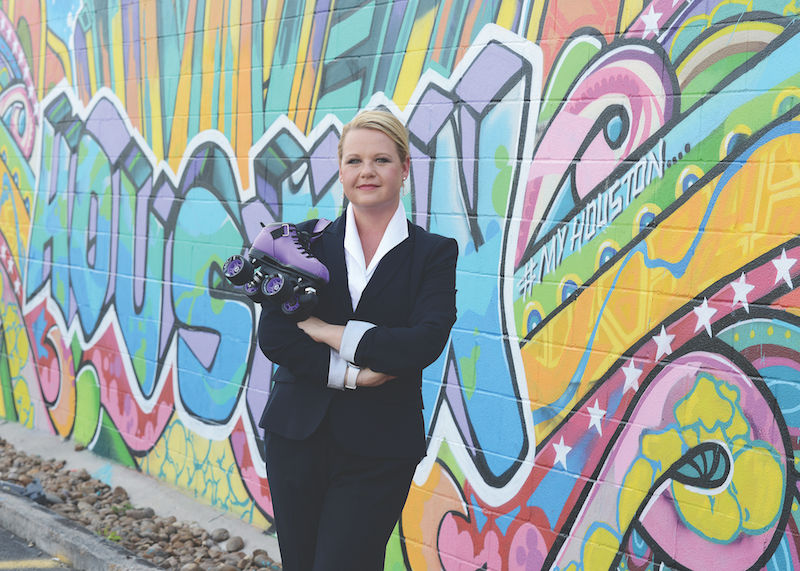 Age: 38
BArch, University of Houston
ACCOMPLISHMENTS
Youngest VP at FKP. 
Led $200+ million of work as a PM.
Helped grow FKP's Science + Education sector work by 423% in 18 months. 
Obtained architecture registration at 29.
Featured in AIA Houston's Women in Architecture exhibit.
EXTRACURRICULAR
President, Institute for Leadership in Capital Projects (I-LinCP), Houston chapter. 
Member, Bay Area Mothers of Multiples. 
Led study sessions for ARE candidates through the AIA Intern Development Program. 
Coordinates ice cream socials for firm employees on hot Houston days.
OFF THE CLOCK
Mother of twin, seven-year-old boys. 
Learning how to compete on a roller derby team.  
Dream vacation: the beach in the Corona beer ads. "Can someone tell me how to find that spot?"
Volunteer, Cub Scouts. 
SECRET LIFE
Is terrified of reading aloud. "I am working through it with my kids and my therapist, Dr. Seuss."
GREG BROWN 
AIA, NCARB, LEED AP
Senior Associate, Senior Project Designer
AECOM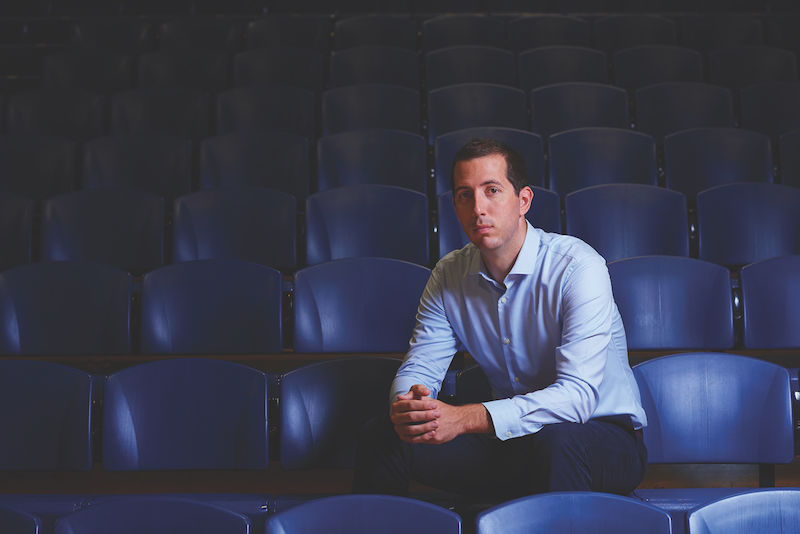 Age: 34
BS, Design, MArch University ofNebraska–Lincoln
ACCOMPLISHMENTS
Helping lead more than $400 million of collegiate facility design work, including the University of Illinois State Farm Center renovation and addition ($165 million); Clemson University Littlejohn Coliseum Renovation ($70 million); New Jersey Institute of Technology Wellness + Events Center ($102 million); University of Houston Fertitta Center renovation ($60 million).
Additional significant projects: Barclays Center, Brooklyn, N.Y.; Lambeau Field renovations and additions; Mercedes-Benz Superdome, Final 4 and Super Bowl renovation study. 
EXTRACURRICULAR
Board of Directors, Kansas City Architectural Foundation, 2008.
Founding Member, Kansas City Architectural Legacy committee.
Guest Presenter, Ohio University Master of Sports Administration Program.
Guest Lecturer, University of Kansas Sports Design Studio.
OFF THE CLOCK
Enjoys living room dance parties with his wife and daughters, running—"actually, that's a lie; I like to complete runs—and watching Netflix, "like everybody else."
SECRET LIFE
"I'm a 34-year-old American male who has never seen a 'Star Wars' movie."
JAKE DONALDSON
Principal, Partner
Method Architecture, Houston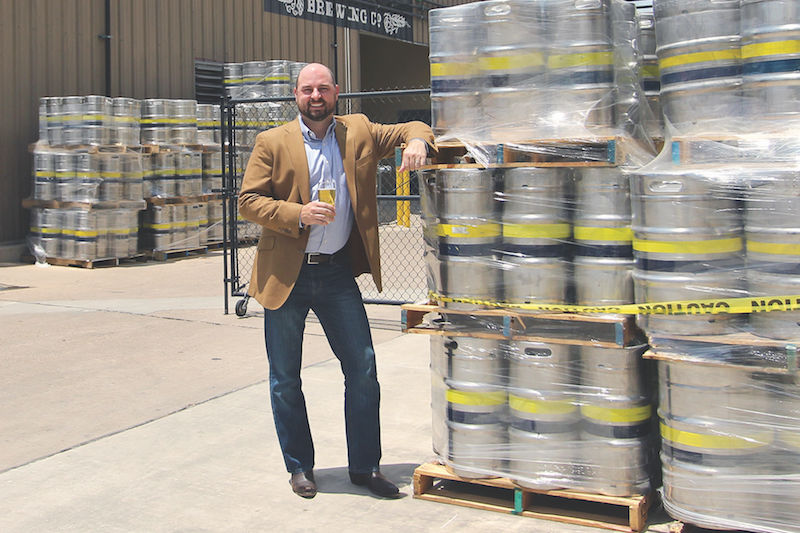 Age: 34
BS, Environmental Design, Texas A&M
MArch, University of Houston
ACCOMPLISHMENTS
Founded Three Square Design Group, a full-service architecture firm, in 2008. Merged with Architects Plus in 2016 to become Method Architecture.
Grew annual revenue from $300,000 to $3.6 million in eight years; now has three partners and 35 employees.
Firm completes more than 500 projects a year, including large industrial projects, assisted living facilities, R&D laboratories, and craft breweries.
Named one of Houston's Best and Brightest Companies to Work, 2013-2015; Texas A&M's 12 Under 12; and Houston Business Journal's Fast 100.
Passed licensing exams on the first round at age 25, less than a year after receiving his MArch.
EXTRACURRICULAR
Board Member, NAIOP; Co-chair, NAIOP Development and Construction Committee.
Board Member, AIA; Co-chair, AIA Government Affairs Committee.
Pro-bono Architect, Big Brothers, Big Sisters.
Past Co-chair, Houston Food Bank Young Professionals board.
Past Vice Chair, Architecture for Humanity, Houston chapter.
OFF THE CLOCK
Loves reading sci-fi and post-apocalyptic books. 
Perfect weekend: swimming, grilling bratwurst, drinking local Houston craft beer, and "enjoying quality family time with my beautiful wife and kids."
SECRET LIFE
Is 1/16 Choctaw Indian. "My mother researched our family tree, got us our blood cards, and we're proud to pass on the traditions of the Choctaw Nation."
ANDREW GEIER
Executive Vice President
Layton Construction
Phoenix, Ariz.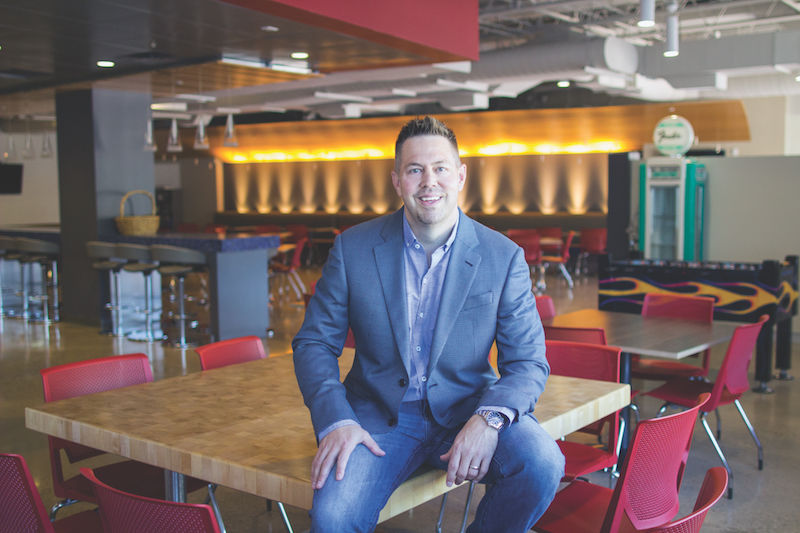 Age: 39
BS, Social Sciences Kansas State University
ACCOMPLISHMENTS
Hired by Layton in 2004 as Business Development Manager for the firm's startup interior design division; rose to current position by 29. 
Under his leadership, the firm grew to be ranked the ninth-largest commercial contractor in Phoenix, with $130 million in annual revenue, and has been named General Contractor of the Year four times.
EXTRACURRICULAR
Member, Community Building Consortium of the Greater Phoenix Economic Council.
Member, NAIOP Arizona.
Past Board Member, Maricopa Community Colleges Foundation.
Participates in the Valley of the Sun Walk for Ovarian Cancer (his mother died of the disease).
OFF THE CLOCK
Loves quality time with his wife, Briggs, and boys, Tag (4) and Tate (2).
Works out every morning and hits the links as often as he can. "I can't wait to teach my boys golf and play with them."
SECRET LIFE
Attended college for seven years; was a sixth-year sophomore at one point. "I had such a great time at Kansas State. I wasn't in a hurry to get out of there."
ARA MASSEY
Senior Associate, Sustainability Director, Staffing Manager
Hord Coplan Macht, Denver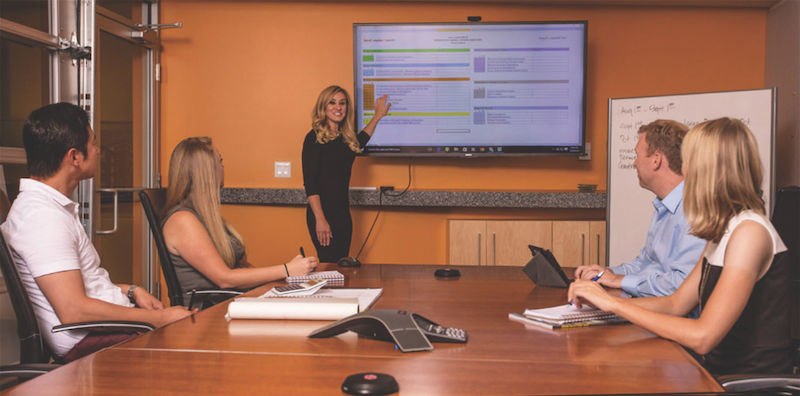 Age: 37
BS, Construction Management
Colorado State University
ACCOMPLISHMENTS
Hired by SLATERPAULL (now Hord Coplan Macht) as Sustainable Design Manager in 2012; promoted three times in less than four years at firm.
Works with Project Managers and Principals to optimize sustainable design and occupant wellness strategies on all project types. 
Manages architectural staffing for the Denver office.  
Currently working at her alma mater on the Colorado State University Chemistry and Biology buildings.
EXTRACURRICULAR
Founding Member, Vice President, Colorado State University Women in Construction Club.
Founding Member, Board Treasurer, Chair, Denver 2030 District. 
Subject Matter Expert, Green Building Certification Institute. 
Member, National Technical Committee, Collaborative for High Performance Schools (CHPS).
Energy Mentor, Center for ReSource Conservation ReNew Our Schools Energy Competition. 
Leads firm's annual Green Challenge to reduce staffs' environmental impact.
Job Captain, Green Apple Day of Service. 
OFF THE CLOCK
Snowboarding in the Rockies, paddle boarding in rapids, and boating any chance she gets. 
Loves to read anything she can get her hands on, especially research papers, Psychology Today, and trashy vampire novels.
SECRET LIFE
"I am freakishly good at rock-paper-scissors."
AMY J. THOMPSON
Associate, Healthcare Business Development
Leo A Daly, Omaha, Neb.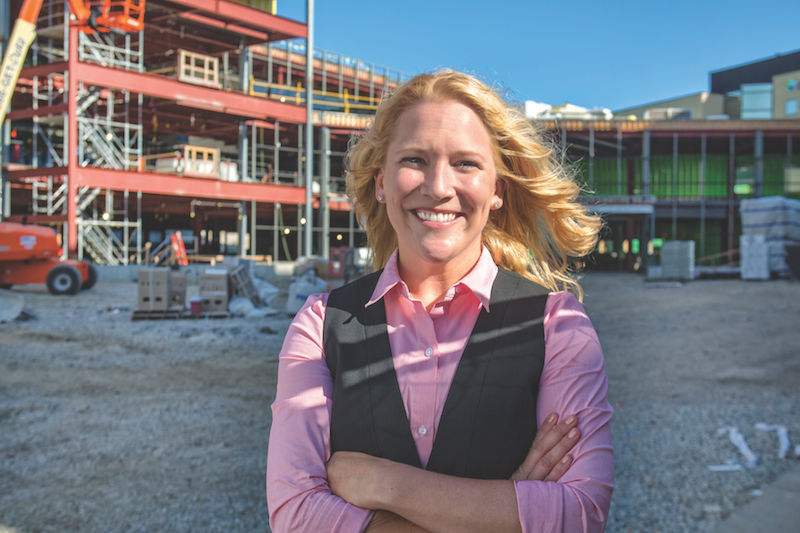 Age: 37
BS, Marketing Management, Bellevue University
ACCOMPLISHMENTS
AEC matchmaker with 11 years' experience connecting clients, designers, and contractors. 
Previously, Associate at DLR Group; repositioned its national sports practice into a recognized leader in college baseball stadiums.  
Grew Leo A Daly's portfolio to 40% private sector; efforts led to 49 private, not-for-profit projects in regional healthcare work, worth $13.6 million in fees, during the last two years. 
Serves as Healthcare Deputy for firm's national architecture and engineering team.
Received Omaha office's 2014 Director's Award for being instrumental in the awarding of several Nebraska hospital projects, including Methodist Health System, Children's Hospital & Medical Center, Nebraska Medical Center, and Sidney Regional Medical Center. 
EXTRACURRICULAR
Board of Directors, Nebraska Society of Healthcare Engineers. 
Founder, President, Omaha Business Development Friday Afternoon Club, a formal network of AEC professionals and clients. 
Chairperson, CASA Sarpy design competition/fundraiser for a family visitation center in Bellevue, Neb.
OFF THE CLOCK
Single mother to Lincoln (7). 
Licensed foster parent. 
Nebraska Cornhuskers fanatic ("Go Big Red!").
Loves travel, workouts, animal rescue, Old English Sheepdogs, thrift shopping, home improvement, golf.
SECRET LIFE
Graduated high school in three years and started college at 16.  
Deathly afraid of heights.
H. MILLER CALDWELL 
EDAC, LEED AP
Partner, Caldwell Associates Architects, Pensacola, Fla.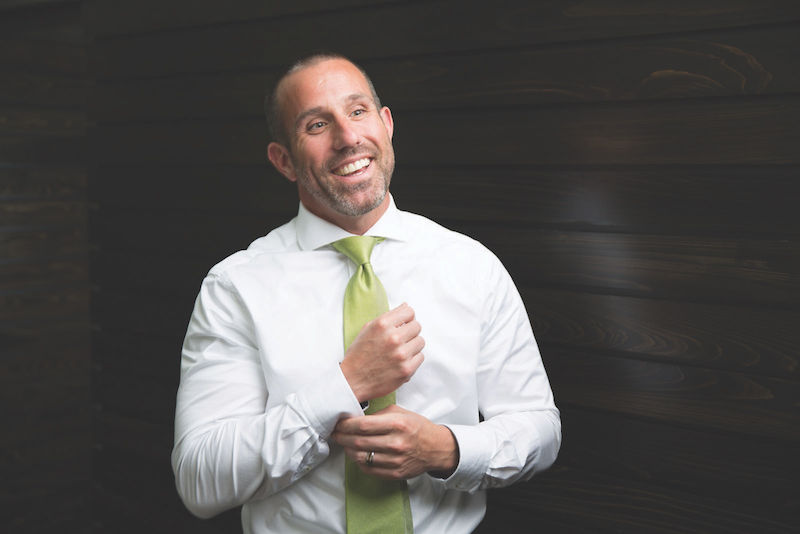 Age: 37
BArch, Building Science Auburn University
ACCOMPLISHMENTS
Joined Caldwell Associates, his father's firm, in 2006.
Led multiple teams on complex projects: University of West Florida College of Science and Engineering, Sacred Heart Pensacola Cancer Center, Baptist Hospital electrical infrastructure upgrade, and Sacred Heart Bi-Plane/Hybrid OR expansion. 
Spearheaded growth efforts financially and geographically, adding BIM for O+M and automotive retail design service lines. 
Secured 10% annual growth and 35% projected 2016 revenue increase over 2015, with a 27% bottom line margin.
Transitioned the firm into a modern workplace centered on performance-driven metrics specific to the industry.
EXTRACURRICULAR
Board Member, NAIOP.
Created and chaired Governmental Affairs Committee of the Pensacola Young Professionals. 
Graduate, Leadership Pensacola program. 
Faculty, Studer Community Institute. 
OFF THE CLOCK
Enjoys being on the water with his wife, two sons (11 and 9), and two daughters (10 and 8). 
Passionate about health and food.  
SECRET LIFE
"I have a deep love of bees and butterflies." 
ROBERT IOANNA 
PE, LEED AP
Senior Principal
Syska Hennessy Group, New York, N.Y.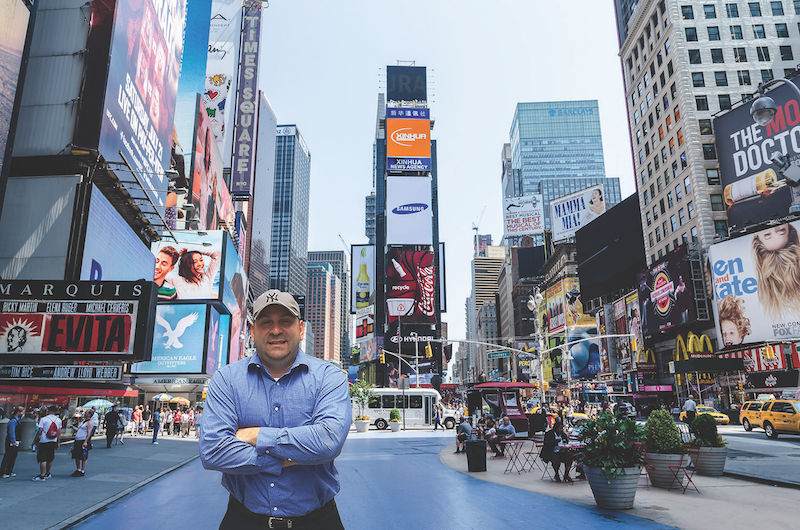 Age: 38
BS, Mechanical Engineering, Binghamton University, Binghamton, N.Y.
ACCOMPLISHMENTS
Promoted 10 times during his 16 years at the firm.
Doubled profitability and tripled size of the firm's New York Critical Facilities Division.
Currently manages Syska's New York headquarters, its largest and longest-tenured office location.
Milestone projects: East Coast's largest data center (confidential client); restoration of the iconic Verizon Telecommunications Building, damaged after 9/11 (received 2004 ACEC Platinum Engineering Excellence Award); LEED Platinum, 2 million-sf headquarters renovation for confidential financial company; AIG data center project (2015 Uptime Institute Brill Award).
EXTRACURRICULAR
Past New York Team Leader, ACE Mentor Program of America.
Member, 7x24, local metro chapter; ASHRAE; AIA NY Heritage Ball Dinner Committee; NY ACEC Emerging Leader Committee. 
Raises money annually for the Nassau/Suffolk Chapter of the Autism Society of America.
OFF THE CLOCK
Husband and father of a son (3) and baby girl.
Fishing enthusiast. 
Enjoys playing guitar and writing folk songs; has had no formal training.
SECRET LIFE
During a recent fishing trip, he became the first person in 30 years to spot and film a humpback whale in the Long Island Sound (he made the local news!).
PETER ISAAC
Regional Vice President
Brailsford & Dunlavey, Austin, Texas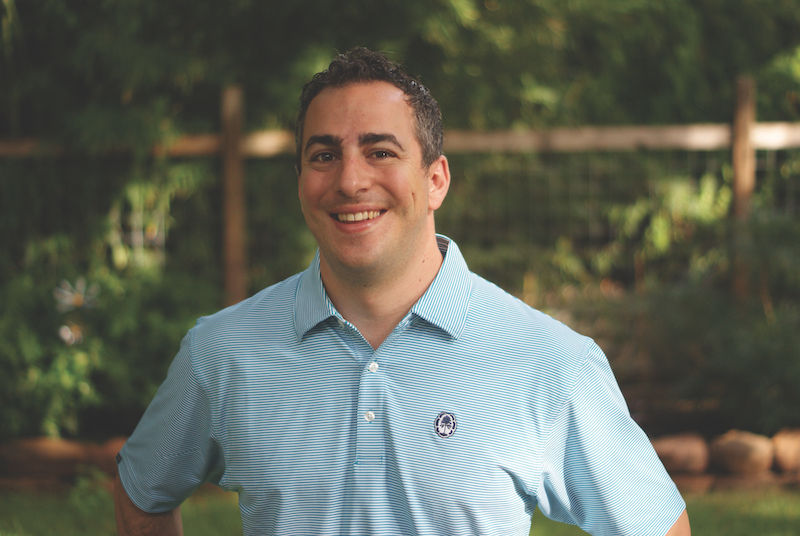 Age: 33
BS, Business Administration, University of North Carolina at Chapel Hill
ACCOMPLISHMENTS
Launched and manages Austin office after supporting growth in Chicago and Charlotte offices.
Co-chair of firm's public-private partnership (P3) practice group, which has led to more than $2.5 billion in P3
development.
Served as development advisor and program manager on 100+ projects with 70+ colleges and universities across the country.   
Regular speaker and panelist at national P3 industry conferences and events.
Current P3 projects: $450 million mixed-use development at Louisiana State University, $150 million mixed–use project at Houston Baptist University, and $50 million student housing development at Texas Woman's University.
EXTRACURRICULAR
Formed the Isaac Family Institute of Charity with his three brothers.
Raised more than $40,000 to support education causes.
Co-founder, White Threads, Fly Treads annual charity event, Chicago.
Ran the Chicago Marathon in support of Rock 4 Reading and Horizons 4 Youth.
Lecturer for college and university student real estate
associations.
OFF THE CLOCK
Enjoys quality time with his wife, Georgia, and daughters, Ava (2) and Dolly (11 months).
Serial hobbyist: brewing beer, marathon running, photography, and now woodworking.
SECRET LIFE
Trained magician and a graduate of Magic University with charity Open Heart Magic.
AMY KALAR 
AIA, LEED AP BD+C, EDAC
Senior Healthcare Planner
RSP Architects, Minneapolis, Minn.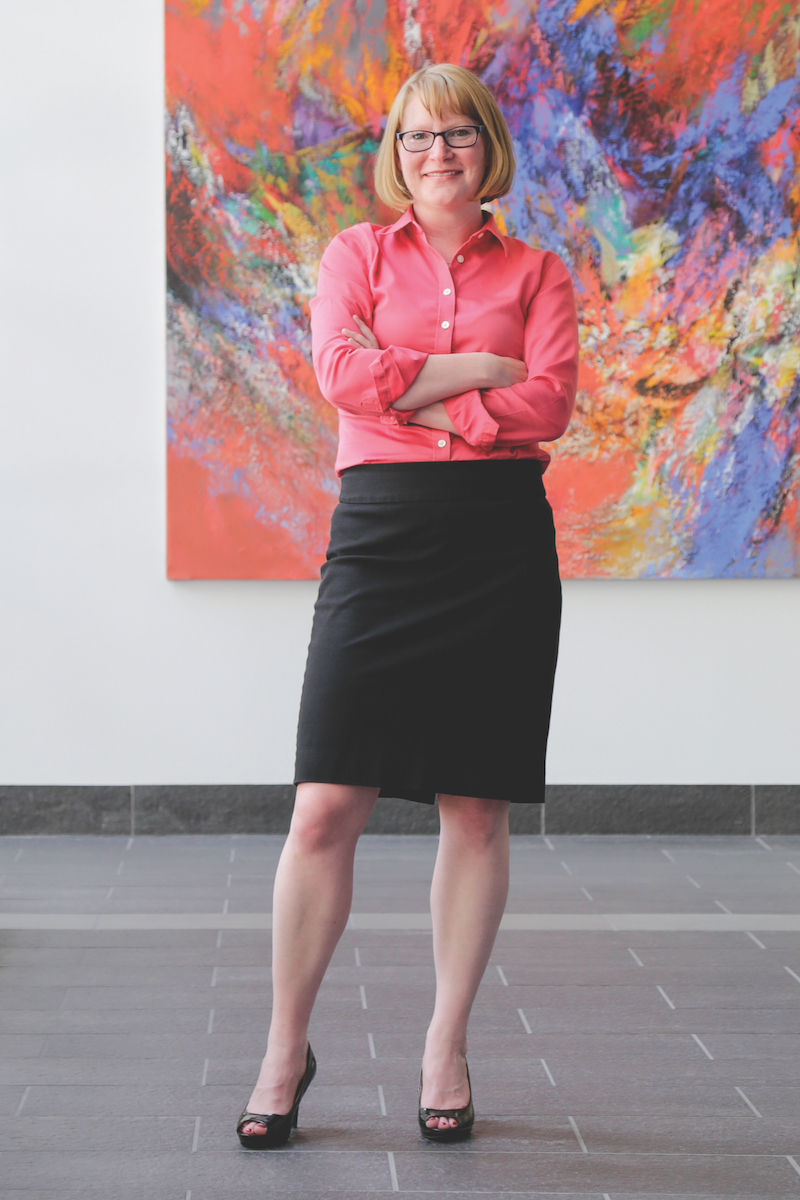 Age: 38
BArch, MArch, Montana State University
ACCOMPLISHMENTS
Medical planner and project architect on several major projects: Butler (Pa.) Health System's Butler Memorial Hospital; Hazelden Betty Ford Foundation treatment centers in Center City and St. Paul, Minn.; Allina Health Owatonna Replacement Hospital, Owatonna, Minn.  
Project researcher for Healtheast Care Systems' Clinic Layout Research Study; presented results at Healthcare Facilities Symposium, 2015. 
Awards: AIA National Young Architects Award (2016), Minneapolis/St. Paul Business Journal 40 Under 40 (2016), AIA Minnesota Young Architects Award (2015).
EXTRACURRICULAR
Founder and Director, Women in Architecture + Design–Twin Cities. 
Founder and Blogger,
ArchiMom.com.
Co-founder, AIA Minnesota Women in Architecture Committee.
Regional Representative, AIA Academy of Architecture for Health. 
OFF THE CLOCK
Busy and proud mom of a boy (7) and girl (5). 
Enjoys reading, running, and keeping busy with her kids. 
Recently ran a half marathon in Iceland.
SECRET LIFE
Worked as a Boy Scout camp counselor in high school and college. 
JANE KEPROS
Lab Planner
TRIA, Boston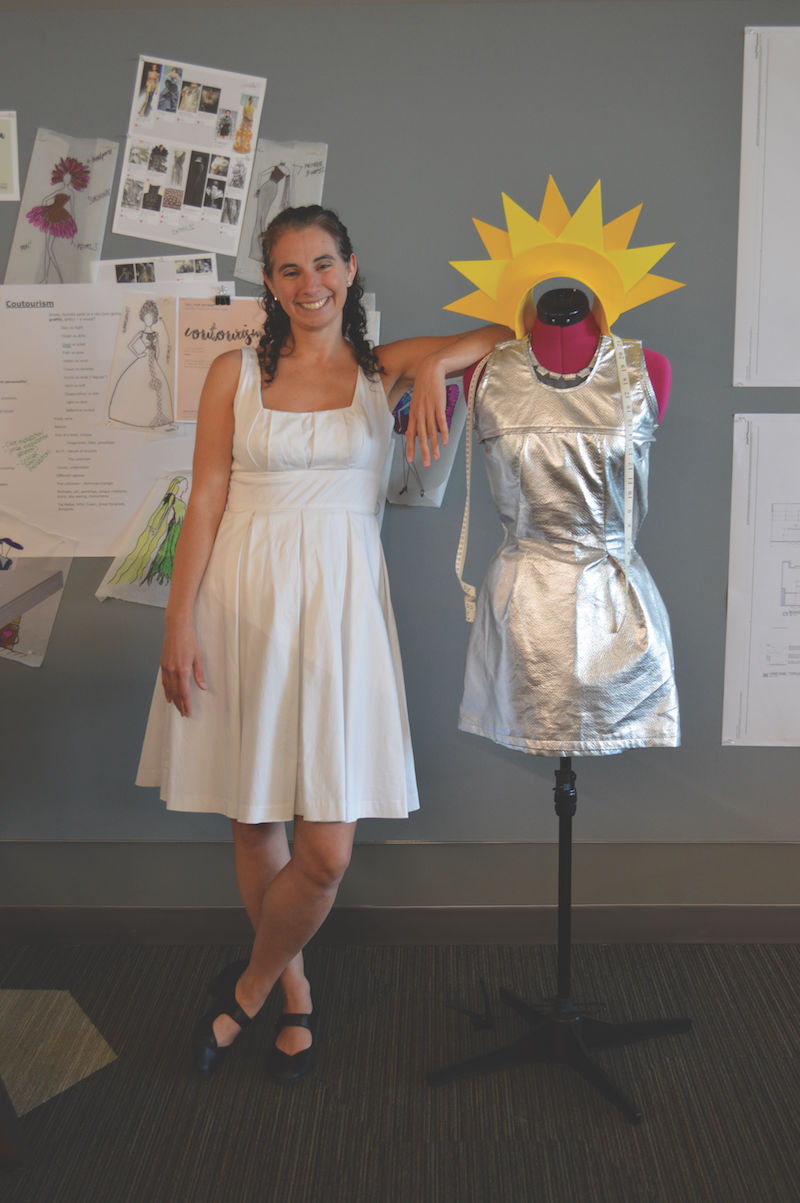 Age: 36
BS, Biomedical Engineering, Boston University
ACCOMPLISHMENTS
Transitioned to architecture field in 2011 after serving multiple roles—biomedical engineer, molecular & cell biologist, and project coordinator—at Synta Pharmaceuticals.
Within eight months of changing fields, completed three large projects for first pharmaceutical client: 60,000-sf lab/office relocation, 40,000-sf backfill project, 200,000-sf programming for future headquarters.
Based on her reputation and quality of work, has been requested by name to perform lab programming for dozens of Cambridge's scientists and pharmaceutical firms.
Achieved LEED Green Associate certification on her first attempt, with less than 1.5 years AEC industry experience and never having worked on a LEED building project.
EXTRACURRICULAR
Member, Women in Bio, Greater Boston Chapter; International Society of Pharmaceutical Engineers, Greater Boston Chapter.
Volunteer, Big Sister Association of Greater Boston; named Big Sister of the Year in 2007.
Raised more than $100,000 for various charities and events, including $73,000 for Fenway Fantasy Day.
Former player, Massachusetts Biotechnology Softball League.
OFF THE CLOCK
Enjoys theater, concerts, beer/food tastings, hiking, camping.
Has a motorcycle license, but no motorcycle. 
Is learning to skateboard, longboard, and play the ukulele.
Loves watching Formula One racing, the Green Bay Packers, and Red Sox games.
SECRET LIFE
"I frequently hula hoop in my living room while watching TV."
Barry K. Krieger 
PE, MLE, Principal 
JQ Engineering, Dallas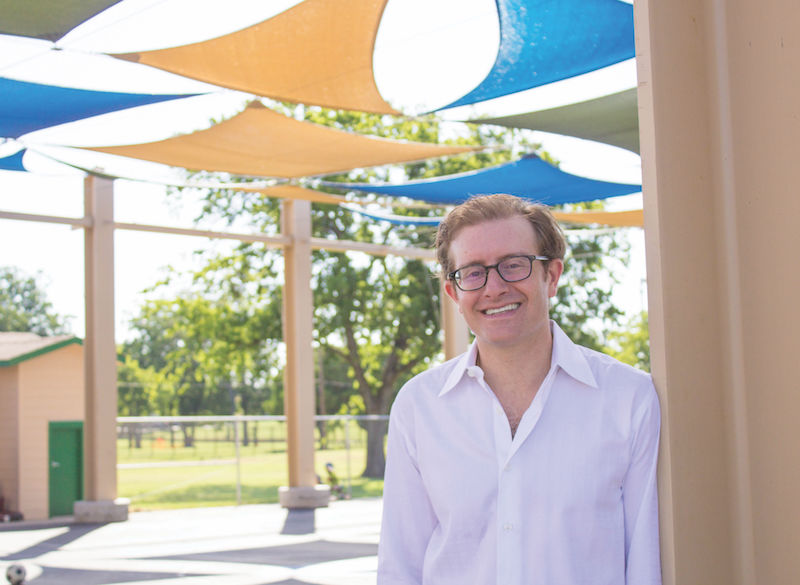 Age: 37
BS, Civil Engineering, Northeastern University 
ACCOMPLISHMENTS
Manages 40+ projects with total construction costs of $600+ million and annual billings of $2 million. 
Leader in developing firm's federal market presence—receiving five contracts for design services for the U.S. Army Corp of Engineers and Naval Facilities Engineering Command—and in developing firm's design-build client base in the industrial/manufacturing markets.
Hired away from JQ to work on $1 billion Dallas Cowboys Stadium; returned to his JQ roots in 2009. 
Significant projects: $27.5 million Student Services Building at the University of Texas at Dallas, JQ's first LEED Platinum project, and the 160,000-sf Cummins South Plains Maintenance Building in Dallas, built through a design-build partnership.
EXTRACURRICULAR
Led Leadership Dallas, Dallas Regional Chamber's leadership program, in completing the largest project in its 40 years, at the Vogel Alcove. 
Assisted restart of Anti-Defamation League Young Leadership program, Dallas. 
Board Member, Mesorah High School for Girls. 
Coordinated construction of the Intown Chabad's Sukkah, a temporary structure to commemorate the Jewish holiday of Succoth. 
OFF THE CLOCK
Enjoys hanging out with his wife, Louise, and daughters Sophia Marcelle (3) and Talia Shirley (8 months). 
Hobbies: yoga, reading, scuba diving, kite flying.
SECRET LIFE
Is always planning his next sustainable home improvement project. The latest: a wood swing set surrounded by wood chips for safety and to promote drainage.
EVELYN LEE 
AIA, MBA, MPA 
Account Executive, Strategy Lead
MKThink, San Francisco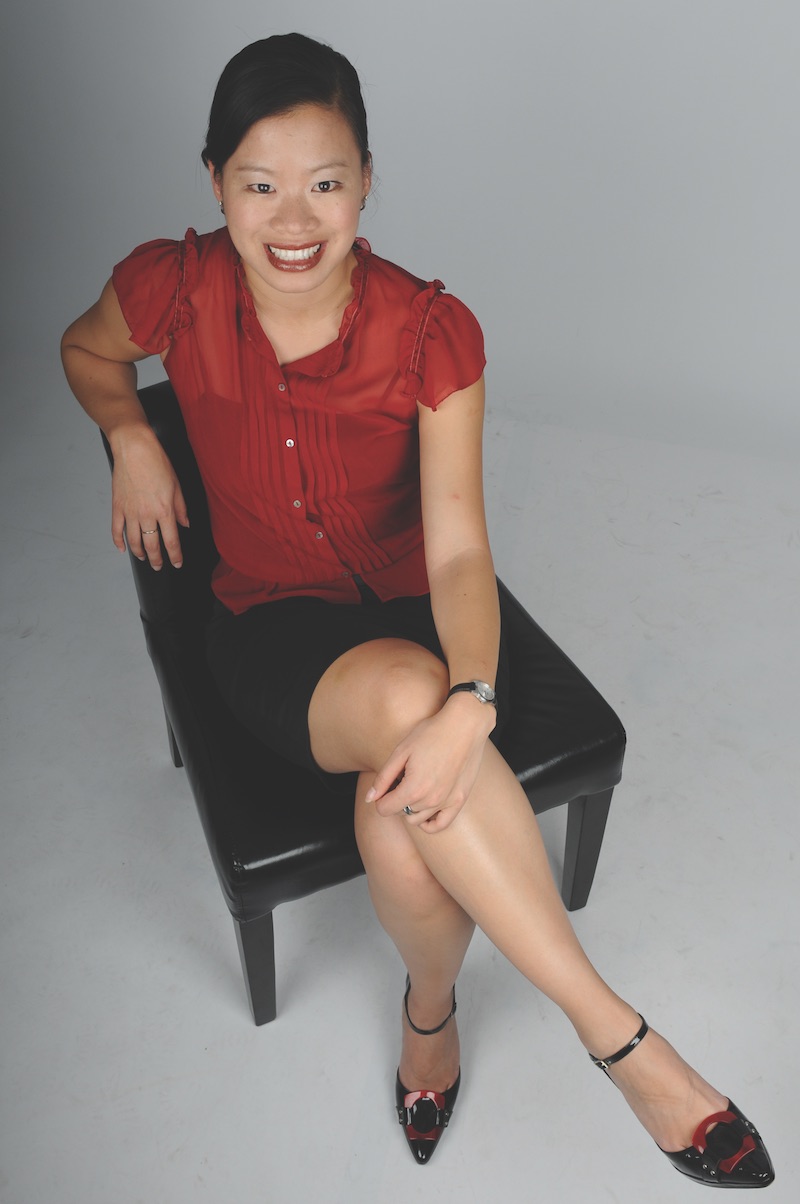 Age: 37
BArch, Drury University
MArch, Southern California Institute of Architecture
MBA, MPA, Presidio Graduate School
ACCOMPLISHMENTS
Leader of Strategic Services at MKThink; previously an architect at Dougherty + Dougherty. 
Developed partnerships with other architecture firms, resulting in $500,000 in additional revenue in 2015.
Expanded firm's services into municipal strategy, resulting in 20% growth in the firm's strategies practice. 
Significant project: UC Hastings, Long Range Campus Plan; worked with the college to gain a state appropriation in 2015 of more than $40 million for a new academic building. 
Awards: AIA National Young Architect Award, 2014; AIA National Associates Award, 2005.
EXTRACURRICULAR
Chair, AIA National Associates Committee; led national effort to reform the path to licensure.
Youngest Regional Director to serve on the AIA National Strategic Council. 
Vice Chair, AIA National Young Architects Forum Advisory Committee; will be 2017 YAF Chair. 
Led pro bono design effort to transform an Ontario, Calif., strip mall into a child development center for Easter Seals Disability Services.
Coach, American Youth Soccer Organization.
OFF THE CLOCK
Enjoys spending time with son, Ayden (1), playing soccer, gardening, cooking.
SECRET LIFE
Her mom taught her computer coding when she was in elementary school. She wrote her first program in Perl and created her first website in HTML when she was 10. "I can still write a mean script!"
Ian S. McFarlane 
PE, SE,
Senior Associate
Magnusson Klemencic Associates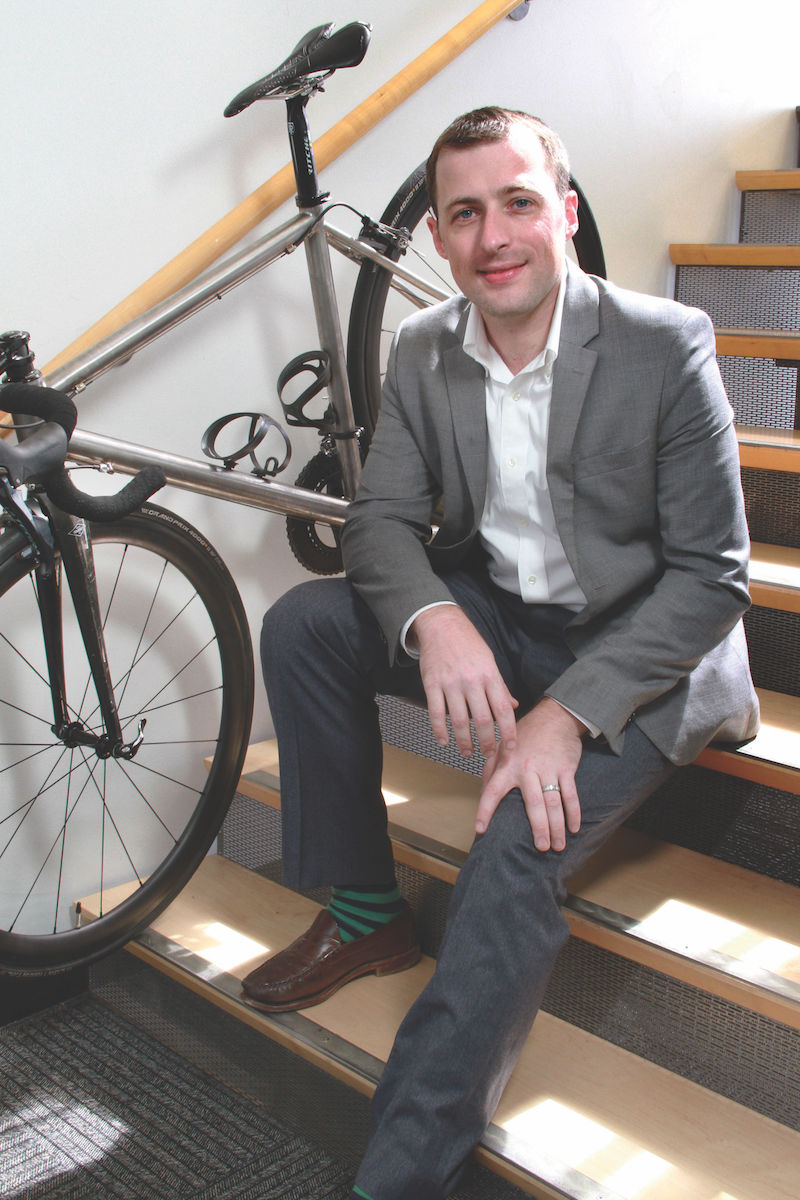 Age: 32
BS, Civil Engineering, Rensselaer Polytechnic Institute
MS, Civil Engineering, University of Washington
ACCOMPLISHMENTS
Promoted to current role within nine years of joining the firm; the youngest of only 13 engineers that hold that title. 
Leads teams of up to 10 engineers and BIM specialists for complex projects, focusing on high-rise residential structures in regions of high seismicity. 
Representative projects: One South Market, 22-story residential tower, San Jose, Calif.; The Creamery, 1.3 million-sf development, San Francisco. 
Selected to lead MKA's Foundations and Concrete Technical Specialists Groups. 
Mentors MKA engineers on latest technologies and issues related to foundations and concrete. 
Developed and teaches two classes—"Foundations" and "Slabs"—for firm's continuing education program.
EXTRACURRICULARS
Voting Member, American Concrete Institute's 318-F Building Code Requirements Subcommittee on Foundations and ACI 336 Footings, Mats and Drilled Piers. 
Lead role in the advancement of "Performance-Based Seismic Design," a methodology pioneered by MKA for high-rise buildings in seismic locations. 
OFF THE CLOCK
Just completed a four-year restoration of his 100-year-old Craftsman bungalow. 
Award-winning beer brewer; recently took second place in major Seattle competition.
Avid cyclist who bikes to work, rain or shine.
SECRET LIFE
Plays the bagpipes, "but not very well."
His ancestors in Scotland were known for smuggling cattle at night to a cold, wet, windy hilltop. "They were successful because no one else wanted to make the hike to get their cattle back! I think this is where I get my dedication to hard work."
YU-NGOK LO 
AIA, NOMA, CDT, LEED AP, NCARB 
Partner, Director of Interior Design, NDO Design
Owner, Founder, YNL Architects, Los Angeles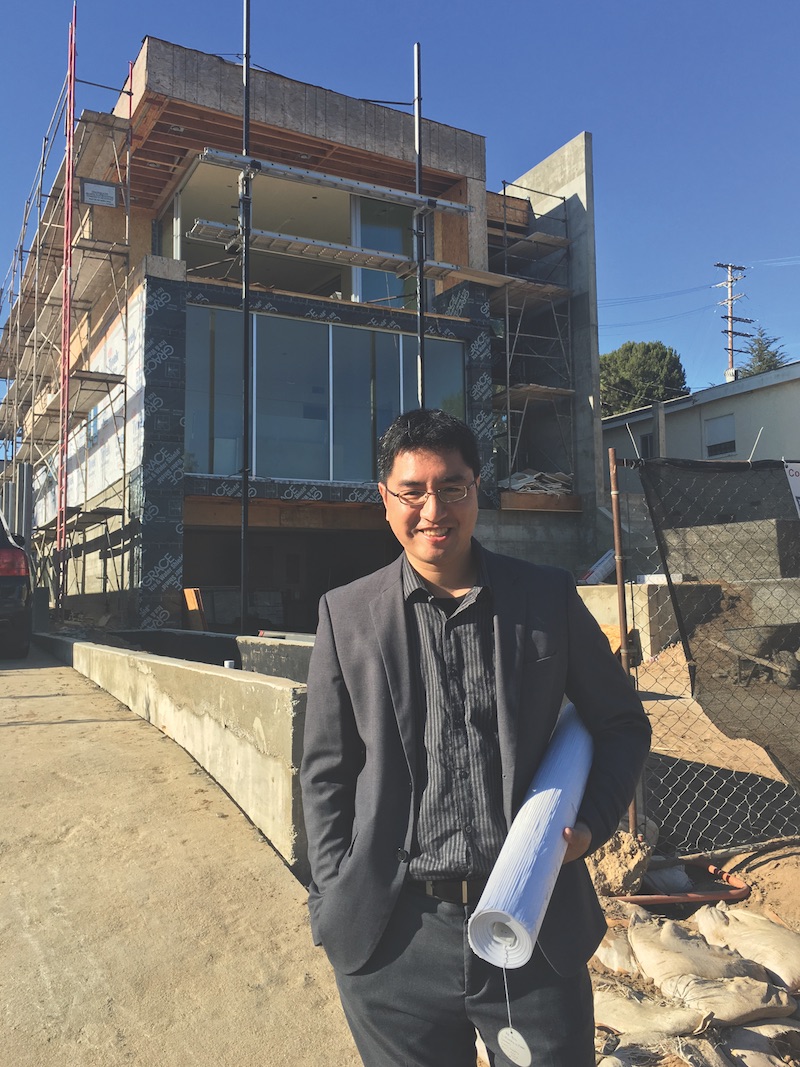 Age: 35
BArch, Iowa State University
AS, Architectural Technology College of the Desert
ACCOMPLISHMENTS
Winner, AIA Orange County Inspire Award, Gold Nugget Grand Award, and various AIA chapter design awards. 
Previously, youngest architect at Clive Wilkinson Architects; led bidding and construction administration phases of the $59 million Academy of Entertainment Technology project at Santa Monica College. 
Currently contracted as full-time PM by Santa Monica College to manage the $30 million Health and Physical Education facility.
Winner, 2016 AIA National Young Architects Award, 2015 AIA California Council Young Architects Award.
Significant project: Port of Long Beach Pier G Administration and Operations Building, which included POLB's first LEED Gold project.
EXTRACURRICULAR
National Director, American Institute of Building Design (AIBD).
Founder, President of newly formed AIBD Los Angeles chapter. 
Member, Co-chair, Volunteer Staffing and Coordination Committee, 2016 USGBC Greenbuild Conference. 
Co-founder, President, Center of American Architects for Chinese Nationals. 
Editor-in-Chief, AIBD Magazine and NOMA Magazine. 
OFF THE CLOCK
Daughter Natalie (5) and son Ryan (20 months) are "lots of trouble, but are the most precious in my life."
Fave hobby: gaming. "I used to spend hours playing online games after work, sometimes skipping dinner. But that was before kids."
SECRET LIFE
Table tennis champion in high school; competed regionally representing his school in Macau. 
His great-granduncle came to San Francisco in the mid-1800s during the California Gold Rush to build the Central Pacific Railroad. 
MELONI MCDANIEL
AIA
CEO, TEXO – The Construction Association Dallas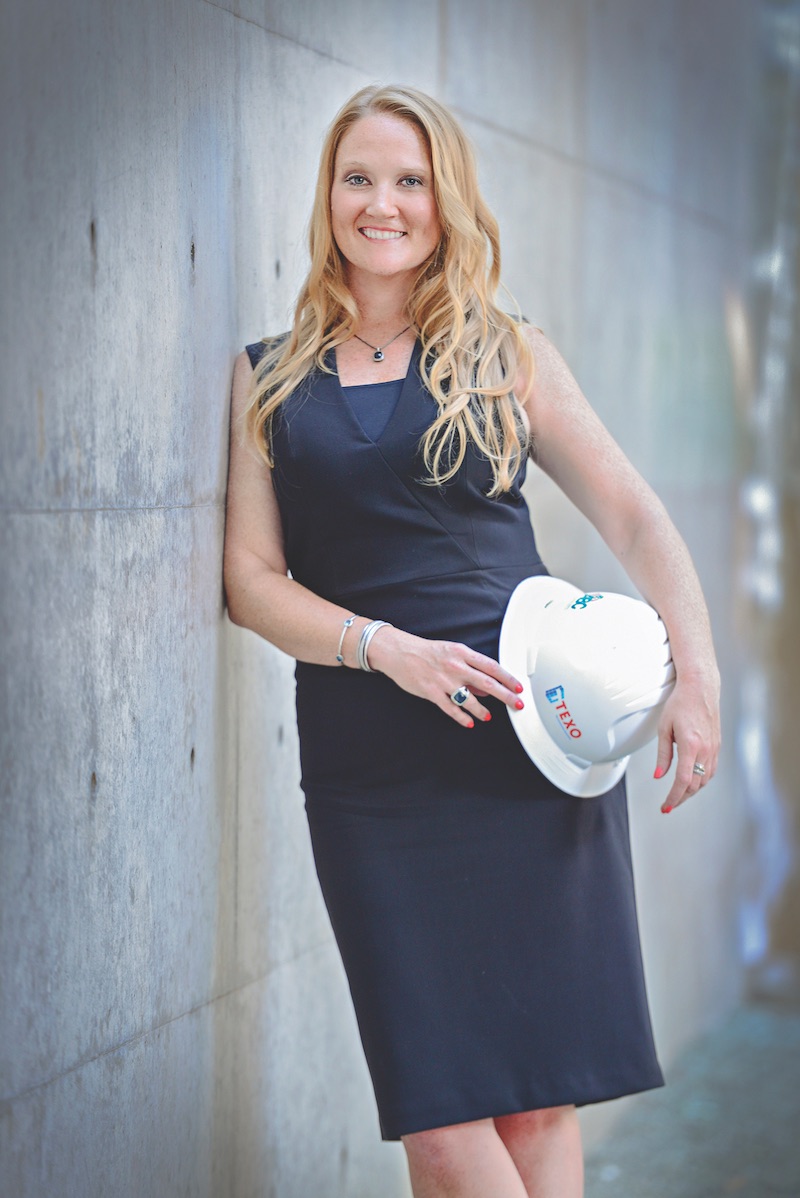 Age: 35
BArch, University of Oklahoma
ACCOMPLISHMENTS
Named CEO of TEXO, the largest chapter of the AGC/ABC in Texas, at 34. 
Previously with Beck Group; promoted four times, ultimately to a newly created federal business development position.
Instrumental in obtaining construction contracts for 25+ projects, representing $325 million in revenue. 
Doubled association's revenue from the professional development program in 15 months.
Quadrupled participation in TEXO's Young Construction Program, to 165 members.
Won AIA Dallas' Presidential Citation, 2015.
EXTRACURRICULAR
Board of Directors, Society of American Military Engineers.
Mentor, Young Women's Leadership Academy, a STEM school in Fort Worth.
Participant, Wounded Warrior Race, a 10K to raise money for veterans. 
Board Member, MacArthur High School ISD ACE Program.
Volunteer, North Texas Food Bank. 
OFF THE CLOCK
Avid runner who completed the Nike Women's San Francisco Marathon in 2013. "It's my life therapy!"
Enjoys reading, kickboxing, college football (Go Sooners!), shopping.
SECRET LIFE
Dreamed of becoming a racecar driver as a kid. "I still have the lead foot."
Closet '80s hair band fanatic, especially Def Leppard, Bon Jovi, Poison, Van Halen, Motley Crue.
JASON MCCARGO 
LEED AP
Vice President
Environmental Systems Design, Chicago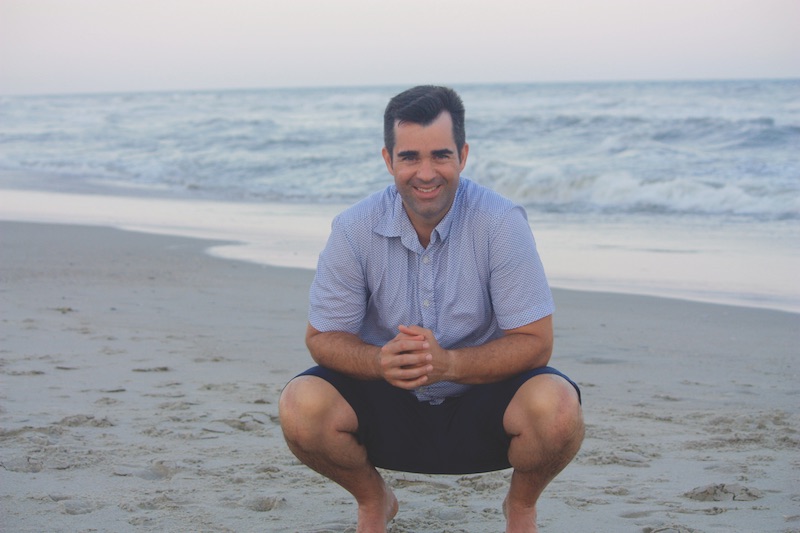 Age: 38
BS, Industrial Design, Appalachian State University
Post-Baccalaureate Studies, North Carolina A&T State University
ACCOMPLISHMENTS
Joined ESD as Project Electrical Engineer in 2006; promoted to VP within eight years. 
Studio Manager for firm's workplace solutions group; repeat clients include Google and KPMG. 
Manages $2.1 million in revenue; maintains 16% profitability. 
Milestone project: 600,000-sf Motorola Mobility Global Corporate Headquarters,
Chicago, winner of several awards, including CoreNet Chicago's 2014 Project of the Year.
EXTRACURRICULAR
Board Member, Performer, Volunteer, Theater of Western Springs.
Participant, Aeron Chair Hockey Tournament, annual fundraiser for Special Olympics. Volunteer, Autism Speaks Walk, Epilepsy Foundation of Greater Chicago, St. John of the Cross.
Coach, Western Springs Little League. 
OFF THE CLOCK
Quality time with his wife, Stacy, twin boys (Will and Evan, 7), and daughter (Amelia, 5). 
Plays the bass guitar and enjoys weight training, cardio exercise, golf, softball, and fishing. 
Binge watches Netflix with his wife: "Friday Night Lights" "House of Cards" "Stranger Things."
SECRET LIFE
At two years old, suffered a cracked skull and concussion when hit in the head by a foul baseball. "This did not deter me from baseball, as I played competitively until I was 20 and even won the state championship in 1996."
Can form his tongue in the shape of a clam. "I know, it's gross.
JACKIE MUSTAKAS 
LEED AP BD+C, GGP
Sustainability Manager
Robins & Morton, Orlando, Fla.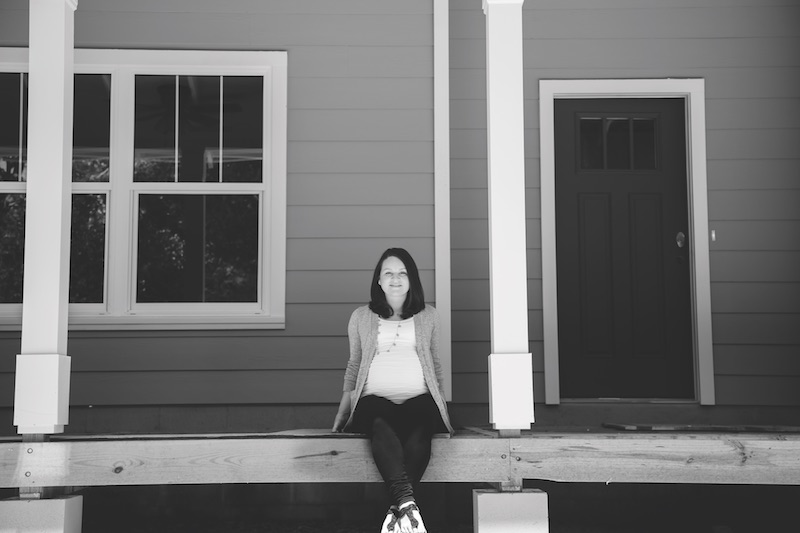 Age: 31
BS, MS, Building Construction, University of Florida
ACCOMPLISHMENTS
Named firm's first Corporate Sustainability Coordinator in 2011; promoted to current role four years later. 
Coordinated two healthcare projects—one in Maine, the other in Massachusetts—that ultimately became the first to earn LEED for Healthcare Gold certification in their state. 
Decreased Robins & Morton's own power and water usage by 15% and 23%, respectively. 
Helped grow the firm's revenue from LEED and Green Globes projects; certified projects now represent 30% of total annual revenue, up from 10%. 
Published a contractor's guide for managing construction waste while pursuing her Master's degree.
EXTRACURRICULAR
Member, USGBC Central Florida, ABC National Green Building Committee. 
Teaches GBCI-approved training courses to educate Robins & Morton employees, associates, and clients. 
Commits the firm to a variety of environmental organizations: American Forests, Birmingham Southern College's Southern Environmental Center, USGBC Alabama.
OFF THE CLOCK
Recently gave birth to a girl, Stevie. 
Assists coaching older daughter's (Emilie, 10) softball team. 
Currently building a green home in Winter Springs, Fla.
SECRET LIFE
Was a weightlifter in high school; at one point, was the strongest H.S. female lifter, pound for pound, in the state.
JEFFREY PASTVA 
AIA, NCARB, LEED AP BD+C
Project Architect, JDavis Architects, Philadelphia
AGE: 32
BArch, Syracuse University
ACCOMPLISHMENTS
Lead project architect for more than 1,000 affordable housing units.  
First hire at Haley Donovan, a startup architectural firm, at 25. 
Lead architect on 70-unit, 70,000-sf Pentecostal Square senior housing development in Chester, Pa., which won an AIA Philadelphia Honor Award. 
Navigated complex approval process for Royal Theater, Philadelphia, resulting in a 50-unit, 50,000-sf mixed-use anchor project for JDavis.
AIA College of Fellows grant winner.
EXTRACURRICULAR
Various leadership roles, Young Architects Forum (local, state, national).
Editor-in-Chief, Young Architects Forum's Connection magazine. 
Board Member, AIA Philadelphia, AIA Pennsylvania. 
Task Force Member, NCARB, 2015 Future Title Task Force. 
Co-chair, neighborhood association's Architectural Review Committee. 
Conducts resume and portfolio seminars at Drexel University and Temple University. 
OFF THE CLOCK
Hobbies: fantasy baseball, fitness and staying active, playing spades and euchre.  
Enjoys games that require concentration, "so I can forget whatever else is going on that moment." 
SECRET LIFE
Avoids wearing sandals. "My second toe is larger than my big toe." 
MITCHELL WEYANDT 
MBA, BSBA, LEED AP BD+C
Senior Project Manager, Healthcare Division
Hoar Construction, Birmingham, Ala.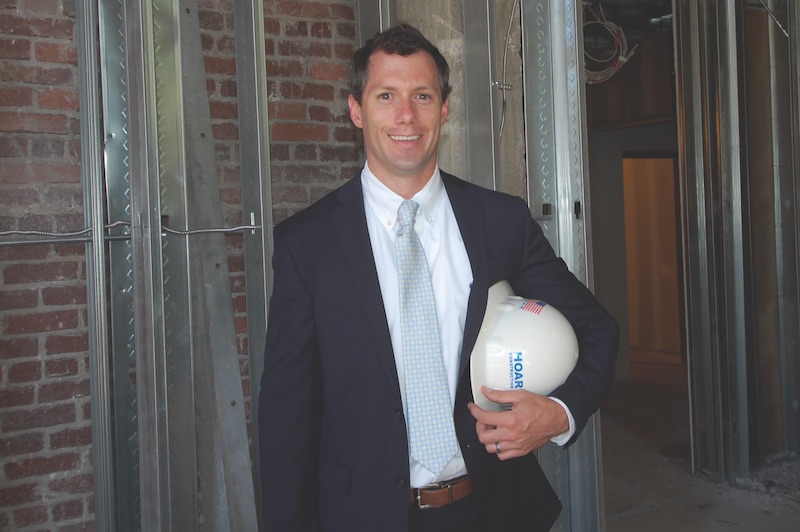 Age: 33
Bachelor, Business Administration and Finance, Auburn University
MBA, University of North Alabama
Division of Continuing Education, Harvard University
ACCOMPLISHMENTS
Promoted four times by Hoar Construction since 2007.
Led successful installation of 66,000 cubic yards of self-performed concrete that required 571,000 manhours and $60 million in work. 
Managed firm's first federal project, a $35 million VA hospital. 
Won firm's Project Manager of the Year Award in 2014. 
EXTRACURRICULARS
Member, Hoar Construction Leadership Council.
Team Captain, University of Alabama at Birmingham Leadership Class of 2015. 
Advisory Board, Future Leaders in Construction.
Advisory Board, Associated Builders and Contractors Young Professionals. 
Chair, St. Vincent's Foundation Junior Advisory Board.
OFF THE CLOCK
Currently training for his first Ironman event.
Enjoys bird hunting with his dog, Maggie, and any outdoor activity that gives him the opportunity to introduce his daughter (5) and son (2) to hunting and fishing. 
SECRET LIFE
Was on the juggling team in elementary school. "My kids are the only ones who appreciate my talent."
KATE RENNER 
AIA, EDAC, LSSGB, LEED AP BD+C
Associate, Architect, Medical Planner 
HKS, Washington, D.C.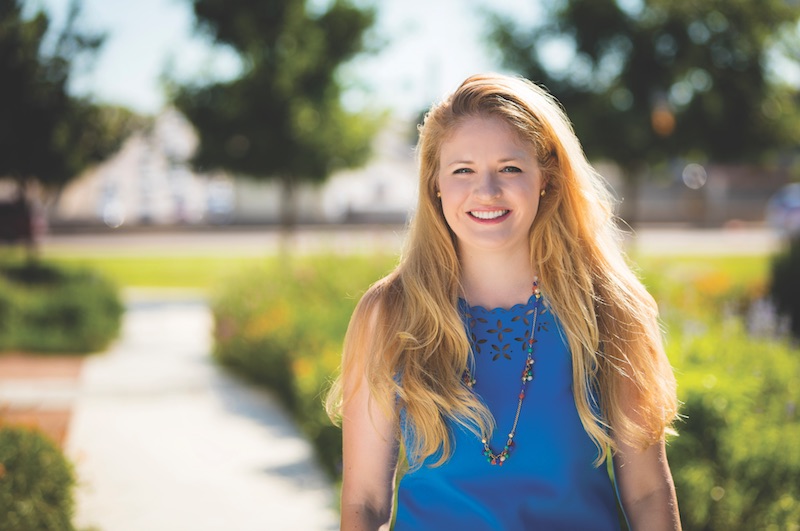 Age: 28
MArch, University of Kansas
Master of Arts
University of Kansas/University of Stuttgart
ACCOMPLISHMENTS
Specializes in healthcare focused on the fusion between health, wellness, and prevention.
Developed post-occupancy evaluation tool for reviewing functional performance of the built environment.
Has a leadership role developing and conducting Functional Performance Evaluations firm wide. 
Works with the Center for Advanced Design Research and Evaluation (CADRE), HKS's not-for-profit research group, to apply for and carry out various research grants and projects. 
Developed the HKS Idea Fellowship. 
Lean Six Sigma Certified Expert (Green Belt).
Significant project: MetroHealth Campus Renewal, Cleveland, a 10-year, one-million-sf master plan of acute care and outpatient facilities.
Recent awards: Christopher Kelley Leadership Development Program, Class of 2015-16; HKS Fire in the Belly Award, 2015; Malcolm Lewis Impact Award Legacy Project, 2015; USGBC Greenbuild Legacy Project, Urban Food Studio, 2015.
EXTRACURRICULAR
Mentor, D.C. Green Schools Challenge, designed to catalyze energy savings in schools. 
Mentor, Advisory Board Member, University of Kansas Health and Wellness Architecture program. 
Volunteer, AIA AAH Research Initiatives Committee, Capital Area Food Bank, USGBC National Capital Region chapter.  
Helped raise $300,000 for USGBC Greenbuild Host Ambassadors Committee and Legacy Project Design Team for the Capital Area Food Bank's Urban Food Studio project.
OFF THE CLOCK
International travel. Has visited 23 countries in four continents. Next stop: South America. 
Enjoys art, yoga, and golf ("I am not any good, but enjoy trying!").
SECRET LIFE
Has a Black Belt in Taekwondo. "I can break a board with my bare hands and feet."
Plays the piano, flute, and piccolo.
BENJAMIN R. WELLE 
PhD, PE, LEED AP BD+C, BEMP
Director of Energy Lab
Perkins+Will, Minneapolis
Age: 39
BS, Energy Engineering, Stanford University
MS, Civil and Environmental Engineering–Atmosphere/Energy, Stanford University
MS, Mechanical Engineering–Thermal Sciences, UC San Diego
PhD/Postdoc, Civil and Environmental Engineering–Design Construction Integration, Stanford University
ACCOMPLISHMENTS
Leader in performance-driven design analysis to meet sustainability objectives.
Leading expert in automated building thermal design and analysis workflows and design optimization.
Spearheaded multiple industry and academic projects at KEMA Laboratories, General Services Administration, Open Geospatial Consortium, and ASHRAE. 
Previously team leader, Mechanical System Product Design and Development at Aditazz, a start-up healthcare design firm. 
Has secured numerous grants for his research totaling more than $750,000.
EXTRACURRICULAR
Co-founder, Energy Crossroads Conference at Stanford University.
OFF THE CLOCK
Hobbies: paddle boarding, surfing, snowboarding, meditation, yoga.
Passion for scuba diving: "I've logged over 300 scuba dives in 10 countries and five
continents."
Member of a County Sheriff's Cliff and Dive Rescue Team in California for five years.
SECRET LIFE
Spent part of a summer in high school doing shark research at the Bimini Biological Field Station Foundation in the Bahamas.
Spanish is his first language.
SHERYL VAN ANNE
Construction Executive
Mortenson Construction, Chicago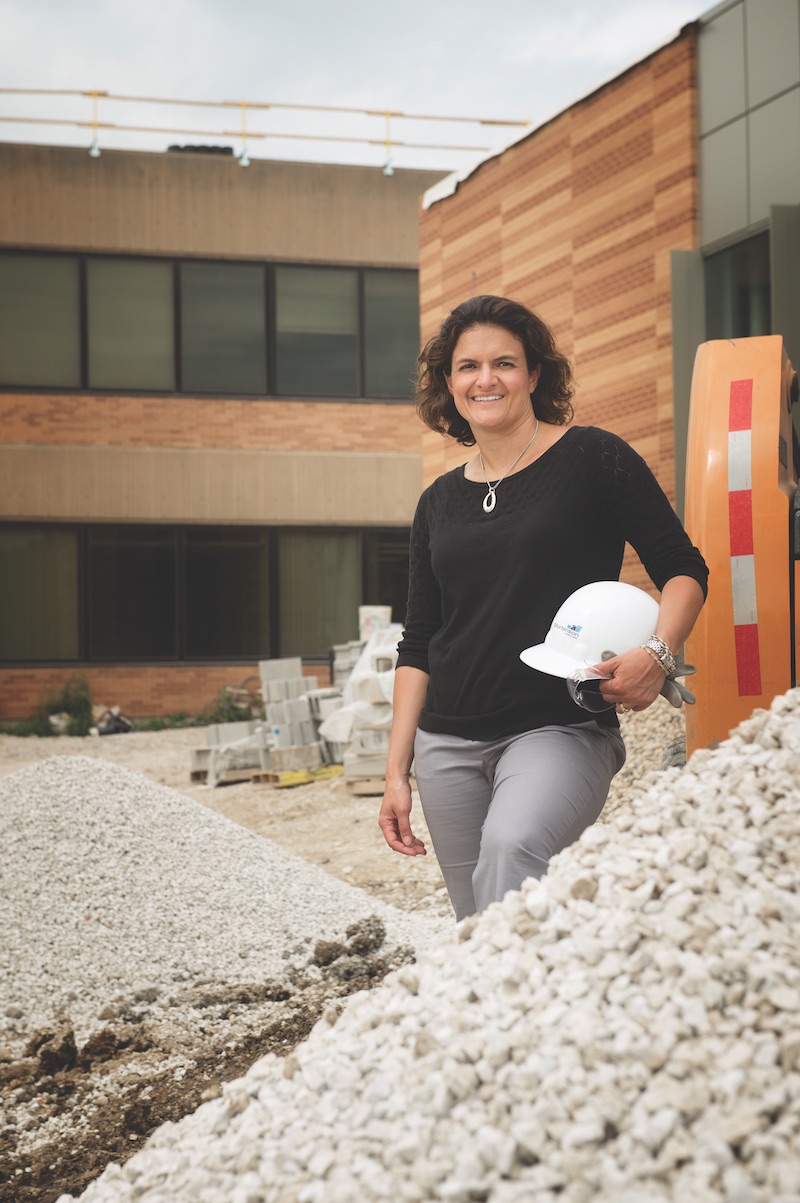 Age: 39
BS, Civil Engineering, University of Missouri-Rolla
ACCOMPLISHMENTS
Established Special Projects division at Mortenson; developed best delivery methods for smaller projects, such as tenant interior build-outs. 
Manages three to five large construction projects simultaneously; extensive experience with higher education work.
Significant projects: $86 million College of DuPage Berg Instructional Center and Student Resource Center; $50 million College of Lake County Building A & B Renovations; multiple renovations for School of the Art Institute of Chicago; $48 million University of Chicago Comer Children's Hospital; $30 million Elmhurst Memorial Center for Health.
Led a master building program for the College of DuPage.
Won multiple personal awards from customers and business partners: Exceptional People Pass-It-On Pinnacle Award (2012, 2009), Exceptional People Pinnacle Award (2010, 2009).
EXTRACURRICULAR
Organizes "an awesome block party" in her neighborhood each year.
OFF THE CLOCK
Quality time with husband, Dan, and daughters, Celia (9) and Cassie and Molly (7). 
Enjoys swimming, running, and "tough workouts": Chicago Marathon, multiple half marathons, and dozens of 5K races.
Loves podcasts while stuck in Chicago traffic. Faves: "This American Life" "Focus on the Family" "Serial" "Stuff You Should Know."
SECRET LIFE
Was Cinderella in her 5th grade musical. "I can still belt out all of the songs from memory."
ELIZABETH VALMONT 
PhD, Associate AIA, LEED AP
Senior Consultant
Arup, Los Angeles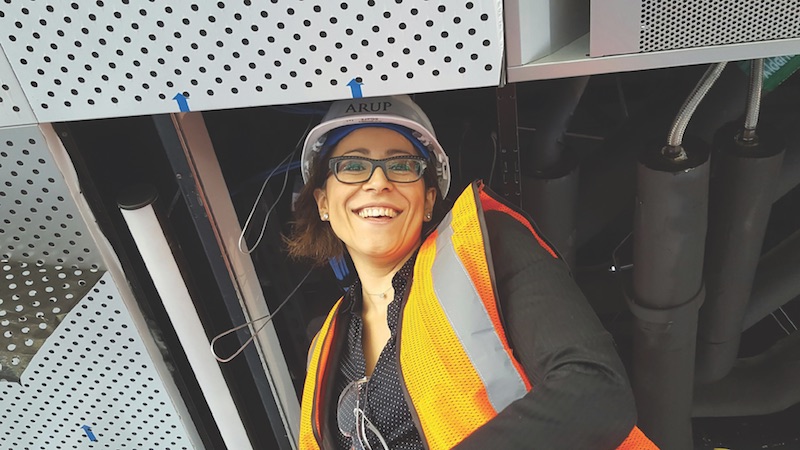 Age: 36
BArch, Master of Building Science
PhD in Architecture, University of Southern California
ACCOMPLISHMENTS
Expert in room acoustic design, exterior and interior sound containment, and building systems noise and vibration control. 
Has taught Architectural Acoustics at the USC School of Architecture for 10+ years. 
Completed her PhD in 2015, attending classes at night. 
Managed design and construction of various projects in the performing arts, education, healthcare, commercial, and civic sectors. 
Significant projects: Guggenheim Abu Dhabi Museum, Kaiser Permanente San Diego Central Hospital, LAX Central Utility Plant, Los Angeles Memorial Coliseum renovation.  
Her work on crowd noise at LA Memorial Coliseum won Arup wider projects with six disciplines and a $2.3 million fee. 
EXTRACURRICULAR
Committee Member, USC graduate thesis projects. 
Leads roundtable discussions with first-year USC MBS graduate students about career paths and building engineering practice. 
ACE Mentor.
Supports Arup's recruitment/outreach with the Society of Hispanic and Professional Engineers. 
Member, Arup Diversity and Inclusion Board.
OFF THE CLOCK
Practices mindfulness meditation, qigong, and yoga.
Latest obsession: rock climbing. "It challenges my focus and increases self-awareness outside the gym."
Attends an artistic event every time she travels, "from opera to world-class DJs."
SECRET LIFE
Lectors at Sunday morning mass at church. 
Was a classical pianist and fine art painter in her youth.
BREEZE GLAZER 
LEED AP
Sustainable Design Leader, Senior Associate
Perkins+Will, New York, N.Y.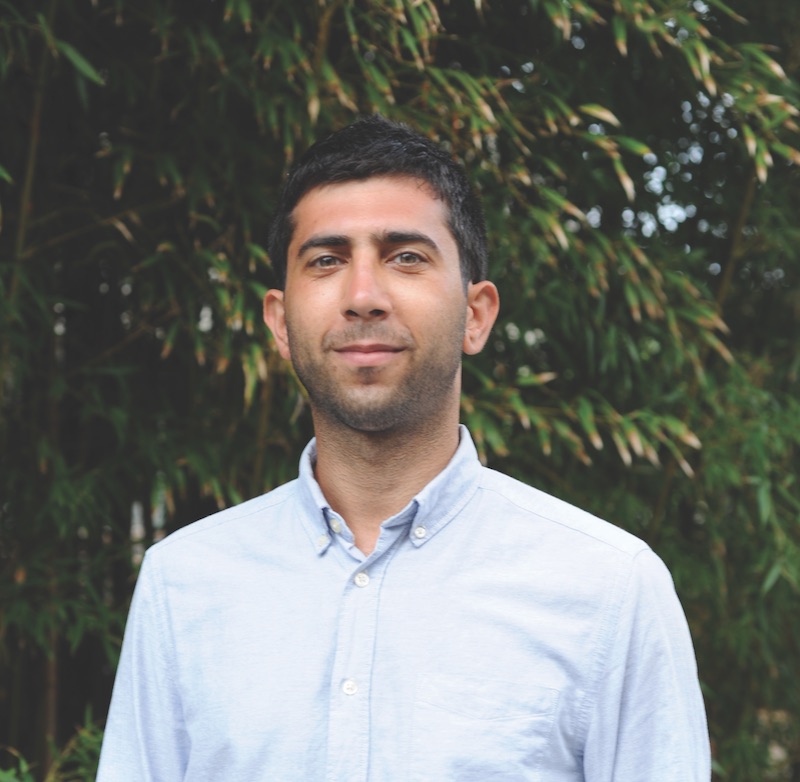 Age: 32
BArch, MArch, Tulane University
ACCOMPLISHMENTS
Helps determine and steer sustainability goals at Perkins+Will. 
Touches many of the hundreds of projects the firm works on each year.
Has personally overseen more than 30 large-scale, LEED-certified projects, including five Platinums. 
Leads the sustainable healthcare practice across 23 offices; has direct involvement on about 30 large-scale projects yearly.
Proudest personal accomplishment: completed New Orleans Family Shelter, the first LEED-certified (Silver) building in New Orleans, in the wake of Hurricane Katrina. 
Director of the Master of Professional Studies in Healthcare Interior Design program at the New York School of Interior Design.
EXTRACURRICULAR
Member, Urban Green Council, Urban Land Institute New York.
Speaker, Greenbuild and Healthcare Design conferences. 
Presents webinar-based programs for the International Interior Design Association and Practice Greenhealth. 
Delivered 60+ presentations across the globe.
OFF THE CLOCK
Travel, zoology, running, museums. 
Loves to explore New York City on foot: "I've been here most of my life but the city is a constantly changing organism."
SECRET LIFE 
Fascinated with animals: "They represent the pinnacle of design and can help designers better problem solve at work."
DWAYNE G. SELLARS
CM-BIM, LEED AP
Virtual Construction Manager
W. M. Jordan Company, Newport News, Va.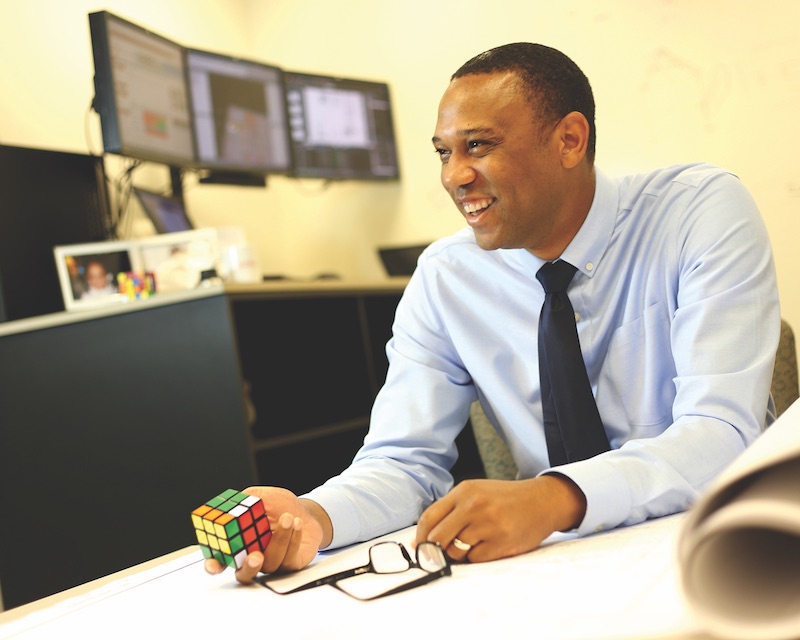 Age: 36
BS, Architectural Engineering North Carolina A&T State University
ACCOMPLISHMENTS
Implemented BIM for 96 projects, representing $2.2 billion in contracts. Develops customized BIM solutions for each project.
BIM experience was instrumental in securing Huntington-Ingalls/Newport News Shipbuilding's Joint Manufacturing Assembly Facility project, a phased multi-million-dollar project. 
Spearheaded purchase of robotic total station that realized a 900% ROI on first use. 
Teaches corporate and industry VDC education sessions, including classes for AGC's BIM Education Program.
EXTRACURRICULAR
Founding Member, Board Member, Hampton Roads Revit User Group. 
Member, Models and Implementation Guidance Team, National BIM Standard and DBIA BIM committee. 
Implemented student BIM and LEED programs at Hampton University and Norfolk State University; funded scholarships for both programs.
Instructor, Richmond Area Program for Minorities in Engineering.
Mentor, First TEE, a group that provides youth with life skills and character education through golf.
OFF THE CLOCK
Quality time with his daughters, Kylie (8) and Morgan (3). 
Enjoys playing basketball and golf ("but only when above 55°F"), coaching local athletic teams, gardening, Texas hold'em, and occasional Xbox NBA 2K.
SECRET LIFE
Regularly plays with Legos, "mostly as an activity with my oldest daughter, but, trust me, I enjoy it more than she does."
ELIZABETH RATNER
AIA, LEED AP BD+C 
Director, Center for Building Performance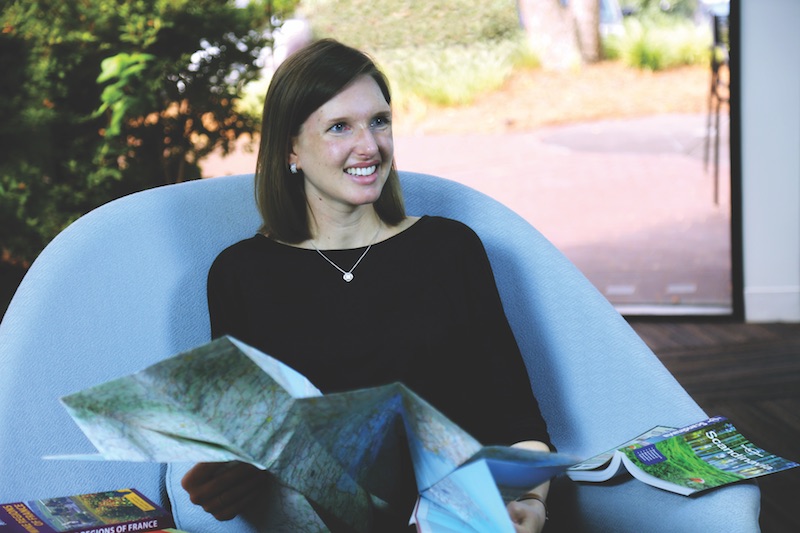 Age: 33
BS, Business Administration Pepperdine University
MArch, University of North Carolina at Charlotte
ACCOMPLISHMENTS
Promoted three times since joining Little in 2011. 
Co-founded and co-leads LaceUp, Little's firm-wide program connecting initiative of individuals with mini-grants for exploration, collaboration, and testing; program has funded 43 projects. 
Founded the Center for Building Performance and became its Director. Center helped firm win 14 new jobs.
Representative projects: 250,000-sf Mecklenburg County Valerie Woodward Center retrofit, Charlotte; 55,000-sf Alamance (N.C.) Community College Advanced Applied Technology Center.
EXTRACURRICULAR
Board of Directors, Sustain Charlotte.
Fundraiser, United Way, Arts and Science Council, Historic Charlotte. 
Volunteer, AIA Charlotte, Covenant Presbyterian Church, Charlotte Interfaith Young Adults Council.
Featured Presenter, seven recent AEC industry events and conferences.
OFF THE CLOCK
International travel. Has visited 24 countries on three continents, most recently Japan and Singapore. Next up: Norway.
Hobbies: trying new restaurants, cooking, gardening, reading fiction about life in France.
SECRET LIFE
Was the hula hoop champ of her graduate class in architecture school. "We had to do something to let off steam during long studio hours!"

Little Diversified Architectural Consulting, Charlotte, N.C.
JOHN EMSHWILLER
Studio Leader, Senior Associate, Design Director
Gensler, Los Angeles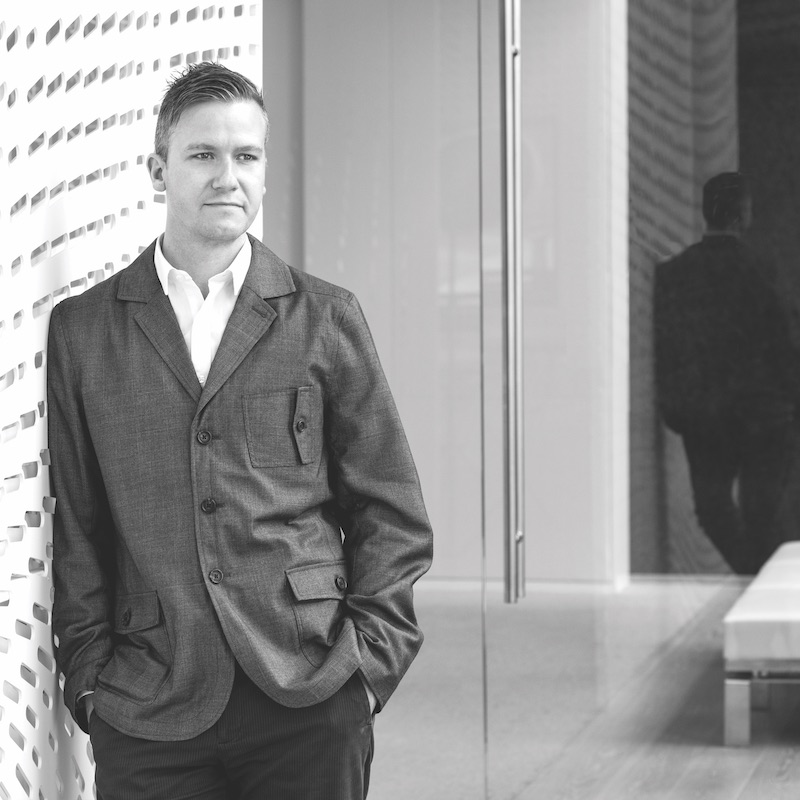 Age: 39
BFA, Graphic Design, Emphasis on Branded Environments ArtCenter College of Design
ACCOMPLISHMENTS
Promoted four times in as many years to current position; Design Director with a team of 650+ in the firm's Los Angeles office.
Helped increase studio revenue four-fold; leads recruiting efforts with 17 hires.
Established and leads internship/mentor program for Brand Design in L.A. office.
Significant projects: Arena Corinthian, host of the 2014 World Cup in Brazil and home of the world's largest video screen (170x20 meters); one-million-sf COEX Mall, Seoul, Korea; 22,000-seat ground-up Los Angeles Football Club Stadium.
EXTRACURRICULAR
Member, American Institute of Graphic Arts.
Member and Producer, Society of Experiential Graphic Design.
Guest Lecturer and Interior Architecture Thesis Mentor, California State University, Long Beach.
Guest Lecturer and Advisor, ArtCenter, Woodbridge University, and Otis. 
Art Director and Advisor for various United Nations charitable initiatives, including YouOrleans—the Katrina Furniture Project.
Volunteer Director of Branding, Pershing Square Renew—downtown L.A.'s largest land use development—and DTLA Forward.  
Volunteer Advisory Board Member, GRAMMY Museum at L.A. Live.
OFF THE CLOCK
Enjoys collecting Adidas gear, traveling, finding good restaurants, soccer, tennis, spending time with friends.
SECRET LIFE
Most memorable pet: a golden-haired pony named Pal. Pal's best friend was a goat named Billie. "They were inseparable. Yes, this is a true story."
RAY SEDEY
Texas Division President
McCarthy Building Companies, Dallas 
Age: 38
BS, Construction Engineering, Montana State University
ACCOMPLISHMENTS
Responsible for leading the Texas Region inclusive of 800 employees and growing annual revenue to $500 million. 
Grew McCarthy's presence in Nevada during recession; spearheaded opening of its Denver office. 
Selected by firm leadership to attend Dartmouth's Tuck Executive Program, comprised of only 30 individuals.
Award-winning projects include: $36.4 million, LEED Gold-certified Burkholder Middle School Replacement; $59.8 million, 130,700-sf Veterans Tribute Career and Technical Academy; $162.7 million McCarran Terminal 3 Early Civil Package.
EXTRACURRICULAR
Member, American Concrete Institute. 
Board Member, TEXO Association (2017).
Advisory Board, construction management program, Montana State University.
Volunteer, McCarthy's Heart Hats community outreach.
Championed McCarthy's involvement with the American Heart Association in Dallas, for which he is a Board Member.
OFF THE CLOCK
Quality time with his wife, Amy, and two boys, Justin (12) and Ryan (10).
Hobbies: fly fishing and golf.  
SECRET LIFE
His father built power plants for Bechtel, so his family moved often. "Our current location in Texas marks the 18th place I've lived."
PAUL SULLIVAN, LEED AP 
Vice President, Business Unit Leader, North Carolina
Gilbane Building Company, Raleigh, N.C.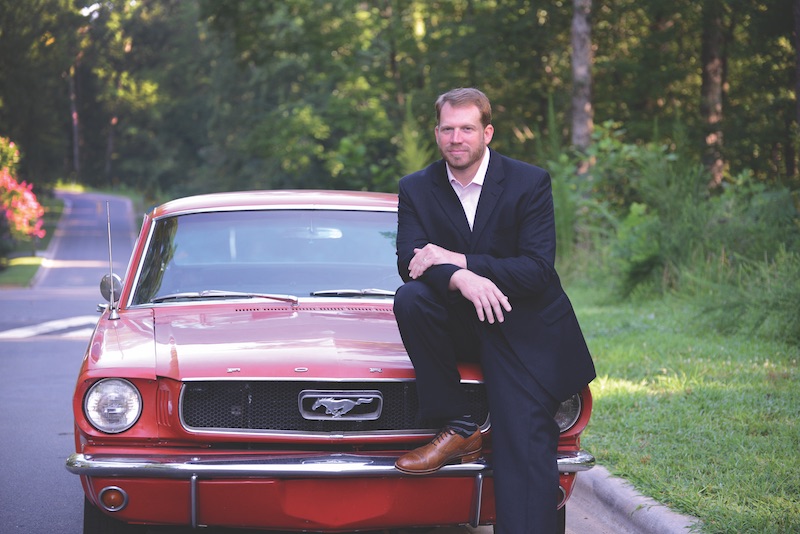 Age: 39
Bachelor of Construction Management, University of Florida
ACCOMPLISHMENTS
Leads team of over 40 construction professionals in N.C.
Grew office to more than $300 million in annual revenue, and from two employees to 40+. 
Developed broad client base, including education, corporate, retail, hospitality, and healthcare.
Earned Gilbane's 2013 Builder of the Year award.
Significant projects: Department of Veterans Affairs Outpatient Clinic, Greenville, N.C., and a $2 million gym project in North Carolina's Jones County, an area that hadn't built a capital construction project in 50+ years. 
EXTRACURRICULAR
Participant, Leadership Raleigh. 
Volunteer, April's Angels, a nonprofit that provides dream bedrooms for children with life-altering illnesses.
Board Member, Rebuilding Together of the Triangle. 
ACE Mentor.
OFF THE CLOCK
Avid tennis player; won 2015 state title in his bracket. 
Hobbies: boating, watching all Florida Gators sports, developing barbeque rubs, and smoking various meats in his Big Green Egg smoker.
SECRET LIFE
Has hip-hop dance-offs with his three kids, Cooper (12), Sydney (9), Grayson (6).
BRANDY OLSON
CSSBB
Managing Director, Operations Design
HDR, New York, N.Y.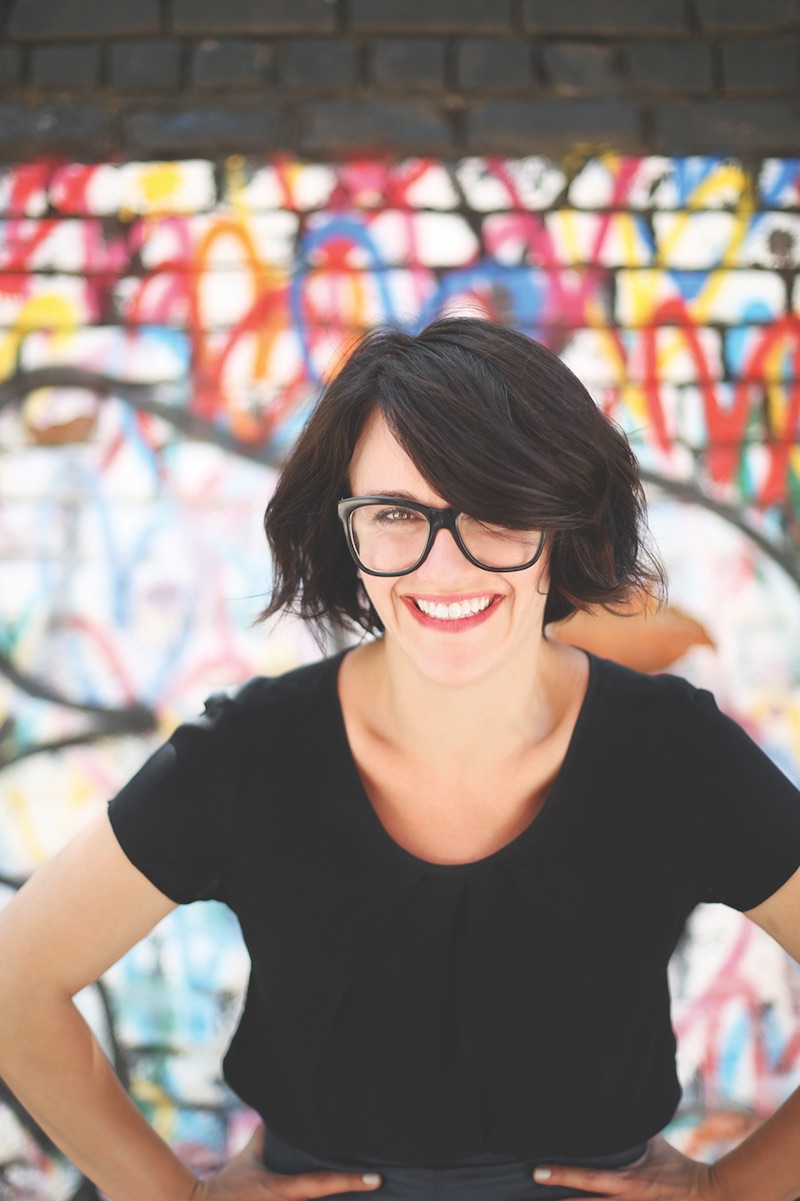 Age: 35
BS, Industrial/Manufacturing Engineering 
MS, Engineering, Concentration in Engineering Management, University of Nebraska
ACCOMPLISHMENTS
Hired as an industrial engineer and Lean Six Sigma consultant (Black Belt) at HDR (unheard of at an architectural firm at the time). 
Previously worked at Nebraska Medicine's operational improvement department; promoted to Manager of Operations for Perioperative Services at NMC. 
Created HDR's Operations Design team; grew from a one- to a 10-person team. 
Pioneered data-driven design practices, including use of gamification with Oculus Rift technology. 
Significant project: Comprehensive Cancer Center at Nebraska Medicine; resolved a six-month stall in project by presenting data on simulations to show consequences of various design decisions and associated metrics. 
EXTRACURRICULAR
Member, Young Professionals of Omaha.
Mentors colleagues at HDR.  
OFF THE CLOCK
Runs to relax, but only with the perfect playlist: "Anything from Chance the Rapper to Maxence Cyrin to Arcade Fire."  
Hobbies: traveling, cooking, yoga, and exploring the Big Apple.
SECRET LIFE
"I'm an introvert. A very loud, very talkative introvert."
CHANDRA REILLY
Project Director, Hospitality
Sundt Construction, Tempe, Ariz.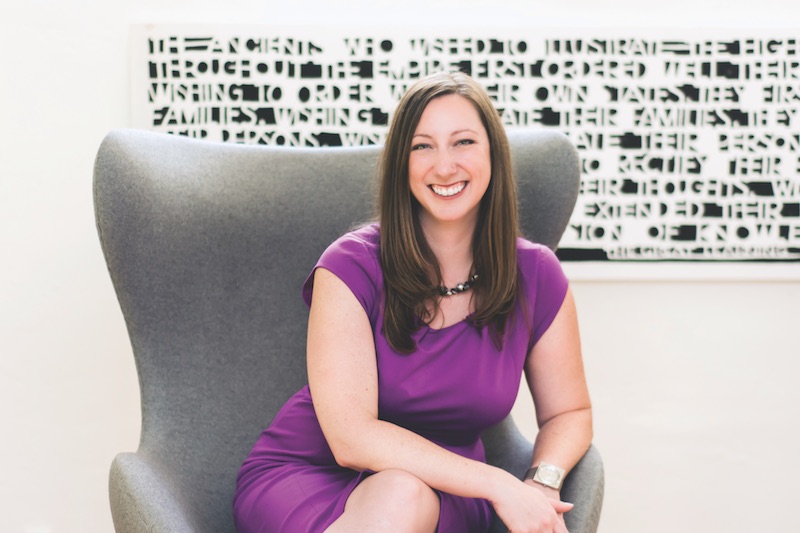 Age: 35
BA, Global Business Administration, Arizona State University
ACCOMPLISHMENTS
Joined Sundt in 2013; one of only a handful of women in leadership positions within the company.
Offered a newly created position as National Hospitality Director in 2015.
Oversees group working on $200 million in hospitality work, all of which is new business since taking on the role.
Personal project experience includes commercial, hospitality, judicial, government, educational, and industrial projects, ranging from $1 million tenant improvements to $250 million high-rise hotels.
EXTRACURRICULAR
Member, Leadership Development Forum, Class of 2015.
Advisory Board, Advancing Women in Construction, an ASU student organization. 
Mentor to several women in the AEC field.
Supporter, Sojourner Center, an organization that keeps women safe as they try to restart their lives after leaving an abusive situation.
Participant, American Heart Association Heart Walk, Thirst Aid Bottled Water drive.
OFF THE CLOCK
Biking, travel, cooking. "I find peace in my kitchen. My favorite weekend is one where I can spend all day putting together a Sunday dinner."
SECRET LIFE
Sang in a 16-voice jazz ensemble in high school. "I still make a pretty good karaoke partner."
Can accurately pick out flavors in food. "I'm constantly trying to replicate recipes from restaurants."
MATTHEW HIRSCH
President
Primus Builders, Atlanta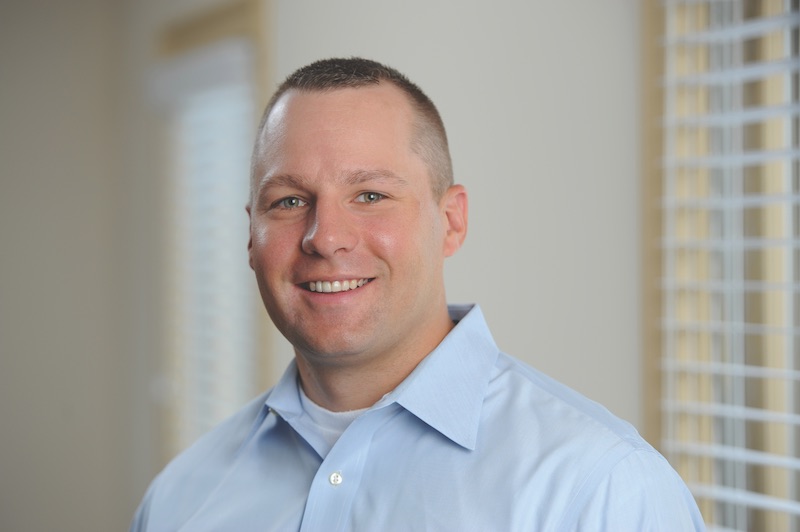 ACCOMPLISHMENTS
Promoted several times from Business Developer to President of this $200+ million design firm in just nine years.
Responsible for securing $297 million worth of work totaling more than two million sf. 
Secured some of the largest projects in the firm's history, with clients including U.S. Cold Storage, Lineage Logistics, and Tyson Foods. 
Oversaw implementation of BIM into the firm's design and construction process.
Project executive for Primus's landmark project for U.S. Cold Storage, in Covington, Tenn., the firm's first LEED-registered project and the first to fully integrate BIM. 
EXTRACURRICULAR
Led team that designed and constructed the world's largest lemonade cup for Alex's Lemonade Stand Foundation for Childhood Cancer.
Member, Global Cold Chain Alliance; past Vice Chairman, International Programs Committee.
Member, International Association of Refrigerated Warehouses, World Food Logistics Organization, International Institute of Ammonia Refrigeration, International Association for Cold Storage Construction, and the Design-Build Institute of America. 
OFF THE CLOCK
Owns a commercial-grade smoker. "I spend weekends smoking pork, chicken, brisket, you name it."
Enjoys spending time with wife and two daughters, McKenna and Harper. 
SECRET LIFE
Lifelong hockey player who "learned to skate before I learned to walk."
RYAN GEDNEY 
AIA
Vice President, Senior Designer
HOK, Kansas City, Mo.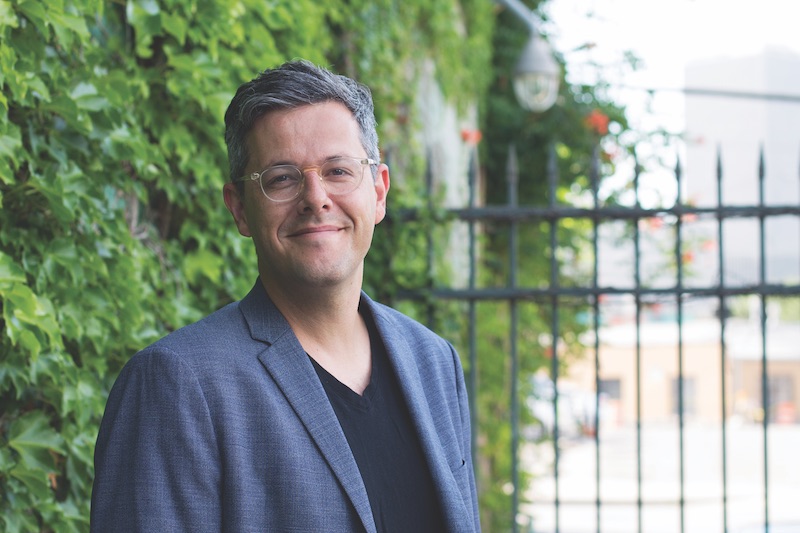 Age: 39
BArch, Kansas State University
ACCOMPLISHMENTS
One of HOK's youngest VPs. 
Leads team responsible for sports, events, and entertainment facilities work worth $3 billion in construction costs. 
Earned 22 project awards, including Development of Distinction Award, Urban Land Institute Kansas City, AIA Honor Award, ASLA Central States Award. 
Current projects: Rogers Place, Edmonton, Alberta; Little Caesars Arena, Detroit.
EXTRACURRICULAR
Guest Lecturer, Kansas State University; panel critiques at Pratt University and Columbia University.
Mentor, Leader, 5th year architectural studio at Kansas State University.
Internal Technology Leader, Mentor, HOK's BuildingSMART program.
OFF THE CLOCK
Designed his parents' home, a small, modern courtyard house on Harstine Island, Wash.
SECRET LIFE
Grew up with and enjoys sailing of all kinds, despite being a land-locked Midwest native.