Welcome to our tenth round of 40 Under 40s. Discover why these 40 young professionals truly represent the emerging superstars of the AEC industry.
Many of them come from interesting lineages. Peter Ousley's grandfather hid a printing press in his basement and churned out posters for the civil rights movement of the 1960s. Rachel Sowards' paternal grandfather carried the torch at the 1996 Oympics. Now, the members of Building Design+Construction's "40 under 40" Class of 2015 are burnishing their own history, one that shows every sign of startling brilliance.
Sponsored By:
Influential Intellectual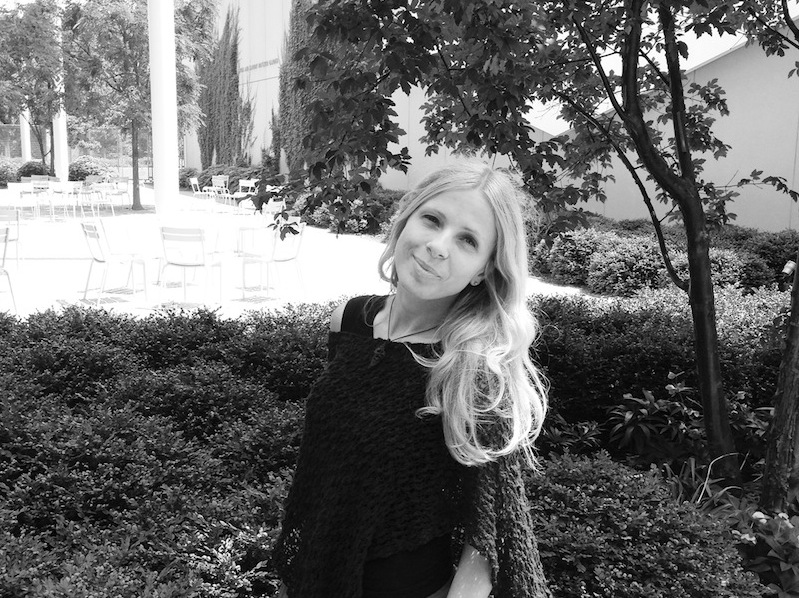 MONIKA THADHANI, AIA, LEED AP
Senior Associate
VOA Associates, Chicago
AGE: 38
MArch, Illinois Institute of Technology
MArch, University of Technology (Wroclaw, Poland)
ACCOMPLISHMENTS
Leads research-based design approach at VOA. Recently completed the Beijing High End Manufacturing Base New Materials Industry Research Institute (1.8 million sf), in China, and North Park University Science and Community Life Building, Chicago (101,000 sf).
Adjunct Professor, College of Architecture, Illinois Institute of Technology.
Taught and lectured at IUAV University of Venice during Venice Architecture Biennale (2009, 2013, 2014).
Completed her master's thesis at IIT while working full time and raising two daughters (Reika, now 10, and Maya, now 9), who were babies at the time, while her husband, then a lieutenant commander in the navy, was deployed to Afghanistan.
Collaborated with doctoral candidates and U.S. Department of Energy at Argonne National Laboratory on energy-performance modeling and base analysis for the existing 200,000-sf Theory of Computer Science Building.
EXTRACURRICULAR
Leads VOA's participation in Chicago Architectural Foundation education programs for high school students.
Donated design services for a library renovation at an elementary school in Evanston, Ill.
Led VOA's participation in AIA 2030 Committee, participated in ACE mentors.
OFF THE CLOCK
Loves hiking, biking, swimming, tennis, drawing, and painting.
Favorite flick: "Stranger than Paradise" (1984). "Reminds me of coming to the U.S. for the first time."
SECRET LIFE
In college, she hitchhiked "numerous times" between Poland and Sicily (>3,000 miles roundtrip).
Structural Superstar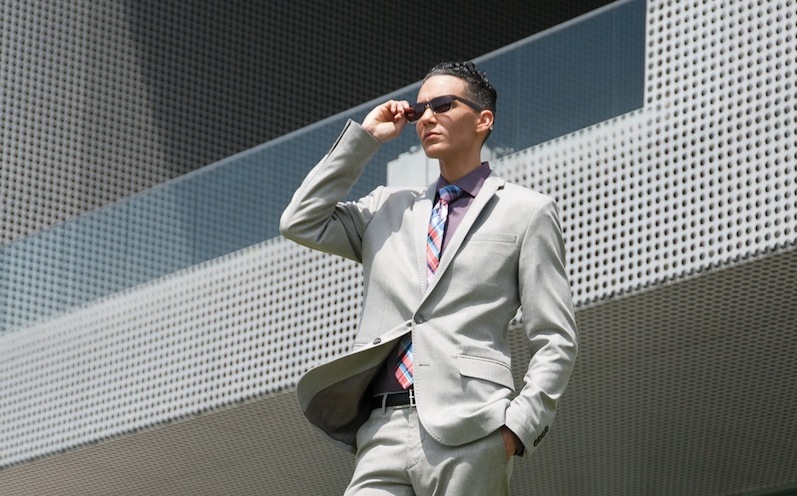 MARCIA ALVARADO, PE
Senior Structural Engineer
Atkins, Tampa, Fla.
AGE: 33
MS, University of South Florida
BS, Florida Institute of Technology
ACCOMPLISHMENTS
Ten years of structural engineering design experience for multiple projects in the U.S. and internationally. Expertise in structural steel, concrete design, and foundation design for multi-story structures, especially antiterrorism/force protection and progressive collapse design.
Structural rehabilitation of Tampa International Airport parking garages won the firm's Award for Excellence in Bridge Engineering (2014).
Design-build of air traffic control tower and radar approach control facility for U.S. Army Corps of Engineers Omaha District, Grand Forks Air Force Base, N.D., won Design Award for Facility Design from USAF Air Mobility Command (2011).
Other key projects: Plum Island Lighthouse preservation and restoration, Suffolk County, N.Y.; Frank Fickett Scout Training and Service Center, Boy Scouts of America–Capital Area Council, Austin, Texas.
EXTRACURRICULAR
Member, American Institute of Steel Construction; American Society of Civil Engineers, Structural Engineering Institute; Society of American Military Engineers.
Board of Directors/Vice President, ACE Mentor Program of Greater Tampa Bay; leads Mentor/Membership Committee.
Industry resource to USF College of Engineering through Atkins's Corporate Ambassadors Program.
OFF THE CLOCK
Volunteer, Habitat for Humanity of Hillsborough County, Fla.; Big Brothers Big Sisters of Tampa Bay.
Recently signed a modeling contract with Salient Talent. Will model at Fashion Week in New York this month. "I self-identify as a gay female, but my gender expression is mostly masculine."
SECRET LIFE
Senior guard, Florida Institute of Technology women's basketball team. Led FIT to 17-12 record and the finals of the Sunshine State Conference in 2004.
Super Mom/Super Exec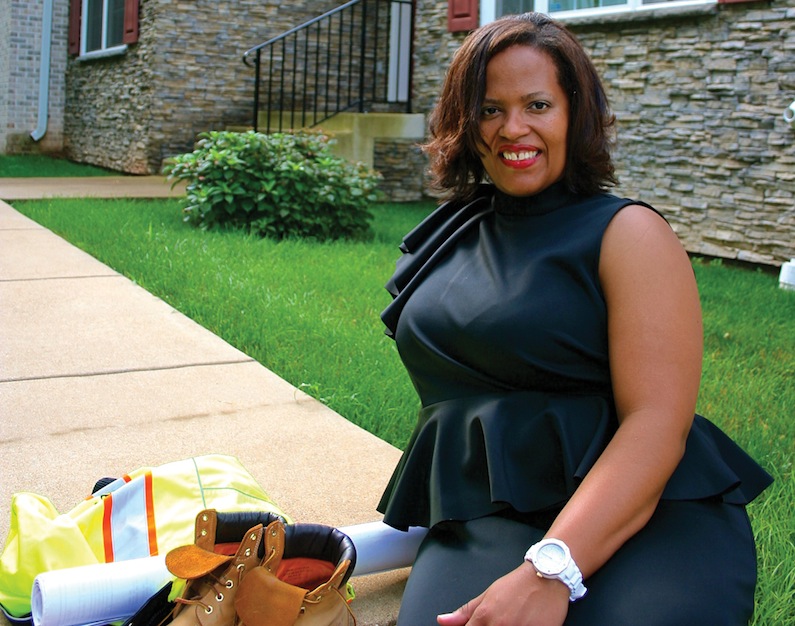 AKILAH W. DARDEN, LEED AP BD+C
Project Executive
TriVersity Construction Group
Indianapolis, Ind.
AGE: 38
MBA, Marymount University
BS, North Carolina A&T State University
ACCOMPLISHMENTS
Recently joined TriVersity from Gilbane Building Co., where she was a Senior Project Manager in the Laurel, Md., office. Developing new projects and relationships to grow the Indianapolis office of Cincinnati-based TriVersity.
Active engineer in construction for 15 years at Gilbane and Clark Construction, managing commercial, industrial, hospital, government, religious, and residential projects.
Within four months of being named Senior Project Manager at Gilbane, she assisted the firm in obtaining two major projects: re-skin of an occupied building in downtown Washington, D.C., and construction of a new school in downtown Baltimore.
Managed HD Cooke Elementary School modernization, a $30 million LEED Gold school and one of D.C. Public Schools' first LEED for Schools–certified facilities. Helped lead D.C. Public Schools to utilize a management system that assists in hiring and retaining D.C.-owned businesses and local residents.
Earned MBA in finance while working full time.
EXTRACURRICULAR
Dunbar High School (Washington, D.C.) ACE Mentoring Leader (2013-2015). Fundraising Committee Member, Dunbar STEM Academy.
Recruiter for her alma mater, NCA&T, since 2005.
Chaired Gilbane's Employee Engagement Committee, working to bring staff and management closer. Led Gilbane Employee Great Places to Work Committee.
OFF THE CLOCK
Mother of four: Travis (5), Aiden (3), and 10-month-old identical twins Alana and Tiana (she's a twin herself).
Soccer/tennis mom.
SECRET LIFE
Has a patent pending for her own line of children's apparel.
Mechanically Inclined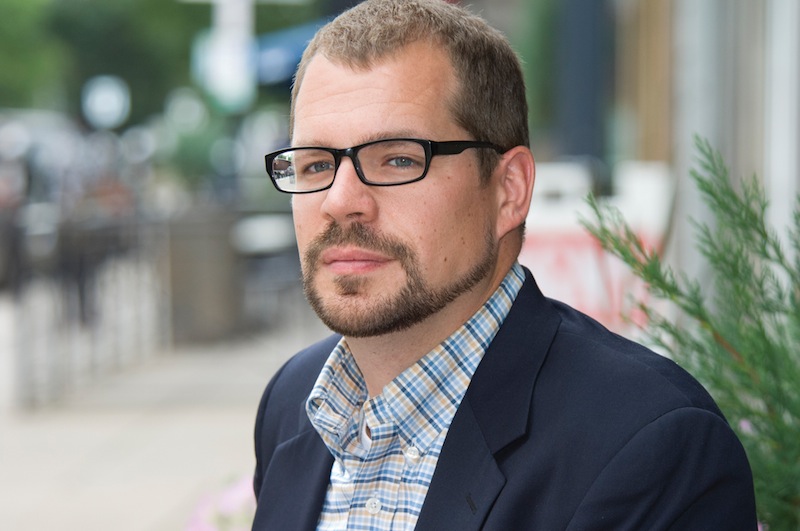 SAM ALLEN, PE, LEED AP BD+C
Senior Mechanical Engineer
AECOM, Columbus, Ohio
AGE: 31
BS, Ohio State University
ACCOMPLISHMENTS
Has worked on >300 projects in his career. With AECOM, concentration in retail, hotels, labs, and data centers.
Lead Mechanical Engineer for a >1-million-sf, >100 MW prototype data center.
At 25, as a Business Development Manager at KLH Engineers, quintupled revenue of Columbus office to nearly $1 million. Promoted to Senior Associate at 29.
Handled mechanical engineering for one of the largest geothermal fields in central Ohio for Heapy Engineering shortly after graduating from OSU.
EXTRACURRICULAR
Vice President, Columbus chapter of ASHRAE. As Membership Chair, doubled chapter membership from 160 to >330 members. As Research Promotions Chair, his team exceeded its national fundraising goal.
Board of Directors, Communications Chair, Advancement Co-Chair, USGBC Central Ohio Chapter.
HVAC Advisor/Project Manager, OSU Solar Decathlon team.
OFF THE CLOCK
Organized a community soccer league.
Cycles 150 miles a week; has ridden the Pelotonia, a fundraiser for the James Cancer Hospital at Ohio State.
Loves hiking with his wife, Christin, and children: Bennett (14), Camden (12), Hayden (9), and Garrett (7).
SECRET LIFE
Invented rhythm instruments at age 6; built his own boat at age 8; started a business making musical-instrument accessories at age 12.
Finished high school in three years.
Grandmother survived the London blitz as a teenager.
Conqueror of Concrete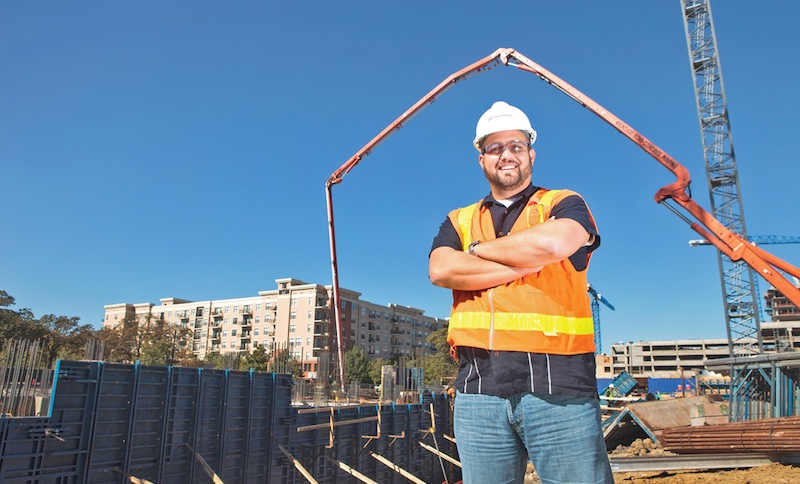 CRAIG ABBOTT, LEED AP BD+C
Senior Project Manager
Manhattan Construction Co., Dallas
AGE: 38
BS, Oklahoma State University
ACCOMPLISHMENTS
At 26, was Senior Project Engineer for Pier 1 Imports' 432,000-sf Corporate Headquarters.
Managed the firm's first two LEED projects: Grand Prairie Public Safety Building and Summit Adult Activity Center, totaling 195,000 sf, $88 million.
Managed concrete structural work on the 2.6 million-sf, $800 million AT&T Stadium (Dallas Cowboys).
Worked on the historic restoration of the Old Red Courthouse in downtown Dallas.
Completed two projects for Southwestern Baptist Theological Seminary, leading to yet another project, a 252-unit student housing expansion.
Currently completing new 360,000-sf FAA Southwest Region Headquarters, Fort Worth, Texas.
EXTRACURRICULAR
Member, TEXO Chapter, Associated General Contractors.
Associate Constructor, American Institute of Constructors (2001-present).
Deacon, Walnut Ridge Baptist Church, Mansfield, Texas (2013); Sunday school teacher, leader of Celebrate Recovery ministry.
Volunteer, A Carpenter's Touch (ACT), doing small projects for widows, single mothers, and elderly in Mansfield; member, Texas Baptist Men Disaster Relief.
Pro bono work for Hearts and Hammers, restoring homes for low-income Dallas residents.
Secretary, Villages at Spring Lake Homeowner's Association Board of Directors (2012-2014); led successful campaign to halt unwanted commercial development.
OFF THE CLOCK
Coaches 11-year-old daughter Brianne's Little League team and Manhattan Construction softball team.
Passions: bird hunting, fishing, skiing, four-wheeling, snowmobiling, whitewater rafting (Estes Park, Colo., and Red River, N.M.)
Plays piano and saxophone; currently learning guitar.
SECRET LIFE
Paid for college working at a building materials supplier and erecting metal buildings.
Windy City Wonder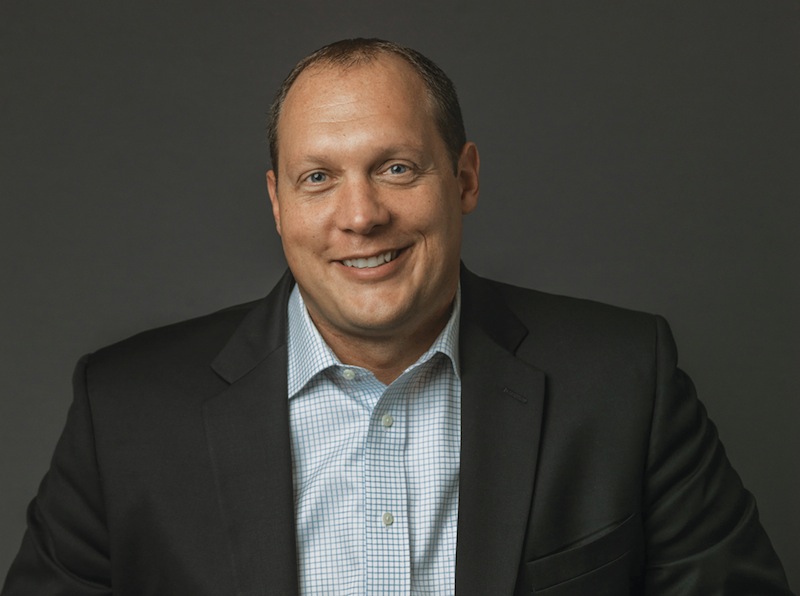 MICK METZGER, LEED AP
Project Director
Pepper Construction Co., Chicago
AGE: 39
BS, Purdue University
ACCOMPLISHMENTS
Supervises 10 project managers, performing $60–70 million of work a year.
Joined Pepper in 1998 as Assistant Project Engineer; has managed >$1 billion of construction in nearly every market the company serves.
Key projects: Northwestern Medicine outpatient center, Chicago (954,000 sf); Harrah's Horseshoe Casino, Hammond, Ind., the largest floating casino in the U.S. (350,000 sf), which involved complex phasing of six barges to form the foundation; buildout of Health Care Service Corp. office space (192,000 sf).
EXTRACURRICULAR
Member, Executive Advisory Board, Purdue University Construction Management program. Teaches a seminar or participates in a roundtable every semester.
Board Member, ACE Technical High School, Chicago (2012-2015). Leads fundraising efforts and consults on school programs.
Developed "Operations 101" course to teach contract delivery methods to the firm's interns. Conducts weekly mini-classes for interns who want to learn more about construction.
OFF THE CLOCK
Passions: golf, and taking daughters Mya (6) and Kayla (4) to swim and dance lessons.
Likes tooling around in his Harley Davidson Screamin' Eagle Road King with his wife, Gina (who rides a Harley Dyna Glide).
SECRET LIFE
Won "BookIt" reading prize in elementary school (award: free meals at Pizza Hut).
Reads two hours of SF every night; loves The Horus Heresy series.
Junior high mathlete; Illinois State Fractions Champion (1989).
Architects' Advocate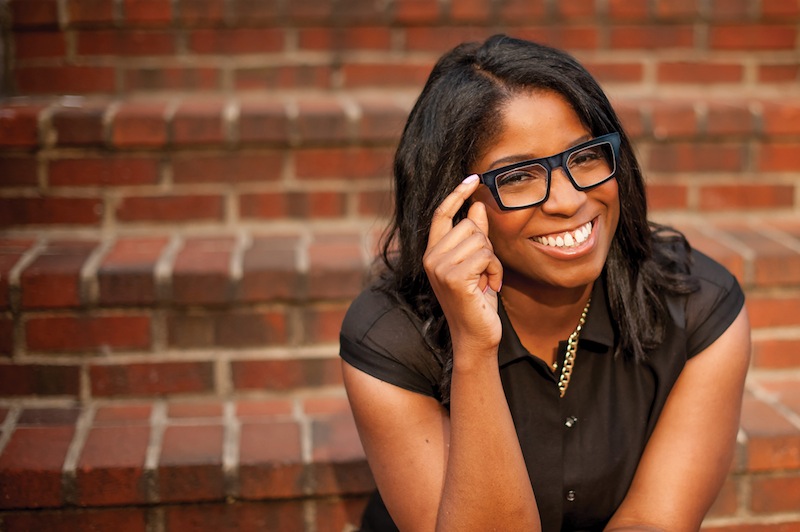 MELISSA R. DANIEL, ASSOC. AIA, LEED GA, NOMA
Senior Designer
KCCT Architects, Washington, D.C.
AGE: 37
BA, University of the District of Columbia
ACCOMPLISHMENTS
Assists in design development, construction documentation, and coordination on government buildings, including U.S. Embassy compounds and diplomatic facilities worldwide.
Named to 2014 Maryland's Leading Women Under 40 by The Daily Record.
Young Architect of the Year Recipient, District of Columbia Council of Engineering and Architectural Societies (2013); Emerging Architect Award, AIA | DC Chapter (2012).
EXTRACURRICULAR
Developed the Women in Architecture Series, which is offered during Women's History Month.
Historian/Treasurer, D.C. chapter of National Organization of Minority Architects.
Steering Committee Member, She Should Run Frontrunners (national organization dedicated to increasing the involvement of women in public leadership).
Member, AIA Potomac Valley Chapter; Past Member, AIA | DC Emerging Architects Committee.
Chair, Pipeline Committee, National AIA Diversity & Inclusion Council.
OFF THE CLOCK
Volunteer, Washington Humane Society People & Animal Cardio Klub.
Favorite food: curry goat with buss-up-shut (curried goat meat/shredded roti).
SECRET LIFE
Her mother, Marilyn, was once photographed for a Washington Post story by Pulitzer Prize–winner Carol Guzy.
Dexterous Biz Builder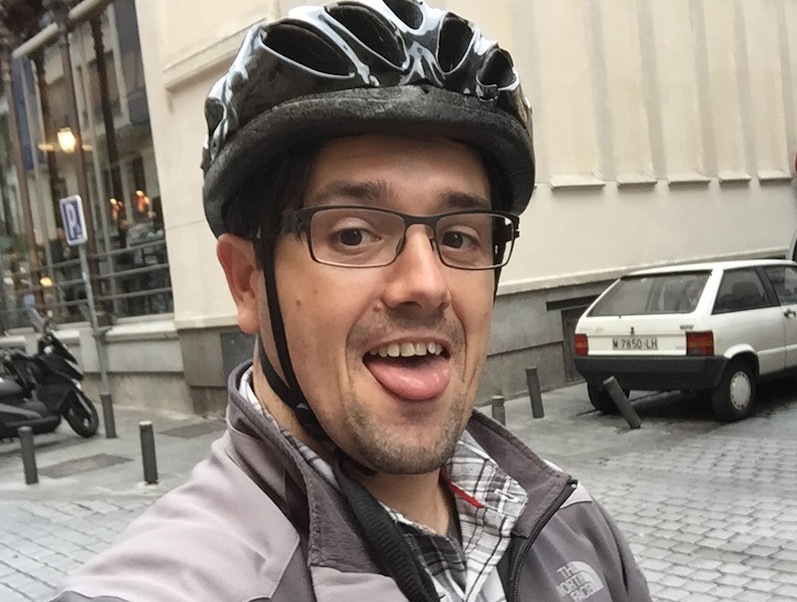 DANIEL J. FILER, PE
Vice President of Business Development
Ferrovial Agroman, US Corp., Austin, Texas
AGE: 38
BS, Louisiana Tech University
MS, Southern Methodist University
ACCOMPLISHMENTS
Responsible for strategic planning, identification of new business, deal assessment, and partnering for major infrastructure projects (>$200 million): highways, airports, rail systems, and water treatment plants.
Leads the firm's business development in North American operations. Revenues for U.S. entity increased 300% from 2010 to 2014.
Won the firm's 2014 Innovation Award for creating a project and pipeline assessment tool that integrates the company's business development efforts globally.
Served 11 years as reserve engineer officer with the Louisiana Army National Guard. Supervised heavy construction projects stateside and in hostile environments abroad, including Afghanistan (2003).
Led team as Army National Guard officer in Louisiana Superdome in 2005 following Hurricane Katrina; later became a civilian consultant to FEMA.
Licensed general contractor in California.
EXTRACURRICULAR
Member, American Road & Transportation Builders Association; Design Build Institute of America; International Bridge Tunnel and Turnpike Association; The Beavers; Austin Chamber of Commerce; American Society of Civil Engineers.
OFF THE CLOCK
Passions: golf, snow skiing, and cooking, especially jumbling up a jambalaya at an LSU tailgate party.
Connoisseur of Reuben sandwiches.
Favorite vacation spot: Santorini, Greece.
SECRET LIFE
Self-taught computer coder; wrote a video poker program using Excel.  Can turn doorknobs with his feet.
Enviro-Activist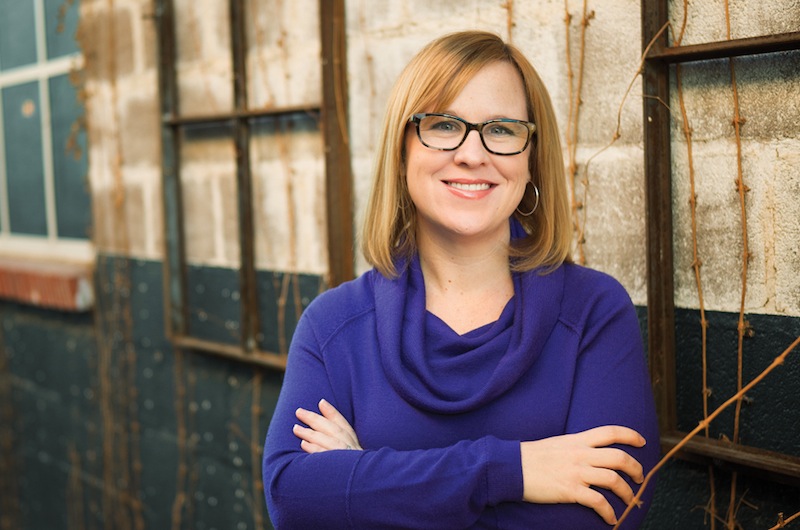 ELLEN MITCHELL KOZACK, AIA, LEED AP BD+C, NCARB
Vice President/Director of Sustainability
HKS, Dallas
AGE: 37
MArch, University of Texas at Arlington
BFA, University of Puget Sound
ACCOMPLISHMENTS
In seven years at HKS, has managed certification of >40 LEED projects worldwide, totaling >$2.8 billion in construction, including 50 United Nations Plaza; JW Marriott Austin (Texas) Convention Center, Walter Reed National Military Medical Center, Bethesda, Md.
Oversaw certification for Salt River Fields at Talking Stick, the Arizona Diamondbacks/Colorado Rockies LEED Gold spring training facility—the first such facility to be built on Native American tribal land.
Leads six-person HKS DesignGreen studio, which provides sustainability guidance and LEED administration for HKS projects.
Emerging Leader Awards: AIA Dallas (2012), Design Futures Council (2013).
Registered Architect in Texas.
EXTRACURRICULAR
Worked with a team of AIA Emerging Leaders to raise funds and build a playground for CityWalk at Akard, a rehabbed downtown office building providing repurposed housing for low-income Dallas residents.
Founder/Director, Citizen HKS, a public-interest initiative that provides design services for underserved communities. First project (under construction): a maternity ward in Kachumbala, Uganda.
OFF THE CLOCK
New mom: daughter Elizabeth born last May.
Loves to cook with her husband, Dave, but won't turn down Asian barbecued pork bahn mi from Nammi, a favorite Dallas food truck.
SECRET LIFE
Tended bar in Tacoma, Wash., and Austin, Texas, for most of her 20s; specialty: her joltin' Bloody Mary (secret: "lots of horseradish, olive juice, and lime").
Punk rock enthusiast in college (fave band: Bad Religion): fire-engine red hair, nearly 20 piercings (including eyebrow and tongue).
Her great-great-uncle, Beauford Halbert Jester, was the only governor of Texas to die in office (heart attack at age 56).
Dispute Resolver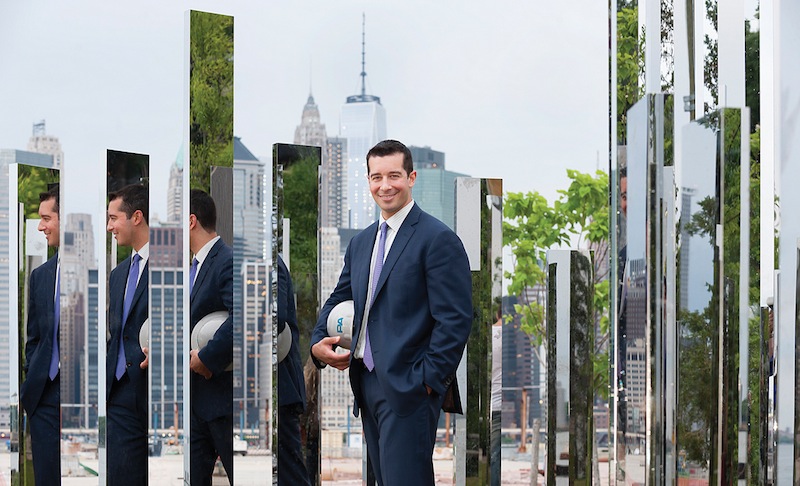 JASON HART, Esq.
General Counsel
Vidaris, Inc., New York, N.Y.
AGE: 36
JD, Brooklyn Law School
BS, Babson College
ACCOMPLISHMENTS
Recently joined Vidaris, a building-envelope, sustainability, and code consultant, as General Counsel.
Previously served as Construction Attorney with Peckar & Abramson (2011-2015), where he handled dispute avoidance, commercial litigation, and internal investigations. Involved in >$400 million worth of construction disputes on >100 cases.                        
Started career as a project engineer for Lend Lease. Promoted to project manager within three years. Top project: the award-winning Hess Center for Science and Medicine, Icahn School of Medicine at Mount Sinai, New York, a 14-story, LEED Silver project.
Selected by Thomson Reuters as a New York Metro Superlawyer Rising Star for construction litigation.
EXTRACURRICULAR
Member, Construction Committee, World Cares Center, a disaster recovery nonprofit organization.
Founding Board Member, Stupid Cancer (formerly, Steps for Living).
Member, Building Trades and Employers Association.
OFF THE CLOCK
Favorite vacations: Masai Mara, Kenya, and Bora Bora.
Passions: scuba diving, running, splitting firewood, and keeping up with daughters Luna, Mila, and Ayla.
SECRET LIFE
Hart and his wife, Heather, won a Caribbean vacation on "The Newlywed Game." 
Completed NYC marathon while working full time at Lend Lease and attending law school at night.
Goalie, Babson College men's varsity hockey team; played one season in the U.S. Hockey League.
Father played clarinet and saxophone for the Metropolitan Opera; mother played classical music on Broadway and with her siblings in her native Colombia.
Transcontinental Titan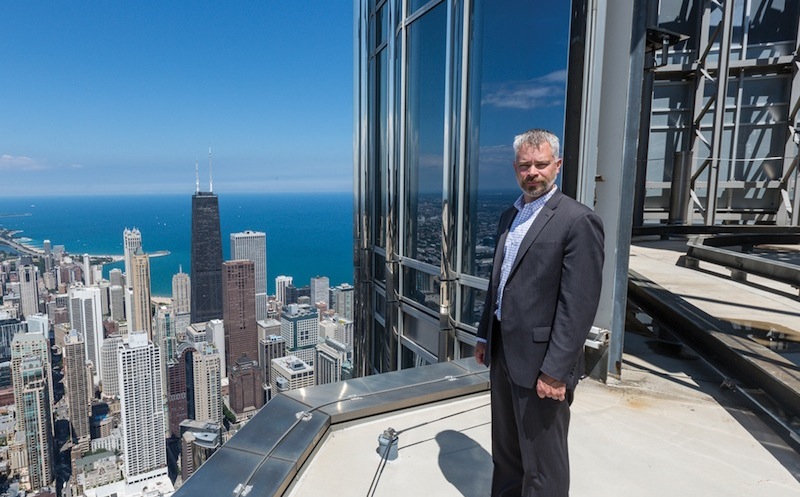 LUCAS TRYGGESTAD, AIA, LEED AP
Associate Director, Studio Head and Senior Technical Architect
Skidmore, Owings & Merrill LLP, Chicago
AGE: 39
BArch, MArch, MSCEE, University of Illinois at Urbana-Champaign
ACCOMPLISHMENTS
Work spans five continents, ranging in scale from tall towers and entire city plans to small, regional bank prototypes.
Leader in High Performance Design, SOM's integrated approach to planning, architecture, and engineering. Expert in design, testing, and refinement of high-performance curtain walls.
Representative projects: Trump International Hotel & Tower, Chicago (2.6 million-sf, 92-story mixed-use tower); OKO Tower, Moscow (4.6-million-sf mixed-use development); FBI Denver Field Office (190,000 sf); Manulife Financial Corp. Office Center, Washington, D.C. (1 million sf); Lakeside Master Plan, Chicago (redevelopment of 589-acre abandoned industrial site into mixed use); Canary Wharf, London (one of world's largest master-planned developments).
EXTRACURRICULAR
Mentor/resource on SOM's IDP/ARE Committee for 15 years, helping junior architects move through licensing process.
Active in Retrofit Chicago, which challenges building owners and managers to reduce energy consumption 20% by 2017.
Participant, Rebuilding Together Metro Chicago (2008-present).
Member, Chicago 2016 Next Generation Leadership Advisory Council.
OFF THE CLOCK
Passions: hiking, biking, fishing, canoeing, Jeeps, coaching Little League.
Manager, Hamlin Park Baseball Association and Welles Park Parent Association, nonprofit competitive leagues for boys and girls.
He and his wife, Heather, converted their >100-year-old duplex into a single-family for their growing household: six-year-old twins Maggie and Olivia and son Joseph (3).
SECRET LIFE
Triathlete.
His Cherry Valley (Ill.) Little League team made it to the Little League World Series tournament in 1986.
Mighty Mentor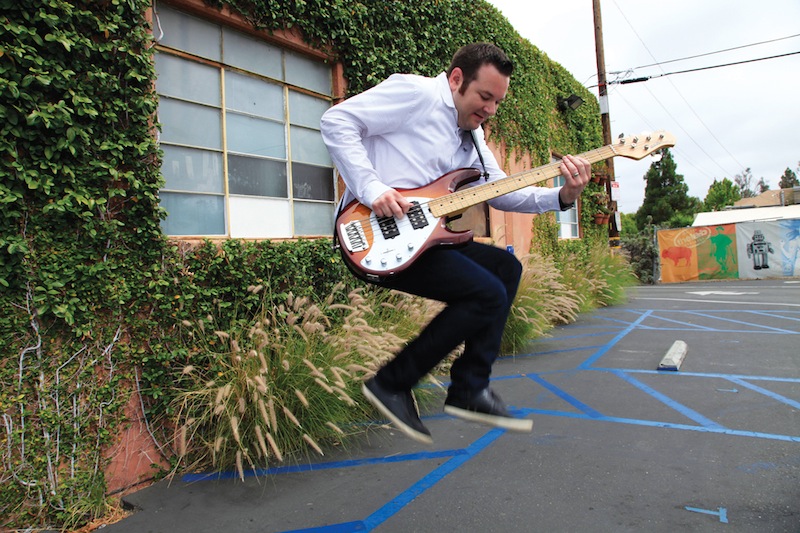 BENJAMIN KASDAN, AIA, LEED AP, NCARB
Design Director/Senior Designer           
KTGY Architecture + Planning, Irvine, Calif.
AGE: 35
BArch, California Polytechnic State University
ACCOMPLISHMENTS
Leads team of 15 designers on sustainably designed affordable housing, market-rate apartments and condominiums, townhomes, student housing, senior housing, and commercial buildings.
Representative projects: Diamond Apartments, Anaheim, Calif.; 2125 Franklin, Eugene, Ore. (735 beds for college students); West Covina (Calif.) Mixed Use (412 condos, 20,000 sf of retail); and Fairfax (Va.) Circle (407 residential units, 38,210 sf of retail, and 53,813-sf grocery store).
Licensed architect in California, the District of Columbia, and Oregon.
EXTRACURRICULAR
Design critic, Cal Poly San Luis Obispo and Orange Coast College.
Contributor, Builder News, Green Home Builder.
Chair, KTGY Licensure Committee.
Member, AIA California Council Academy of Emerging Professionals.
Regional Director (SoCal), AIA Young Architects Forum. Member, advisory council representing young architects on the AIA California Council Academy of Emerging Professionals.
Has held leadership positions with American Institute of Architecture Students at Cal Poly San Luis Obispo, AIA Orange County, AIA California Council, and AIA National.
OFF THE CLOCK
Passions: baseball, softball, and bass guitar. He owns an Ernie Ball MusicMan Stingray five-string with HH pickups and a honeyburst finish.
Favorite dish: barbecue tri-tip sandwich from Firestone Grill, San Luis Obispo, Calif.
SECRET LIFE
Can draw a not-to-scale map of the United States from memory.
His grandfather was an aeronautical engineer who helped design the B-1 bomber and the Space Shuttle.
Techno-Proponent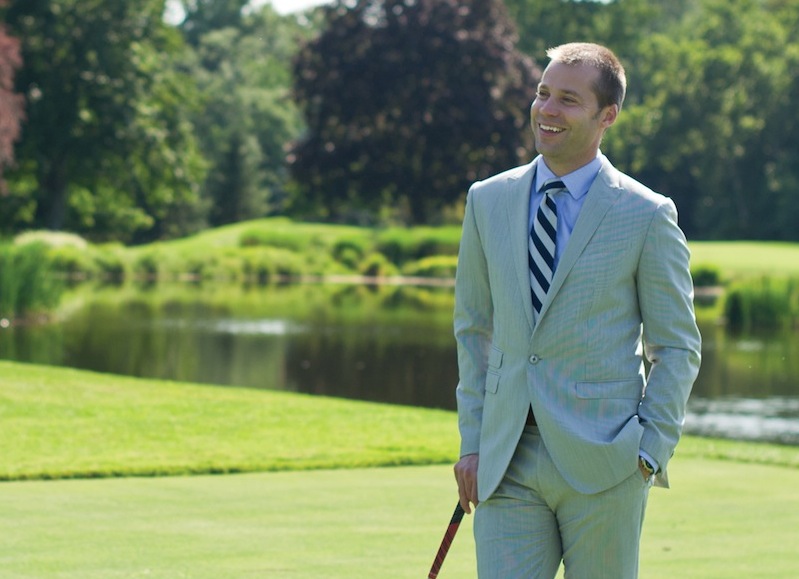 PETER MULCAHEY, ASHE, LEED AP
Senior Project Executive
Gilbane Building Co., New York, N.Y.
AGE: 34
ACCOMPLISHMENTS
Joined Gilbane in 2012. Leads a 48-member team supporting Gilbane's healthcare business in New York City. Responsible for high-profile projects: New York–Presbyterian Hospital; White Plains Hospital modernization; and a pharmaceutical company complex in Tarrytown, N.Y.
Has managed healthcare projects totaling >$1 billion and completed 1.8 million sf of new construction and renovation work.
Has managed large mission-critical projects where he was responsible for MEP and infrastructure components for such clients as MasterCard Worldwide, Loews Corp., and Avon.
Advocate for greater use of construction technology such as BIM, Latista, and Trimble; his ultimate goal: a zero-punch-list job.
EXTRACURRICULAR
Has volunteered with AmeriCares since high school, doing construction projects for financially strapped families.
Traveled to Rwanda, Congo, and Burundi in support of World Relief over a six-year period. Helped build orphanages and worked with a microfinance planning group that provided start-up loans for micro-businesses.
Member, American Society of Civil Engineers and Connecticut Building Congress.
OFF THE CLOCK
Loves long meals with friends and family at his 18-seat homemade dining-room table.
SECRET LIFE
Once played 126 holes of golf in a single weekend.
Renovating his 300-year-old farmhouse in New Canaan, Conn., from framing, MEP rough-in, and tile work to making his own cabinets and furniture.
Career Coach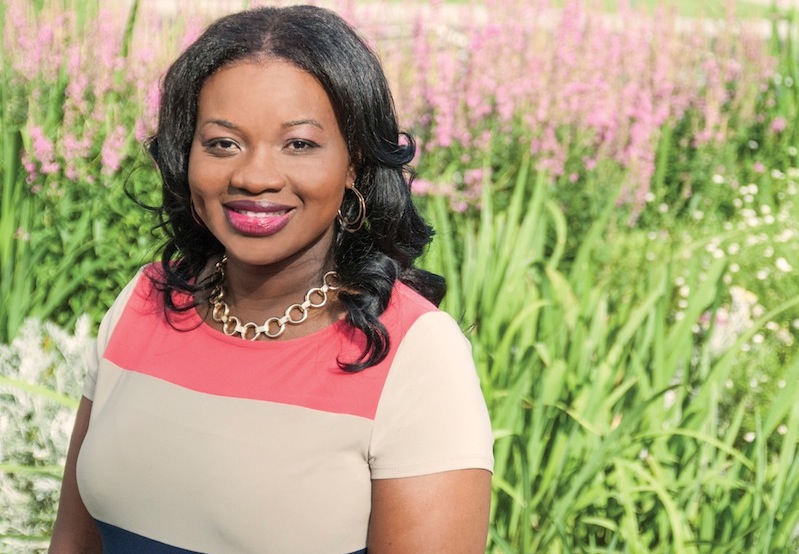 BENIQUEZ PALMER
Preconstruction Manager
Choate Interior Construction Co., Atlanta
AGE: 39
BS, Tennessee State University
MS, Southern Polytechnic State University
ACCOMPLISHMENTS
Has 19 years of construction experience. In five years at Choate, rose from Project Engineer to Assistant Project Manager to Project Manager.
Representative projects (all at Hartsfield-Jackson Atlanta International Airport): Concourse B concessions and Delta South Terminal Lobby; AATC Fire Alarm/Fire Suppression/HVAC upgrade; Robert A. Deyton Detention Facility renovation; reconfiguration of TSA security lanes; addition of 11 advanced image technology/body imaging devices to security checkpoints.
Completed master's degree in construction management at night while working full time.
EXTRACURRICULAR
Proponent of careers in construction with children's groups. Guest speaker at G.I.R.L.S. summer camp and local middle school career week; served on Architecture, Construction and Engineering Advisory Board at local charter school; volunteer and coordinator at Construction Education Foundation of Georgia Career Expo & Skills USA Competitions.
Recipient, Georgia Black Contractors Association Award for women in construction (2011).
Vice President, National Association of Women in Construction, Atlanta chapter. Received 2004 NAWIC Rookie of the Year award. Developed and chairs NAWIC Atlanta Building Design and CAD Competition programs. Committee Chair, NAWIC Trades Women Outreach Program.
Active in Delta Sigma Theta Sorority.
Member, Toastmasters International.
Education and safety volunteer, AGC Georgia branch.
Mentor, ACE Atlanta.
Volunteer, Atlanta Tool Bank.
OFF THE CLOCK
Plays saxophone and flute.
She and her husband, Derrick, rescued a cocker spaniel six years ago. "Hogan [the dog] seems to be jealous of the baby that's on the way."
SECRET LIFE
Was the drum major in her high school band, in Huntsville, Ala.
Verdant Engineer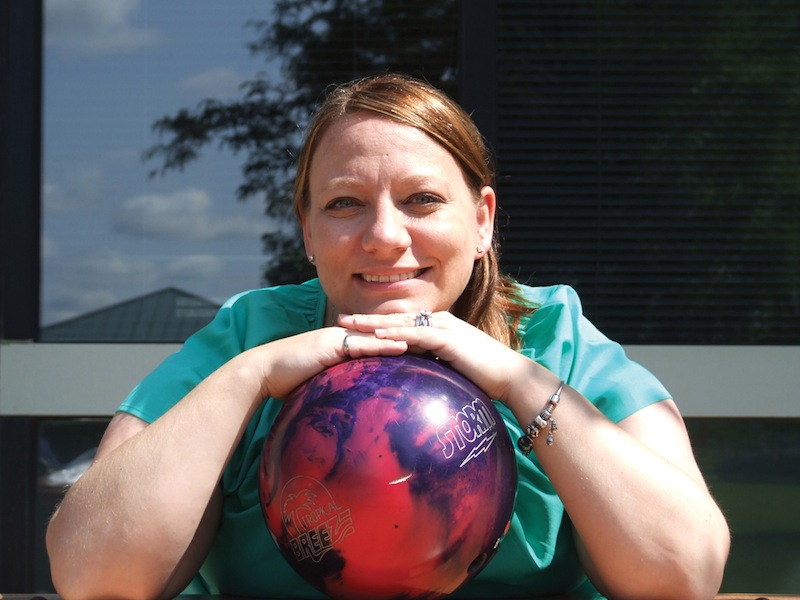 BRIDGET S. HENK, PE, LEED AP BD+C, ENV SP
GRAEF, Milwaukee
AGE: 32
BS, University of Wisconsin–Milwaukee
ACCOMPLISHMENTS
Member, GRAEF Sustainability Committee; leader, Stormwater Group.
Earned Envision Sustainability Professional credentials for green infrastructure; first to earn Envision Sustainability Trainer designation in Wisconsin.
Key projects: drainage analysis for the Lakefront Gateway and State Highway 165 Expansion; engineering for the Milwaukee Avenue Utility and Street Reconstruction, Wauwatosa, Wis.; Kinnickinnic River Restoration; Community Memorial Hospital Expansion, Menomonee Falls, Wis.
Professional engineer in Wisconsin and Illinois.
EXTRACURRICULAR
Guest instructor, UWM's Senior Design class.
Past President, ASCE Southeast Branch (2013). Formed Wisconsin Section's Sustainability Committee; youngest technical committee chair at section level.
Chair, ASCE Younger Members Group committee to execute the first STEM Expo, attracting >150 attendees in 2012, nearly 500 in 2014.
Member, Wisconsin Green Building Alliance; Wisconsin Association of Stormwater, Floodplain, and Coastal Management; Women in Science and Engineering; Wisconsin Commercial Real Estate Women.
OFF THE CLOCK
Campaign coordinator for more than 100 United Way employees in 2009.
Volunteer, Salvation Army (December 2009-2012), Habitat for Humanity (2009-2010), Manitowoc Youth Softball (2009-2012), ASCE Younger Members Group: sponsored food drive for Hunger Task Force (2008-2012).
Led engineering activities at six Milwaukee schools (2008-2011).
Group leader, STEM for Girls career fair for middle-school girls (2012, 2015).
Passions: running, biking, bowling, softball, gardening.
SECRET LIFE
First job: milking cows at a friend's dairy farm at age 12.
Can't live without her Snoogle, "the most amazing pregnancy pillow ever" (she and husband, Michael, are expecting their first child in December).
Healthcare Integrator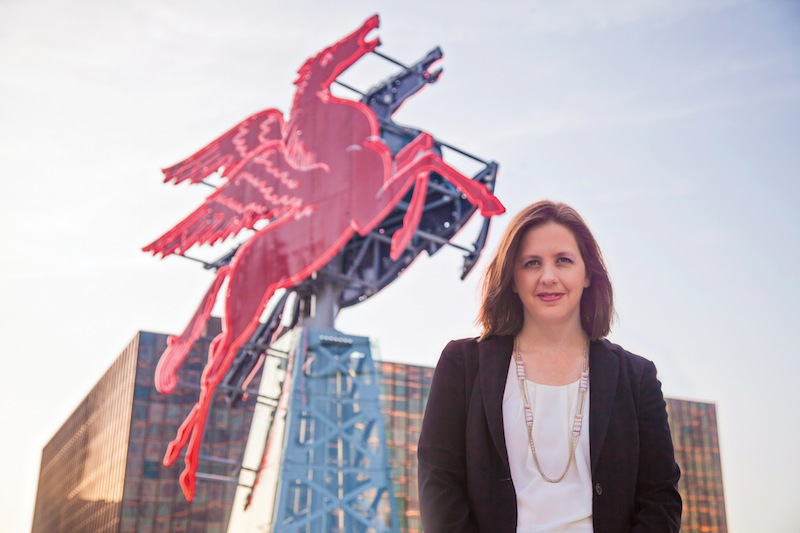 JULIE FRAZIER, AIA, ACHA, LEED AP BD+C
Senior Associate, Medical Planner
Perkins+Will, Dallas
AGE: 36
BArch, University of Texas at    Arlington
ACCOMPLISHMENTS
Responsible for planning and client-team integration of major hospital and clinic projects. Has placed >5,000 inpatient beds in service.
Top projects: Everett Building and Cancer Center, OU Medical Center, Oklahoma City, Okla.; Baylor All Saints Center, Dallas; Medical Center of Aurora (Colo.); Good Samaritan Hospital, San Jose, Calif.
International Health Project Award, International Academy for Health & Design; Outstanding Construction Award in Healthcare ($10-30 million) from AGC, Austin Chapter, for Reliant Austin (Texas) Rehabilitation Hospital.
EXTRACURRICULAR
Sustainability Co-Leader, P+W Texas Practice. Leads training for staff seeking LEED accreditation. Created Associate Development Series, which pairs associates with principals to present programs on leadership.
Represented P+W in AIA Emerging Leaders Program (2014); provided design services to Bonton Farm-Works, an urban farming organization in the poorest area of Dallas.
Member, P+W Resiliency Task Force.
ACE Mentor (2005-present); Habitat for Humanity (1995-present).
OFF THE CLOCK
Created Women in Leadership group (2014).
SECRET LIFE
Husband's name is Buck; sons' middle names are Bear and Colt. "Some call me the zookeeper."
LEEDing Man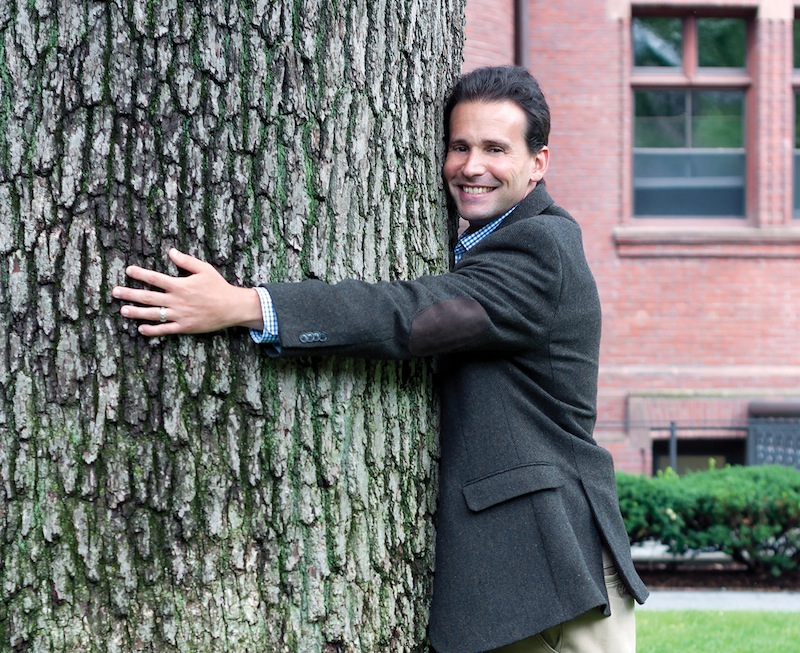 BLAKE JACKSON, AIA, NCARB, LEED Faculty
Associate/Sustainability Practice Leader
Tsoi/Kobus & Associates, Cambridge, Mass.
AGE: 34
MArch, Architectural Association Graduate School (London)
BArch, Southern Polytechnic State University
ACCOMPLISHMENTS
Sustainability Director for 70-person firm. Responsible for projects in healthcare, commercial, higher education, and science + technology sectors.
Has worked on five Gold and two Silver LEED-certified projects that save 2.3 million gallons of water and $858,520 in energy per year.
Co-ran 18-month pilot project with Green Guide for Health Care, measuring 65 international hospitals' use of Operations Guideline. Results presented at CleanMed 2012.
EXTRACURRICULAR
Leads the firm's external green initiatives. Author of the firm's annual report on its carbon reduction effort.
Youngest Board Member, A Better City, Boston.
Co-chair, Sustainability Education Committee, Boston Society of Architects.
Coordinator/speaker, TK&A "Green Week" (2013-present).
Authored two firm policies, one requiring manufacturers/vendors to supply EPDs and HPDs, the other providing subsidy to staff cyclists for bike maintenance.
Led New England's inaugural "Healthy Materials Summit."
OFF THE CLOCK
Has traveled to 34 U.S. states, two Canadian provinces, 22 countries, three continents.
Passions: hiking, swimming, kayaking, distance running (completed the Silver Comet Half-Marathon, Mableton, Ga., in 1:29:45).
Renewable-powered water-taxi system to serve Rhode Island won second place in Resilient Cities competition (2010); his indoor/outdoor urban farm staffed by local youth was a finalist in A Better World by Design (2013).
SECRET LIFE
Least favorite college class: building sciences.
His band, Mark of the Least (he was the drummer), won a Battle of the Bands in Marietta, Ga., in 2004.
Virtuoso Engineer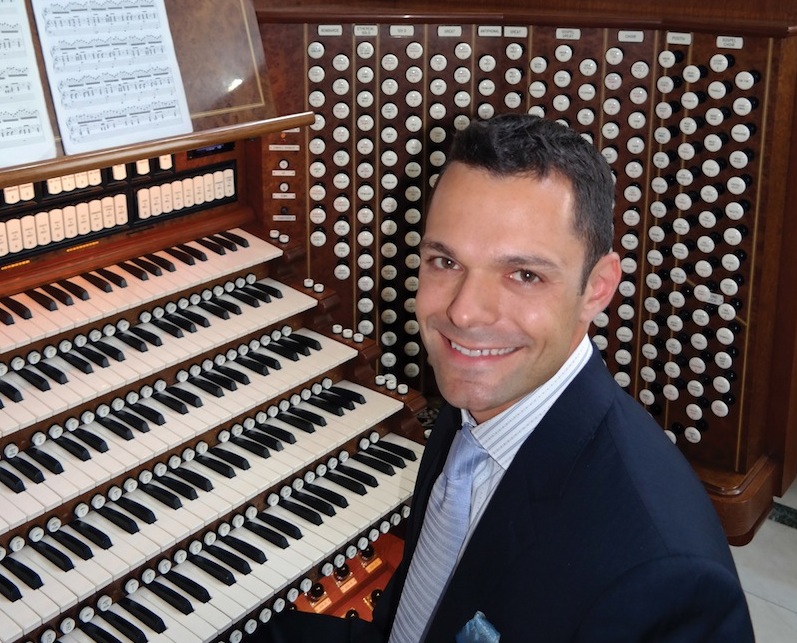 CARL NEIMEYER, PE
Director of Operations
Sabree Inc., Columbia, Md.
AGE: 31
BS, Carnegie Mellon University
ACCOMPLISHMENTS
Joined Sabree, a small-business general contractor, in mid-2015.
Previously, Construction Manager, Public Works Department, U.S. Naval Academy, Annapolis, Md. Provided supervisory construction oversight of $34.7 million annual capital improvements program executed by 14 part-time personnel.
Significant project: $9 million renovation and modernization of the U.S. Naval Academy administration building, which entailed relocating the Academy superintendent — a three-star Admiral — and his entire staff, and meticulously restoring or re-creating every historic detail.
Navy career includes service as Ensign in elite Civil Engineer Corps. First assignment: managing $51.2 million in construction spread over 21 projects in Jacksonville, Fla.
Did a 22-month tour with the Seabees at Naval Mobile Construction Battalion FIVE in Port Hueneme, Calif., that included two deployments in Afghanistan.
Communications Officer and Assistant Training Officer for Pacific Fleet Naval Construction Force at Naval Construction Group ONE; supervised a staff of 120 civilians and military. Led the standup of new training department.
EXTRACURRICULAR
American Society of Refrigeration Air Conditioning Engineers; Society of American Military Engineers. Officer in Charge, Seabee Summer Engineering and Construction Camp.
Chair of his church building committee. Sings in the choir.
OFF THE CLOCK
Passions: golf, roasting coffee, repairing cars, making craft cocktails.
SECRET LIFE
Formed Gregorian Chant Schola musical group, which he leads on Sundays at his church.
Long-time organist. Got to know Monte Maxwell, the Naval Academy organist, while restoring the Academy's admin building; now he gets to play the instrument (shown here) on a regular basis.
Healthcare Devotee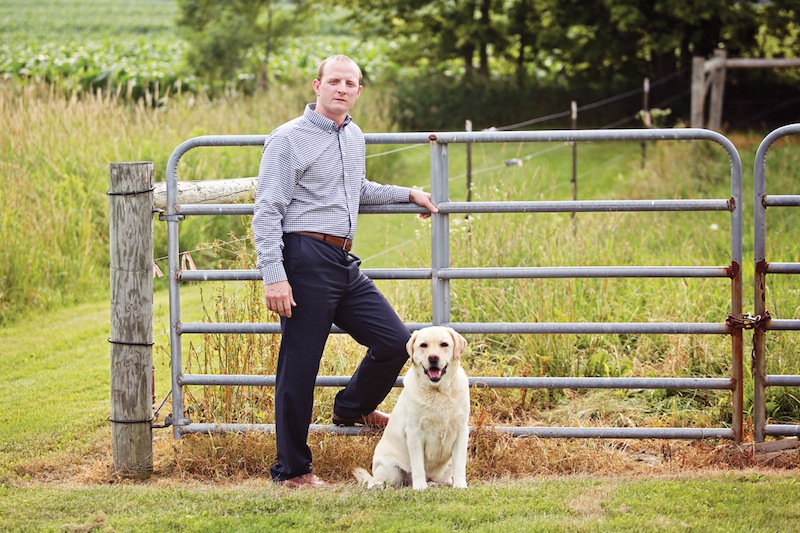 LUCAS M. KONGER, RA, AIA, NCARB
President
Vintage Archonics, Fort Wayne, Ind.
AGE: 32
BArch, University of Kentucky
ACCOMPLISHMENTS
Within two months of hire, managed a new catheterization lab installation at an existing hospital. Three months later, led team as Project Manager for a new $25 million replacement hospital in LaGrange, Ind. At 30, he became the youngest member of the executive team.
Principal in charge of design for the firm's healthcare business. Has grown market share by >30% in the last two years. In 2014, procured the largest single contract in the firm's history ($55 million in construction).
Representative projects: Parkview Whitley Hospital, Columbia City, Ind. (110,000-sf replacement facility); Rochester (Ind.) Learning Center (LEED Silver).
Awards: Hagerman Group Designer of the Year (2014); Whitley County Heart of Gold Award (2010); International Masonry Institute design competition (first runner-up, 2004).
NCARB IDP mentor for graduate-level employees and interns.
Company liaison to Builder's and Contractor's Association.
Member, AIA/AAH Codes & Standards Committee.
EXTRACURRICULAR
Member, Parkview Whitley Foundation Board (2014-present). Has helped raise >$200,000 for the hospital foundation.
OFF THE CLOCK
Raises livestock and manages thoroughbred breeding and racing farm with his wife, Jennifer, and their three children: Olivia (6), Owen (4), and Addison (2).
4-H volunteer.
Committee member, Indiana Ducks Unlimited Sponsor Chapter. In 2014, the group raised enough money to save 155 acres of wetlands.
SECRET LIFE
Avid duck/turkey hunter, outdoorsman, conservationist; can shoot a bow with either hand.
Youth Booster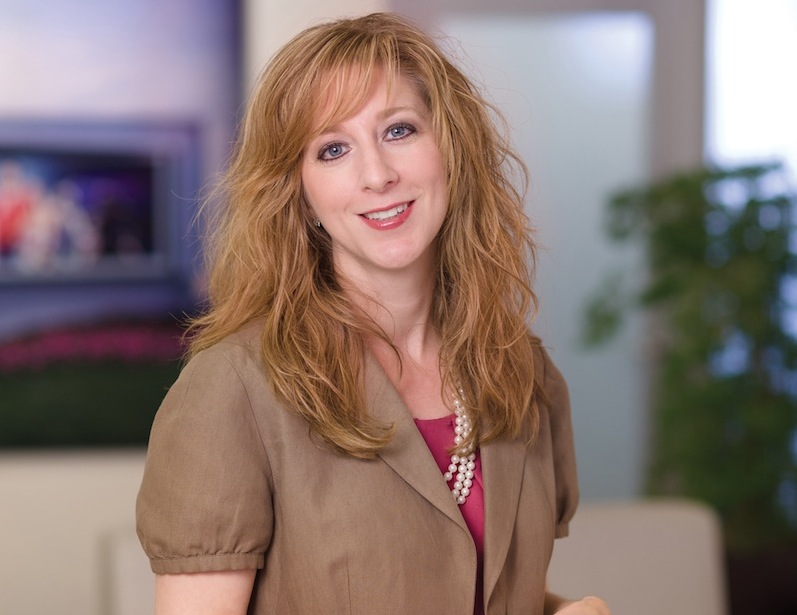 VIRGINIA E. MARQUARDT, AIA, LEED AP,
Senior Associate
DLR Group, Santa Monica, Calif.
AGE: 39
BArch, Louisiana Tech University
ACCOMPLISHMENTS
Senior Associate, DLR K-12 Studio.
Member, DLR Group K-12 Forum.
Launched DLR Group's Internship Development Program.
Significant projects: Beverly Hills (Calif.) USD, Hawthorne School modernization (education planner); Manhattan Beach (Calif.) USD facilities master plan (PM); Kingman (Ariz.) USD (project architect, assistant PM); Santa Cruz County Criminal Justice facilities, Nogales, Ariz.; County of Kings Superior Court, New Handford (Calif.)
Courthouse (detention project architect).
Licensed architect in Arizona and California.
EXTRACURRICULAR
2015 National Chair, AIA Young Architects Forum.
2013 AIA National's Young Architects Award; 2009 AIA Arizona Young Architects Citation Award; 2006 AIA/Western Mountain Region's Jason Pettigrew Associate AIA Memorial Leadership Scholarship.
Guest lecturer/design critic, Louisiana Tech architecture program.
Member, AIA Education Committee (2010-present).
Board of Directors, AIA/Phoenix Metro (2006-2011).
Mentored English language learners students at Coronado High School, Scottsdale, Ariz.
ACE Mentor program, Los Angeles.
OFF THE CLOCK
Favorite vacation spot: Washington, D.C. "The history of the city, and the planning and architecture, fascinate me."
SECRET LIFE
Loves roller coasters; all-time favorite: the Texas Cyclone.
Award-Winning PM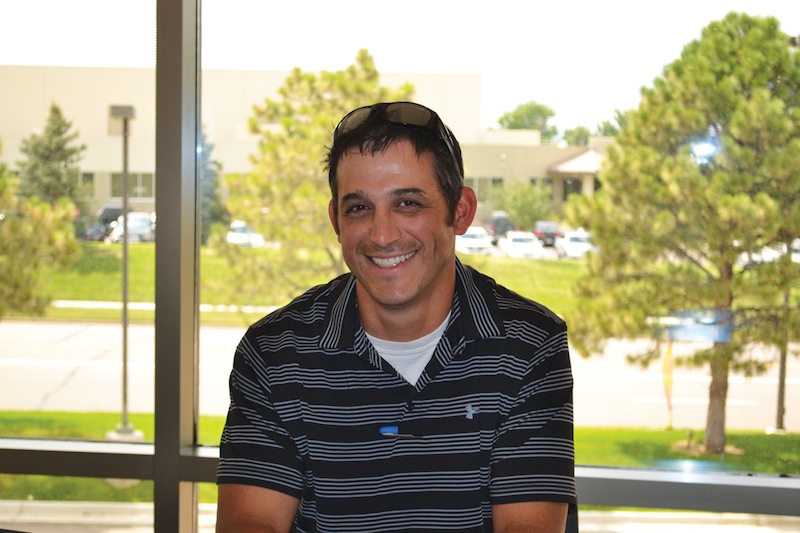 CJ HARVEY, LEED AP
Project Manager
Haselden Construction, Centennial, Colo.
AGE: 32
BS, Colorado State University
MBA, University of Colorado Denver
ACCOMPLISHMENTS
Major projects: the 725,000-sf University of Colorado Hospital Leprino Office Building, completed in <15 months during a brutal Denver winter; Steele Creek, a 446,000-sf luxury apartment tower in Denver's Cherry Creek neighborhood.
University of Colorado Hospital Expansion project received the Haselden Excellence in Safety Award, the 2013 AGC Project of the Year for Construction Excellence, and the 2013 AGC ACE Award for Best Building Project Over $70 Million.
Received Purpose Recognition & Achievement Award from his firm for managing the 188,000-sf, LEED Gold Frederick (Colo.) High School.
Project Manager for the last three projects selected for the annual AGC/OSHA CHASE Partnership on-site qualifying inspection. Haselden achieved a top BLUE rating.
EXTRACURRICULAR
Mentor/sponsor, CM Cares, an exclusive class at Colorado State University for construction management students. Remodeled a home to make it ADA compliant for a paralyzed individual.
Chair-elect (2016), AGC Colorado Future Leaders Steering Committee. Youngest member of AGC Colorado Board of Directors.
OFF THE CLOCK
Volunteers for community projects through his church.
Passions: golf, softball, yard work. "I look forward to mowing the grass."
He and his wife, Christen, are parents of Braela (7), Stella (3), and Ryker (2).
SECRET LIFE
Originally from Odessa, the West Texas town of "Friday Night Lights" fame.
Safety Crusader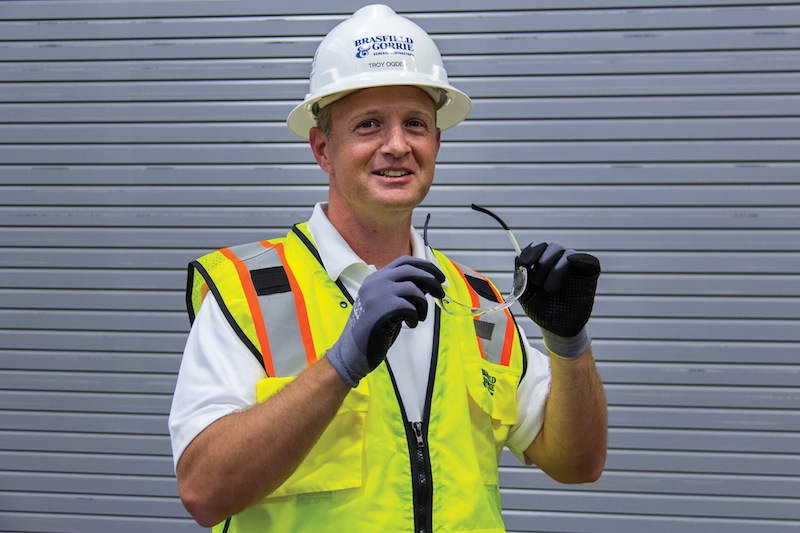 TROY OGDEN, CSP, CHST
Corporate Safety Director
Brasfield & Gorrie, Birmingham, Ala.
AGE: 38
BS/MS, Indiana University
ACCOMPLISHMENTS
Oversees team of 60 safety professionals working across 17 states and eight regional offices. Under his leadership, the company's safety performance has experienced a >40% decline in Recordable Incident Rate, a nearly 75% reduction in Lost-Time Incident Rate, and a >25% decline in Experience Modification Rate. These efforts have cut the firm's injury-related  expenses in half.
In 2014, ABC's Alabama Chapter recognized his team with two Innovation Awards honoring recent safety initiatives, one for its crew work plan, another for its safety captain program.
Currently leading company efforts to host safety summits for electrical subcontractors across the Southeast.
Representative projects: Grandview Medical Center, Birmingham, Ala. ($180 million); Orlando (Fla.)Veterans Affairs Medical Center Hospital ($321 million): South Wastewater Treatment Plant (Phases I-II), Baton Rouge, La. ($220 million).
EXTRACURRICULAR
Vice President, American Society of Safety Engineers, Alabama Chapter.
Member, AGC; ABC Alabama; National Association of Safety Professionals; National Safety Council.
Volunteer, Big Brothers Big Sisters, ACE Mentor program.
Actively involved in the firm's charitable efforts, notably its annual BBQ Cook-Off for Charities, which has raised >$640,000 since 2007.
Board of Trustees for his church.
OFF THE CLOCK
Tee ball coach. He and wife, Kara, have three children: Claire (7), Andrew (5), and Chloe (2).
Passions: DIY home projects, running, hunting, fishing, golf.
SECRET LIFE
Closet chess nerd.
Podcast junkie; favorites: Andy Stanley and Dave Ramsey.
Sound Citizen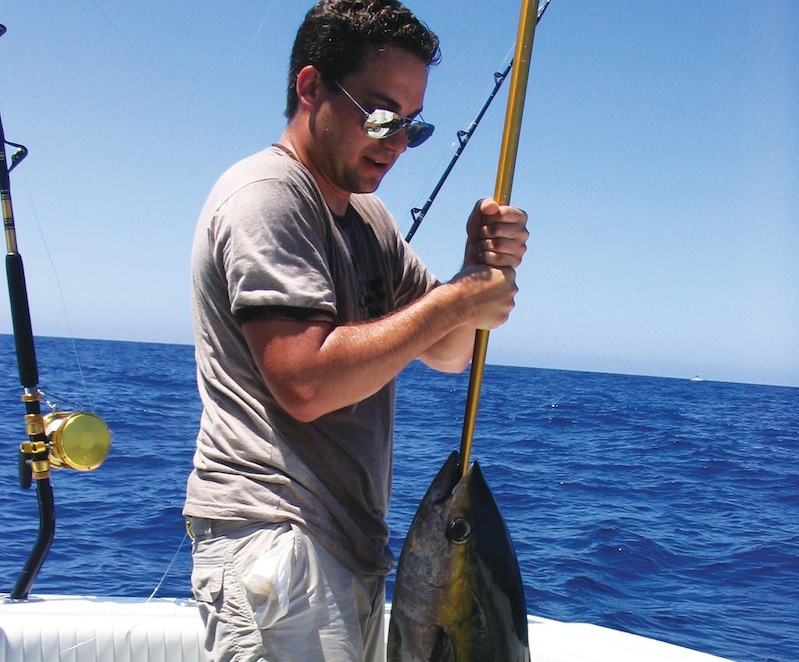 RANDY WALDECK, PE, LEED AP
Principal of Acoustics
CSDA Design Group, San Francisco
AGE: 37
BS, California Polytechnic State University
ACCOMPLISHMENTS
Became Principal and Owner of CSDA, a leading California acoustical design firm, at age 35. 
Expert in environmental, aviation, architectural, and mechanical equipment noise and vibration control. Has consulted on >500 transit and architectural projects. Manages $3 million in project work.
Led the growth of the firm's acoustics market revenue by 400% from 2013 to 2014.
Significant projects: Universal Studios Sound Monitoring Program; Silicon Valley BART Extension Noise Insulation Program; Ravenswood Family Health Center (serving low-income families in East Palo Alto, Calif.).
EXTRACURRICULAR
Project Manager for FAA-sponsored airport sound-insulation programs; working on a federal research project evaluating acoustical measurement methods.
Member, Urban Land Institute; Acoustical Society of America; Institute of Noise Control Engineering.
Helped form the Northern California San Francisco Bay Bridge Branch of USGBC.
Member, American Association of Airport Executives planning committee; frequent speaker at AAAE annual conferences.
Board Member, Real Estate & Construction Networking Group of San Francisco.
OFF THE CLOCK
Passion: fishing, beach days on the Pacific coast, national park visits, camping, hiking with his wife and son, Nicholas (3), and family bike rides through Sonoma's wine country or along the Crystal Springs Reservoir in San Mateo.
SECRET LIFE
Once taught welding at Cal Poly.
Fluent in Spanish; taught ESL while studying in Spain.
Rafted down Peru's Urubamba River, then hiked up to Macchu Picchu and Wayna Picchu (2001).
Job Juggler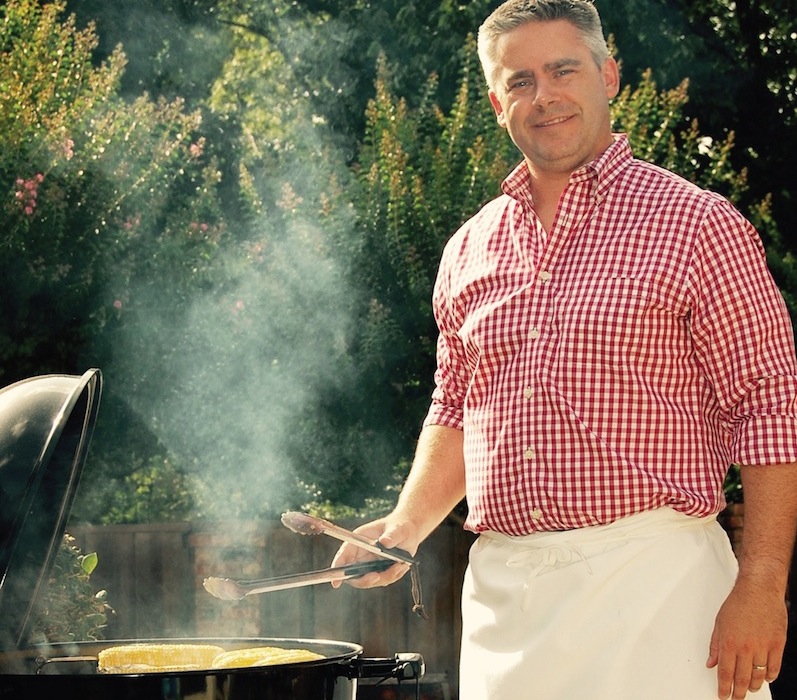 JOE JOUVENAL, LEED AP BD+C
Vice President of Operations
McCarthy Building Companies, Dallas
AGE: 39
BS, Virginia Polytechnic Institute and State University
ACCOMPLISHMENTS
Promoted five times since joining McCarthy in 1998.
Oversees operations in healthcare and higher education sectors. Notable recent project: the $167 million Centers for Disease Control and Prevention Lab, Atlanta.
Representative projects: Georgia State University–Parker H. Petit Science Center, Atlanta (370,000 sf); Georgia Institute of Technology Engineered Biosystems Building, Atlanta (223,000 sf); Midland (Texas) Memorial Hospital (316,513 sf); Fort Bliss Hospital Replacement, El Paso, Texas (1.2 million sf).
Helped secure more than $700 million in new contracts in the DFW metroplex.
Selected for McCarthy's year-long Advanced Leadership Program (limit: 20 employees).
EXTRACURRICULAR
Board Member, TEXO, the association representing the construction industry in North and East Texas.
Member, TEXO Safety Initiative Committee and American Association for Laboratory Animal Science.
Volunteer, Children's Healthcare of Atlanta (built ramps for outpatient children's homes); Susan G. Komen Breast Cancer Foundation (2013-2015); painted classrooms at Mi Escuelita Preschool for at-risk children in Dallas.
Participant, American Heart Association Heart Walk (2012); McCarthy team captain (2013).
OFF THE CLOCK
Passions: golf, skeet shooting, swimming, and watching cartoons with his sons, Ford (7) and Lawson (4).
Favorite spot: Anguilla, where he and his wife, Maryanne, honeymooned.
SECRET LIFE
Excellent juggler.
Barrier Breaker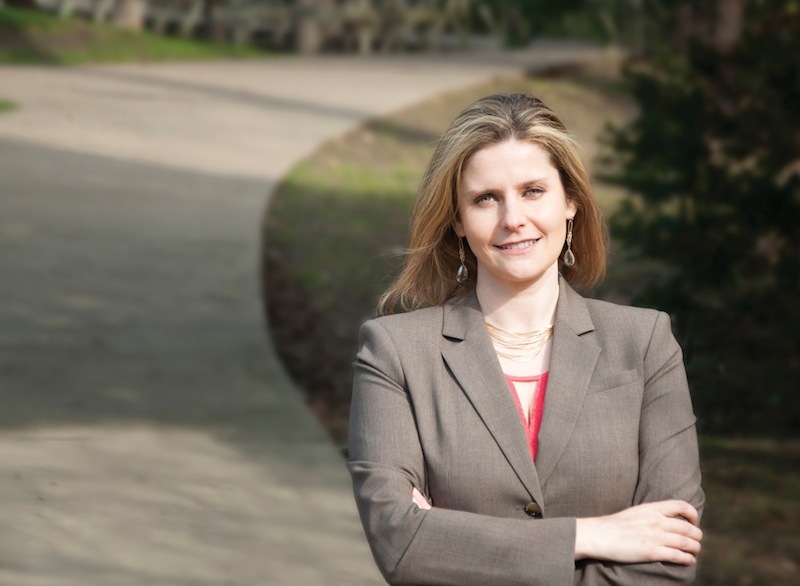 ANN TRUAIR, LEED GA
Co-founder
Above Glass Ceilings, Dallas
AGE: 38
BS, University of Phoenix
MBA, Pepperdine University
ACCOMPLISHMENTS
Co-founded Above Glass Ceilings in 2015. Focus: advancing women in the professional marketplace.
Formerly, VP of Marketing and Knowledge Management, Balfour Beatty Construction, Dallas (2007-2015). Strategic pursuit leader on $2 billion worth of awarded projects. Expanded company's federal market portfolio to four geographic divisions and added four new federal building types: USACE healthcare, barracks, wharfs, and hangars.
Head of National Marketing for Balfour Beatty's innovation group, the Capability Center, which created the firm's first online knowledge center. Tripled site content in one year.
Spearheaded implementation of $2 million Customer Relationship and Digital Asset Management platforms to support >3,000 Balfour Beatty employees for marketing and business development.
Notable pursuits: Utah Data Center ($1.2 billion in construction); Carl R. Darnall Medical Center ($530 million in construction); California High Speed Rail ($17 million in design).
EXTRACURRICULAR
Participant, Leading Change Workshop, Executive Coaching Program, Servant Leadership Learning Community.
Education Committee Member, Society for Marketing Professional Services.
Actively involved with MicroMentor.org, a professional community that connects entrepreneurs with volunteer professional mentors.
OFF THE CLOCK
Volunteer, Valentines for Vets.
Helped raise $30,000 in the last two years for the National Brain Tumor Society.
Donated marketing/graphic design services for Children's Medical Center Dallas golf fundraiser.
Passions: hiking, swimming.
SECRET LIFE
Can solve Rubik's Cube in two minutes flat.
"I used to rock at old-school games like Age of Empires and Warcraft."
Designer/Planner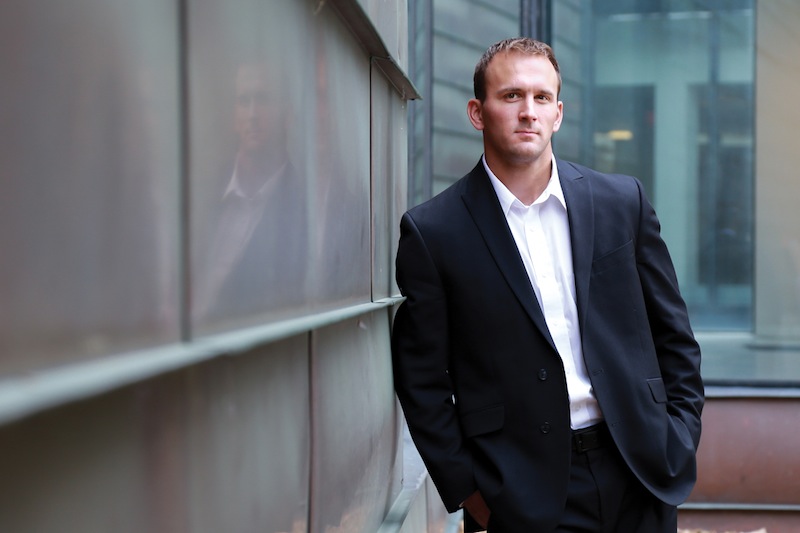 MICHAEL J. KISCH, AIA, NCARB, LEED BD+C
Design Project Manager
University of Minnesota
AGE: 34
BSArch, MArch, MURP, Certificate of Metropolitan Design, University of Minnesota
ACCOMPLISHMENTS
Joined the University of Minnesota in June. Responsible for predesign and design execution of capital improvement projects across the five-campus UMN system.
Associate, RSP Architects, Minneapolis (2007-2015). Focus on synthesis of design, planning, and development strategy for large-scale projects. Developed internal career development program for younger members of the firm.
Top RSP projects: Vestfield Towers, Kuala Lumpur, Malaysia (two 60-story towers); Tianjin Wharf, Tianjin, China (pedestrian boardwalk/integral transit system); American Dream Meadowlands, East Rutherford, N.J. (repositioning of 4.8 million-sf retail/entertainment complex).
Co-founded T/Here: The Journal of Design while getting his MArch.
EXTRACURRICULAR
Board of Directors, AIA MN and AIA Minneapolis. Active in AIA MN Convention Program Committee, Evolving Practice Forum, Committee on Design, and Minnesota Design Team.
Guest critic, UM College of Design; active in the college's mentorship program, career fair, and portfolio review.
Advisory Board, ULI MN; Co-chair, ULI Urban Plan Program (2012-present); Young Leaders Group Executive Committee (2007-2008); Program and Education Committee.
President, AIAS Minnesota (2001-2002).
OFF THE CLOCK
Chair, Brooklyn Park (Minn.) Citizen Long-Range Improvement Committee.
Member, Community Advisory Committee, Bottineau Transitway (proposed light rail extension).
Volunteer, Aeon, a nonprofit affordable housing developer in Minneapolis (2005-present); Junior Achievement USA (2011-present); The Minneapolis Foundation (2010-present); Search for Shelter (2002-2008); Habitat for Humanity.
Passions: golf, fishing, weightlifting, softball, beach volleyball.
He and wife, Kay, have a son, Chase (3).
SECRET LIFE
Played saxophone and tuba in his youth.
Holistic Thinker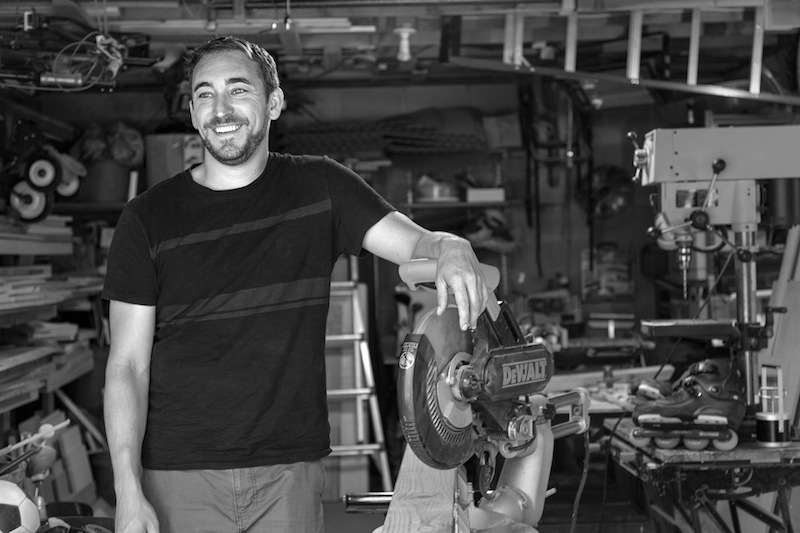 EVAN WEREMEYCHIK, AIA, LEED AP, NCARB
Principal
Perkins Eastman, New York, N.Y.
AGE: 39
BArch, Syracuse University
ACCOMPLISHMENTS
Started his career at Perkins Eastman (1998-2003). Joined now-defunct Karlsberger Architecture, rising to Vice President of Healthcare and Science Architecture. Rejoined Perkins Eastman in 2011. Named Principal at <40 years of age.
Primary practice focus: healthcare architecture and laboratory facilities, with special interest in translational research facilities.
Believes in taking a holistic approach to his work—design, planning, materials, accounting, consultant trades, community impacts—"from the micro to the macro."
Notable projects: Feinstein Institute for Medical Research Laboratory Addition/North Shore–LIJ Health System, Manhasset, N.Y. (Best of 2008 Design Award from New York Construction); Winthrop-University Hospital Research and Academic Center, Mineola, N.Y. (95,000 sf).
Published articles on new design protocols for research, academic laboratory, and healthcare spaces.
IDP mentor to Perkins Eastman's junior staff.
EXTRACURRICULAR
Active in local park district (in Westchester County, N.Y.), including hands-on maintenance of park and neighborhood resources.
OFF THE CLOCK
Passion: building and fixing things, whether it's designing a new lamp or renovating his home for his family: wife Rosicel and children Arjen (8) and Mateo (3).
SECRET LIFE
Can skate backwards down stairs; has skated the "Rocky" steps in Philadelphia and the Spanish Steps in Rome.
Mile-High Talent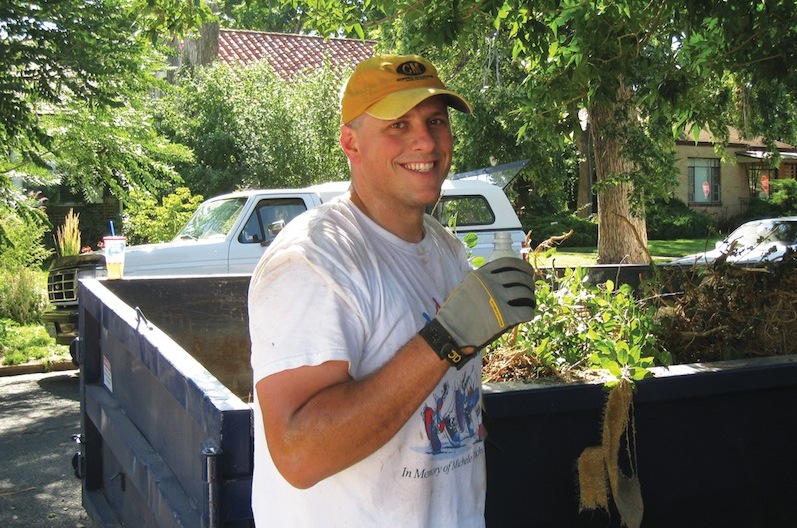 LUCAS MALLORY
Manager of Special Projects
PCL Construction, Denver
AGE: 37
BSME, Colorado State University
ACCOMPLISHMENTS
Joined PCL in 2005 as Project Engineer. Rose to Denver District Preconstruction Manager, Business Development Manager, and now Special Projects Division Manager. In his first year in that role, he increased the division's annual volume from $14 million to $37 million.
Representative projects: Ball Aerospace building expansion ($18 million); NIST Advanced Laboratory, Boulder, Colo. ($90 million program); Denver Public School Downtown Campus ($32 million); Denver Commuter Rail Maintenance Facility ($64 million).
Robert Stollery Construction Leadership Award (2009), given annually to only two out of more than 4,000 PCL employees.
EXTRACURRICULAR
Spotlighted in Top 25 Most Influential Young Professionals by ColoradoBiz.
Participant, Leadership Denver program (2013).
Board Member, Design Build Institute of America, Rocky Mountain Region; Mile High Youth Corps (2012-present).
Member, NAIOP | Commercial Real Estate Development Association; Metro Denver Economic Development Corp.; ULI Colorado.
Member of his church's facilities committee.
Volunteers of America: his family delivered holiday baskets to senior citizens this past winter.
Led PCL's annual Mile High United Way campaign (2009); Denver office raised $1.45 million, an increase of 21% over the previous year.
OFF THE CLOCK
Passions: crossfit, and skiing with his wife, Johann, and their five children: Ben (11), Emerson (10), Henry (7), Charlie (5), and Bronwyn (3).
Favorite vacation spot: family home on Magnetic Island, Queensland, Australia.
SECRET LIFE
Likes to zone out to Dubstep, Bob Dylan, or country music.
Philanthropic Powerhouse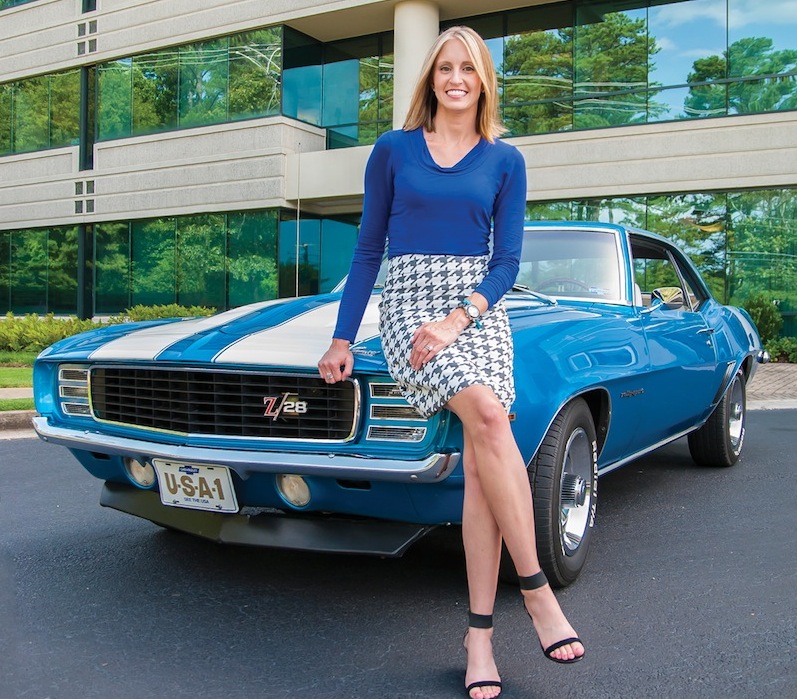 EMILY BRIDGES
Marketing Director
Choate Construction Co., Atlanta
AGE: 30
BA, Clemson University
ACCOMPLISHMENTS
Joined Choate in 2009; promoted to Marketing Director in 2011. Revamped communications and quality across the firm's five offices.
Involved in procurement of several top Choate projects in 2014: Fiserv, the largest interior project in Atlanta in 2014, and The Inn at Palmetto Bluff Montage hotel, Condé Nast's #1 U.S. Resort.
Executed company's 25th anniversary marketing campaign and company trip (400 staff and guests to Asheville, N.C.). Revamped Choate's marketing materials and created a complete protocol of graphic standards. Implementing a consistent tenure-anniversary recognition system, corporate gym, and FUN committee program.
EXTRACURRICULAR
President-elect (2016), Real Estate Group of Atlanta; REGA Young Leader Representative (2011-2012); Mentorship Coordinator (overhauled mentorship program); Programs Chair (2013-2014: planned >20 events).
Member, Programs Board, Society of Marketing Professional Services (2009-2011).
Member (2013-present) and Treasurer-designate (2016), Clemson University's Advancement Board for Real Estate Development.
OFF THE CLOCK
Board of Directors, Georgia Cystic Fibrosis Foundation (2010-present).
Recipient, national Jena Award from CF Foundation for outstanding lifetime fundraising and volunteer efforts. Has helped Choate colleagues raise >$2 million toward CF research.
Founded Cars & 'Q for the Cause, an annual fundraiser for CF research; raised $176,000 in 2015.
Founding Board Member, Andee's Army, a nonprofit supporting children and youth with brain injuries.
Volunteer, Big Brothers Big Sisters (2007-present).
SECRET LIFE
Passions: Belgian beer, Pictionary ("I dominate!"), her '69 Chevy Camaro.
Renaissance Guy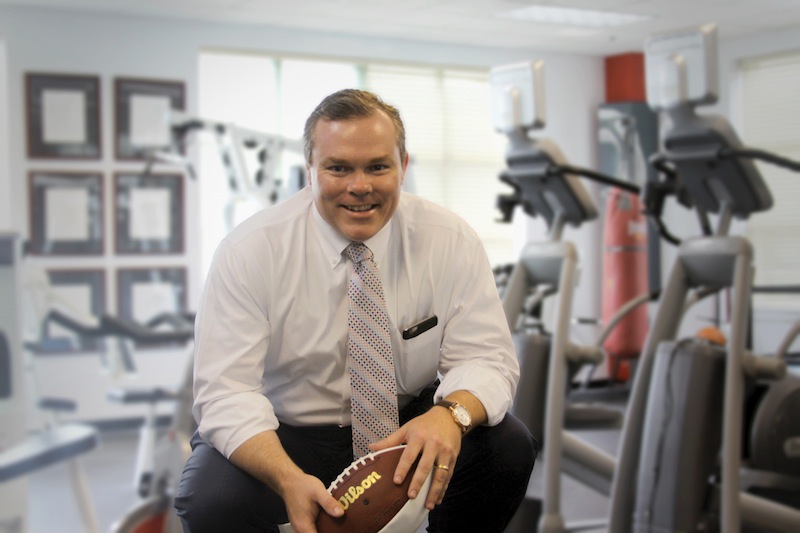 ANGUS LEARY
President/General Manager, Northeast Region
Suffolk Construction Co., Boston
AGE: 39
BA, Amherst College
ACCOMPLISHMENTS
Started at Suffolk as an intern >20 years ago. He was discovered while in high school by company founder John Fish. Youngest president and GM in Suffolk's history.
Played a critical role in some of the largest, most complex projects in New England: Two Financial Center, Boston Opera House, Mandarin-Oriental Boston, and the recently completed Millennium Place, The Victor, and Logan International Airport ConRAC.
Has served every key role on a project team—estimator, preconstruction manager, project engineer, superintendent, project manager, project executive, and vice president.
Advocates for implementation of cutting-edge processes and technologies, such as Lean Construction and virtual design and construction, at Suffolk.
EXTRACURRICULAR
Board of Trustees, Chair of the Building/Facilities Master Plan Committee, Tabor Academy (his high school).
Board Member, AGC Massachusetts.
Board Member, Dover Sherborn Education Fund; helped raise more than $3.4 million to support four public schools in the district.
Member, NAIOP | Commercial Real Estate Development Association.
Works directly with Red & Blue Foundation, Suffolk's charitable arm, and Scholar Athletes Program.
OFF THE CLOCK
Passions: high-end finish carpentry, restoring old cars, power lifting, raw oysters.
He and wife, Shannon ("my high school sweetheart"), have two boys: Angus, Jr. (9), and Finnegan (8).
Favorite vacation spot: Mattapoisett, Mass.
SECRET LIFE
One of 11 children.
Four-year starter as a running back at Amherst; lost to his younger brother Conan's Williams team in 1998.
While in college, one of his weightlifting partners was future WWE wresting champion John Cena.
Students' Advocate
NICK SERFASS, AIA, CAE, LEED AP, PMP
Executive Director
American Institute of Architecture Students, Washington, D.C.
AGE: 36
BA, University of Virginia
MArch, University of Miami
MBA, Auburn University
ACCOMPLISHMENTS
Oversees operations of student organization averaging more than 6,000 active members. Plans and executes multiple conferences, notably AIAS FORUM and AIAS Grassroots Leadership Conference.
Previously, Assistant Director, Internship and Education at NCARB. He visited >70 schools of architecture and dozens of firms, explaining the licensure process and offering career perspective.
At NCARB, co-led a special project team that developed options to streamline and overhaul the Intern Development Program.
Initiated and executed the Intern Think Tank, the first NCARB committee made up entirely of interns.
Former Project Architect for Baskervill, doing large-scale hospital campus projects. Led in-house mentoring group, which helped Baskervill earn the AIA/NCARB IDP Outstanding Firm Award (2007).
Earned architect's license at age 27, less than two years after getting his MArch.
Licensed architect in Florida and Virginia.
EXTRACURRICULAR
Board of Directors, AIA Richmond; Program Advisory Group Member, Architecture Exchange East Conference, AIA Virginia (2008-2009).
OFF THE CLOCK
Has run four 100-mile ultramarathons; next: Hardrock 100, Silverton, Colo. (July).
SECRET LIFE
Commutes >100 miles each way, Richmond, Va., to D.C. "It affords me the opportunity to pursue spectacular jobs while maintaining an enjoyable lifestyle."
Favorite tune: anything by Pitbull, especially "Fireball."
Galvanizing Force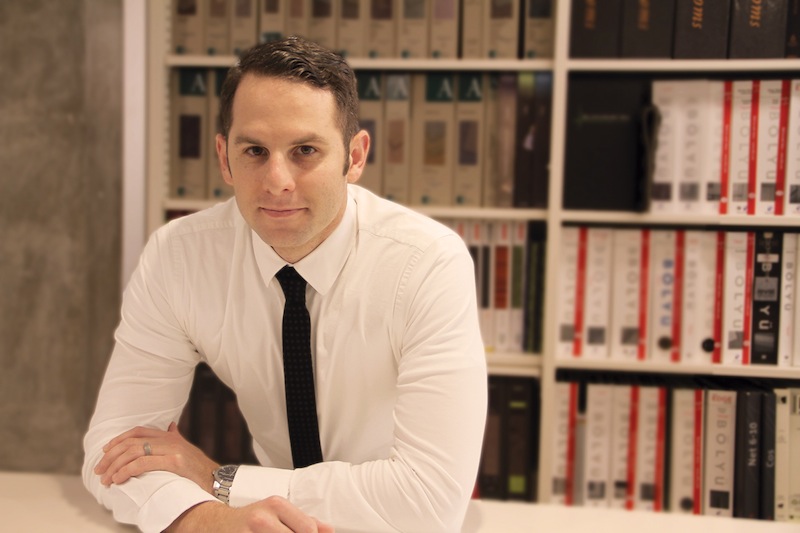 JARED KRIEGER, AIA, LEED AP BD+C, RA
Project Architect, Senior Associate
Gensler, Washington, D.C.
AGE: 33
BA, Drexel University
ACCOMPLISHMENTS
Has successfully led and delivered numerous BIM commercial design projects from concept through construction, notably Tysons Tower, Fairfax, Va. (22-story, 555,000-sf office building); Potomac Yard Center, Alexandria, Va. (1.5 million sf); student housing at George Mason University, Fairfax.
Led a team of >50 Genslerites from 12 offices on the ultra-fast-track design/delivery of the 37,000-seat La Rinconada Baseball Stadium, Caracas, Venezuela.
Selected to participate in inaugural class (2011) of Gensler's NextGen program, a leadership institute of 24 young professionals from around the firm.
Launched the Emerge program in Gensler's Southeast region, to help emerging leaders develop outward-facing skills for building client relationships. Emerge is currently  being rolled out globally around the firm.
EXTRACURRICULAR
Speaker, AIA National Convention (2013).
Member, AIA DC Mentoring panel (2012); NCARB Intern Development Committee (2011-present) and NCARB Education Committee and Practice Analysis Task Force (2012-2013).
Volunteer, Georgetown Jingle (2010-present), which raises money for Georgetown University Hospital Pediatric Oncology program. Since 2010, the group has raised >$2 million.
Led a team of Gensler volunteers to redesign the schoolyard of a D.C. elementary school.
OFF THE CLOCK
Plays in a men's ice hockey league twice a week.
Passions: running, skiing, home renovation.
SECRET LIFE
Captained the Drexel University club lacrosse team to two national Final Four appearances.
Public Servant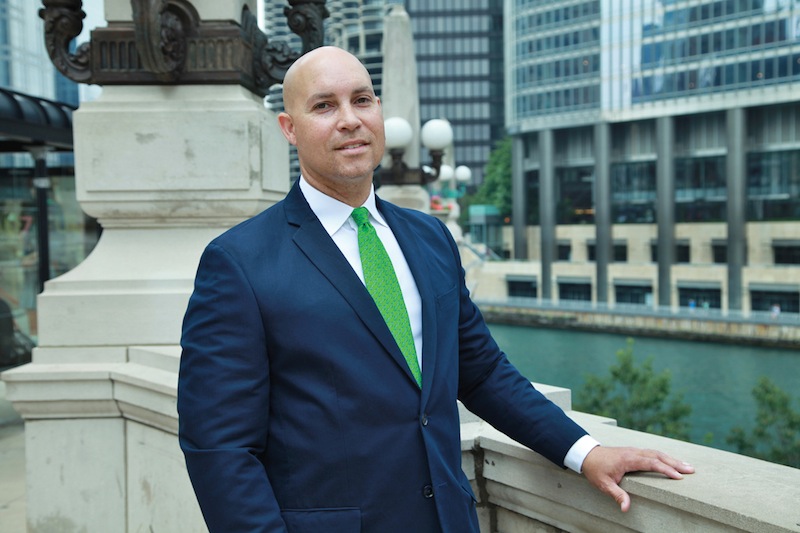 PETER OUSLEY
Project Executive
Lend Lease, Chicago
AGE: 39
BA, North Park University
MA, Roosevelt University
ACCOMPLISHMENTS
Project Executive supporting public-sector work for Lend Lease's Chicago office and Great Lakes business unit. Provides construction management services for hundreds of properties in the Chicago Public School system.
Former COO for Chicago Transit Authority, the nation's second-largest public transit system. Successfully executed revenue service during 2012 NATO conference in Chicago.
Prior to CTA, served as Deputy Commissioner of the Department of Aviation and First Deputy Commissioner for the City of Chicago Department of Buildings.
At the Chicago Buildings Department he implemented a program that enabled qualified, licensed professionals to self-certify building inspections; also wrote regulations that allowed an active construction site to be safely occupied for residential and commercial purposes while heavy construction was beingperfomed.
EXTRACURRICULAR
Member, City Club of Chicago; BOMA; Mid-Day Club; Hispanic American Construction Industry Association; Beth Hillel Congregation Bnai Emunah.
OFF THE CLOCK
Volunteer youth coach in basketball and tennis.
Passions: basketball, softball, gardening.
SECRET LIFE
He buys affordable clothes (shirts excepted) and has them tailored to fit like expensive clothing.
Training for a 20K run.
His father served on Air Force One during the Nixon Administration.
Sustainability Savant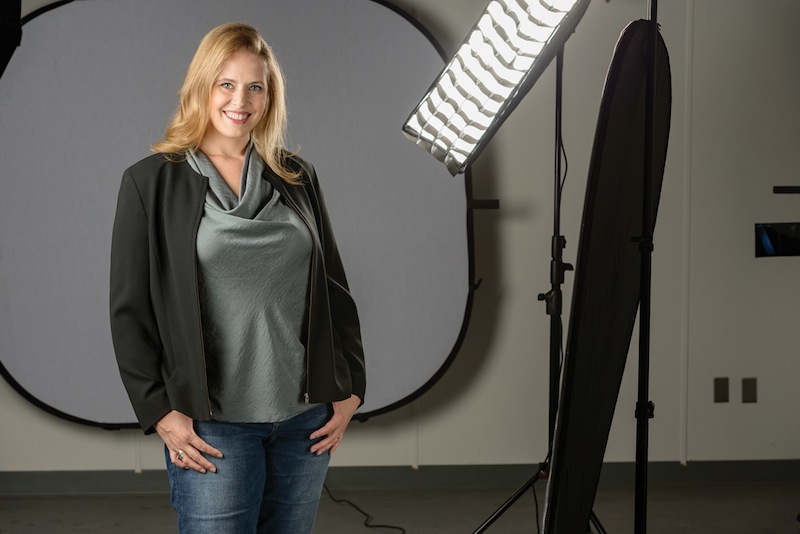 RACHEL SOWARDS, LEED AP EBO+M
Director
Paladino and Company, Rockville, Md.
AGE: 37
BA, University of Iowa
ACCOMPLISHMENTS
Named Director of Paladino's D.C. metro office in 2013, managing a staff of 12 consultants.
Shifted the firm's focus from new construction to existing buildings, which shortened the sales cycle and doubled contract values from $4.8 million to $10.7 million. Increased rate of return customers from 25% to 80% and shattered monthly sales record.
Implemented schedule-management system to track flow of >125 active projects.
High-profile projects: World Trade Center Towers 1-4 and retail concourse, New York, N.Y.; FedEx Express World Headquarters, Memphis, Tenn.; Founders Square, Arlington, Va.
National Capital Region USGBC Chapter Project of the Year Award (2009) for AAAS Headquarters, her first LEED-EB-certified project.
EXTRACURRICULAR
Co-chair, USGBC National Capital Region Chapter Greenbuild 2015 Host City Committee.
Co-chair, USGBC National Capital Region Chapter (2010-2011).
Habitat for Humanity (2014).
OFF THE CLOCK
Enjoys a game of cribbage with her husband, David.
Started singing opera at age 8; sang the role of Dido in "Dido and Aeneas" in high school.
Favorite foods: Chiang Mai noodle soup and homemade green juice.
SECRET LIFE
Ran unsuccessfully for city council in Iowa City while in college.
Maternal grandmother (now 93) was Mrs. U.S. Savings Bonds in 1964.
Workplace Energizer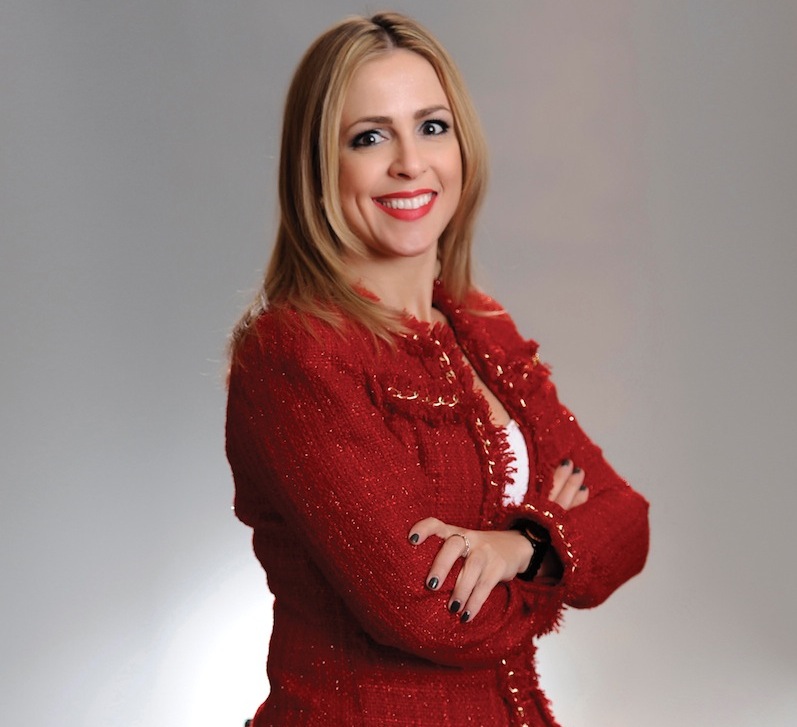 STEPHANIE GUIN, SPHR
The Guin Group
Overland Park, Kan.
AGE: 38
BS, William Jewell College
MBA, Rockhurst University
ACCOMPLISHMENTS
Founded Guin Group in 2015.
Former EVP at Faith Technologies, Lenexa, Kan. Has >16 years' experience in human resources, mostly in the construction industry.
At Faith Technologies, she oversaw the HR aspects of the integration of two companies with vastly different cultures. Redesigned the unified firm's People Business Unit to better serve 1,900 employees at 15 locations.
Aligned Faith Technologies' human resource practices and procedures with corporate goals and objectives. Saved the company $2 million on its self-insured healthcare plan while meeting Affordable Care Act guidelines and increasing wellness outcomes. The firm recently won a Gold Award from the Wellness Council of America.
Reduced Faith Technologies' unemployment insurance costs and claims by encouraging employees to take more overtime to smooth out construction ebb and flow. In one month, employees worked 37,000 more hours from prior year with only two more FTEs.
Certified Myers Briggs Type Indicator professional.
EXTRACURRICULAR
Member, Argyle Executive Forum; American Society for Training and Development; National Association for Women in Construction; Society for Human Resources Management; Employment Practices Network.
Volunteer, Junior Achievement.
OFF THE CLOCK
Member, Parent Advisory Council, Osteogenesis Imperfecta Foundation. Doctors encouraged her not to carry her baby to term, due to this rare genetic condition. Today, her daughter, Harper, is a thriving five-year-old.
SECRET LIFE
Distant cousin was "the coward Robert Ford," who shot Jesse James.
Change Agent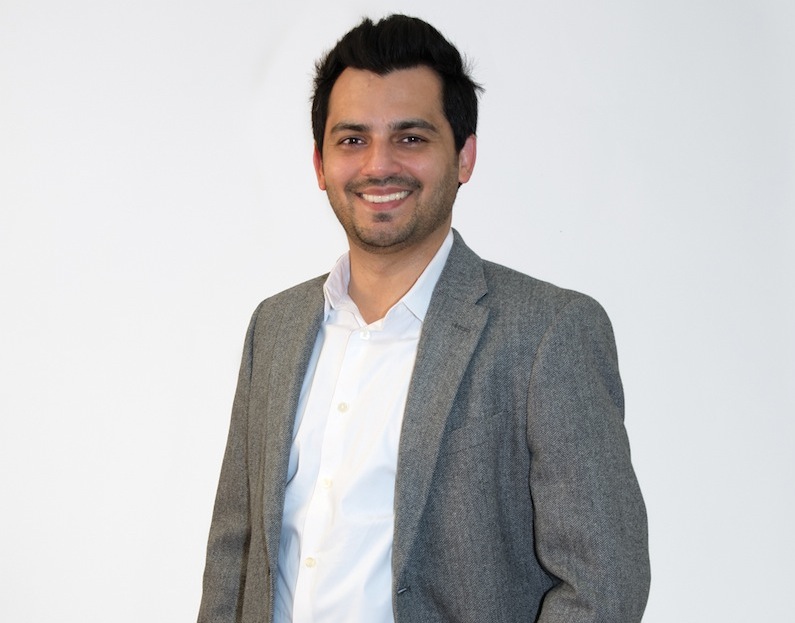 USMAN TARIQ, PE, LEED AP BD+C, CEM, PMP
Associate Managing Principal
HDR Architecture, Alexandria, Va.
AGE: 35
BSEE, Iowa State University
MEng (mechanical engineering), University of Maryland
ACCOMPLISHMENTS
Oversees design activities and operations for full-service A/E staff of 90. Also acts as M/E engineering principal on key projects.
Has >13 years of design and project management experience in healthcare, science and technology, and mission-critical work.
Conducted yearlong project management training program (2014), covering project cost accounting and finance, earned value analysis, and project scheduling.
Implemented change management initiative to switch to Web-based employee performance appraisal system.
Initiated standardization of project management practices. Created Excel dashboards to determine projected staff utilization and expected backlog.
As HDR's Senior Electrical Engineer, led successful transition from AutoCAD to Revit MEP in the Alexandria office.
Member, HDR Architectural Engineering Services Leadership, promoting engineering best practices across the firm.
Licensed in California, the District of Columbia, Florida, Maryland, and Virginia.
EXTRACURRICULAR
Relaxes by doing mindful meditation.
Adjunct faculty, University of Maryland; teaches finance and project management cost accounting.
OFF THE CLOCK
Passions: travel; playing and watching cricket; museum hopping with his wife and three children.
SECRET LIFE
Learned English by watching movies as a teenager.
Quick Study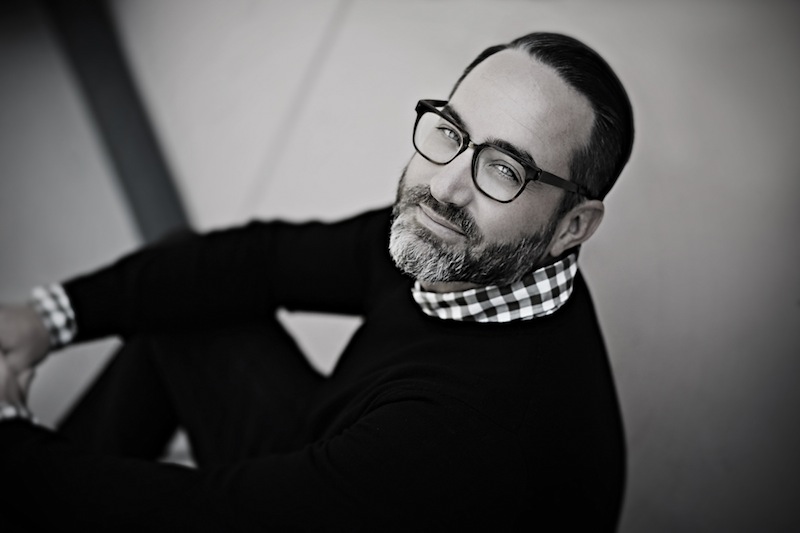 BRIAN MCCARTHY
Project Executive
Swinerton Builders, San Diego
AGE: 39
BS, Colorado State University
ACCOMPLISHMENTS
Joined Swinerton as a Project Engineer three days after graduating from college.
Led remodel and expansion of Swinerton San Diego's new LEED Platinum office. Transformed 24,000 sf of warehouse space into 10 office spaces and 22 workstations.
His team developed the GMP for the 224-unit Ariel Suites apartment building during preconstruction, saving millions for the privately funded project in downtown San Diego.
Top projects: Blue Sky, a 480-unit, two-phase, Type 1 apartment tower; Strata, a 256,000-sf, 22-story luxury apartment tower (LEED Silver) with the largest eco-roof in San Diego; Battle of Midway Theater, a 3D, 100-seat movie theater built on an aircraft carrier at the USS Midway Museum.
EXTRACURRICULAR
Serves on committee board, AGC San Diego.
Volunteer, Habitat for Humanity; team leader and project manager for the annual Builders Blitz, which helped build two homes in two weeks' time for needy families.
Chair, San Diego Ronald McDonald House (2011-2015). Organizes annual golf tournament.
Has helped raise >$170,000 for the firm's Swinerton Foundation, which benefits the American Heart Association and other    charities.
Master of ceremonies at Swinerton's 125th shareholders meeting (2014).
OFF THE CLOCK
Enjoys building and refinishing furniture. Recently built or refinished almost everything in his newborn son Dez's room. He and wife, Ashley, also have a daughter, Sydney (5).
Passion: Persian food.
SECRET LIFE
Drummer for more than 20 years; was in Caution Children and other San Diego bands in the 2000s.
Cx Specialist Xtraordinaire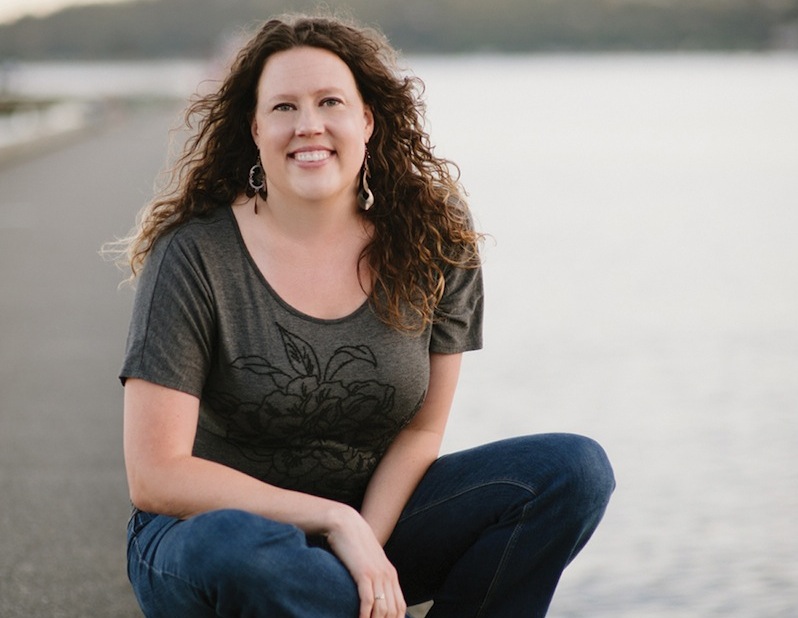 ANGELA TEMPLIN, PE, LEED AP BD+C, CPMP, CCP
Associate Commissioning Lead and Project Manager
Glumac, Seattle
AGE: 38
BS, University of Washington
ACCOMPLISHMENTS
Promoted to Associate and Commissioning Authority within 30 months of joining Glumac. Responsible for large infrastructure projects: $1 billion SR-99 Alaskan Way Viaduct tunnel replacement project and four multi-year contracts at Seattle-Tacoma International Airport. Manages >20 projects on a day-to-day basis.
Top projects: Blocks 44, 45, and 52e Mixed-Use Class A Office Buildings, Seattle; EMP and Science Fiction Museum Office, Seattle (LEED Platinum); Port of Seattle Consolidated Rental Car and Bus Maintenance Facility, SeaTac (biggest LEED Silver of its type in U.S. at the time).
Mentors and trains new hires in Glumac's Commissioning Group in three offices.
Began career designing industrial ventilation systems, generators, and HVAC systems for public facilities. Worked for 12 years as lead mechanical engineer. Moved into commissioning to further utilize her problem-solving skills.
EXTRACURRICULAR
Participated in Leukemia Lymphoma Association's "Big Climb" (stair-climbing fundraiser).
Volunteers at her church assembling weekend food packs for underprivileged schoolchildren.
Member, ASHRAE, Puget Sound chapter; Building Commissioning Association; CREW (Commercial Real Estate Women), Seattle & South Sound     chapter.
OFF THE CLOCK
Passions: drawing, quilting, scrapbooking, volleyball, skiing, scuba diving, mountain biking.
Youth soccer coach (2009-present); Little League baseball manager.
SECRET LIFE
Great-grandfather welded Houdini's underwater cage. "He had to promise never to reveal the secret."
Faints at the sight of blood.
Multifaceted Designer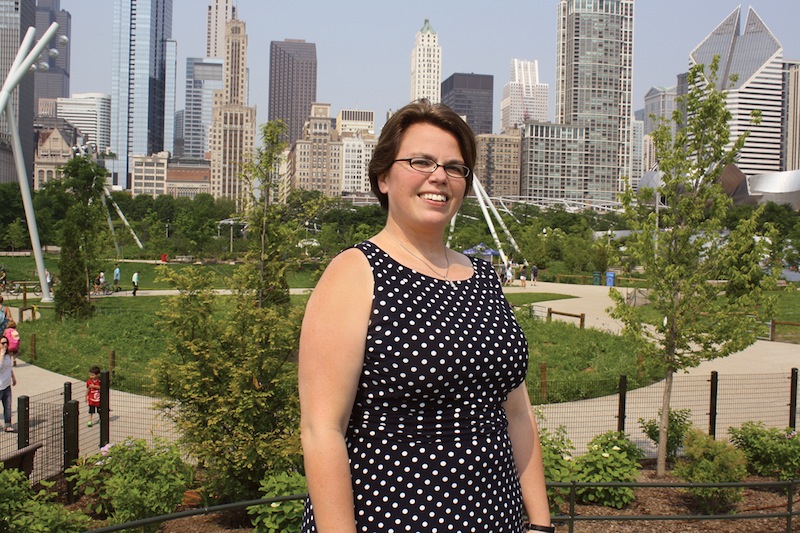 JILL M. DEICHMANN, AIA, NCARB
Architectural Group Lead
Primera, Chicago
AGE: 39
MArch, Washington University in St. Louis
BA, University of Illinois at Chicago
ACCOMPLISHMENTS
Named lead architect at Primera three years after joining firm as drafter.
>17 years' experience in architectural project design, preparation of construction documents, construction administration, building envelope commissioning, code consulting, and construction administration.
Representative projects: Navy Pier and North Grant Park/Maggie Daley Park renovation, Chicago; Brookfield (Ill.) Zoo renovations; professional office building study for Rush University Medical Center, Chicago; O'Hare International Airport modernization plan; Metropolitan Water Reclamation District of Chicago plant master plan; Chicago Housing Authority Emergency Command Center. 
EXTRACURRICULAR
President-elect (2016), Board Member (2008-present), Rebuilding Together Metro Chicago; as House Captain (2002-present), leads repair efforts on homes in low-income neighborhoods.
Member, Arquitectos/The Society of Hispanic Professional Architects (1994-present).
Advisory Board Member, Triton College of Architecture (2005-present).
OFF THE CLOCK
Passions: scrapbooking, cooking, and photography. In 2014, she and her husband, Brant, visited eight national parks on a drive from Chicago to California; best memory: hiking Mirror Lake at Yosemite.
SECRET LIFE
Took industrial arts (in a class with all boys) in junior high school; designed a house.
Spent senior year of college at École Nationale Supérieure d'Architecture, Versailles.
Studied in Buenos Aires while earning her master's degree. Won Design Thesis of the Year for her design of a children's rehabilitation institute in Baraboo, Wis.
Sports Venue Visionary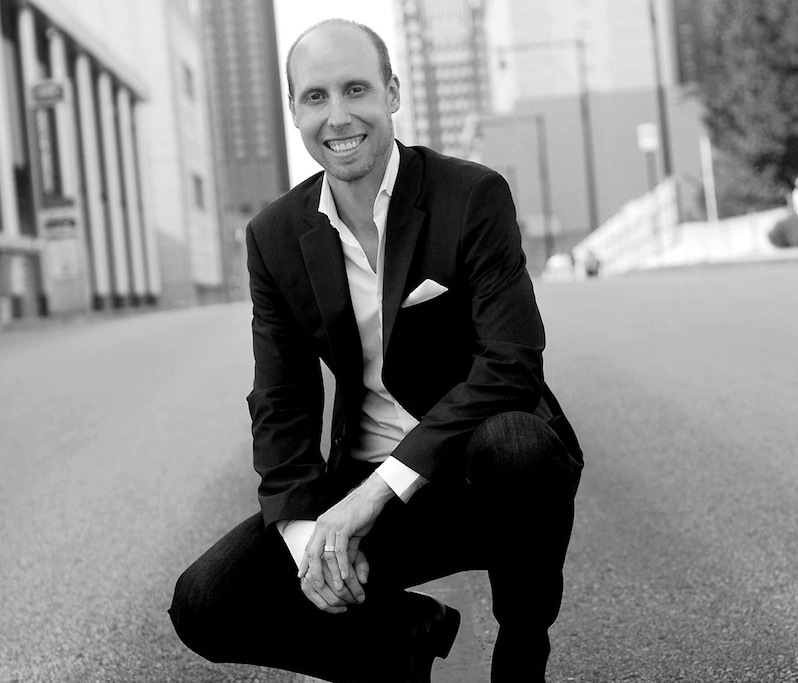 BRIAN MIRAKIAN
Principal
Populous, Kansas City, Mo.
AGE: 38
BArch, Kansas State University
ACCOMPLISHMENTS
One of the youngest principals at Populous; 14 years' experience designing experiential spaces in world-class sports venues. Promoted three times in less than seven years.
Leads Populous Activate, the firm's brand-activation group. Has worked with >30 clients, including 17 NFL, MLB, NHL, NBA, and Olympic clients, and 12 collegiate clients. Helped bring in >$150 million in new work in the last three years.
Representative projects: Football Training Center at Texas A&M; interiors and hospitality for the new Las Vegas Arena; 500,000-sf Hy-Vee Hot Zone addition at new Arrowhead Stadium; brand activation for Beijing, London, and Sochi Olympic Games; brand activation designer for new Yankee Stadium.
EXTRACURRICULAR
Sport innovation jury member, Harvard Graduate School of Design; helped create new Populous internship program for Harvard design students.
Chair, Society of Experiential Graphic Design, Kansas City chapter (2009).
OFF THE CLOCK
Volunteer, Big Brothers Big Sisters for >10 years. Mentored his Little Brother for eight years through high school graduation and college enrollment.
Volunteer, Boy Scouts of America for >20 years (he's an Eagle Scout).
Troop leader, ACE Mentor program.
SECRET LIFE
Ran a 5K with his son, Dylan (7), Iast year.
Classically trained pianist. Passions: tennis, photography.
Radio show host and DJ in college ("Two turntables and a mic!").
Studied design in Tuscan hill town of Castiglion Fiorentino on college year abroad.
His grandfather, an officer in the 104th Infantry, escaped from a German prison camp in 1944.