An architect and animal lover who helped raise more than $2 million for an animal care center. A structural engineer who is exploring advanced designs for mass timber buildings. A construction management expert who mentors at-risk African-American girls. An MEP engineer who co-founded a cycling event that raises money to fight human trafficking. BD+C's 40 Under 40 Class of 2018 winners show that there's more to the AEC profession than designing and building great places for people. Indeed, these rising stars are making an impact in business, philanthropy, and in their communities.
Meet the BD+C 40 Under 40 Class of 2018!
See Also: BD+C's 40 Under 40 Class of 2017
► Stephanie Adamczyk                         ► Eric Koffler
► Muhammad Sultan AlSalmy            ► Kris Kunze
► Mike Anglin                                         ► Chris Lambert
► Tiffany Jo Beamer                               ► Kristin Ledet
► Ngozi Brown                                        ► Spencer Little
► Rita Saikali Carter                               ► Marco Macagnano
► Edwige Clark                                        ► Christina Magrans
► Julie Cook                                              ► Ámbar Margarida
► Michelle DeCarlo                                ► Ryan McEnroe
► Brian Duggan                                       ► Kurt Neiswender
► Greg Durrell                                         ►  Áine O'Dwyer
► Danielle Dy Buncio                            ►  Derek Oliver
► Eveart Foster                                        ►  Keiva Rodriques
► Anthony Grumbine                           ►  Gina Leo Stingley
► Blair Hildahl                                        ►  Dane Stokes
► Preston Hodges                                   ► Jason Takeuchi
► L. Leif Johnson                                    ► Christi Thompson
► Michael Johnson                                 ► Meghan Webster
► Calvin Kam                                          ► Chris Wilson
► Satpal Kaur Panesar                           ► Joel Yow
prefab champion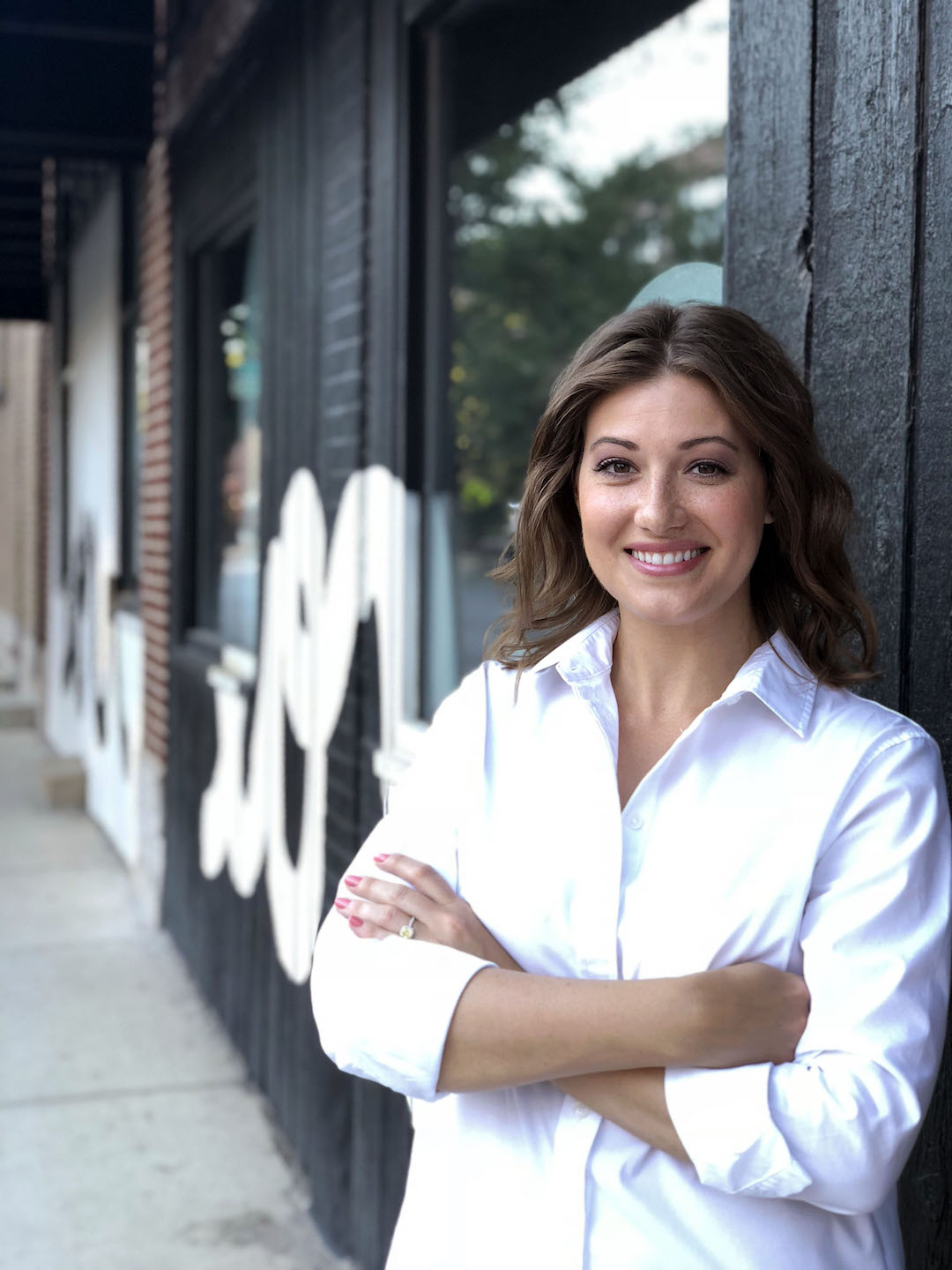 Stephanie Adamczyk 
project manager
ryan companies U.s. | Chicago
AGE: 31
EDUCATION
MArch, BS Architectural Studies
University of Illinois at Urbana-Champaign
ACCOMPLISHMENTS
Helped build Ryan's Clarendale senior living brand; co-developed its design standards document.
One of 15 Ryan Companies' Emerging Leaders (2017-18).
Constructech Women in Construction (2018).
Member, Ryan's National Prefabrication Champions Group.
EXTRACURRICULAR
Volunteer, Special Olympics Summer Kickoff Picnic.
Co-author, Nangao/Beigao, based on her research in the Beijing Architectural Studio Enterprise (2010).
OFF THE CLOCK
Volunteer, Catholic Charities of Chicago Hearts for Hope dinner/auction; raised $60,000-plus each year.
Shark cage diving, bungee jumping (South Africa), glacial snowmobiling (Iceland).
SECRET LIFE
State finalist bowler and shotputter at Mount Prospect (Ill.) High School.
Played saxophone in the 2002 Macy's Thanksgiving Day parade.
STEADFAST EDUCATOR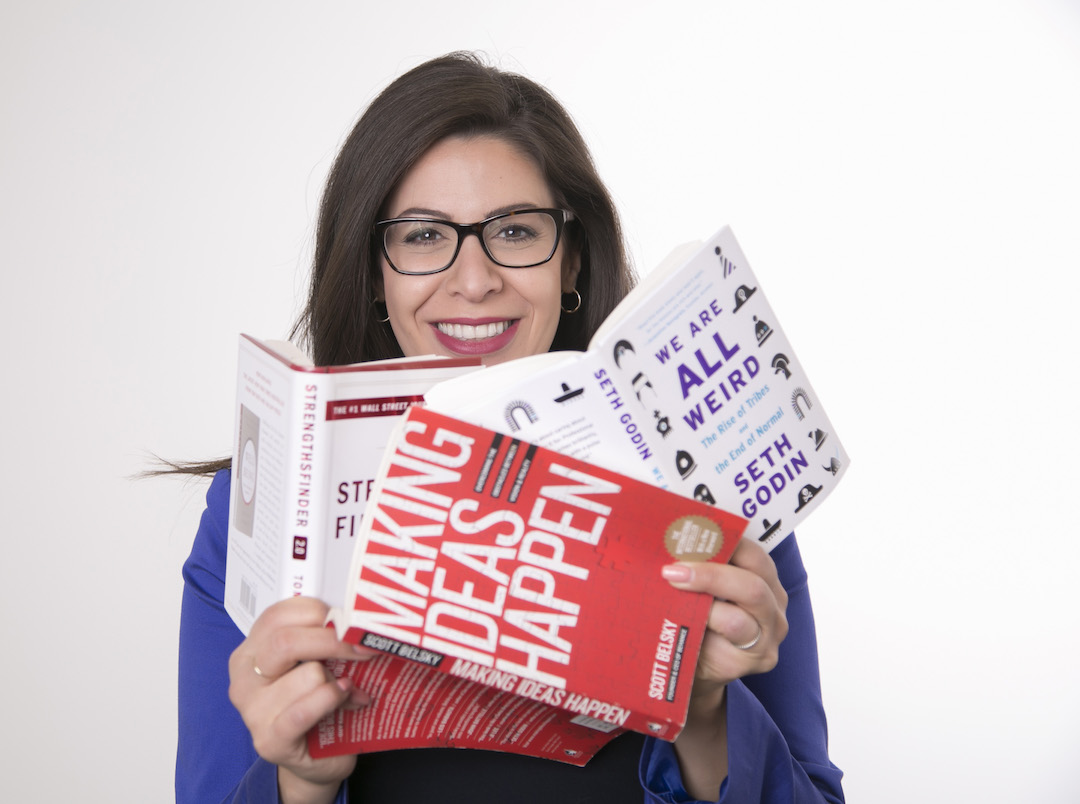 Rita Saikali Carter, AIA, WELL AP
Principal, Higher Education Studio
Little | Fullerton, Calif.
AGE: 39
EDUCATION
MSAAD, Columbia University
BArch, California State Polytechnic University
ACCOMPLISHMENTS
Promoted to Higher Education Studio leader in October 2017.
In first six months, secured $786,000 in new work, generated 12 new client relationships, and saved three troubled accounts.
Leads team of eight professionals, with 18 active projects, 11 clients, $4.6 million in fees, and 12% profit margin.
EXTRACURRICULAR
Board Advisor, Student Mentor, Lebanese Collegiate Network.
Advisor, BD+C's Women in Design+Construction Conference.
Communications Chair, Society for University and College Planners.
Past Director of Outreach & Advocacy, Architecture for Humanity.
OFF THE CLOCK
Hobbies: yoga with newborn (Sebastian Jay), hiking the Back Bay and Crystal Cove trails in Newport Beach.
Fave reads: "Start With Why," "Creative Confidence," "The Four Agreements."
Can't live without lip conditioner.
Work sessions are fueled by deep house music from artists and music providers such as Mark Farina, Anjunadeep, and Kaskade.
SECRET LIFE
An immigrant of war, her family fled Lebanon to Toronto in the late 1980s. "We crossed the Mediterranean Sea by boat in the dark of night, with only a few suitcases in tow, while bombs rang in the distance."
DATA WRANGLER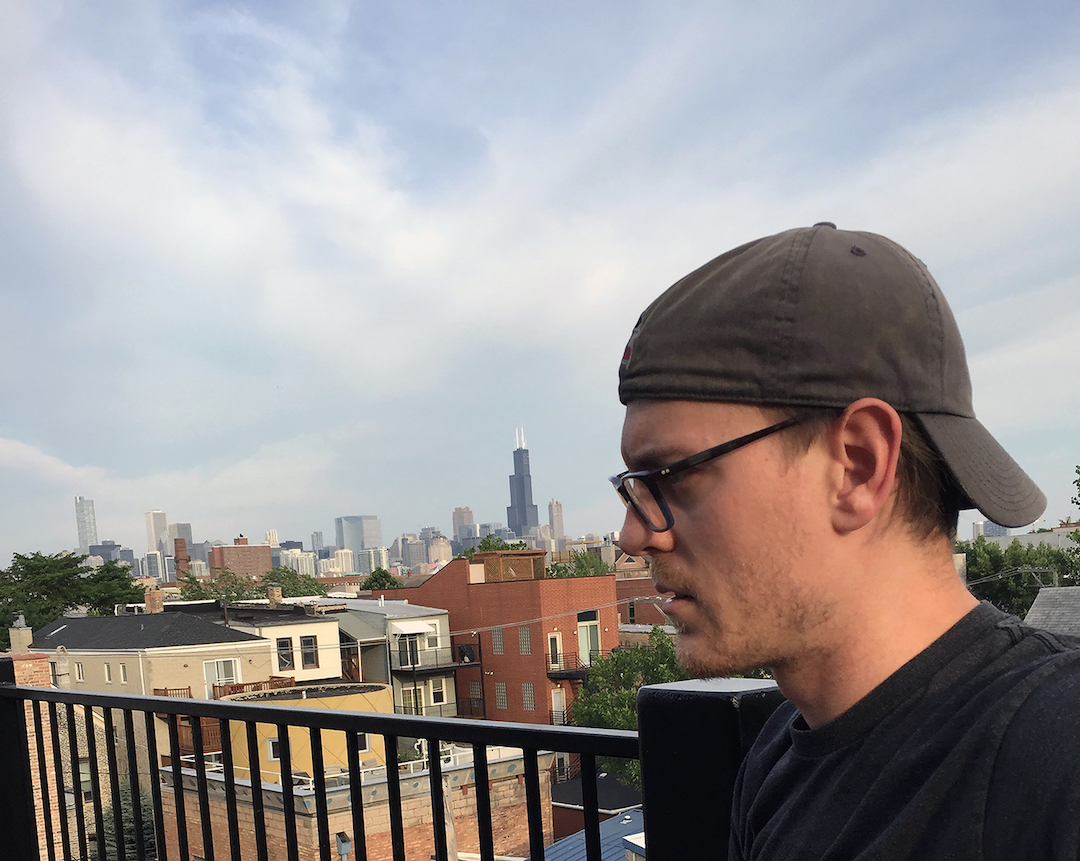 Joel Yow, AIA, NCARB, EDAC, LEED GA
Co-founder
Linear A | Chicago
AGE: 31
EDUCATION
BArch, University of North Carolina
ACCOMPLISHMENTS
Co-founded data-driven design practice with fellow HDR alum, Erik Carlson.
Formerly Principal, Computational Design with HDR, Chicago office.
Led development of HDR's parametric energy analysis tool, Rapid Energy Performance Simulator (REPS).
Was a user of HDR's Data Wrangler, a Rhino add-on that connects 3D design representations to data fields for real-time feedback.
Created a "living" master plan for Macquarie University using spatial data and visualization techniques.
EXTRACURRICULAR
Mentor, ACE Mentor Chicago.
Emerging Leader 2017, Design Futures Council.
OFF THE CLOCK
Hobbies: painting, rock climbing, live music, visiting national parks. "My goal is to visit all 58 parks by age 40."
Creates custom furniture using traditional tools and methods and hardwoods exclusively. Latest project: a table made from Bubinga and American black walnut.
Looks for ways to work "Rick and Morty" quotes into conversations.
SECRET LIFE
Related (second cousin) to Nobel Prize-winning biochemist Kary Mullis, known for inventing the polymerase chain reaction (PCR) technique for making multiple copies of a segment of DNA.
ACADEMIC ARCHITECT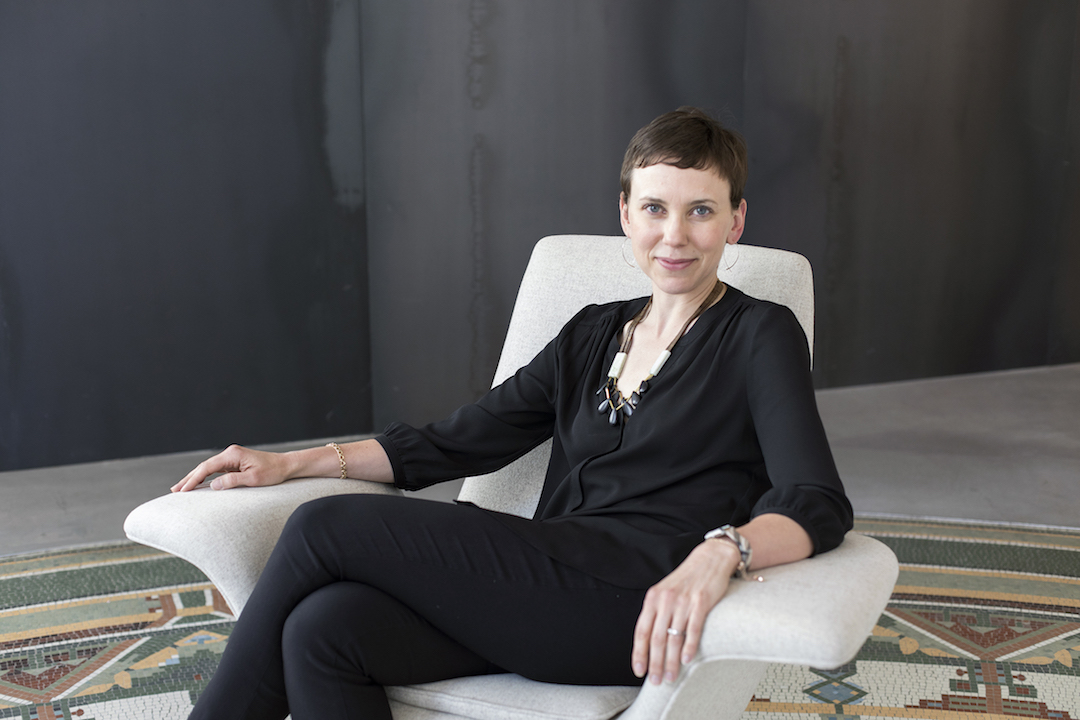 Meghan Webster, AIA, LEED AP
Senior Associate, Firmwide Practice Area Leader, Education
Gensler | Chicago
AGE: 37
EDUCATION
MArch, Massachusetts Institute of Technology
BArch, University of California, Berkeley
ACCOMPLISHMENTS
Leads team of 250+ professionals globally.
Doubled regional (North Central U.S.) education facilities revenue in 2017, to $4 million. Steady growth globally, to $24.6 million last year.
Headed the winning pursuit of the Northwestern University Common Space Program to refurbish and rebrand 1.9 million sf of campus space.
Projects: 165,000-sf Capitol Federal Hall, University of Kansas School of Business; 114,000-sf Student Center at Columbia College Chicago.
Launched Dialogues with Gensler in 2012, a forum for civic and community leaders on the future of education. Past events attracted >1,500 people.
EXTRACURRICULAR
Christian Education Committee, Fair Oaks Presbyterian Church.
Volunteer, Chicago Cares, Chicago Lights.
Vice Chair, ULI Chicago Product Council on Mixed Use and Urban Development.
OFF THE CLOCK
Dedicated 4 a.m. runner.
Fave food: Ice cream, any kind.
Relaxes by cooking, running, taking care of her kids (Ellen, 5, Jack, 2), and tidying. "I am an incessant tidier."
SECRET LIFE
At 19, was ranked 20th in the nation in synchronized swimming. "I could swim two full laps underwater without coming up for air."
BUSINESS BUILDER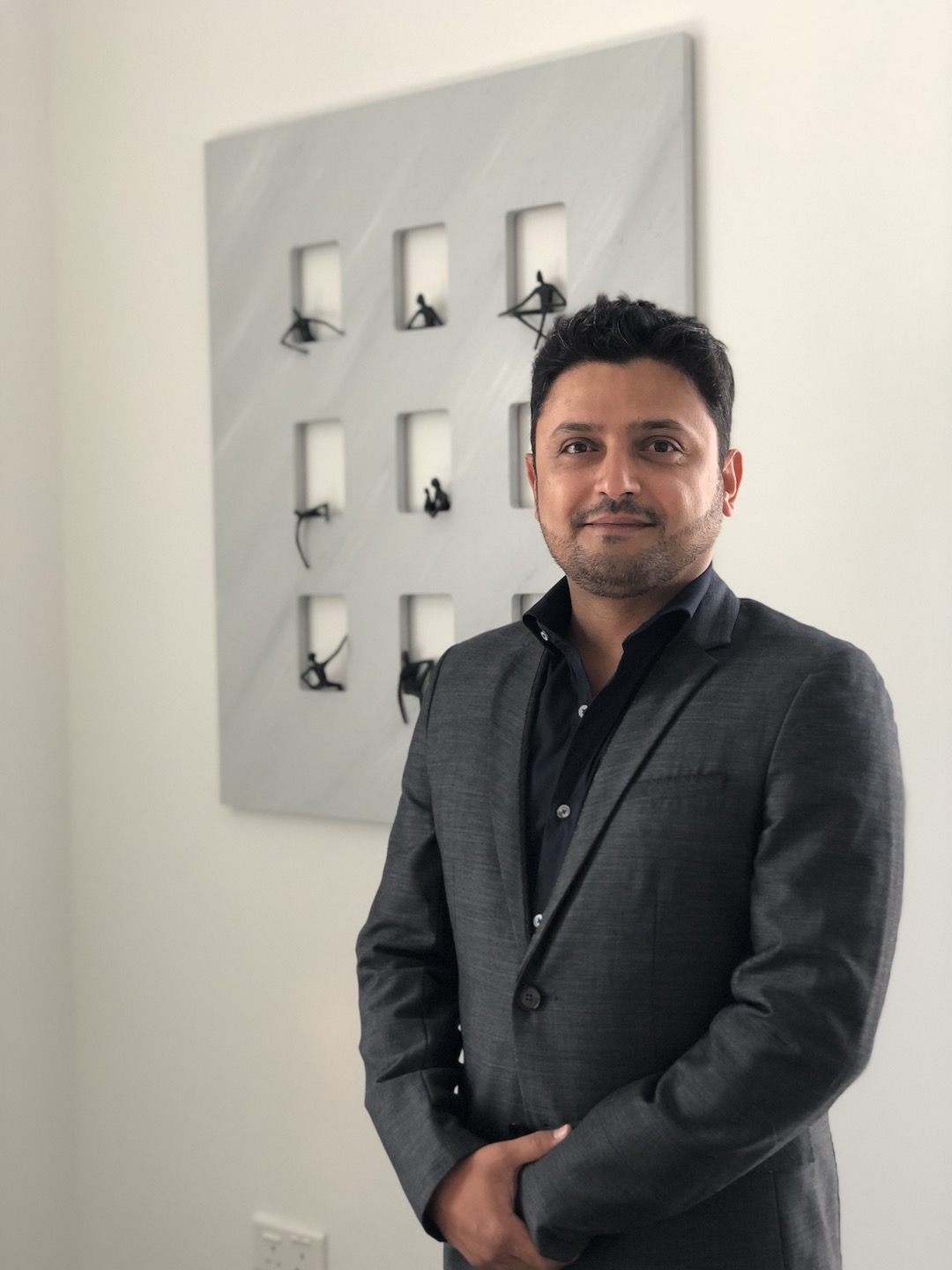 Muhammad Sultan AlSalmy
Managing Director, Partner
Hoehler + alSalmy | Muscat, Oman
AGE: 39
EDUCATION
BArch, University of Oklahoma
ACCOMPLISHMENTS
At 29, co-founded this Omani-German architecture firm.
In 10 years, grew the firm from a team of one to a staff of 24, with $4.5 million (US) in annual revenue.
Projects: 42,614-sf German Embassy Muscat; $390 million Mina Al Sultan Qaboos Waterfront Project, Oman (JV design partner with Foster + Partners); 545,730-sf German University of Technology, Oman.   
Currently working on PhD in Urban Conservation, RWTH Aachen University.
Career highlight: "Presenting on site our first project, the German University of Technology in Oman, to his Majesty Sultan Qaboos AlSaid in 2012."
EXTRACURRICULAR
Mentor, German University of Technology.
OFF THE CLOCK
Hobbies: tennis, sketching.
Restoring a Porsche 356, which he fell in love with while working as a valet in Houston.
Can't live without good Italian espresso and cheesecake with blueberry sauce.
SECRET LIFE
At 37, tried to relearn how to ski and ride a horse. "It wasn't like riding a bike. Nothing came back!"
Comes from a very large family: 31 aunts and uncles.
SPORTY MARKETER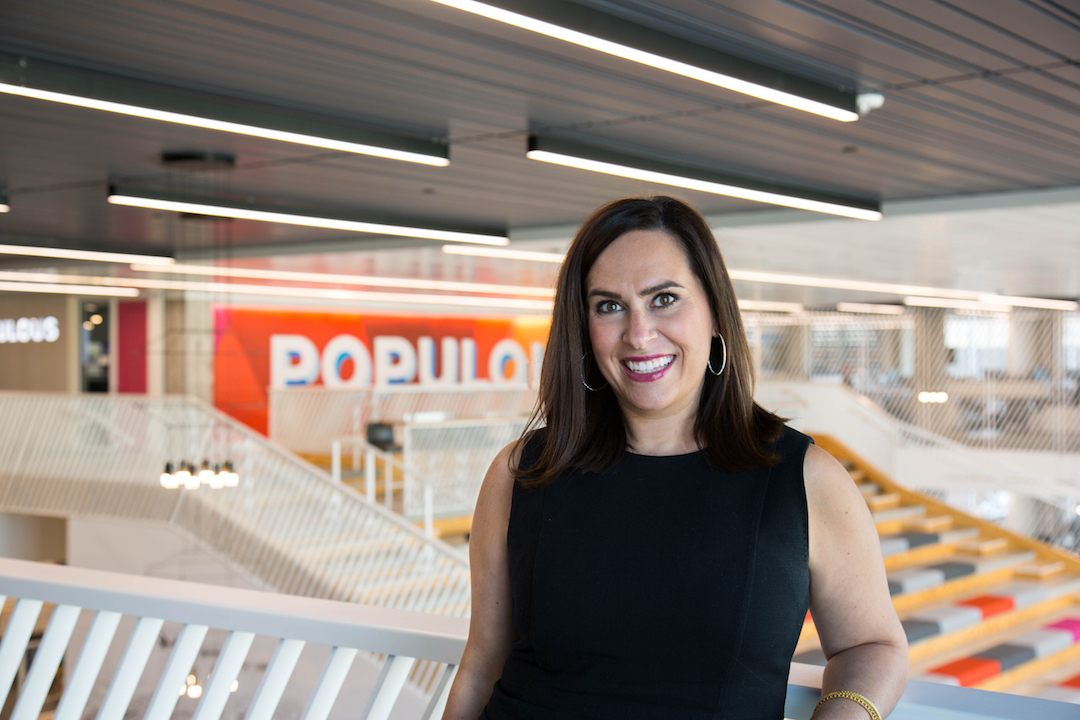 Gina Leo Stingley
Principal, Director of Marketing – Americas
Populous | Kansas City, Mo.
AGE: 39
EDUCATION
BA, Journalism, University of Kansas
ACCOMPLISHMENTS
Directed market strategy and positioning for four new market sectors, including aviation, eSports, and design-led design build. Firm recently received its first eSports commission, in Arlington, Texas.
Managed successful pursuits of high-profile projects: Atlanta Braves' SunTrust Park, Milwaukee Bucks' Fiserv Forum, and Orlando City Soccer Club stadium.
Created firm's strategic partnership with Nielsen Sports to promote data in design, which has led to $32 million in design fees in just six months.
Led multi-year rebranding effort from HOK Sport Venue Event to Populous.
Developed employee training courses on business development and female leadership.
Wrote firm's 2015-2020 strategic plan.
EXTRACURRICULAR
Donates 100+ hours annually to local groups.
Past Board Member, Junior League of Kansas City.
Advisor, Junior League leadership summit, C3KC; 300 attendees and >$20,000 raised in first year.
Chair, Missouri Neighborhood Tourist Development Fund, which disburses $2 million in grants.
Board Member, Wonderscope Children's Museum; helping raise $10 million for new building.
OFF THE CLOCK
Hobbies: yoga, cooking Sunday night dinner, community volunteerism, reading historical fiction.
Unusual talent: Can run swiftly in heels, usually after her kids, Jack (5) and Blaire (3).
SECRET LIFE
Her father manages a summer collegiate league team, Hays Larks, and once coached Albert Pujols and Lance Berkman. "Albert lived with us the summer of 1999, when he played for the Larks."
DESIGN BIZ BACKER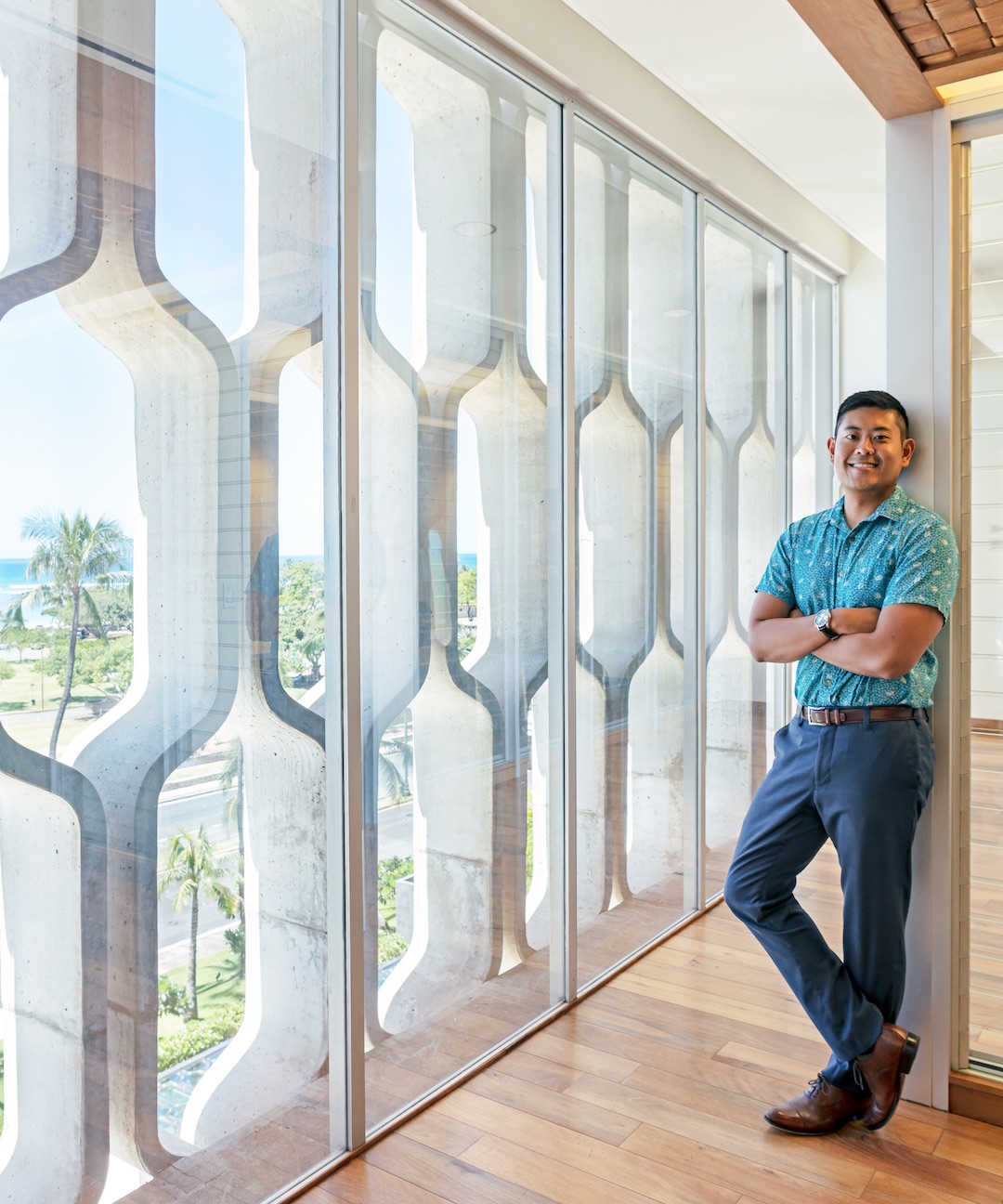 Jason Takeuchi, AIA, NCARB
Architect
Ferraro Choi and Associates | Honolulu
AGE: 31
EDUCATION
DArch, University of Hawaii
ACCOMPLISHMENTS
In six years with the firm, ascended from technical support to overseeing large commercial projects and directing firm's construction administration services.
Projects: 17,500-sf Waimanalo Health Center, Waimanalo; 44,000-sf, LEED Gold Culinary Institute of the Pacific, University of Hawaii, Diamond Head.
EXTRACURRICULAR
Regional Associate Director, AIA Northwest and Pacific Region.
Associate Director (2016, 2017), AIA Honolulu.
Co-founded AIA Honolulu's Mentorship Program; created its Student Design Awards and Emerging Professionals Committee.
First AIA Honolulu member to serve on AIA National Associates Committee; first to receive AIA Associates Award (2018).
Co-author, Hawaii Design Services Act (2018), which assists UH graduate students with tuition waivers.
Board Member, Docomomo US, Hawaii Chapter.
Docent, Historic Hawaii Foundation, Docomomo US.
OFF THE CLOCK
Hobbies: surfing, hunting for mid-century modern furniture, karaoke, making craft cocktails.
Can't live without the ocean and ahi poke.
SECRET LIFE
Mixologist who creates cocktails based on themes like wood, textile, strength, and history.
FLINT CRUSADER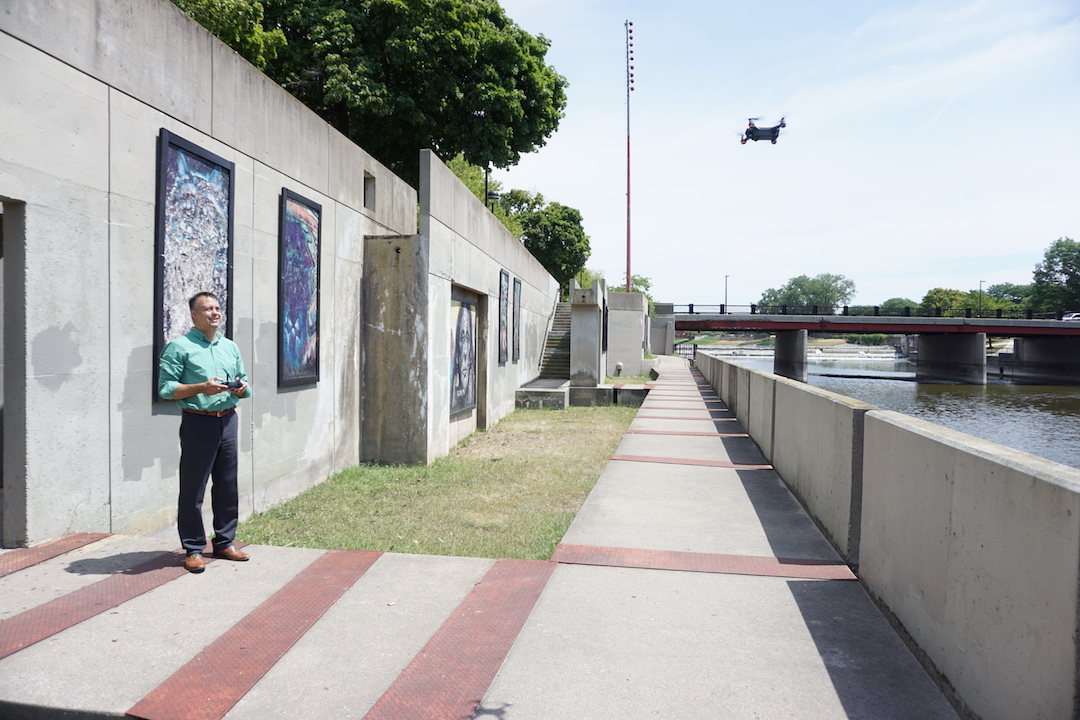 Kurt Neiswender, AIA, LEED AP, MAP
Project Architect
Sedgewick & Ferweda Architects | Flint, Mich.
AGE: 38
EDUCATION
Master of Urban Design Lawrence Technological University
BArch, University of Southern California
ACCOMPLISHMENTS
Recent design work includes a Passive House, net-zero lakehouse in Michigan's Upper Peninsula.
Passionate about Flint, Mich., renewal projects. Work includes two open-air park pavilions, affordable housing prototypes, and Habitat for Humanity projects.
Currently launching a low-profit limited liability company (L3C) to "create healthy, livable, and safer spaces in my city."
EXTRACURRICULAR
Founded nonprofit Project FORA, which offers pro bono design services for community projects.
Winner, 2017 AIA National Young Architect Award.
Adjunct Professor, University of Michigan–Flint.
Vice President, AIA Flint.
Chair, Design Committee, Flint Park(ing) Day.
OFF THE CLOCK
Fave vacation spot: Scottish Highlands.
Can't live without his sketchbook. "I have tried to go digital, but I really need to have the pen hit the paper."
Go-to meal: lobster with melted butter.
SECRET LIFE
His father's first wife, Mary Neiswender, was the only reporter Charles Manson would talk to during his 10-month trial in 1970.
MILITARY MAESTRO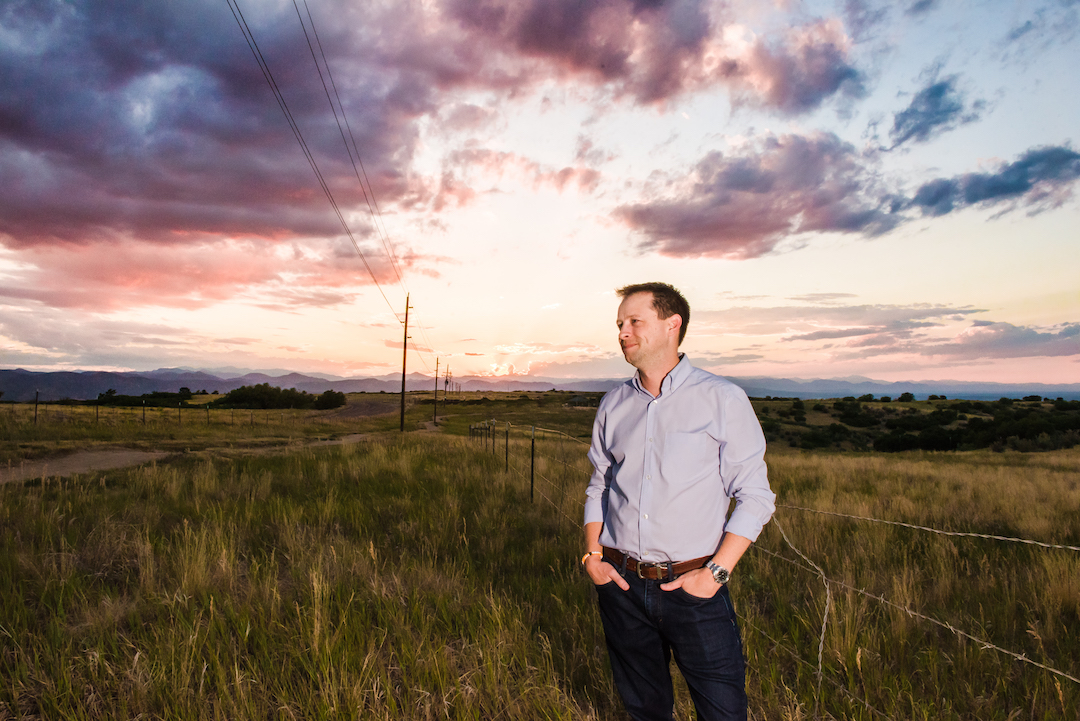 Brian Duggan, AIA, NCARB, CDT
President, Principal
D2C Architects | Denver
AGE: 39
EDUCATION
BArch, University of Tennessee
ACCOMPLISHMENTS
Co-founded D2C in 2013 with two partners. Firm has worked on >100 projects, increased revenue on average 29.4% annually, and tripled staff in five years.       
Specialist in military, government, and public safety facilities.
Work includes: 35,560-sf Alamosa (Colo.) Readiness and Emergency Deployment Center; 81,480-sf B-52 Two-bay Phase Maintenance Dock at Minot (N.D.) Air Force Base; 39,765-sf Aurora (Colo.) Readiness Center.
EXTRACURRICULAR
Provided $19,580 in pro bono design services for a Habitat for Humanity office and warehouse project.
Volunteer owner's rep., architectural advisor for his church's $2.5 million improvement initiative.
Volunteer, Angel Tree, Girls on the Run of the Rockies, Hunger Task Force, Operation Christmas Child.
OFF THE CLOCK
Eclectic sports fan: Buffalo Bills, Denver Nuggets, Philadelphia Phillies, Washington Capitals. "And anything and everything Tennessee Volunteers."
Camping, fly-fishing, hiking, biking, snowboarding.
Relaxes through hobbies and QT with his wife, Angela, and daughters, Bridget (9) and Katelyn (7).
SECRET LIFE
His grandfather, Peter Duggan, cleared mines on the beaches of Normandy during WWII ahead of D-Day.
IRISH ENGINEER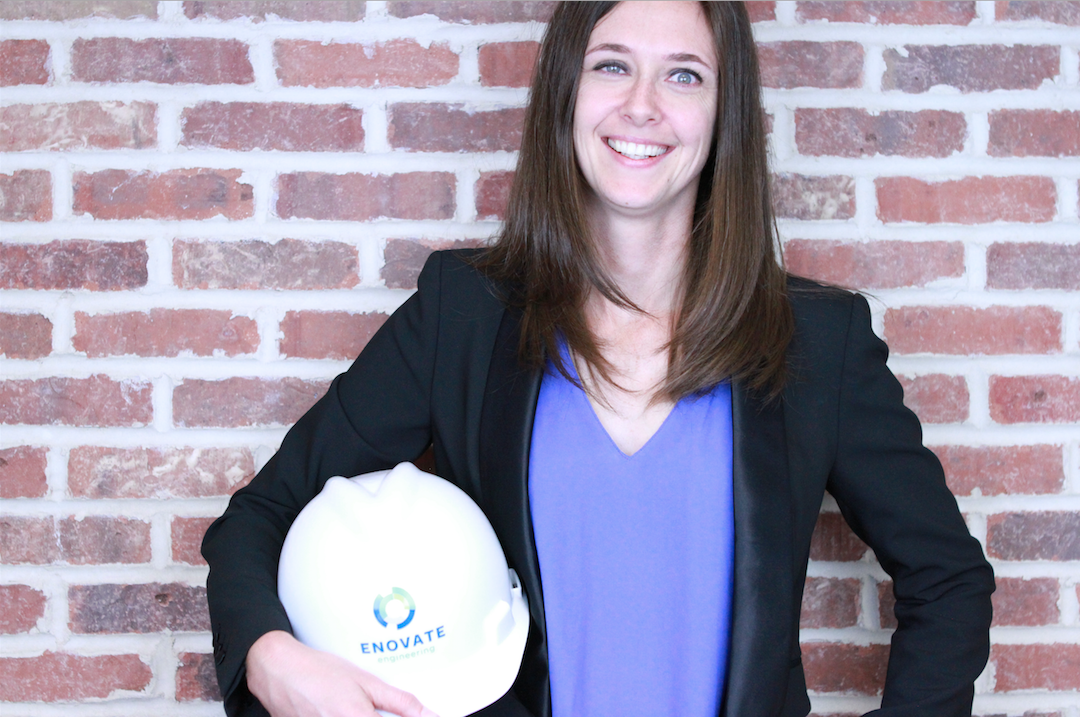 Áine O'Dwyer, PE
CEO, Managing Partner
Enovate Engineering | Cranford, N.J.
AGE: 33
EDUCATION
MS, Civil Engineering, New Jersey Institute of Technology BS, Civil and Environmental Engineering, NJIT
ACCOMPLISHMENTS
At 32, assumed majority ownership of civil engineering firm.
Ascended from intern to Field Engineer to Chief Engineer to CEO in just nine years.
Certified the firm as a Women's Business Enterprise and Small Business Enterprise.
High-profile projects: $2 billion Anaklia (Republic of Georgia) Deep Sea Port; Petty's Island environmental rehabilitation, Camden County, N.J.
EXTRACURRICULAR
Member, American Society of Civil Engineers, American Council of Engineering Companies, Women in STEAM.
Mentor, ASCE Metropolitan Section.
OFF THE CLOCK
Hobbies: hiking, soccer, reading, gardening, woodworking. Made a dining room table and shelf units for her home.
Fave foods: cheese, pizza, fries. "I'd be very happy with the diet of a 10 year old."
SECRET LIFE
Born in Ireland, moved to the U.S. in 2003 on a Division I basketball scholarship (NJIT).
Played midfield in gaelic football for Team New York at the 2015 GAA World games.
DOG'S BEST FRIEND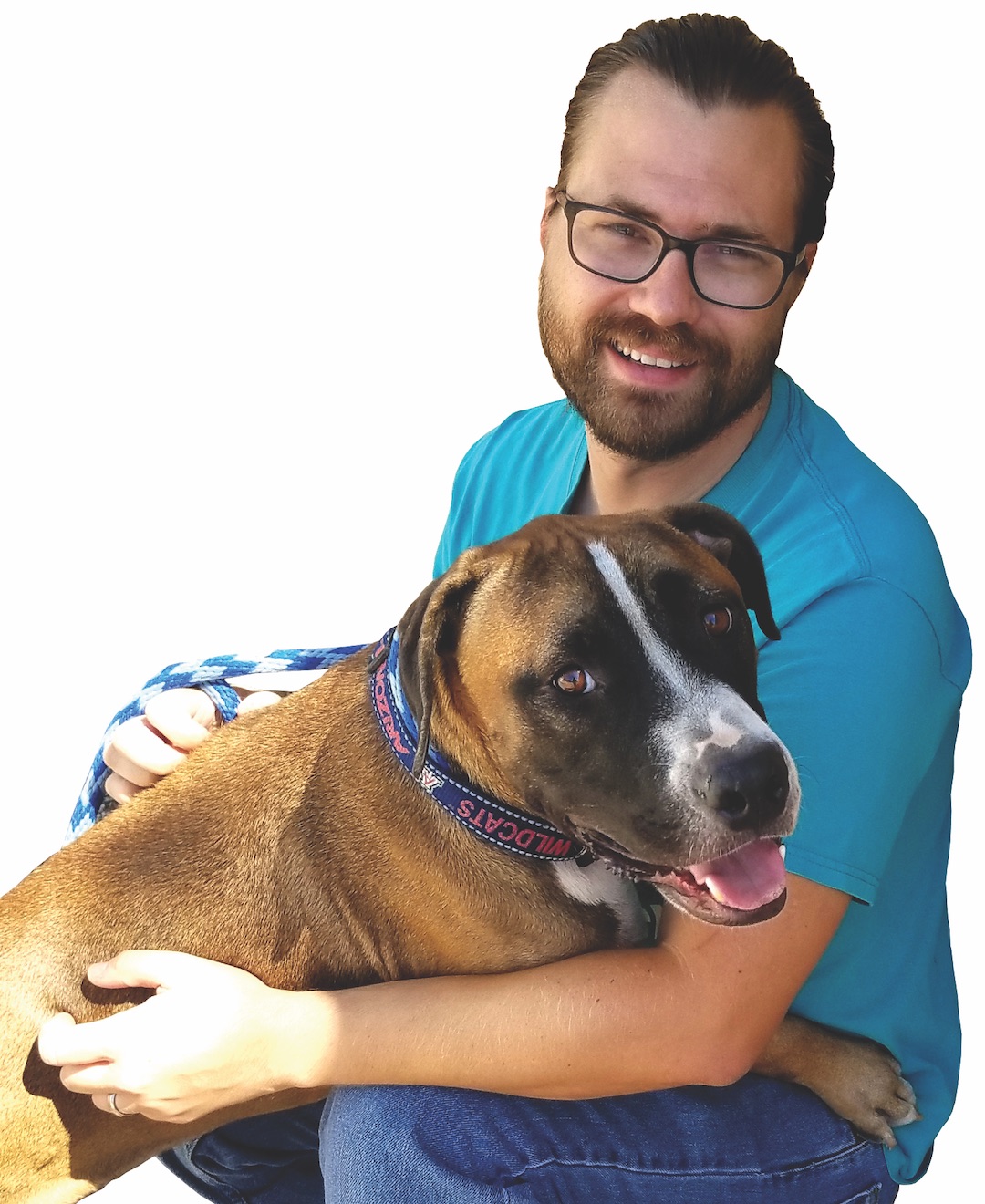 Mike Anglin, AIA, LEED AP
Principal, Partner
Line + Space | Tucson, Ariz.
AGE: 36
EDUCATION
BArch, University of Arizona
ACCOMPLISHMENTS
Youngest (age 30) to be named Principal in firm's 40-year history.
Led firm's successful pursuit of $35 million Maricopa County Central Animal Welfare Improvements project.
Lead Design Architect for $22 million, 70,000-sf Pima Animal Care Center, Tucson.
Helped expand firm's reach into China.
EXTRACURRICULAR
Board Member, AIA Arizona.
Implemented scholarship for AIA Arizona members to attend National Organization of Minority Architects (NOMA) conference.   
Director, AIA Southern Arizona; leads chapter's Young Architects Forum.
Vice Chair, City of Tucson Design Review Board.
Founding Board Member, Friends of Pima Animal Care Center.
Helped PACC fundraise $2 million in 2017.
OFF THE CLOCK
Hobbies: hiking, watching UoA basketball, puzzles, new restaurants.
Obsessed with car magazines; collects every issue of four pubs.
Dislikes re-watching movies (exception: "Gran Torino").
SECRET LIFE
Can identify—"with a high degree of accuracy"—the make, model, and year range of any vehicle by seeing a tiny part (e.g., bumper).
DEEP DIVER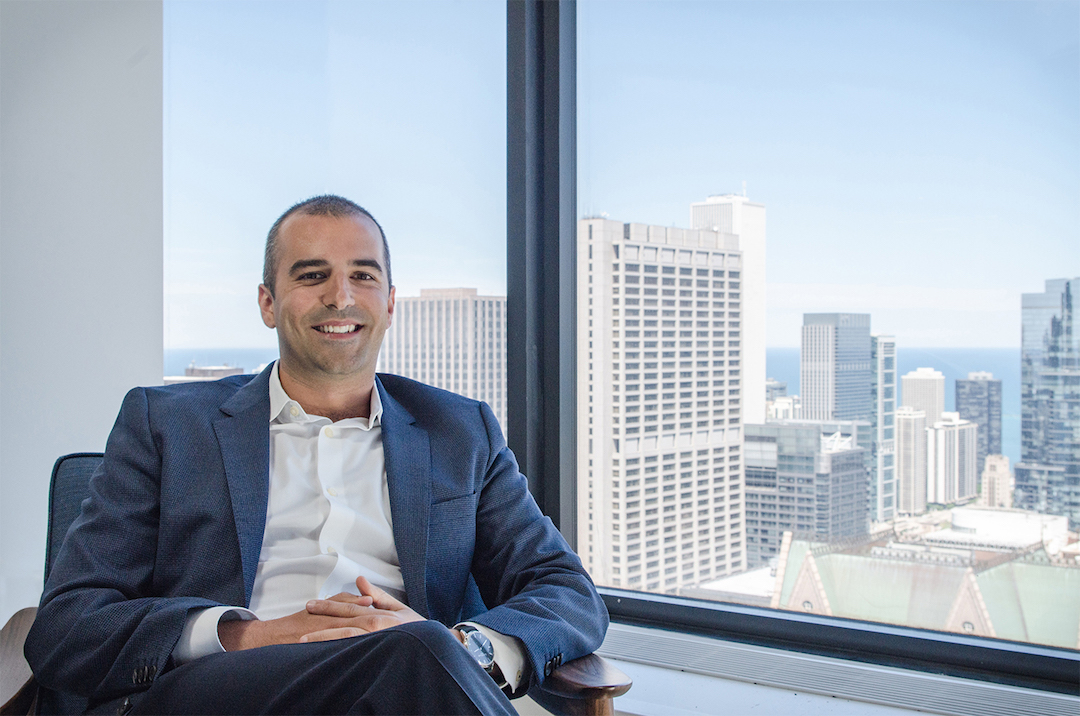 chris wilson, pE
Vice President, Operations Director
esD | Chicago
AGE: 32
Education
BSME, Purdue University
ACCOMPLISHMENTS
Joined ESD in 2011; promoted to Senior Project Engineer (2014).
Named Studio Leader of eight-person Energy+Eco team (2016).
Promoted to Vice President, Operations Director for Energy+Eco (2018).
Helped develop ESD's BAS system for chilled-water-plant buildouts.
Jumpstarted ESD's Monitoring-Based Commissioning for New Construction.
EXTRACURRICULAR
University of Illinois at Chicago Master of Energy Engineering Advisory Council.
BOMA Chicago Energy and Sustainability Committee.
ASHRAE Technical Committee 7.5 – Smart Building Systems.
OFF THE CLOCK
Certified master scuba diver (>100 dives).
Pottery, ceramics enthusiast.
Plays saxophone, clarinet, guitar, and piano (all self-taught).
Certified in songwriting, music production, and musicianship.
SECRET LIFE
"I can beatbox."
Mentor Extraordinaire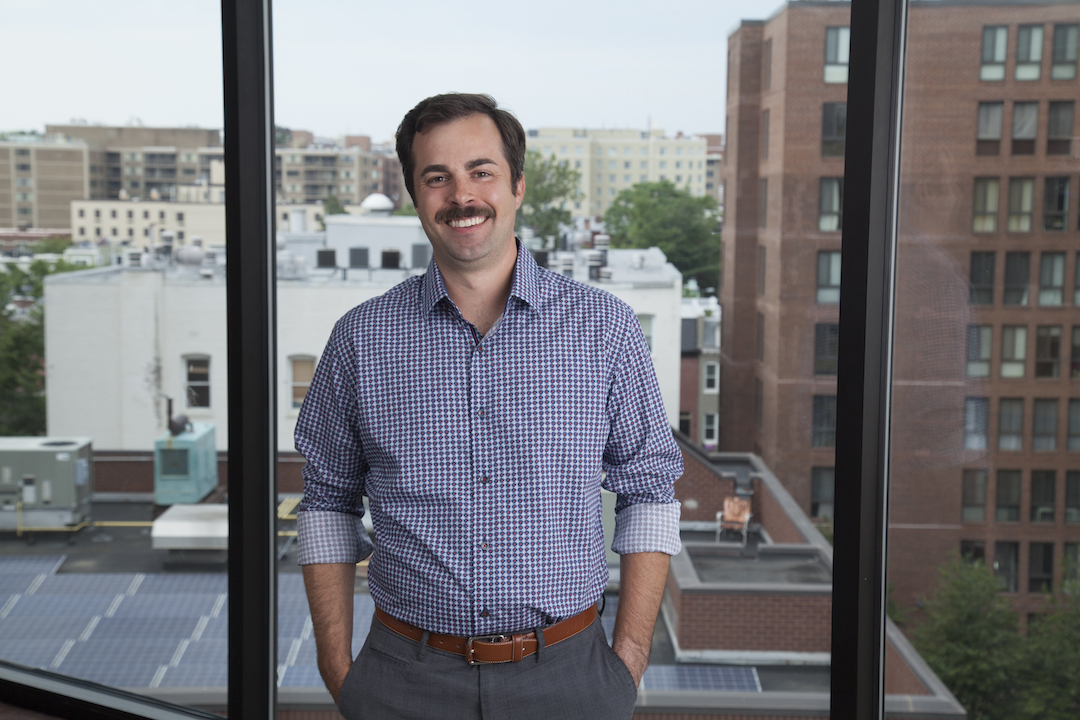 ryan t. mcenroe, AIA, ASLA, LEED AP
Associate
quinn evans architects | Washington, D.C.
AGE: 36
EDUCATION
MArch, MLA, University of Virginia
BS, Environmental Design, Arizona State University
ACCOMPLISHMENTS
Joined Quinn Evans Architects in 2016 as architect and landscape architect.
Supervised National Zoo's $30 million Birdhouse Experience Migration Project.
EXTRACURRICULAR
Co-founder, Co-chair, Christopher Kelley Leadership Development Program.
Served on 11 accreditation teams (chairing three) for the National Architecture Accrediting Board.
Developed the NAAB Conditions of Accreditation.
Knowledge Director, Mid-Atlantic Regional Director, AIA Young Architects Forum.
AIAS Board Member, Chapter Vice President.
NCARB ARE Forms Assembly Task Force.
NCARB Education and Internship Committees.
CLARB Section 4 Exam Writing Committee.
OFF THE CLOCK
Golf, skiing (downhill, water), cycling, keg tossing.
Project manager, Greater DC Cares Servathon.
SECRET LIFE
Grew up on family's organic farm in Millerton, N.Y.
Has visited 18 of 30 MLB stadiums.
NATURAL LEADER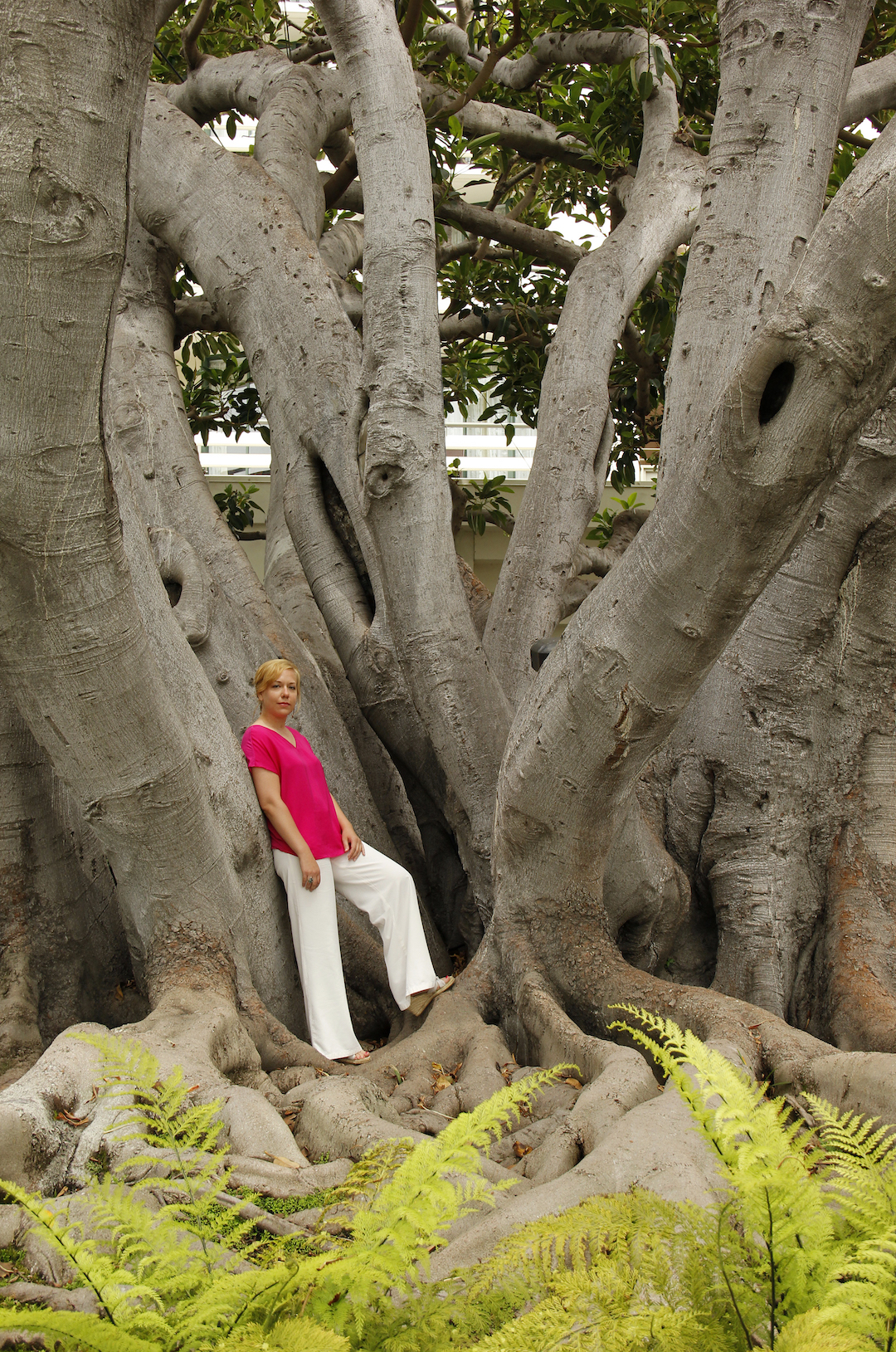 tiffany jo beamer, asla
Partner, Studio Head (Los Angeles)
olin | Los Angeles
AGE: 36
EDUCATION
MLA, Harvard University
BSLA, University of Illinois at Urbana-Champaign
ACCOMPLISHMENTS
Youngest Partner (at age 30) in OLIN's history.
Opened OLIN's LA office (2010).
Manages 15-25 professionals in LA and Philadelphia offices.
Supervises projects in LA, Silicon Valley, Miami, Honolulu, Shanghai, and Marfa, Texas.
EXTRACURRICULAR
Board of Directors, The Cultural Landscape Foundation.
Teaching at Penn, USC, and UIUC.
OFF THE CLOCK
Plays the trumpet.
Ikebana (Japanese flower arranging).
Certified in CPR/First Aid/AED.
Completed five Philadelphia Half-Marathons; raised >$3,000 for autism research.
SECRET LIFE
Her mother was once a competitive tango dancer.
FAST-TRACK URBANOLOGIST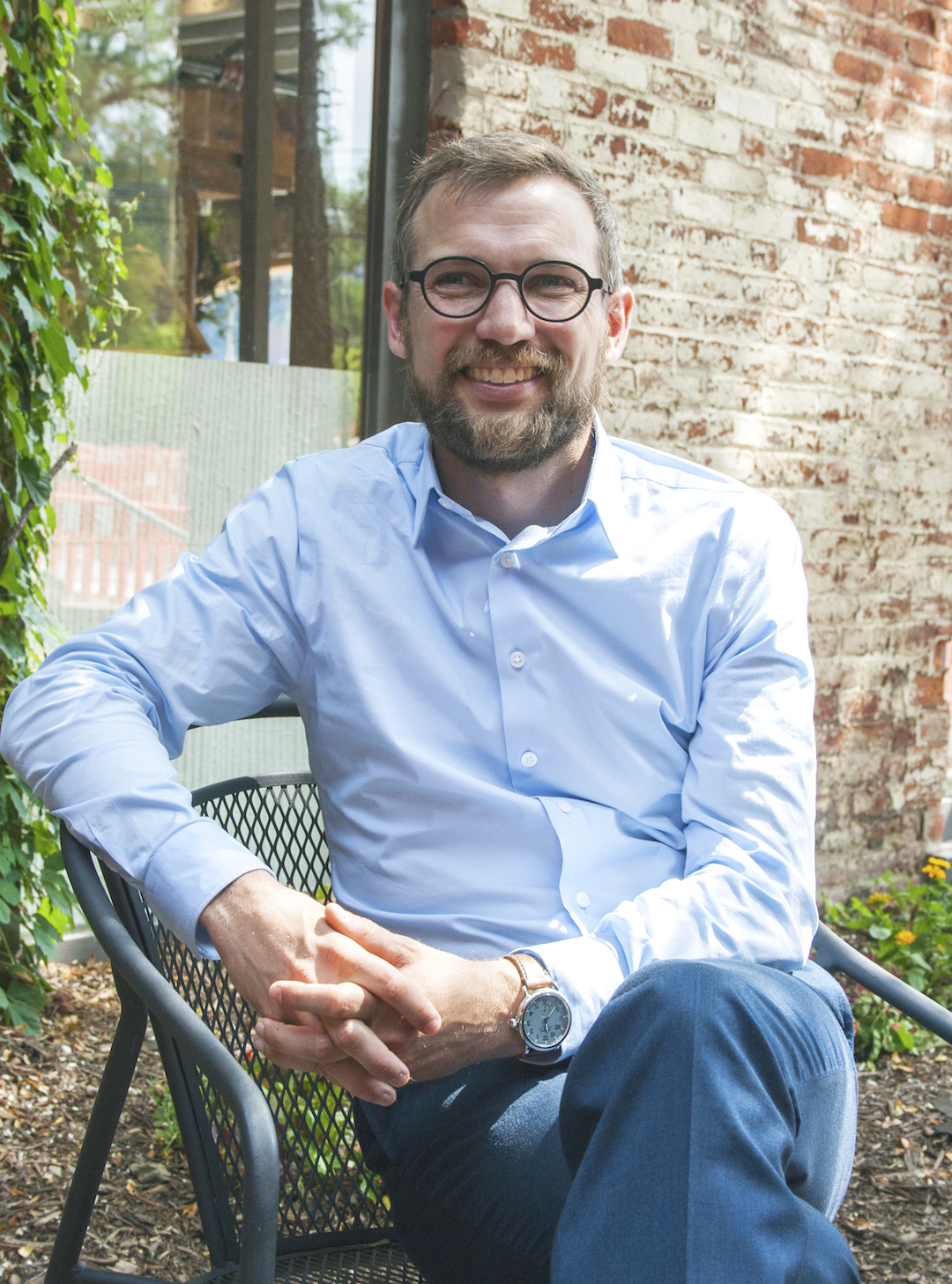 michael johnson, PLA, ASLA, LEED AP BD+C
Co-leader, National Urban Design Practice
SMITHGROUP | Ann Arbor, Mich.
AGE: 37
EDUCATION
Master of Urban Design, University of Michigan
BSLA, Ball State University
ACCOMPLISHMENTS
Joined firm in 2008; named Principal in 2013.
Co-leader, Urban Design Practice, since 2015.
SCUP 2016 Merit Award for Indiana University Bloomington master plan.
Developed "Mix Tape Zoning" to speed up plan review/permitting in Detroit.
Keynoter, Ball State College of Architecture Commencement (2018).
Speaker, "Autonomous Vehicles and the City," Congress for the New Urbanism (2017).
EXTRACURRICULAR
Board Member, Landscape Architecture Foundation; helped raise $150,000.
Juror, University of Michigan Taubman College of Architecture & Planning.
OFF THE CLOCK
2:40 marathoner.
Hiking, camping, skiing in Colorado with wife, Jill, son, Kellan (5), and daughter, Reagan (2).
SECRET LIFE
Was Head Coach, Ball State track/cross country team (2004-5).
MASS TIMBER MAINSTAY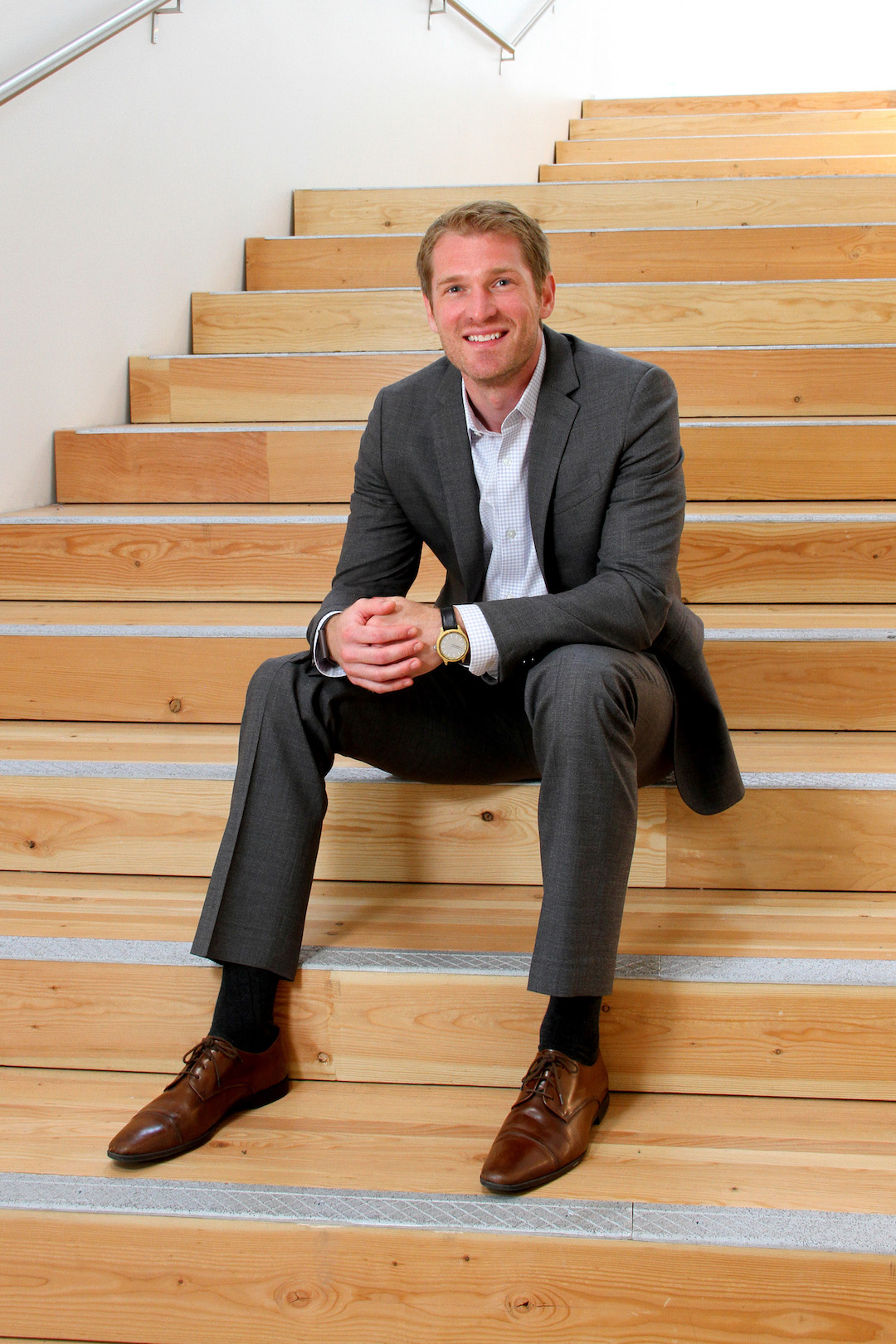 L. Leif Johnson, PE, SE, LEED AP
Vice President, Principal
Magnusson Klemencic Associates | Seattle
AGE: 39
EDUCATION
MSCE, BSCE, Washington University in St. Louis
BA (physics), Lawrence University
ACCOMPLISHMENTS
Leads MKA's Sustainability/Wood Technical
Specialist Team.
Led the structural team on Minneapolis' "T3," the first new construction mass timber office building in the U.S. (seven stories, 268,280 sf).
Coined the term "Fiber Optimized Design": reduces wood use by 30%.
EXTRACURRICULAR
Co-chair, AIA Mass Timber Task Force for Codes/Zoning Subcommittee.
Tall Timber Working Group, Council on Tall Buildings and Urban Habitat.
Carbon Leadership Forum.
OFF THE CLOCK
Volunteer, Mary's Place (women/children's shelter).
Hiking, fishing, running.
Camping with wife and their two children.
SECRET LIFE
Great-grandfather was the chief surveyor for the king of Norway.
live/work balancer
Ngozi brown, AIA, NCARB, NCIDQ, LEED AP ND, EDAC, GPCP
design principal
nob architecture + design | Little Rock, Ark.
AGE: 38
EDUCATION
Master of Education, Concordia University
BArch, Tuskegee University
ACCOMPLISHMENTS
Second African-American woman to become a licensed architect in Arkansas, and first to become a Principal at an architecture firm in the state.
EXTRACURRICULAR
Volunteer, studioMAIN; key designer of Jacksonville, Ark.'s Main Street Mile master plan.
Chair, AIA Arkansas Central Section and Diversity Committee.
Board Member, Architecture + Design Network.
Special Commissioner, Capitol District Zoning Commission (2017).
OFF THE CLOCK
Homeschooled her three children, ages 13, 11, and 9.
Docent, Arkansas Arts Center.
Hobby photographer; specialty: barns.
SECRET LIFE
Great-great-grandfather, born into slavery, became a successful businessman who owned >500 acres.
prodigious preconstructor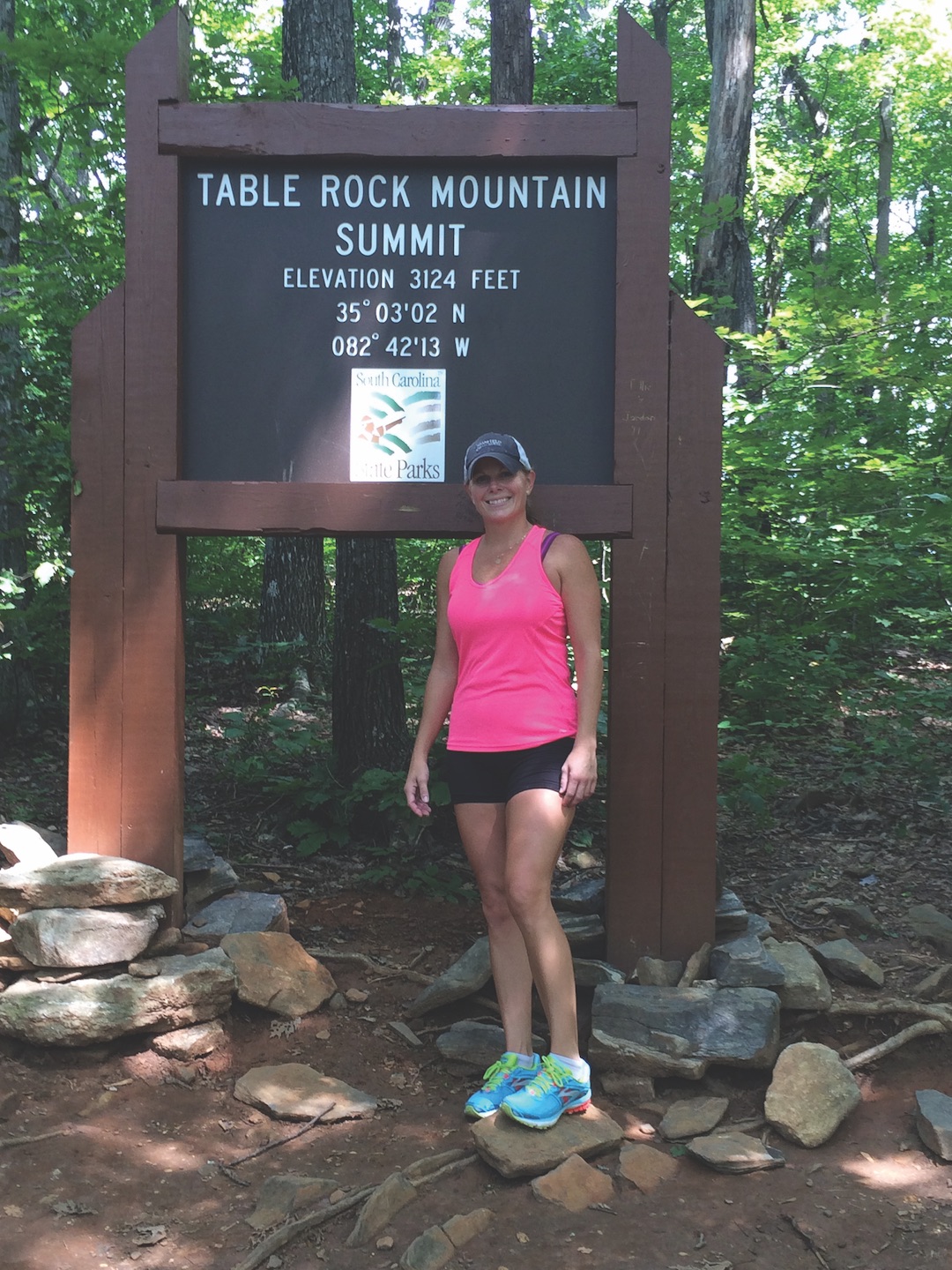 Christi Thompson, leed ap BD+C
Vice President, Regional Construction Director
brasfield & Gorrie | Orlando, Fla.
AGE: 39
EDUCATION
BS, Building Construction
University of Florida
ACCOMPLISHMENTS
17-year veteran at Brasfield & Gorrie.
Promoted to current position in 2016.
Oversees all preconstruction for the firm's Florida offices.
Has led preconstruction efforts on >750 projects totaling >$4 billion.
Member, Brasfield & Gorrie preconstruction steering committee.
EXTRACURRICULAR
Leadership Orlando.
Volunteer, Habitat for Humanity, Second Harvest Food Bank, Daily Bread Christian Service Center.
Member, ABC Central Florida, NAIOP.
Speaker, NAWIC.
OFF THE CLOCK
Beach time with husband, Jeremy, daughter Hailey (8), son Jaxon (5), and Great Danes, Doc and Wyatt.
SECRET LIFE
Competed in discus in high school.
Often mistaken for her identical twin.
Trailblazing Mississippian
greg l. durrell, AIA, NCARB
president, principal architect
durrell design group | Jackson, Miss.
AGE: 39
Education
BArch, Mississippi State University
ACCOMPLISHMENTS
First African-American architect born, educated, and practicing in Mississippi.
Established five-person firm (2013), serving state government, local colleges, and private-sector clients.
Alumnus, Goldman Sachs 10,000 Small Businesses.
EXTRACURRICULAR
Board of Directors (2016-18), Legislative Committee (2017), AIA Mississippi.
Delegate (2017-18), Educators Conference (2018), Southern Conference of NCARB Region 3.
Board of Directors, Vice President, CSI Mississippi.
Established Spirit of Excellence scholarships (2017) for minority students in Mississippi.
OFF THE CLOCK
Helicoptering in Hawaii with wife, Nita, for their 10th anniversary.
Lego with daughters, Addison (5) and Ariel (4).
SECRET LIFE
Vicksburg (Miss.) High School Hall of Fame; lettered in football, track, powerlifting (148 lb).
ARCHITECT WITH A HEART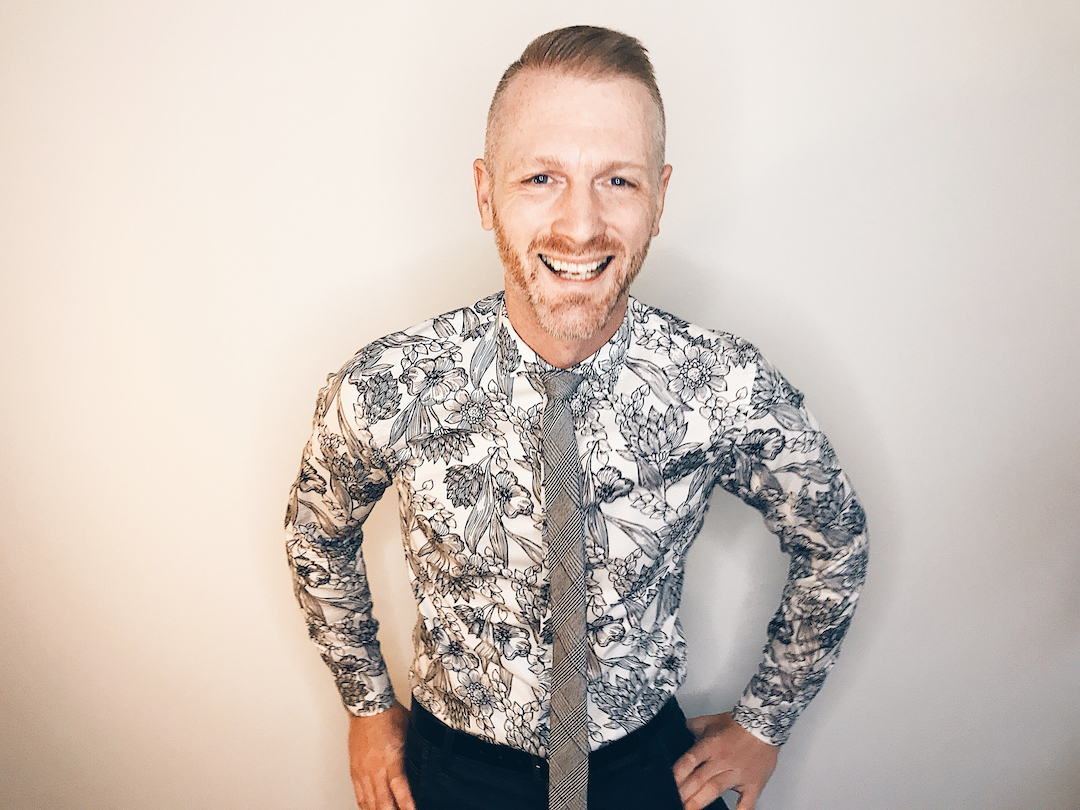 eric j. koffler, AIA, EDAC, LEED AP, WELL AP
senior associate
nbbj | Columbus, Ohio
AGE: 37
EDUCATION
MArch, BArch, University of Wisconsin–Milwaukee
ACCOMPLISHMENTS
Has led medical planning and design for >5.5 million sf of healthcare space.
Co-led design of NeoCon and IIDA award-winning carpet/textile collections.
EXTRACURRICULAR
Organizes continuing education events for local USGBC.
Helped raise $442,000 for nursing education at a local hospital.
Founded Project Heartland: benefits LGBT youth in the Midwest.
Launched annual fashion event, Project Run-A-Way (>200 participants).
OFF THE CLOCK
Board member for his 33-unit condo building.
Plays in volleyball tournaments across the U.S.
Team captain in an adult kickball league.
SECRET LIFE
Played trombone for 13 years.
Taught himself to play all brass instruments.
INSTITUITIONAL INSIDER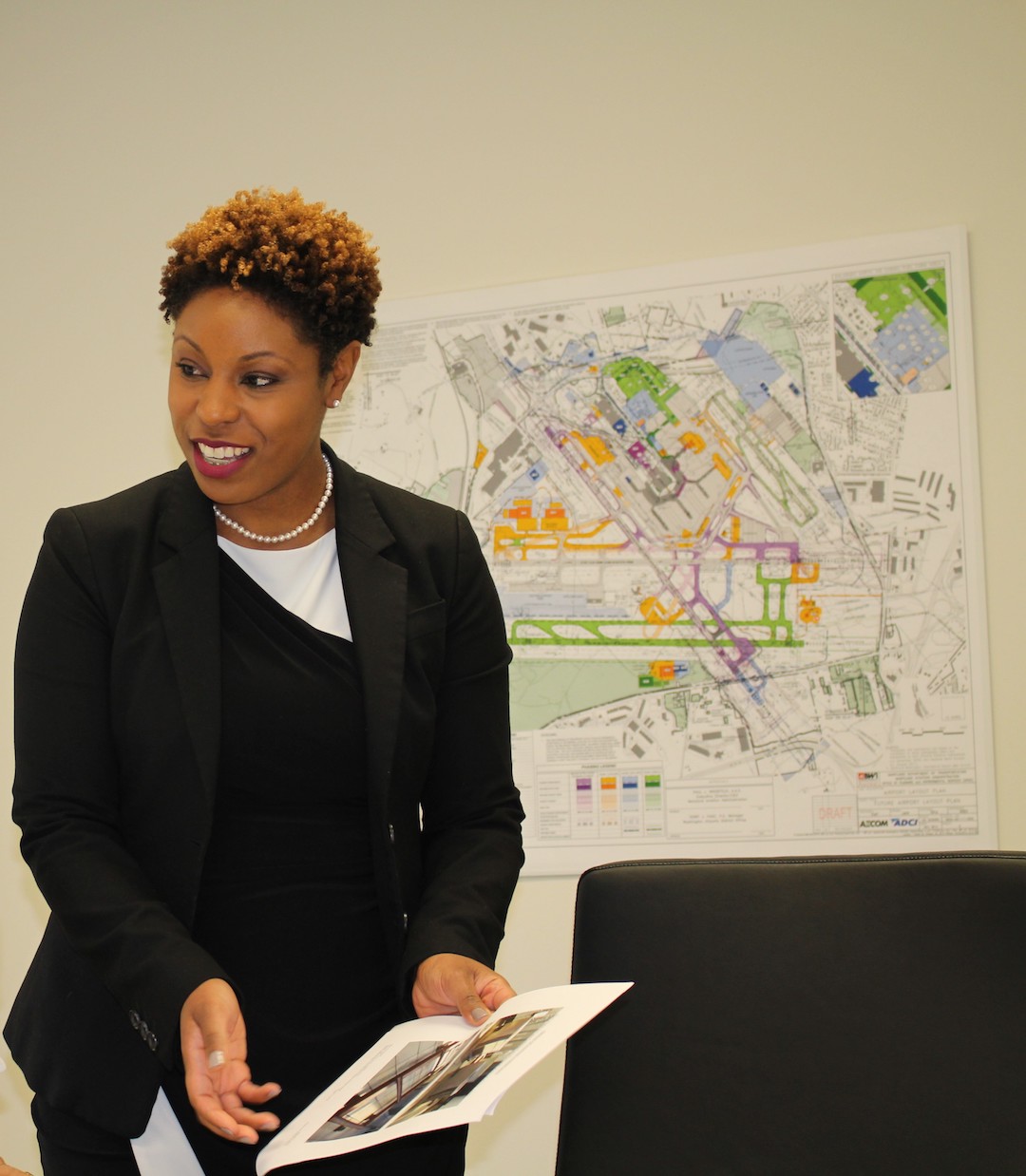 keiva rodriques, pmp, ccm
project manager
hill international | Baltimore, Md.
AGE: 35
EDUCATION
MBA, University of Baltimore
BSCE, University of Maryland
ACCOMPLISHMENTS
Earned MBA at night.
Negotiated $150 million in contracts for the USDOE.
Managed construction of 138,000-sf, $60 million Health and Human Services building for Coppin State University.
EXTRACURRICULAR
Community service: National Council for Negro Women, Habitat for Humanity, NAACP Youth Council, Our Daily Bread, Grassroots Crisis Prevention Center, BWI Summer Youth Initiative.
Co-chair, Delta GEMS (Growing and Empowering Myself Successfully), serving at-risk African-American girls.
OFF THE CLOCK
Ran Annapolis Half Marathon while unknowingly pregnant with daughter, Sydney (now 3).
Completed a half marathon and triathlon in same weekend, cheered on by husband, Rowmean.
SECRET LIFE
Once got stranded in Germany for 10 days due to a volcanic eruption in Iceland.
ENGINEERING STARTUP WHIZ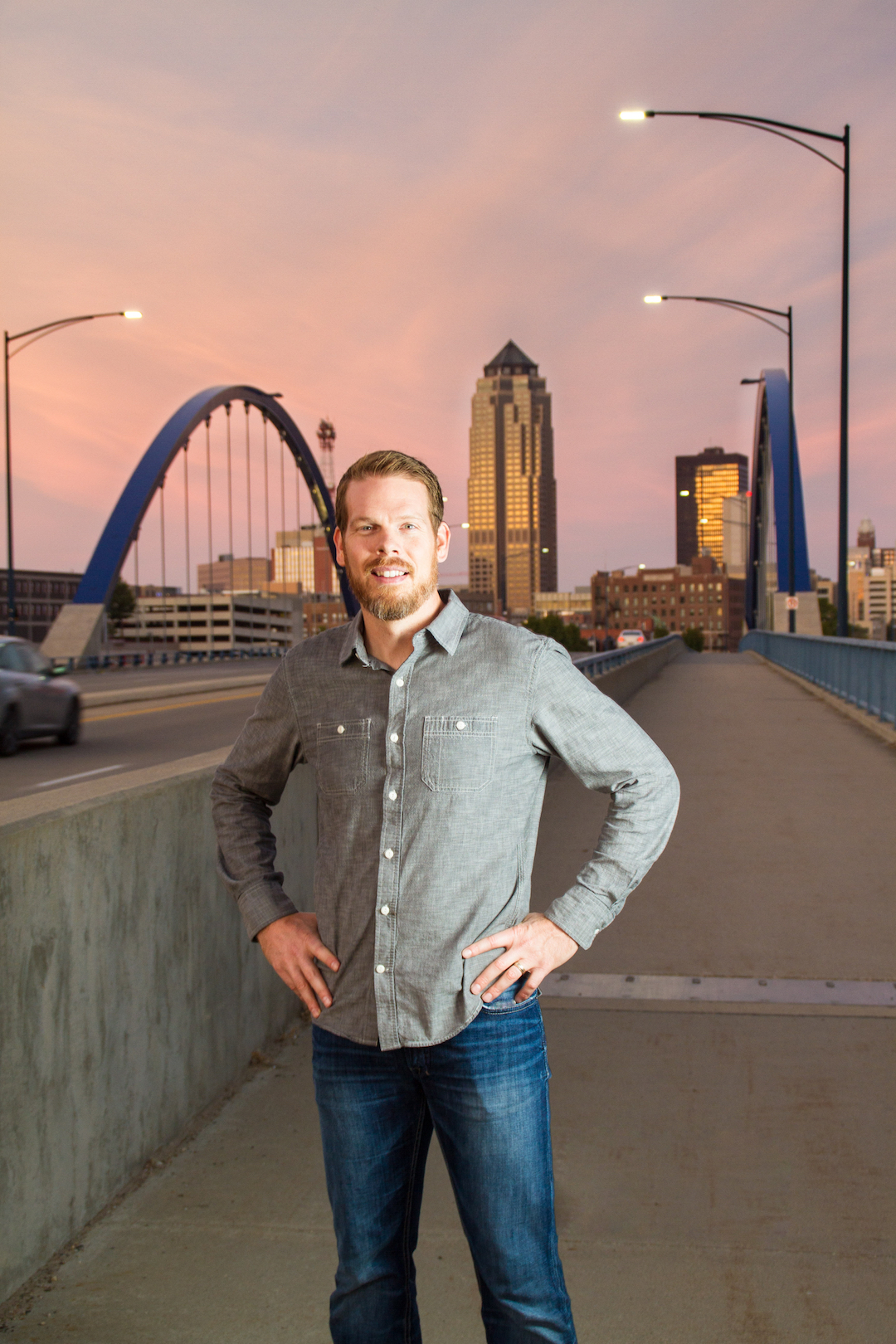 kris kunze, pe
founder, managing principal
kcl engineering | West Des Moines, Iowa
AGE: 39
EDUCATION
BSEE, Iowa State University
ACCOMPLISHMENTS
Founded KCL in 2008.
Expanded KCL into theme and thrill lighting (Yankee Stadium, Safeco Field).
Co-founder, Denovo (engineer-led construction management).
EXTRACURRICULAR
Iowa Engineering Society.
Thursday Architect Construction Engineering Club.
International Association of Amusement Parks and Attractions.
Beta Team 3550 – FIRST Tech Challenge robotics team.
OFF THE CLOCK
Co-founder, Break the Cycle 200 cycling event (raises money to fight human trafficking).
He, his wife, Jenny, and sons, Kaiden (10) and Isaac (6), are active in their church.
Habitat for Humanity, Meals from the Heartland.
SECRET LIFE
Road trips (Harley Davidson Heritage Classic) with his dad (Yamaha V-Star 1100).
ARTISTIC ARCHITECT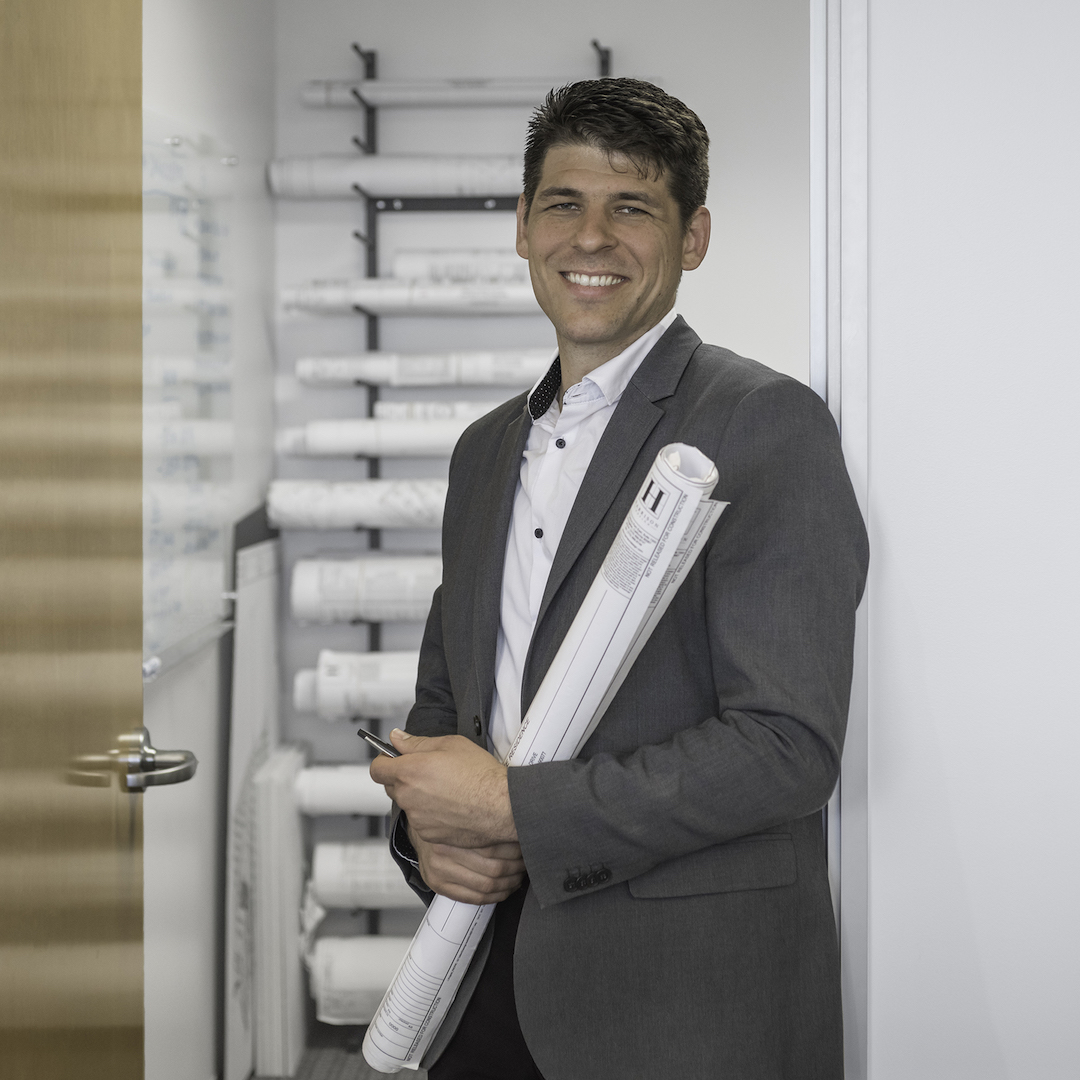 anthony grumbine, AIA
principal, architect
harrison design | Santa Barbara, Calif.
AGE: 39
EDUCATION
MArch, University of Notre Dame
Bachelor of Architectural Studies, BA Art History, Carleton University
ACCOMPLISHMENTS
Harrison Design's youngest Principal (2017).
Currently runs >20 projects, notably a golf course clubhouse and a 25,000-sf church in Clovis, Calif.
Santa Barbara Beautiful Award for restoration.
EXTRACURRICULAR
Board Member, Executive Committee, Santa Barbara Trust for Historic Preservation.
Vice Chair, Architectural Historian, Santa Barbara Historic Landmarks Commission.
Pro bono: AIA Santa Barbara State Street redesign; historic Lotusland Botanical Garden, Montecito.
OFF THE CLOCK
Professional artist: watercolors, oils, pencil renderings.
Produced text, drawings, and photos for City of Santa Barbara Architecture Styles Guide.
SECRET LIFE
He and his wife, Anne-Marie, are raising five sons and three daughters, ages 18 years to 18 months.
HARD-DRIVIN' FLORIDIAN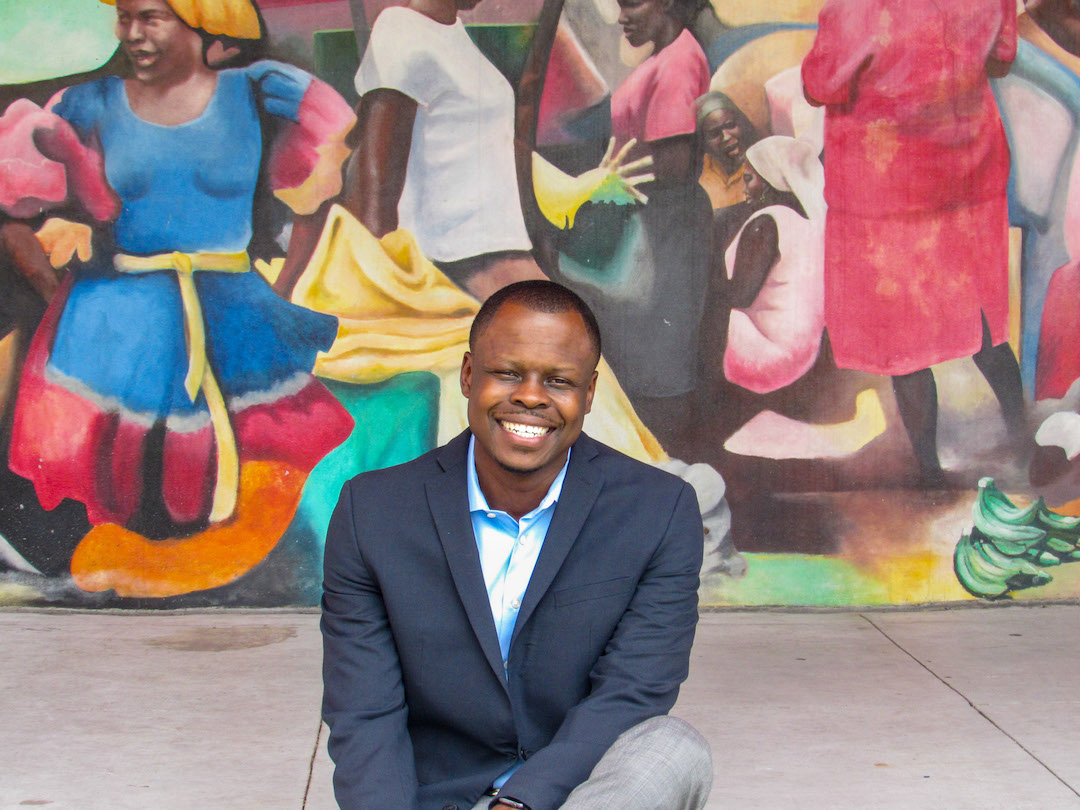 Edwige clark, CGC, LEED BD+C
SENIOR PROJECT EXECUTIVE
HAMMES COMPANY | Tampa, Fla.
AGE: 34
EDUCATION
MS Real Estate Development,
NOVA Southeastern University
BS Construction Engineering, Florida A&M University
ACCOMPLISHMENTS
Known internally as Hammes' turnaround expert.
Exemplary project: Indian River Medical Center, Vero Beach, Fla., outpatient endoscopy facility;  increased procedure throughput by 50%.
EXTRACURRICULAR
Chair, Sunrise, Fla., Affordable Housing Advisory Board (member since 2012).
Collegiate Challenge and Developing Leaders Committees, NAIOP | Commercial Real Estate Development Assn. (South Florida).
Committee Chair for Urban League of Broward County: raised $10,000 for Young Professionals scholarships.
OFF THE CLOCK
Japanese anime enthusiast ("Initial D" series).
Movie-watching downtime with wife, Peta, son Shiloh Donaldson (20), and daughter, Olivia (7).
SECRET LIFE
Drives a 1989 Toyota Supra with a 750-hp engine.
ADVOCATE FOR AEC PROFESSIONAL WOMEN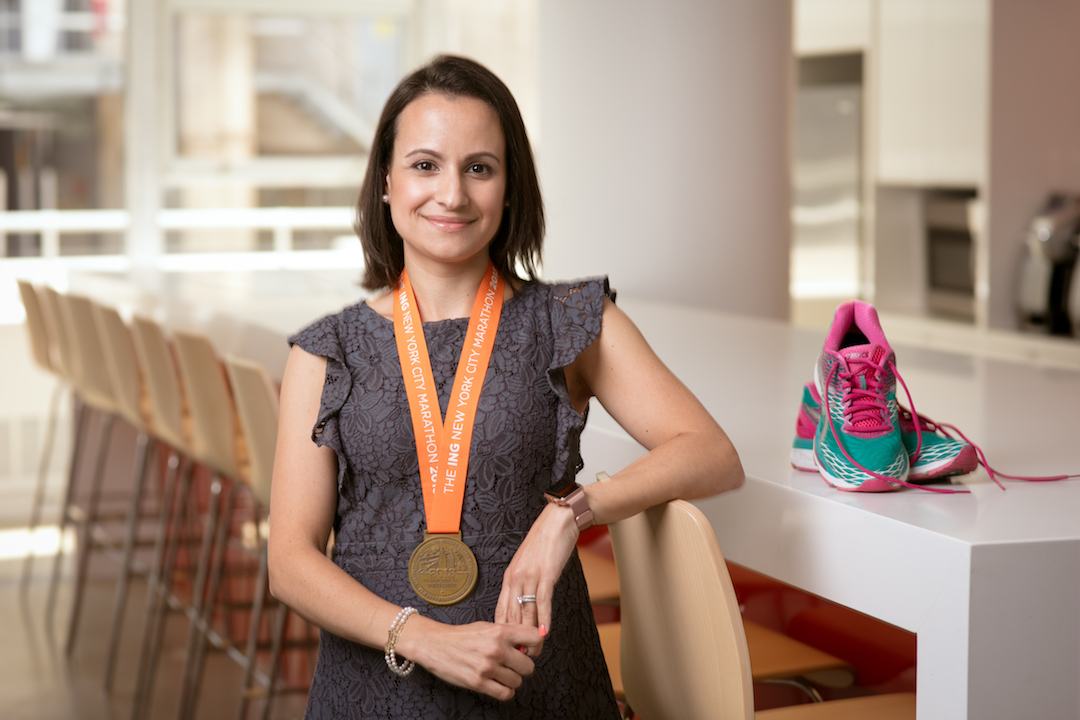 michelle decarlo, PE, LEED AP BD+C
associate, HVAC Department
Jaros, Baum & Bolles | New York, N.Y.
AGE: 33
Education
BSME, Villanova University
ACCOMPLISHMENTS
Current projects: MEP design for NYC's James A. Farley Post Office (now Moynihan Train Hall); HVAC system for 30 Hudson Yards.
Beverly Willis Architecture Foundation's Emerging Leaders Program (2018).
"Next Generation of Women Builders" Award, Women Builders Council (2016).
EXTRACURRICULAR
Launched a Women's Initiative at JB&B.
Helped develop parental leave policy at JB&B.
Chair, ASHRAE New York Women in Engineering Committee.
Member, Urban Green Council and Commercial Real Estate Women of New York.
OFF THE CLOCK
Villanova University Mechanical Engineering Advisory Board.
Raising 22-month-old twin girls with husband.
SECRET LIFE
Fave vacation spot: Patagonia, Argentina.
Planned her high school class reunion.
MAN ON A MISSION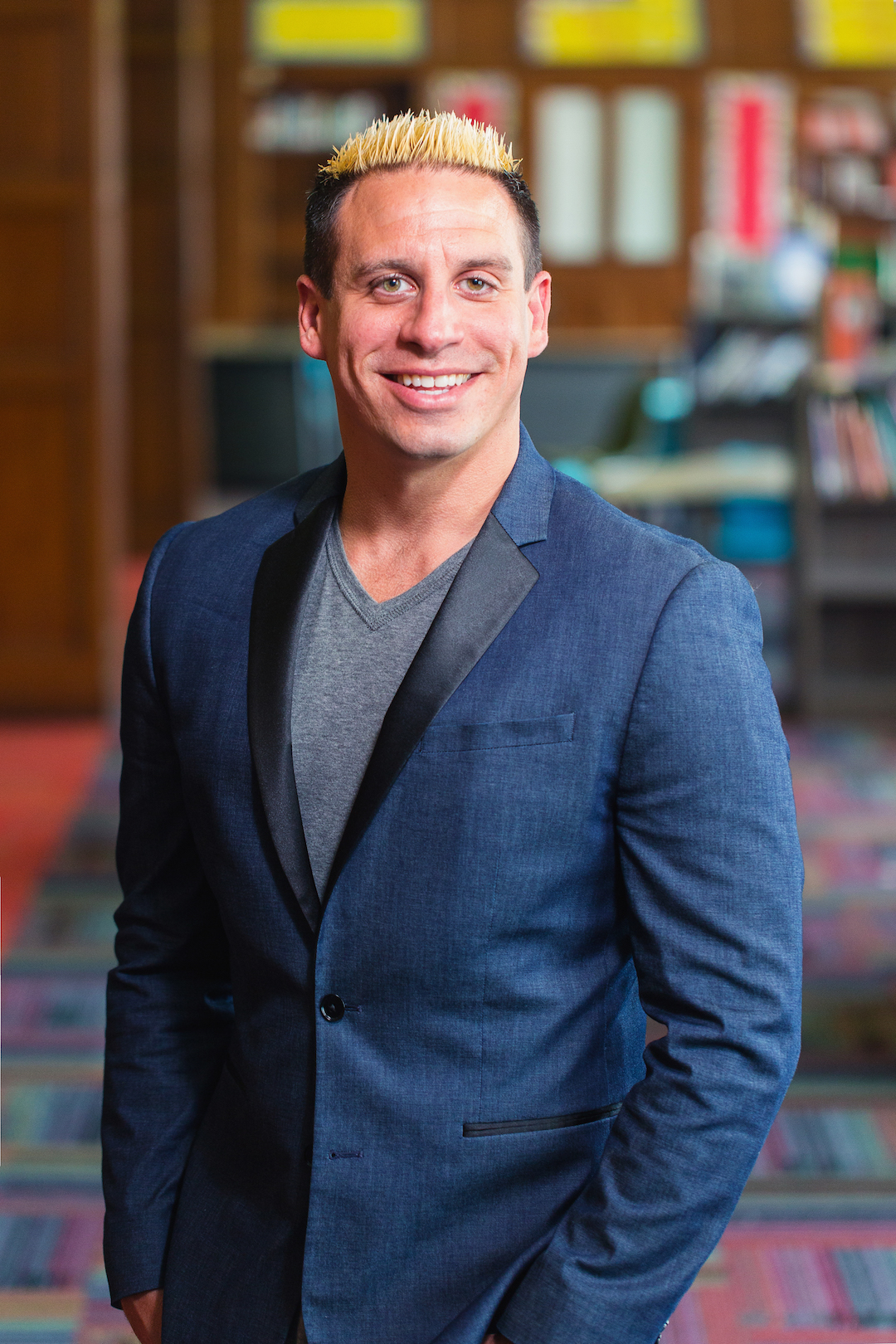 chris lambert, Mdiv, Dd
Founder, CEO
LIFE REMODELED | Detroit
AGE: 38
EDUCATION
BS, Kelley School of Business, Indiana University
MDiv, Fuller Theological Seminary
DD, Gordon-Conwell Theological Seminary
ACCOMPLISHMENTS
Founder, Life Remodeled (2010).
Completed four $5 million community projects: renovated four Detroit schools, repaired 184 homes, boarded up 1,622 vacant properties, beautified 1,273 city blocks, mobilized 42,232 volunteers.
Partnered with >300 businesses, organizations, AEC firms, building product suppliers.
Founding pastor, Ekklesia, Westland, Mich.
Community developer, Liberia, West Africa.
EXTRACURRICULAR
Has traveled to six continents (Antarctica awaits).
Leadership Detroit (2017).
Praxis Nonprofit Fellow (2017).
OFF THE CLOCK
Surfing, snow boarding, dirt biking (KTM 250 two-stroke).
Travel (most recently: Israel) with wife, Andrea, and sons, Levi (9) and Judah (6).
SECRET LIFE
High school skeet shooter: once hit 50 straight targets.
HR DYNAMO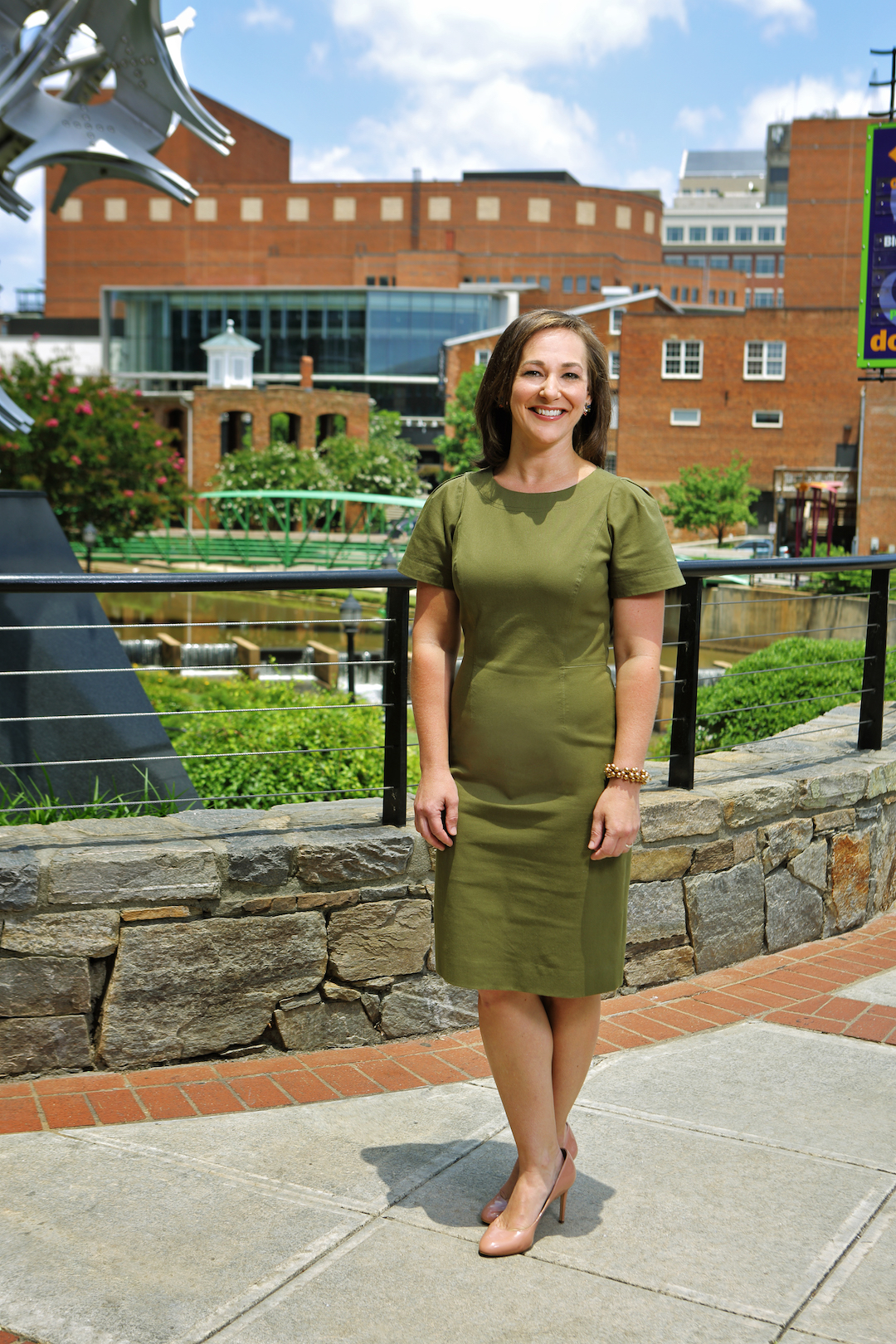 julie cook
director of human resources
fluor | Greenville, S.C.
AGE: 39
EDUCATION
BA, History/Asian Studies, Furman University
ACCOMPLISHMENTS
Youngest member of Senior Leadership Teams for Fluor's Power and Life Sciences and Advanced Manufacturing business lines.
Provides strategic support to Fluor's multi-billion-dollar Power and Life Sciences and Advanced Manufacturing business lines with >3,250 employees.
Led Fluor Management Institute and Fluor Leadership Summit.
Executive Sponsor, Fluor's Growing Representation for Women program.
EXTRACURRICULAR
Loaned executive, United Way of Greenville County, S.C.
Chair/Board of Directors, Crossroads Home Group (nonprofit that provides trauma-informed residential care to families).
Member, Society for Human Resource Management (SHRM).
OFF THE CLOCK
Hiking with husband, Brandt, daughter, Molly (4), and rescue mutt Rooey.
SECRET LIFE
Was once stranded at sea for 40 hours between Shanghai and Putuoshan.
ANGLING AGGIE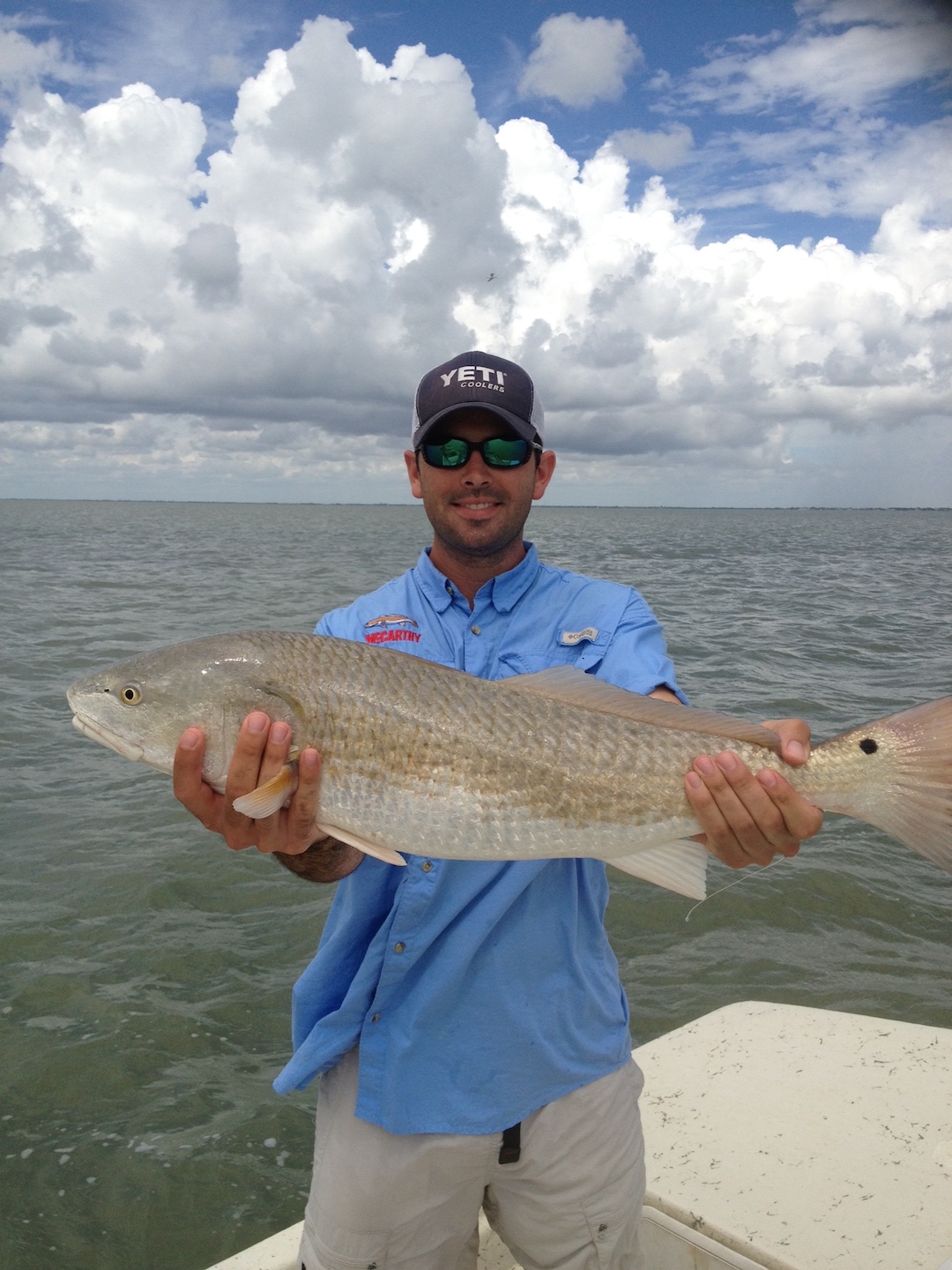 Preston Hodges
Vice President, Houston Division
MCCARTHY BUILDING COMPANIES | Houston
AGE: 32
EDUCATION
BS, Construction Science
Texas A&M University
ACCOMPLISHMENTS
Promoted three times in five years.
Selected for McCarthy Advanced Leadership Program.
Grew Specialized Solutions Group (for smaller, unique projects) from two employees to 30, $40 million/year.
Helped win $100 million in new healthcare contracts for Houston division.
EXTRACURRICULAR
Co-chair, Board Member, AGC Construction Leadership Council.
Board Member, AGC Construction Futures Committee.
Founding Member, Leadership AGC Program.
Volunteer, Rebuild Houston, Houston Food Bank, ACE Mentor Program.
Organizer, Pat Kiley Excellence in Leadership Scholarship Fund (benefits high schoolers entering construction field).
Fundraiser, Krewe of Cajuns and Cowboys, Texas Children's Hospital.
OFF THE CLOCK
Shift captain, Houston Livestock Show and Rodeo.
Saltwater fishing, quail hunting, golf, skiing.
SECRET LIFE
Attained top-secret State Department clearance at age 19.
Worked summers on grandparents' farm in Texas panhandle.
HEALTHCARE INSIDER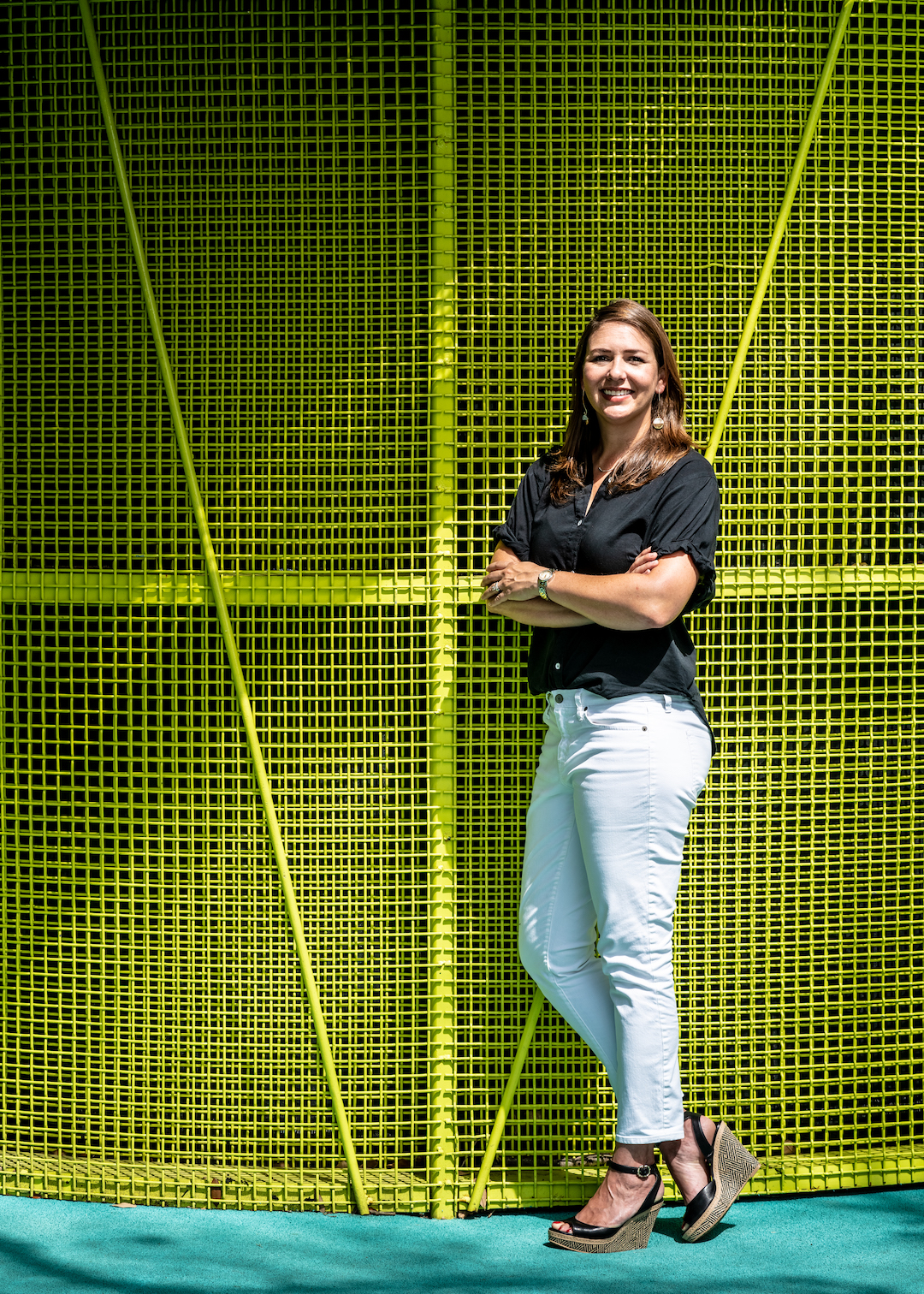 kristin ledet, iida
Principal, Director of Interiors
FKP|CANNONDESIGN | Houston
AGE: 39
EDUCATION
Bachelor of Interior Design, Texas Tech University
ACCOMPLISHMENTS
Houston Office Practice/Interiors Leader (staff of 52).
Has managed 4 million sf of healthcare interiors since 2002.
Named Principal in 2016; youngest (age 37) ever at FKP.
FKP named Texas Oklahoma 2015 IIDA Pinnacle Award (Large Firm of the Year).
Member, CannonDesign Firm Development Team.
Created a strategic hiring model; stepped up staff mentoring/career development.
EXTRACURRICULAR
Volunteer, AIA Houston X Design Week.
Mentor, IIDA Student Conference.
March of Dimes Houston Executive Leadership Team.
Board of Directors, Sugar Creek Country Club.
OFF THE CLOCK
Golf with her husband, Blake.
The beach with her daughter, Corynne (4).
SECRET LIFE
Can twirl a baton.
Loves to iron.
INNOVATION'S IN HER BLOOD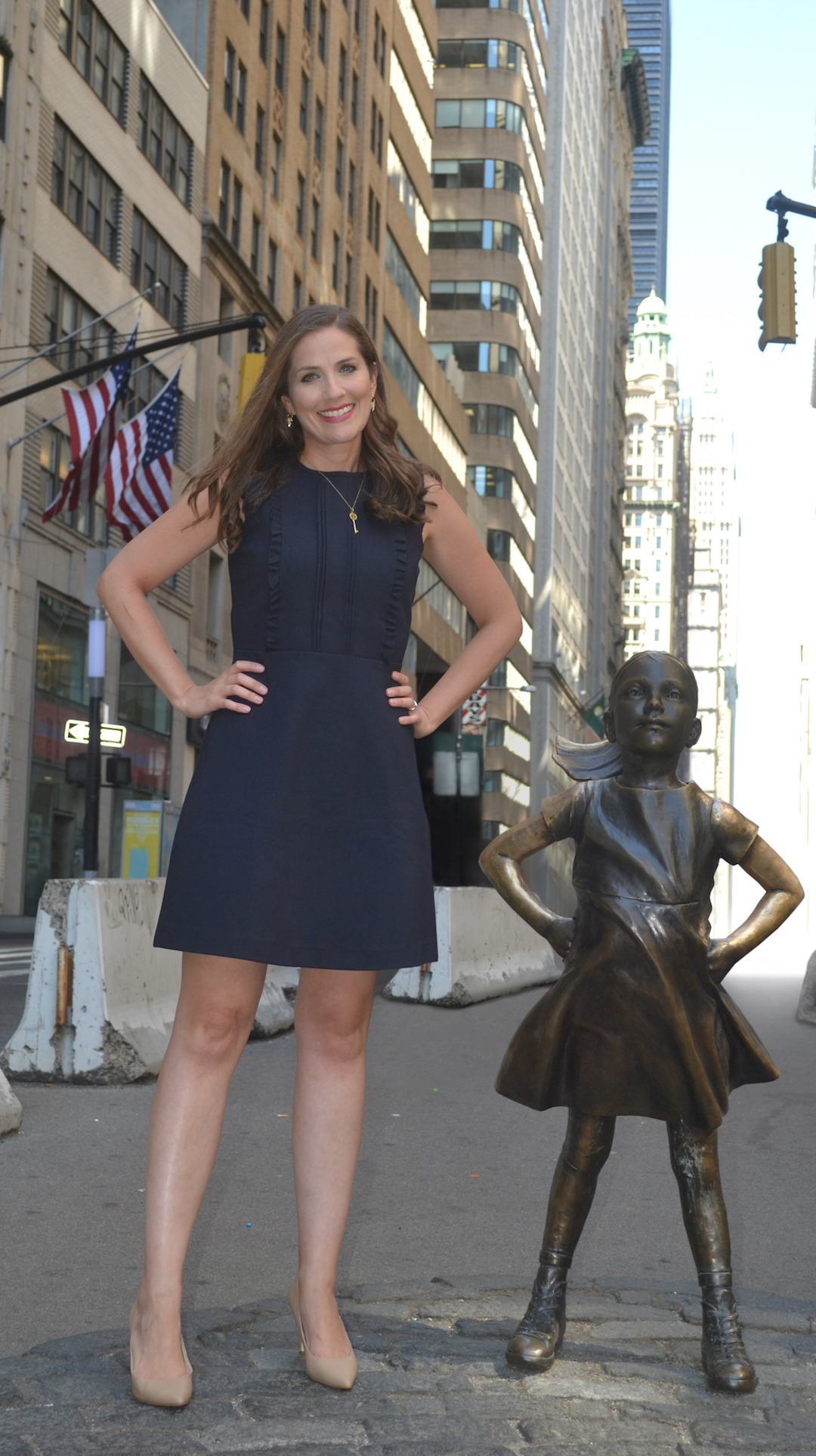 danielle dy buncio, leed ap
ceo, co-founder, president
viatechnik llc | Chicago
AGE: 35
EDUCATION
MBA, Kellogg School of Management, Northwestern University
BSCE, Stanford University
ACCOMPLISHMENTS
Co-founder (with husband, Anton) of construction services firm VIATechnik (2012).
Has implemented VDC on >600 projects: Apple Campus 2, Tesla Gigafactory, LaGuardia Airport, Hudson Yards, NBA Warriors' Chase Center.
Mechanical Contractors Association of Chicago Visionary Award (2018).
EXTRACURRICULAR
Board of Directors, Ryan Companies US.
Chair Member, Kellogg Executive Women's Network.
Advisory Board, AEC Next aT Spar3D.
Chicago Chapter Co-founder, Society for Construction Solutions.
Fundraiser (>$50,000), Leukemia & Lymphoma Society.
OFF THE CLOCK
Marathoner, certified scuba diver.
Globetrotting (five continents) with sons, Max (5) and Zachary (2).
SECRET LIFE
Grew up in a civil engineering family: grandfather, both parents are CEs.
BIM TO THE MAX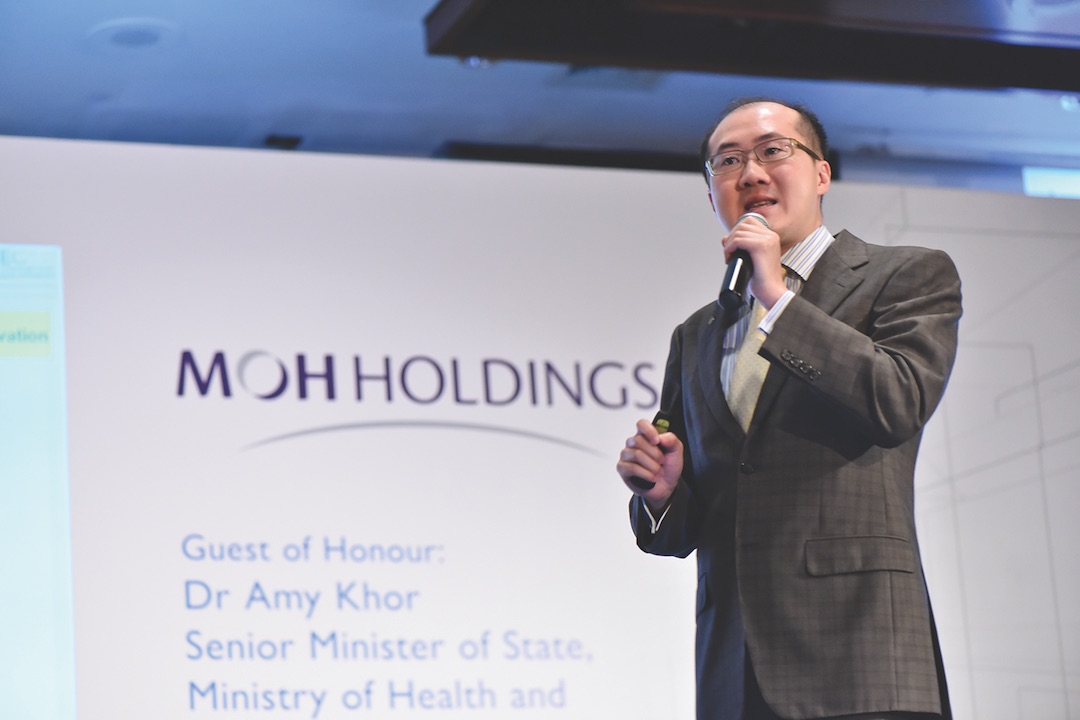 calvin k. kam, phd, aia, pe, leed ap
founder, ceo
strategic building innovation and bimscore.com Dublin, Calif.
AGE: 39
EDUCATION
Master's, PhD, Stanford University
BArch, BSCE, University of Southern California
ACCOMPLISHMENTS
Co-founder, GSA National BIM Program.
Senior Program Expert, GSA National 3D-4D BIM Program.
Co-producer, GSA National BIM Guide Series.
Honorary Director, National BIM Union and Standard (China).
BIM Advisor, Singapore Building & Construction Authority and Shanghai BIM Advancement Center.
Vice President, Strategic Innovation, Optima (real estate developer).
EXTRACURRICULAR
Adjunct Professor, Stanford University Center for Integrated Facility Engineering.
Co-principal Investigator, Disney Research Lab (China).
Co-chair, AIA Center for Integrated Practice.
Chair, AIA Technology in Architectural Practice Knowledge Community (2010-2011).
OFF THE CLOCK
Golfer ("strictly recreational").
SECRET LIFE
Favorite vacation spot: the Maldives.
HOSPITALITY HEAVYWEIGHT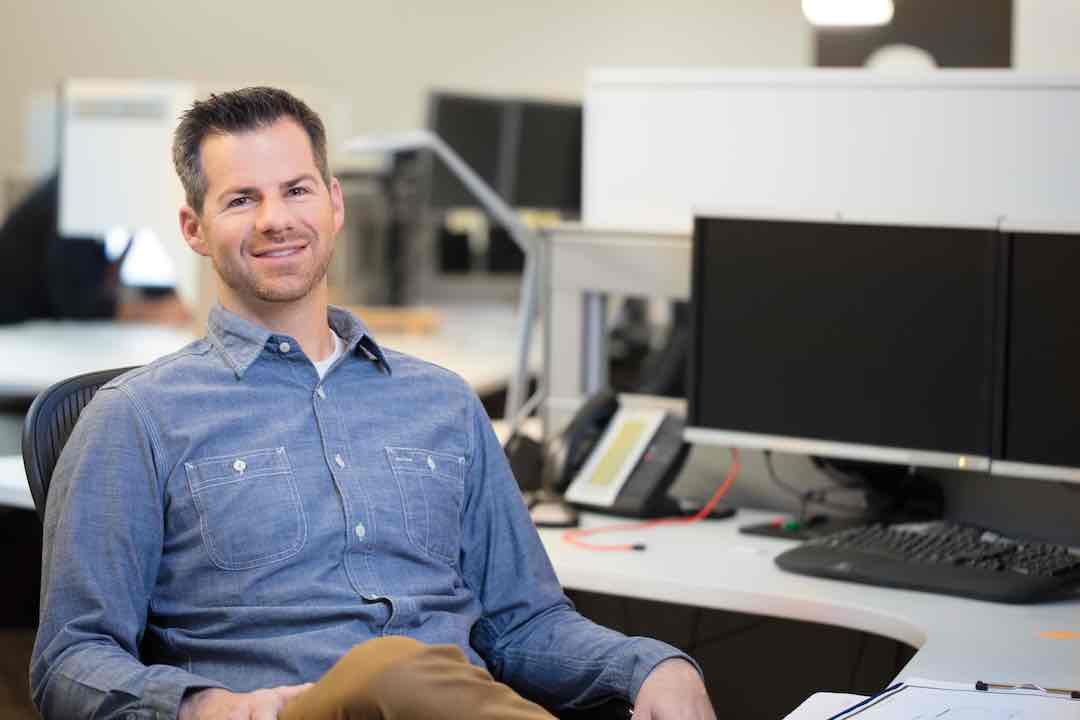 spencer c. little, PE
Principal Electrical Engineer and COO, Housing & Hospitality Center of Engineering Excellence
spectrum engineers | Salt Lake City
AGE: 37
EDUCATION
BSEE, University of Utah
ACCOMPLISHMENTS
Earned his BSEE while working as an electrician full time.
Rose from EIT to Principal/Partner and COO of Spectrum's Hospitality/Housing division in six years.
Appointee, Utah Department of Facilities Construction and Management Committee to set state standard for 3D modeling.
Contributor, Autodesk Screencast training videos.
EXTRACURRICULAR
BSA Assistant Scoutmaster.
Volunteer, Donate Life (American Heart Association).
OFF THE CLOCK
Water skiing, wakeboarding, surfing, basketball with children, George (13), Scarlet (10), Grant (8), and Walter (7).
Fave vacation: Costa Rica, with his wife, Ashlie.
SECRET LIFE
Expert trench digger (college job).
Played high school rugby under legendary coach Larry Galwix (immortalized in "Forever Strong").
GROWTH ENERGIZER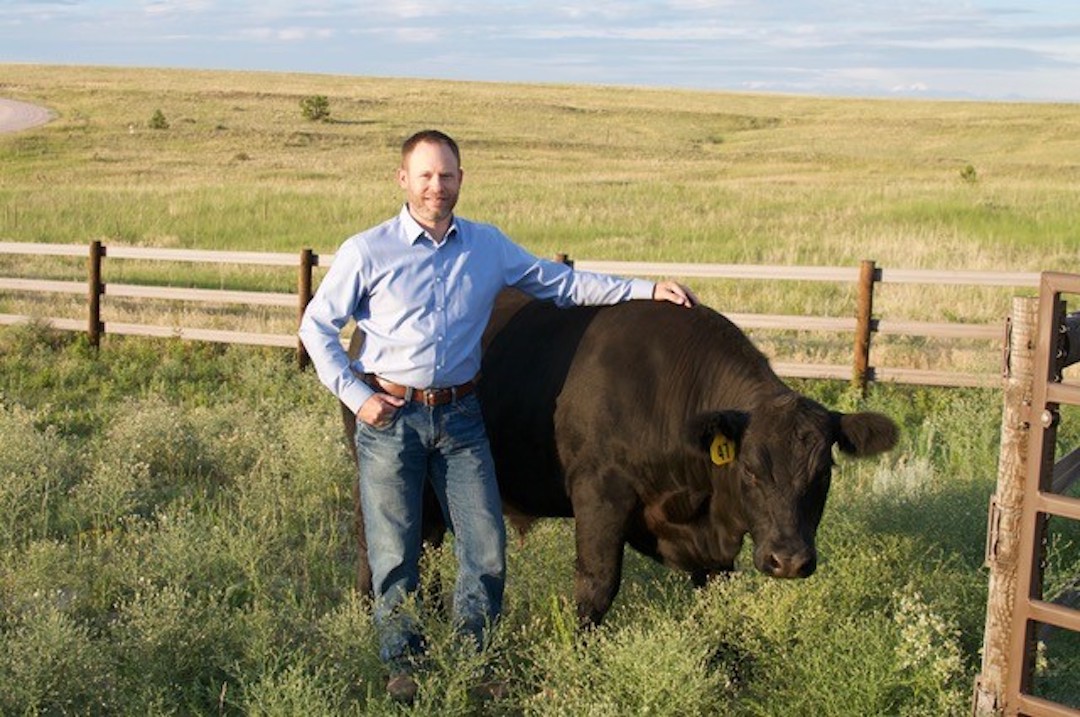 derek oliver, LEED AP
vice president
haselden construction | Centennial, Colo.
AGE: 39
EDUCATION
BS Construction Management
Colorado State University
ACCOMPLISHMENTS
Raised Haselden's Wyoming division annual revenue from $3 million to $100 million in four years.
Notable project: LEED Platinum, net-zero energy NREL Research Support Facility, Golden, Colo.
Oversaw the 2013 opening of Haselden's second Wyoming office (Laramie).
Has doubled the size of the firm's VDC department.
EXTRACURRICULAR
Member, Wyoming Construction Coalition, Casper Area Economic Development Association, Laramie Business Alliance, Associated General Contractors (Colorado chapter), FMI Peer Group.
OFF THE CLOCK
Awana Group leader.
With his wife, home schools their four children (including animal husbandry).
Raises Black Angus cattle on his 10-acre ranch.
SECRET LIFE
Enjoys hunting, fishing, and camping, but is afraid of snakes.
INTERIOR MASTERMIND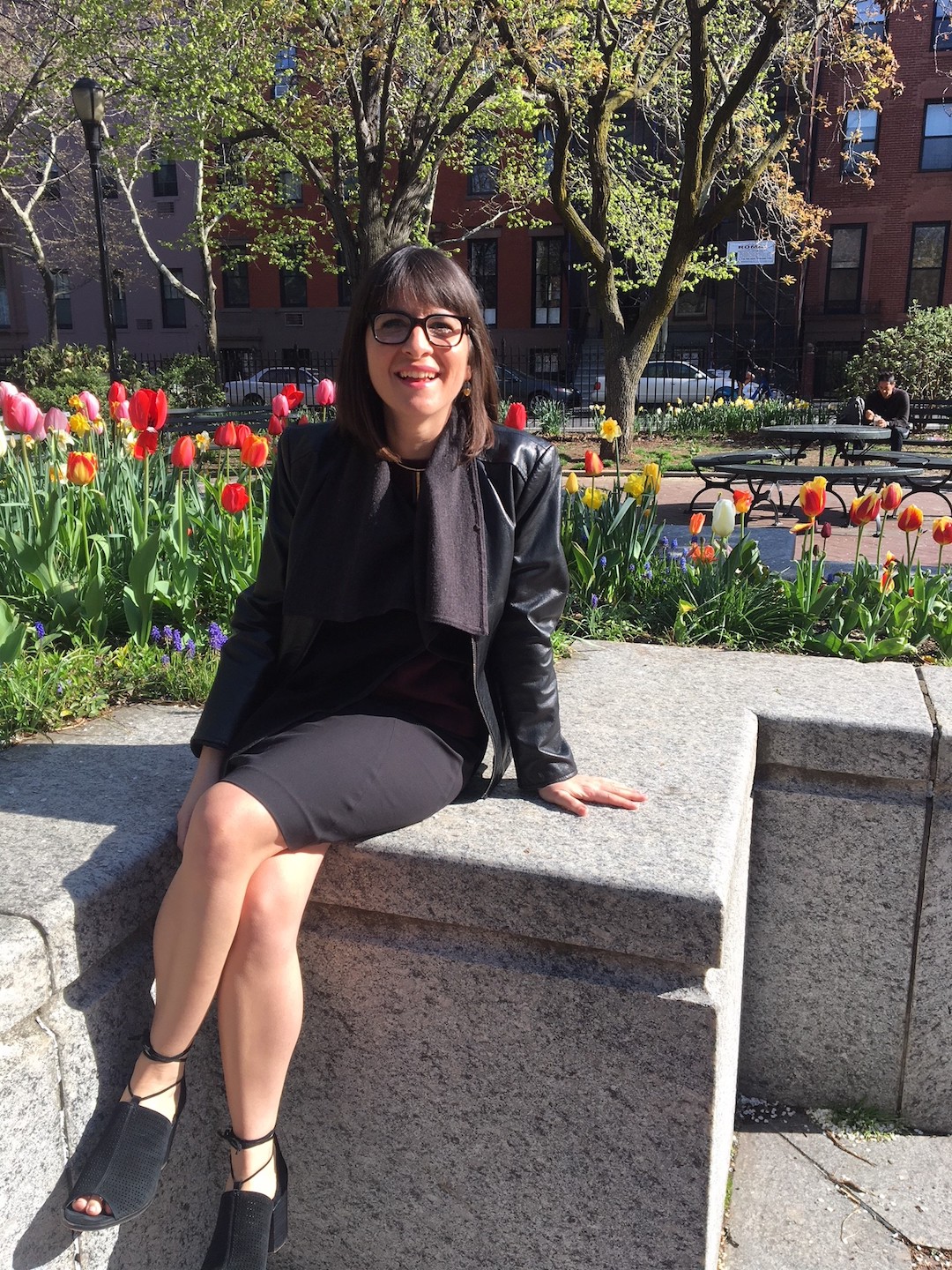 Ámbar margarida, CID, IIDA, Assoc. AIA, LEED GA
principal, interior practice leader
spacesmith | New York, N.Y.
AGE: 31
EDUCATION
BFA, Interior Design, School of Visual Arts
ACCOMPLISHMENTS
Youngest Principal at Spacesmith upon promotion in 2017.
Lead interior designer (FFE programming) on a new 725,000-sf building for New York University; interior design for the Durst Organization's 10 Halletts Point; workplace projects for Abrams Books, BlackRock, and Peterson Management & Foundation.
EXTRACURRICULAR
Adjunct Professor, School of Visual Arts.
Guest lecturer, Parsons School of Design.
Best of NeoCon Juror (2018).
OFF THE CLOCK
Founding Member, Latino-American Commercial Real Estate Association.
Member, CoreNet Young Leaders Committee.
Study group leader, IIDA NCIDQ exam prep.
SECRET LIFE
Her mother designed the Mrs. Universe crown for years.
DATA DETECTIVE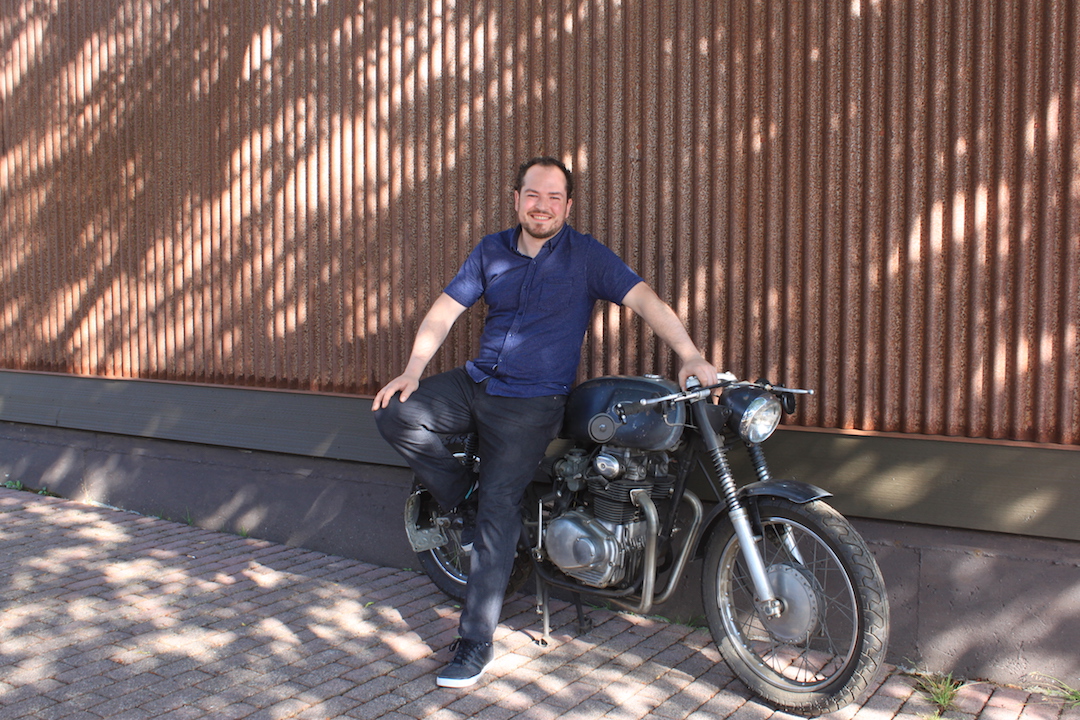 DANE STOKES
Design Technology Specialist
ZGF ARCHITECTS | Seattle
AGE: 34
EDUCATION
MArch, University of Pennsylvania
BS Environmental Design, University of Colorado
ACCOMPLISHMENTS
Graduate travel fellowships to Rome, Costa Rica.
ZGF created unique position (Design Technology Specialist) for him.
Supports six ZGF offices in computational design.
Has created numerous time-saving algorithms (e.g., documenting hundreds of panels in a
childcare facility).
Developed a model to simulate occupant movement within buildings.
EXTRACURRICULAR
Coordinator, Seattle Dynamo Users Group.
Built and donated custom furniture for It Gets Better, a LGBTQ youth charity.
Volunteer, Seattle Design Festival.
OFF THE CLOCK
I-CAR–certified welder.
Expert metal fabricator, carpenter.
Renovating 100-year-old home with wife, Beckie, and daughter, Electra (3).
SECRET LIFE
Rebuilt a 1937 Plymouth with Corvette engine at age 16.
Built and raced Porsche racecars at age 20.
RETAIL SAVANT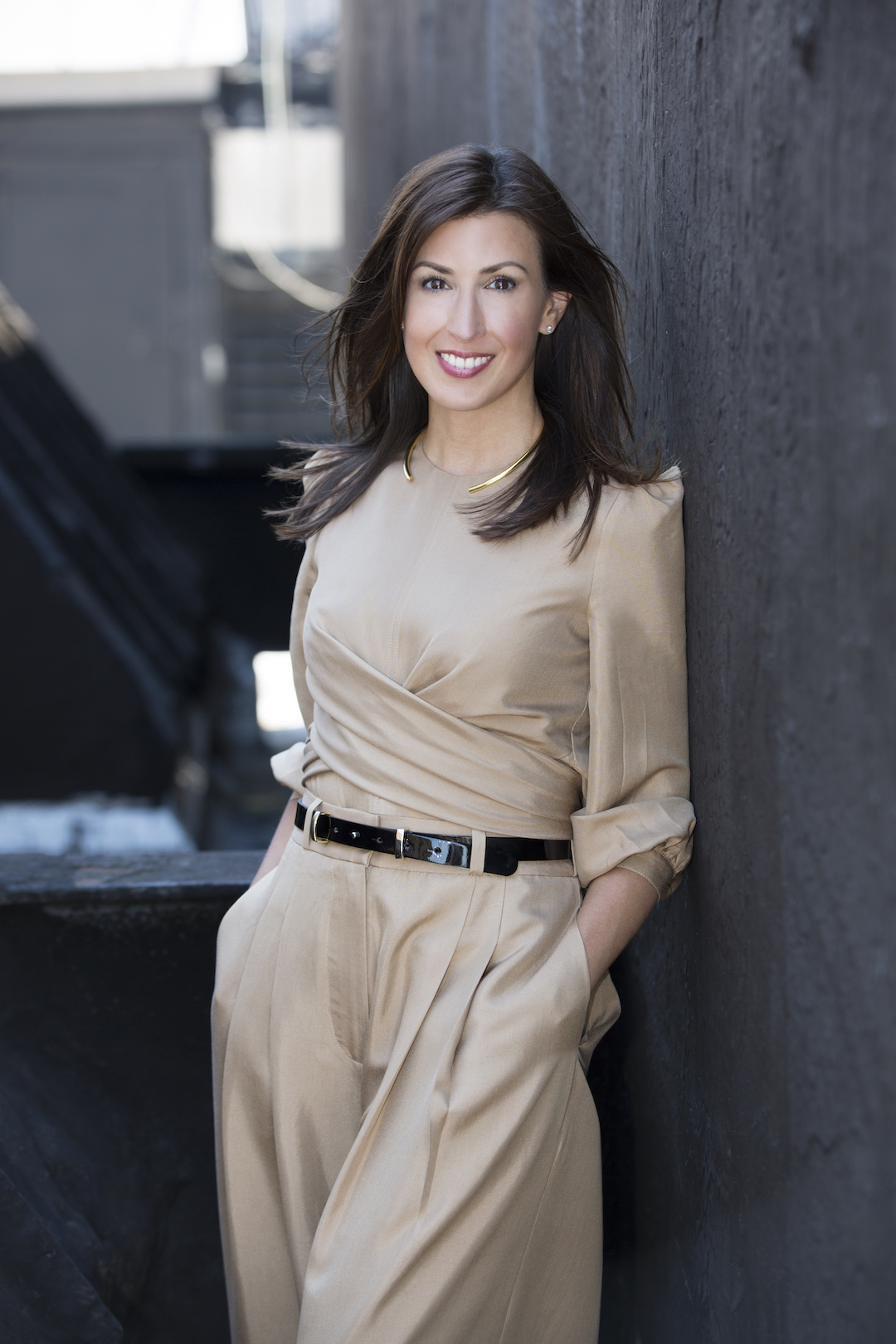 christina magrans
vice president, retail
Callisonrtkl | New York, N.Y.
AGE: 39
EDUCATION
BFA Interior Architecture, James Madison University
ACCOMPLISHMENTS
Named Vice President at age 31.
One of 20 female corporate officers (of 118 total) at CRTKL.
Directs 105-employee New York office.
Representative clients: TAG Heuer, Dolce & Gabbana, Charlotte Tilbury, Longchamp, Hueb, Tiffany & Co., Van Cleef & Arpels, Roger Dubois, Sweaty Betty.
Developed and launched CRTKL Leadership Development Program (to nurture high-potential employees).
EXTRACURRICULAR
CRTKL Leader, Cycle for Survival (multi-office indoor cycling event for Memorial Sloan Kettering Cancer Center: raised >$226,000 in six years).
OFF THE CLOCK
Yoga, tennis, skiing.
Serious traveler: London, Scotland, Singapore, Vietnam, Madrid in last year.
SECRET LIFE
Expert party planner ("throw in a Mariachi band").
TECHNO-SUPERSTAR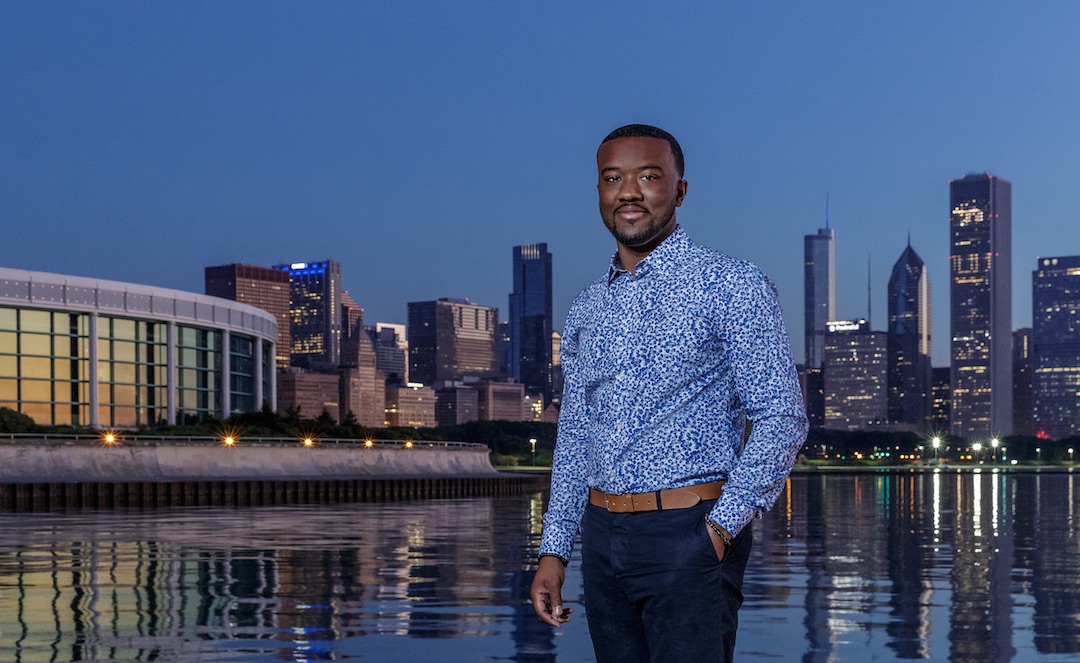 eveart foster
Technical Services Engineer
PEPPER CONSTRUCTION GROUP | Chicago
AGE: 27
EDUCATION
BSME, Indiana State University
ACCOMPLISHMENTS
Has managed laser scanning and 3D/4D modeling for $115 million in projects the last two years.
Developed an app that combines laser scanning with augmented reality; named Best Overall Project, AEC Hackathon 3.5 Chicago.
Member, Pepper's Field Technology Innovation Committee.
EXTRACURRICULAR
Developing IT solutions for manufacturers (BuildIT Software, FARO).
Council Member, GLG Professional Learning Program.
ACE Mentor Program.
Reading Mentor, Working in the Schools.
OFF THE CLOCK
Biking, running.
Plays double bass, acoustic bass, and lead guitar in jazz quartets.
SECRET LIFE
His father led the hostage negotiation team for the federal penitentiary in Terre Haute, Ind.
passive house activist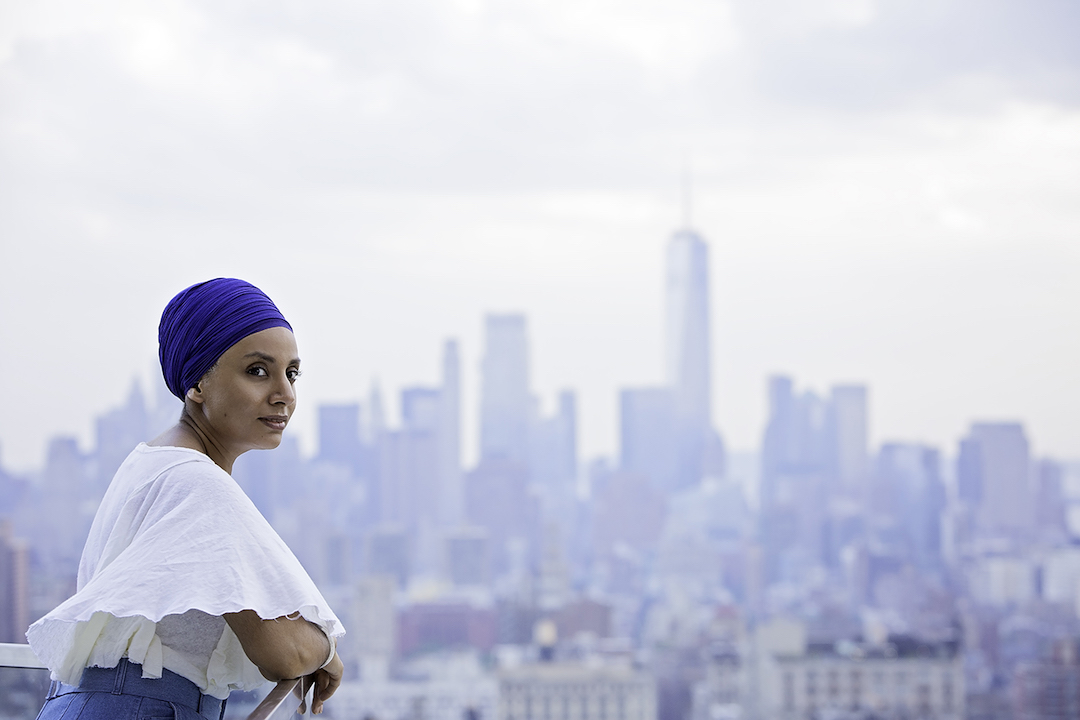 Satpal kaur panesar, ipha
Designer 
HLW International | New York, N.Y.
AGE: 37
EDUCATION
Graduate, Architectural Association (UK)
BA, University of Nottingham
ACCOMPLISHMENTS
Certified Passive House Designer (International Passive House Association).
Led building enclosure design of Beach Green Dunes Passive House apartments, Queens, N.Y.
Completed prototype for 40 energy-efficient homes (including four Passive Houses) for Mayor's Build It Back Initiative in Staten Island, N.Y.
Won invite-only RFP for NYC homeless shelter built to Passive House standard.
Helped deliver early Passive House multifamily buildings in NYC (803 Knickerbocker, 424 Melrose) while at the firm of Chris Benedict, RA.
EXTRACURRICULAR
Session Chair, Conference Committee Member, Northeast Sustainable Energy Association.
OFF THE CLOCK
Designs sculptures from old radiators.
SECRET LIFE
Her Sikh turban is 5 meters long.
DR. SUSTAINABILITY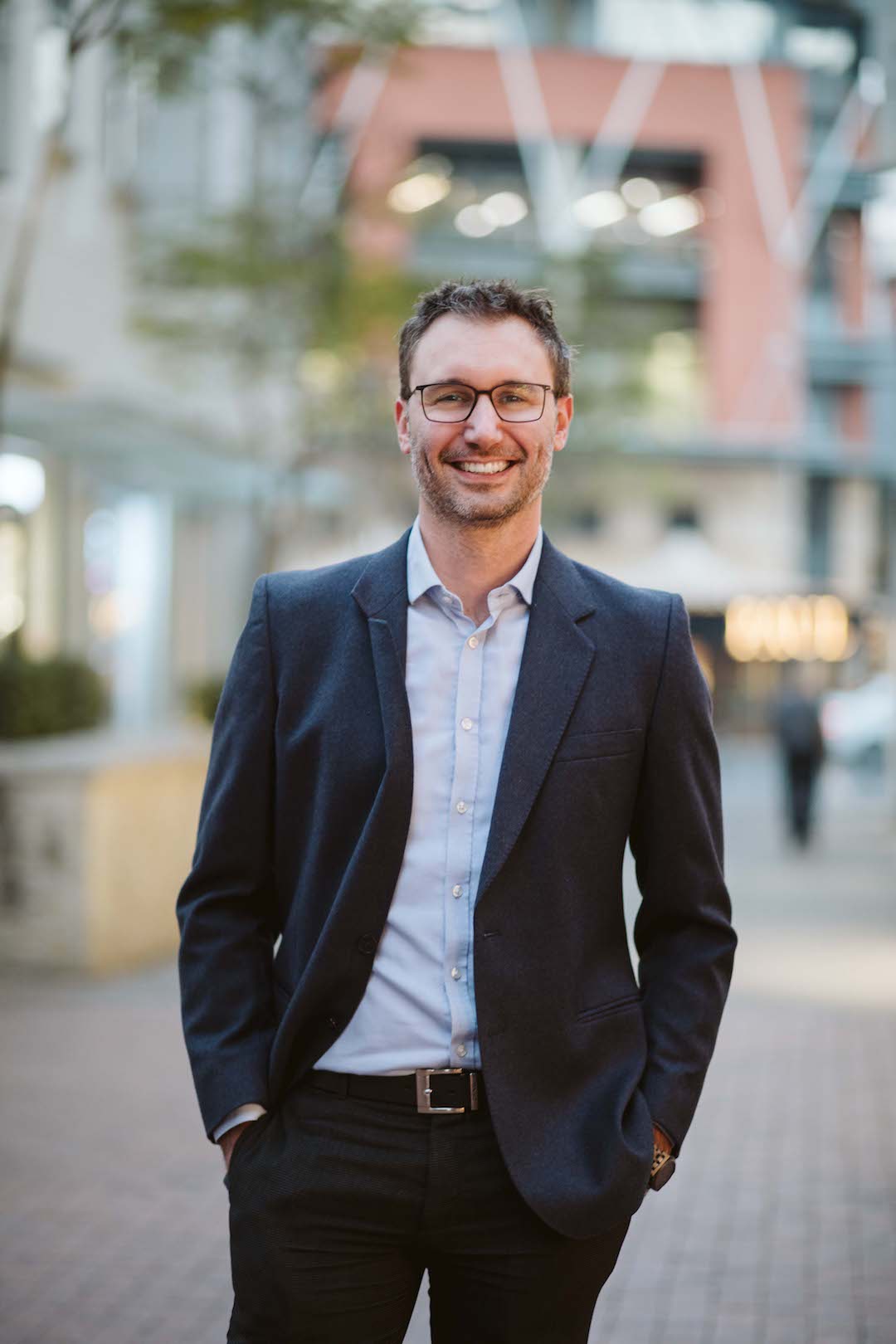 marco macagnano, phd
Associate Director
bentel associates intl. | Johannesburg, Gauteng, South Africa
AGE: 35
EDUCATION
BScArch, MArch, PhD, University of Pretoria
ACCOMPLISHMENTS
Earned PhD in architecture after five years of study.
Project Lead (while at PKA International Architects) for first Green Star–certified South African government building.
Senior Designer, Head of Sustainability at BAI.
Member, BAI Executive Committee.
EXTRACURRICULAR
Green Star Accredited Professional.
Director, Green Building Council of South Africa.
Chair, Annual GBCSA Green Building Convention.
Advisory board, Department of Architecture, University of Pretoria.
OFF THE CLOCK
Avid gamer (Gymer, PS4).
Mixed martial arts fighter.
SECRET LIFE
His father was a paratrooper (Red Beret) in the Italian army.
ENTREPRENEURIAL ENGINEER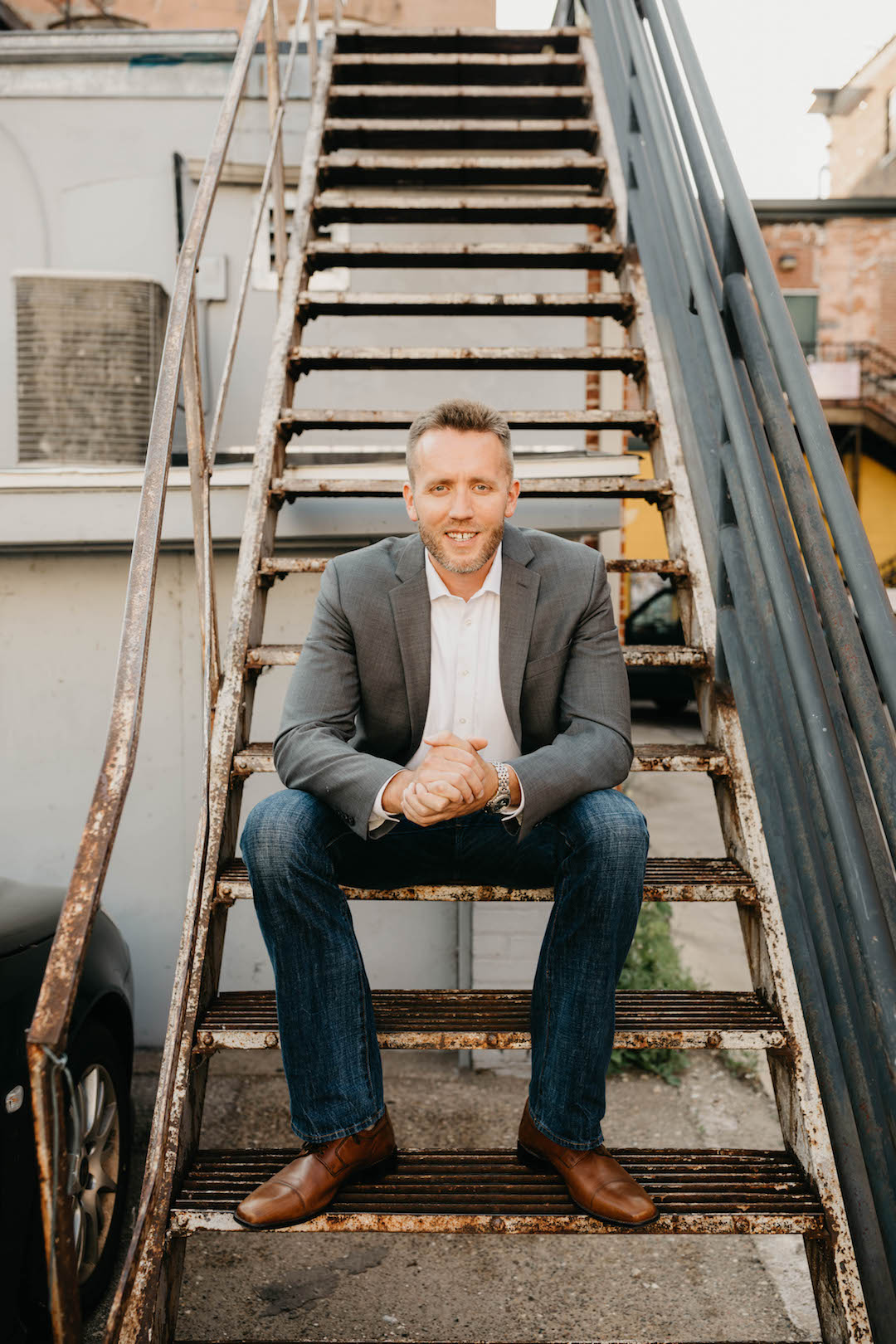 Blair D. Hildahl, pe, leed ap
Chief Marketing Officer, Principal
base4 | Boca Raton, Fla.
AGE: 35
EDUCATION
BSSE, University of Wisconsin–Madison
ACCOMPLISHMENTS
Co-founded Base4 (2010) with four others; now 230 full-time professional staff serving hotel design sector.
Offices in the U.S., China, Dominican Republic, India, and Republic of Georgia.
Helped lead Base4 to Inc. Magazine's 5000 Fastest Growing Companies in America (2016, 2017).
Director of Operations, Asia, at EXP Global (2009-2012).
EXTRACURRICULAR
Produces weekly design blog to 14,000 hotel developers.
OFF THE CLOCK
Acoustic guitar instrumentalist.
Outdoors adventuring on Wisconsin lakes and rivers with wife, Joni, and children, Quinn (5), Beckham (3), and Elin (<1).
SECRET LIFE
BSA Eagle Scout.
His great-grandfather was 100% White Earth Chippewa.