The Arnold Print works, a textile-dyeing mill in North Adams, Mass., dates to the 1860s. In 1942, it was converted to make electrical parts for the war effort. It closed in 1986.
In the late '80s, community leaders reimagined the 17-acre campus as a showcase for large-scale minimalist art. Building 6 is the final piece of a 25-year, three-phase master plan funded by public and private capital. Its chief goal: to make MASS MoCA and western Massachusetts a multi-day visitor destination.
The Building 6 project team, led by Bruner/Cott Architects, connected three acre-size floors via a new three-story lightwell that serves as the primary circulation core. A series of controlled-environment galleries set against an industrial landscape interior supports the client's goal of merging the old and the new.
At Building 6's apex, the project team created a lounge with two-story glazing that looks out onto the Berkshires. A bikeway that runs through the lower level of the museum connects to five miles of hiking trails and bicycle lanes that link North Adams and Williamstown. The ground floor doubles as a workshop and storage space.
MASS MoCA has become a major anchor of the economy of North Adams (population: 13,708). It now offers 280,000 sf of galleries, indoor and outdoor performing arts venues, video and multimedia spaces, commercial rental units, cafés, a full-service restaurant, and an innovative microbrewery.
The museum employs 500, admits 185,000 visitors a year, and hosts more than 75 performances a year, notably the FreshGrass bluegrass festival.
Mass MoCA is now the country's largest center for contemporary and visual arts, and one of only a handful that can accommodate installations of immense scale.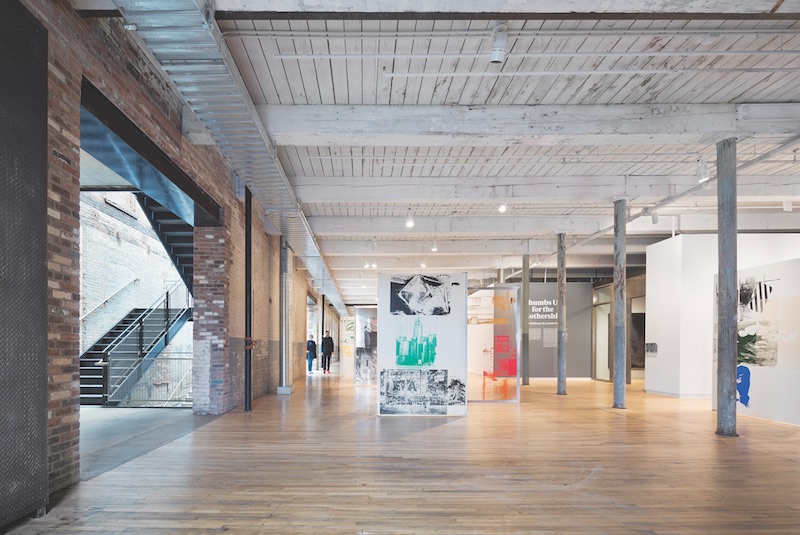 Photo: Michael Moran Photography.
Gold Award Winner
BUILDING TEAM Bruner/Cott Architects (submitting firm, architect) Massachusetts Museum of Contemporary Art (owner) Arup (SE) Petersen Engineering (mechanical engineer) Sullivan Engineering (electrical/plumbing engineer) Gilbane Building Company (CM) DETAILS 130,000 sf Total cost $65.4 million Construction time January 2016 to May 2017 Delivery method CM at risk