A new 270-foot-high office tower takes the title as the tallest building in Manhattan's Meatpacking District. Offering 140,000 sf of new office space across 18 stories, 412 W 15 provides amenity and experience spaces more commonly found in multifamily buildings.
Among this lifestyle-oriented mix of spaces are a landscaped roof deck, tenant-specific outdoor spaces, and lounge amenities. In total, there are six terraces that provide 8,000 sf of outdoor space.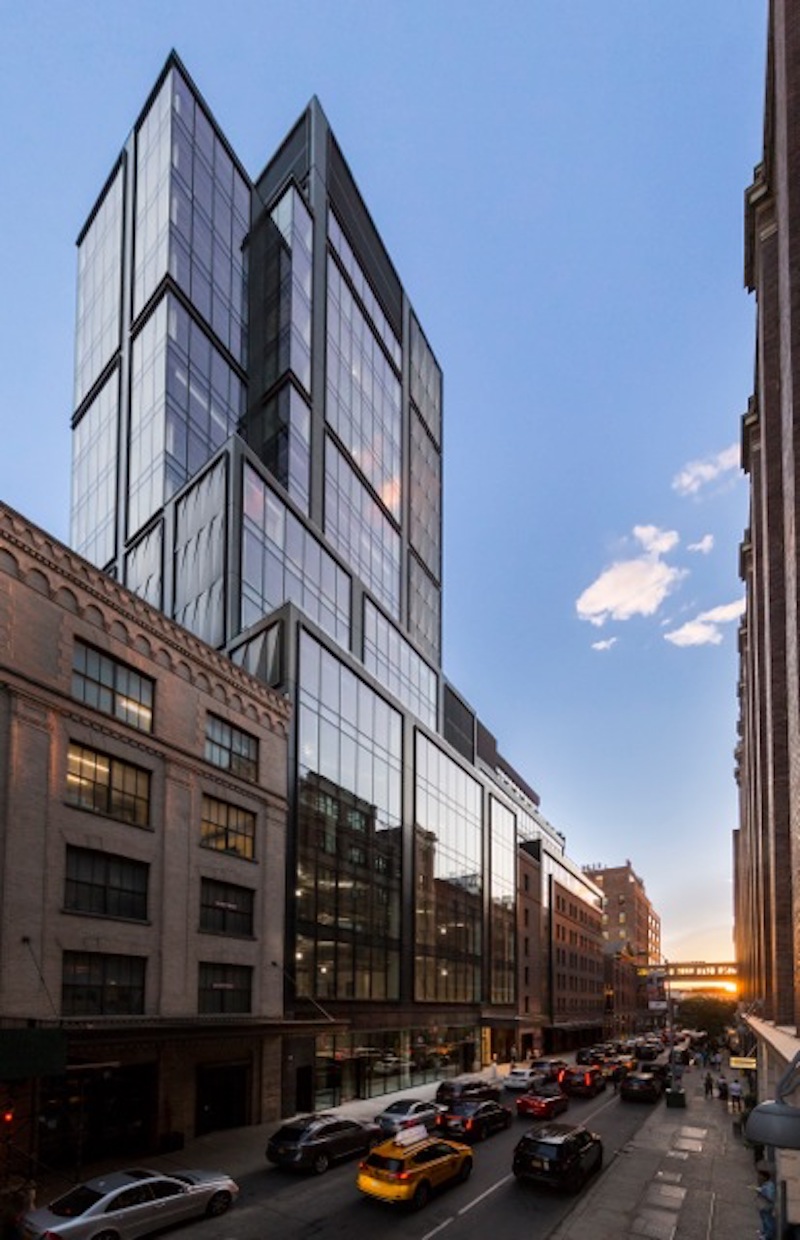 Photo: David Sundberg.
The CetraRuddy-designed building's facade combines dark metal with floor-to-ceiling windows. The tower also connects to an existing low-rise building on 14th street to form a through-block community of workspaces and ground-floor shops. The office layouts are open and flexible and almost completely column-free. Blackened stainless steel wall panels and terrazzo floors create a contemporary downtown vibe that is fitting for the Meatpacking District.
See Also: An elliptical office building goes with the flow in Boston
CetraRuddy Principal Eugene Flotteron, AIA, describes the tower as a "vertical campus that serves as a complete lifestyle workplace."