The Asian Pacific's first modular Starbuck's store will be a Kengo Kuma-designed two-story, 3,445-sf building built from 29 shipping containers. The cantilevered containers are stacked four high like a giant game of Jenga in alternating directions.
The Taiwanese Starbucks will be one of the first in the world to fit into the company's recently announced Starbucks Greener Stores commitment. The store's interior was inspired by coffee trees and an architectural design known as Dougong, a structural element of interlocking wooden brackets.
See Also: 19 decommissioned shipping containers become downtown Phoenix's hottest marketplace
The store will include a drive-thru and large skylights to make the interior feel light and airy. The Taipei Starbucks is the company's 40th shipping container store.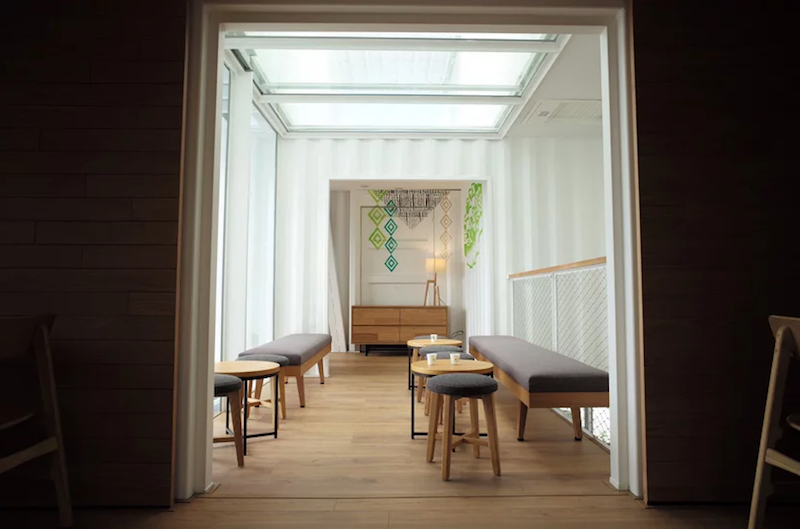 Courtesy Starbucks.
See Also: Starbucks to build 10,000 "Greener Stores" by 2025