Located underneath a 1930's shopping center and the adjacent Lasipalatsi Square in Helsinki, the Amos Rex Museum provides about 23,500 sf of modern exhibition space.
The underground exhibition halls have domed ceilings and large skylights that open up to the square. From inside, the domed, undulating roofs have a design that features white circles against a black backdrop, which takes on the appearance of an art installation in its own right. The contemporary display halls have no pillars and are designed with flexibility in mind to allow for a variety of different exhibitions.

© Mika Huisman.
See Also: A WWII bunker becomes a museum along Denmark's coast
From above ground, the five domes and skylights resemble slowly melting igloos peppered around the square. Visitors can take a peek into the skylights to view what is happening below or they can climb and walk along the domed roofs. The domes and skylights allow the square to function as an open space while also ensuring the museum space below doesn't go unnoticed.
The Amos Rex Museum officially opened on Aug. 30.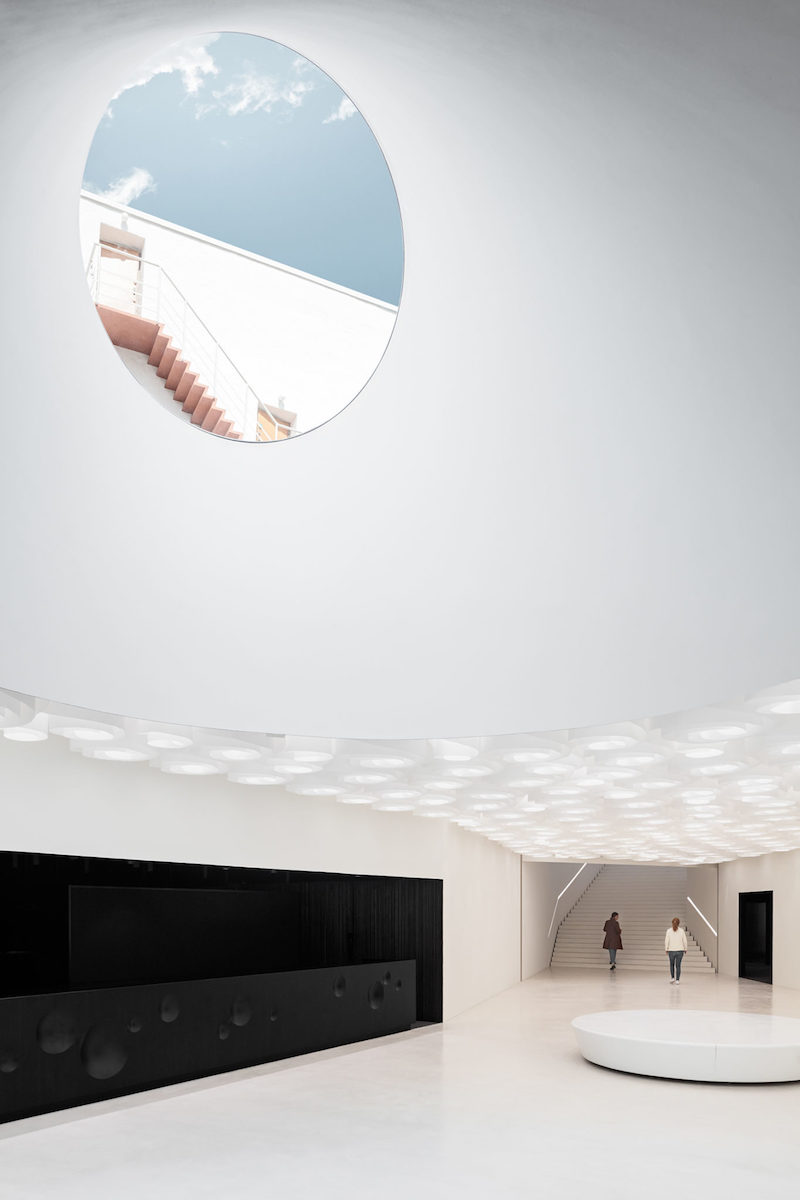 © Tuomas Uusheimo.