AltaSea and Gensler have unveiled renderings for a new 35-acre net-positive energy use "campus for innovation" on the historic City Dock No. 1 at the Port of Los Angeles.
Gensler designed the AltaSea project, which is intended to bring people together under the common goal of understanding the ocean. The plan will call for new research buildings, public plazas, and restored structures, creating spaces where visitors, scientists, and educators can develop new ocean-related technologies and learning programs.
"AltaSea will be a campus dedicated to finding ocean-related solutions to our most pressing challenges: food security, energy security, and climate security," AltaSea Executive Director Jenny Krusoe said in a statement. "Our campus, brilliantly designed by Gensler, is flexible, dynamic and inclusive—allowing us to embrace bold new ideas and opportunities that unfold as we explore the ocean."
The $150 million Phase 1 of construction breaks into three parts. Phase 1A will include construction of a waterfront promenade containing plazas, parks, and walkways; a dock for research vessels called Wharf Plaza; and the renovation of 180,000 sf of free-span space in existing warehouses. The Research and Business Hub will contain "clusters" that will expand technology and business applications for remote monitoring, ocean exploration, food security, and environmental sustainability. 
In Phase 1B, another warehouse will be transformed into a Science Hub with facilities for oceanographic and marine biology research. More than 60,000 sf of classrooms and labs will be built for the Southern California Marine Institute, a network of 22 regional higher education institutions. 
An Engagement Center is the highlight of Phase 1C. The center will house public education and exhibition programming. AltaSea will use it to welcome younger students and inspire them to pursue an interest in STEM. 
A viewing structure that will overlook the campus, port, and surrounding community has been proposed for a future phase of construction. 
"The legacy of lighthouses in San Pedro will find its next iteration here, but instead of emitting energy, this structure will harvest and employ advanced forms of energy generation," writes Li Wen, AIA, a Design Principal with Gensler. "It will also include equipment that studies the climate and reports back on the energy-use and generation of the campus as a whole. As a beacon for the campus, it will mark the place where our new future will begin."
Construction will begin on Phase 1A this year, and it is expected to be completed by 2017. The Science Hub will open by 2020 and the Engagement Center will open by 2023. No timetable has been announced for the Viewing Structure. Dangermond Keane Architecture, Rios Clementi Hale Landscape Architecture, and Holmes Culley Structural Engineer are among the project's primary consultants.
(Click images to enlarge)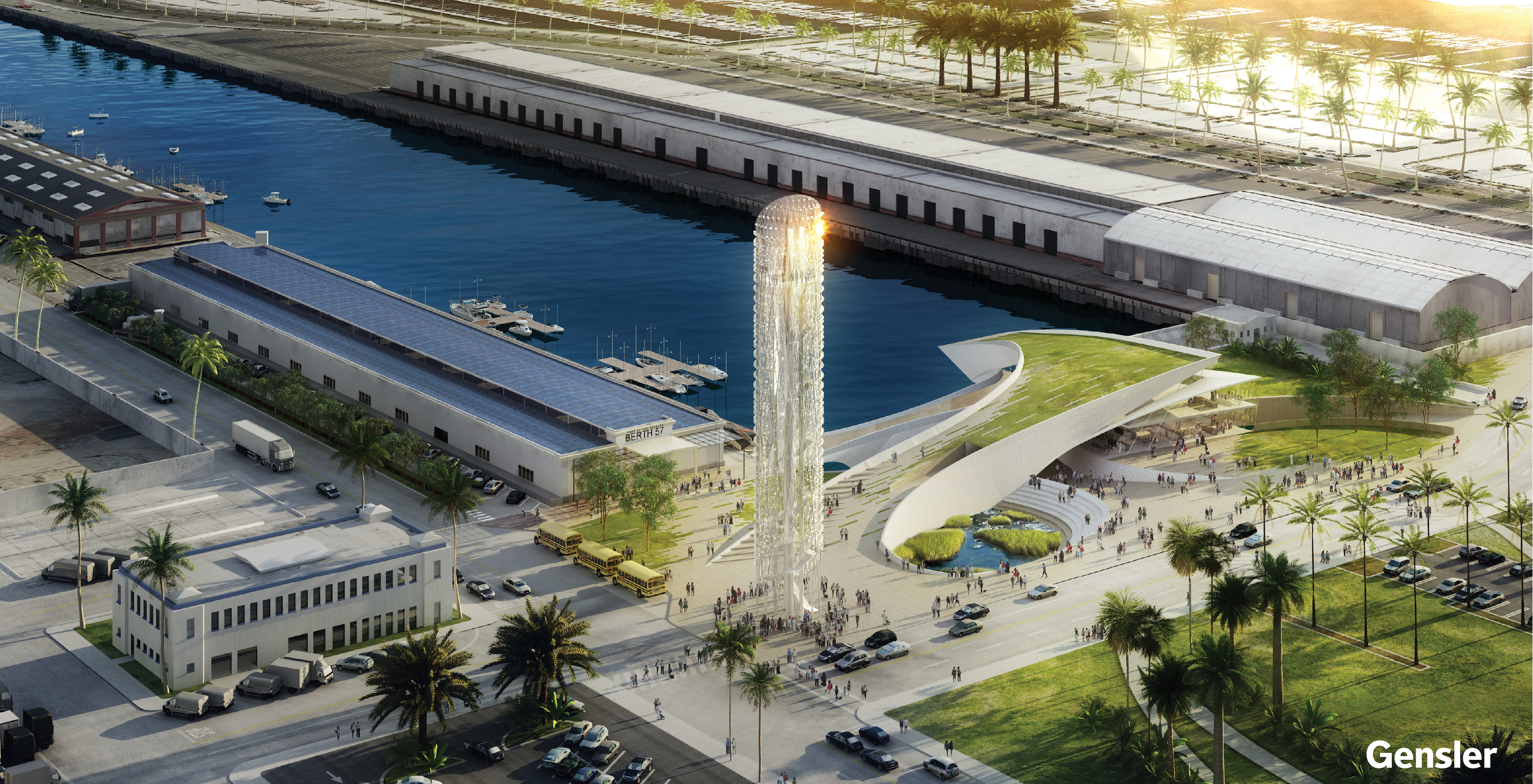 AltaSea campus, with the viewing structure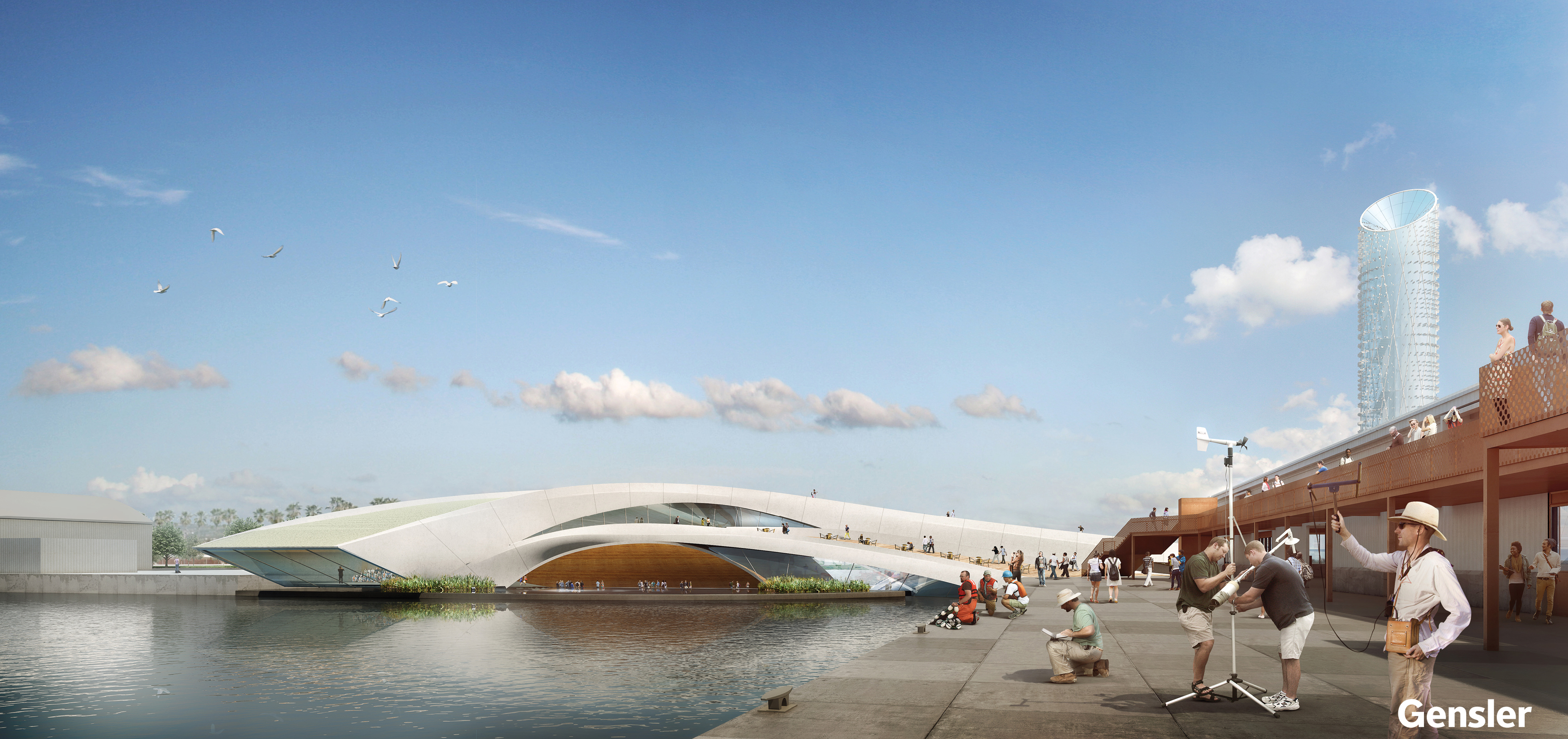 Engagement Center and Science Hub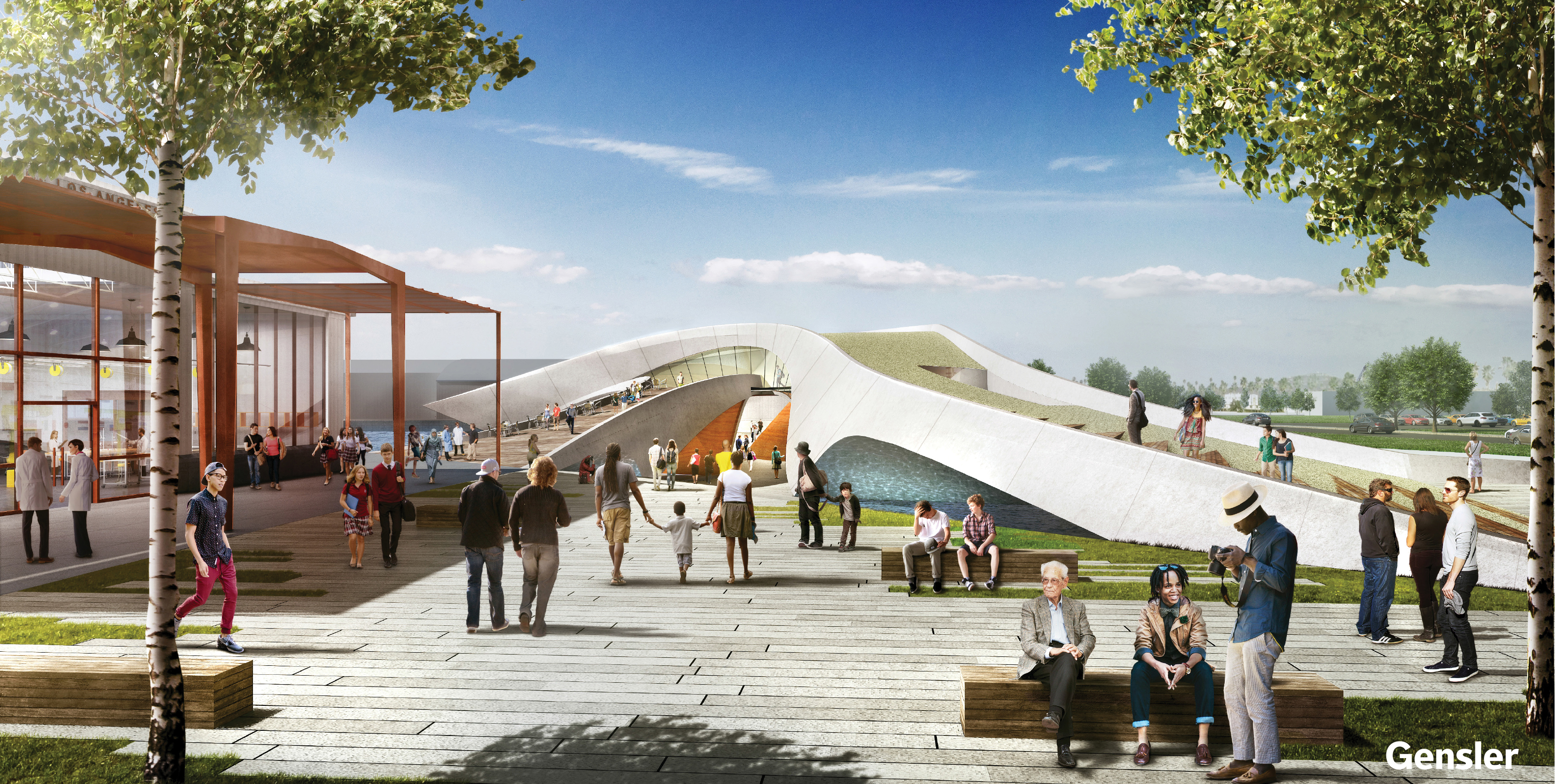 Engagement Center and Science Hub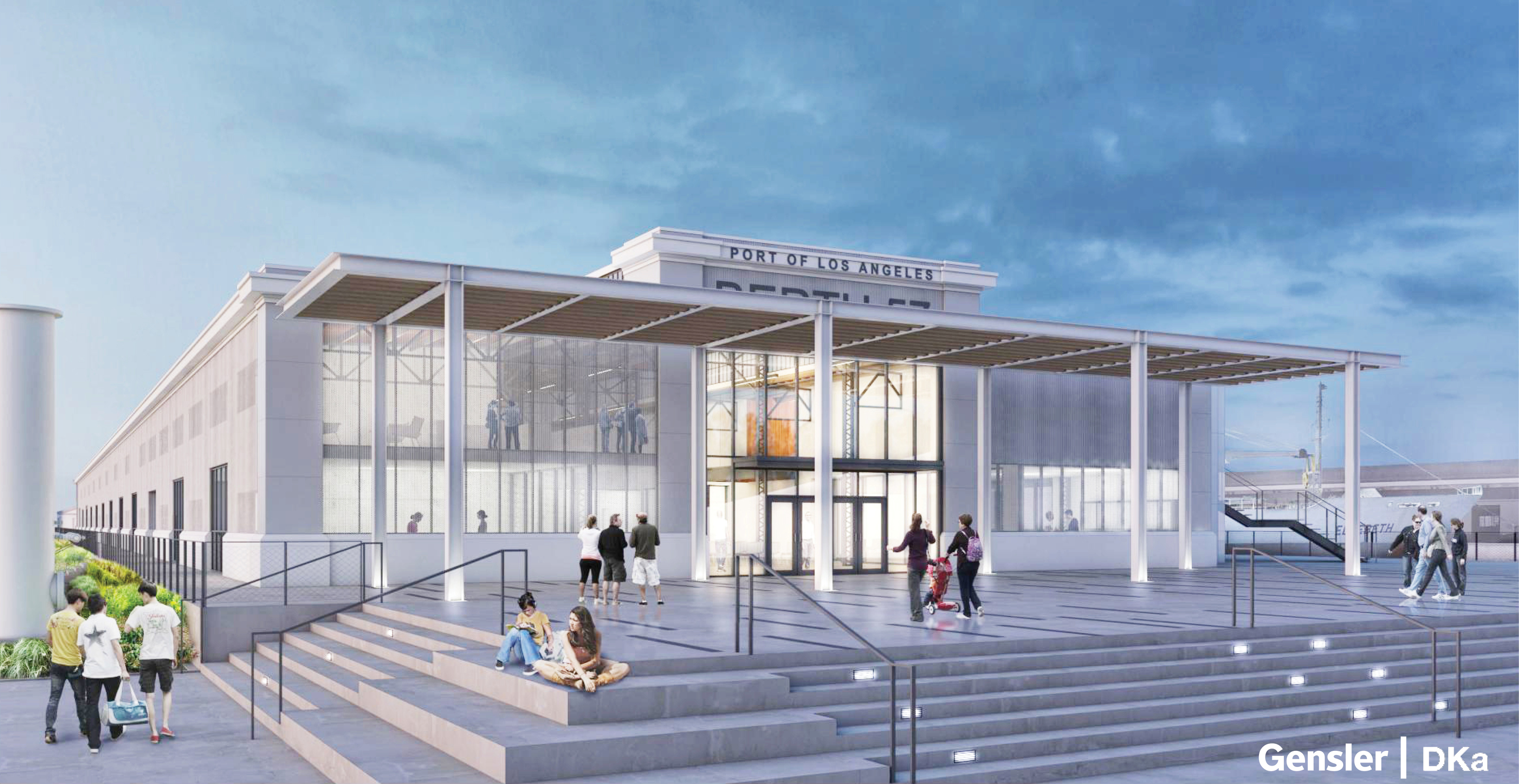 Science Hub facade and front entry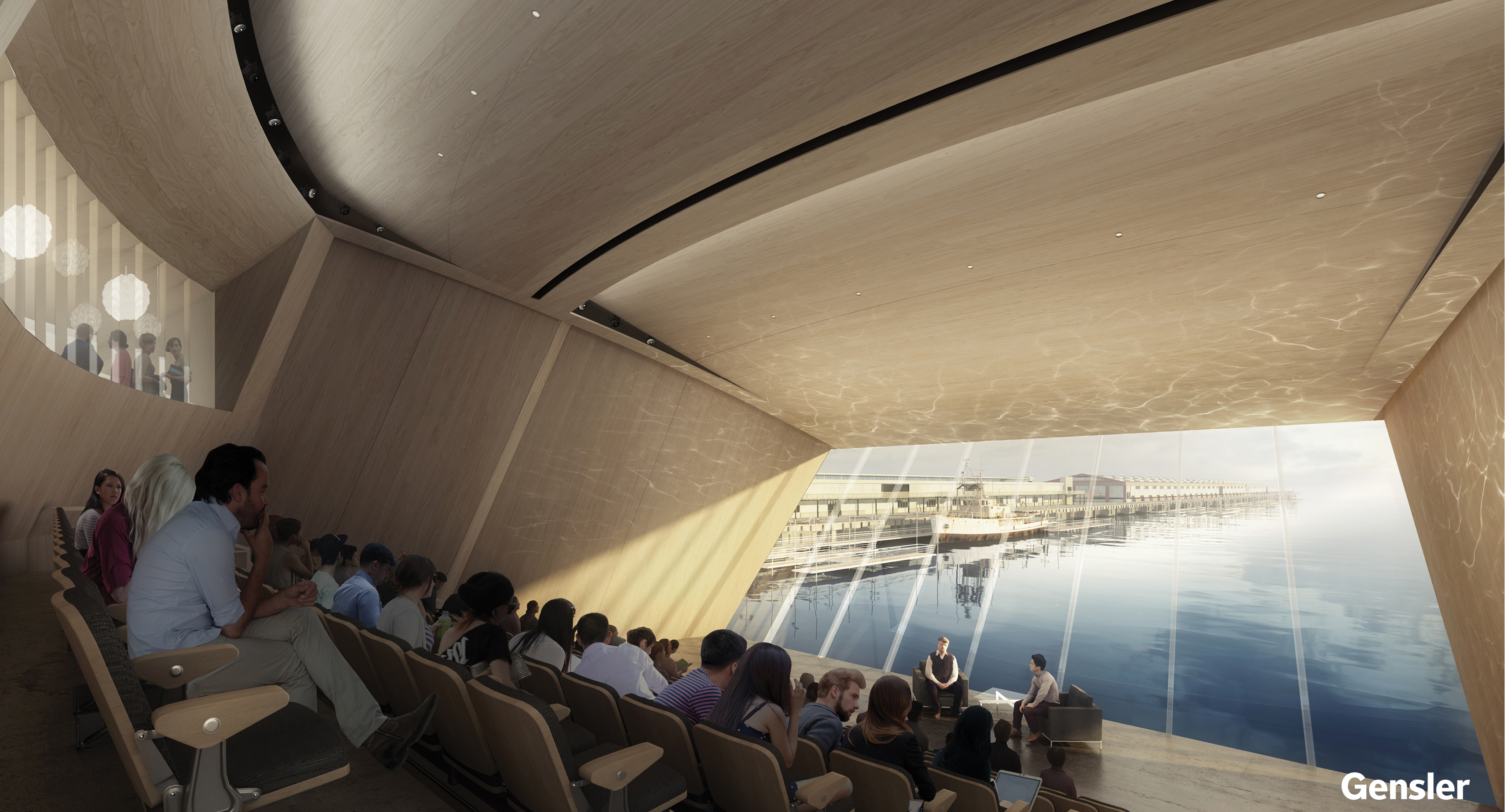 Engagement Center audtiorium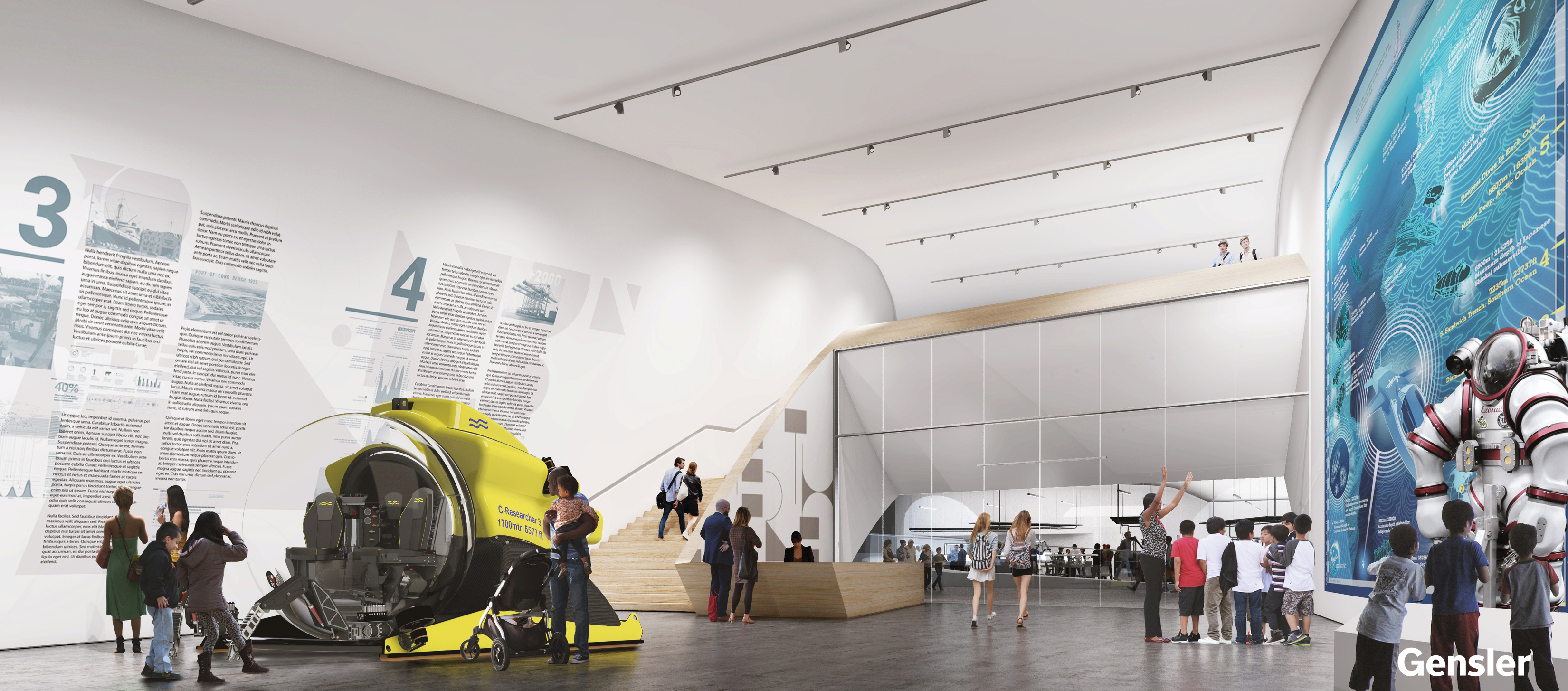 Engagement Center exhibition hall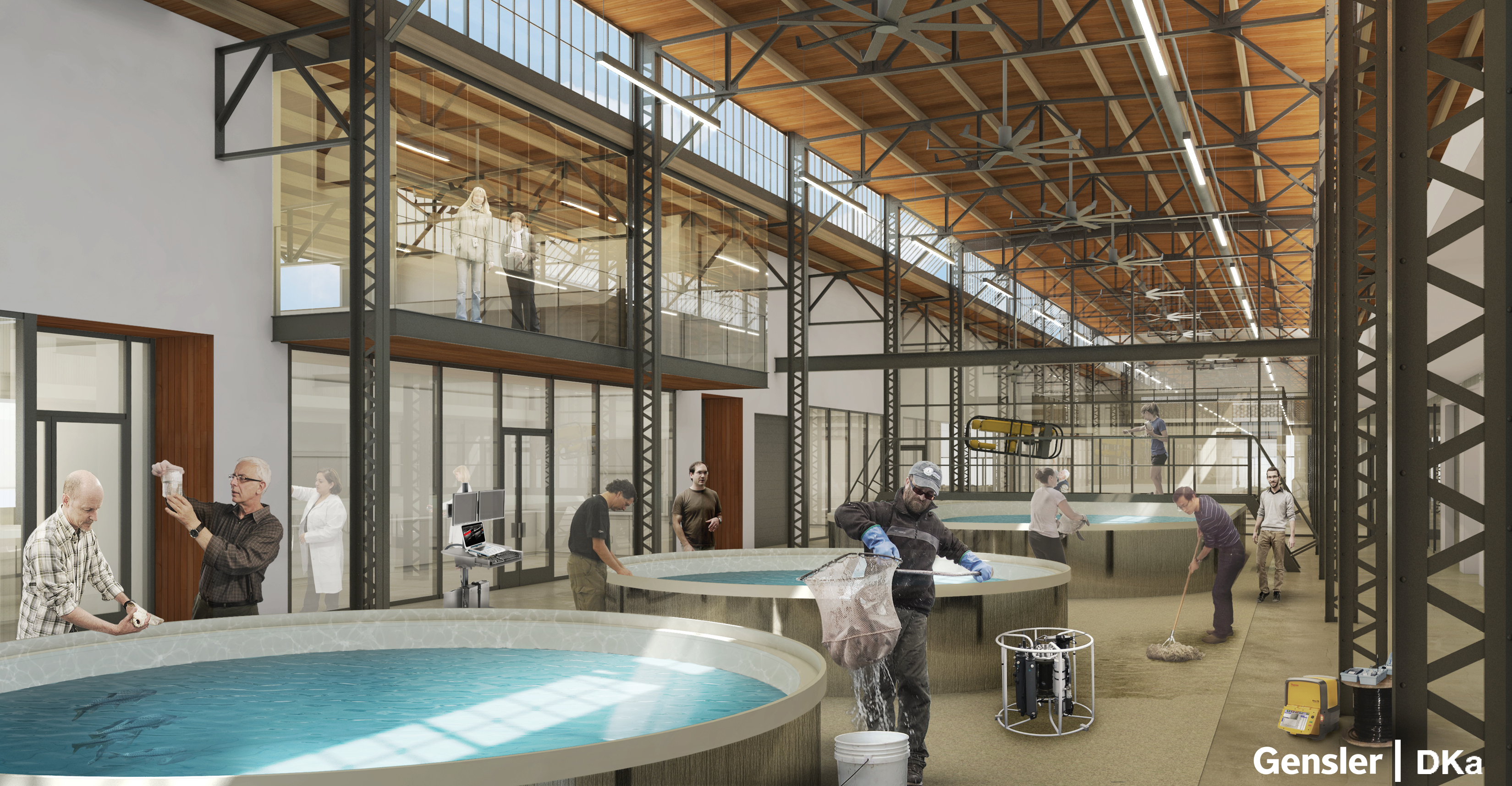 Research labs overlooking public galleries in the Science Hub