eBay has received, what the company is calling, a new 'front door' for its San Jose headquarters, and oh, what a front door it is. Officially named Main Street, the addition to the San Jose campus is a 20,000-sf interactive hub and welcome center designed by ESI Design. The center is meant to exemplify eBay's platform via large-scale, interactive displays and dynamic media installations.
At the heart of Main Street is a 15-foot touchscreen wall that allows employees and visitors to tap icons representing cars, handbags, and many other goods sold on eBay to see how many items in that category were sold in the last few hours or days.
10-foot-tall LED columns line the Main Street entry and supplement the touchscreen display. These columns frame the wall at the end of the corridor and sync with the content it is displaying to turn the entire space into a dynamic canvas. An additional two interactive touchscreens are located near reception.
One of the largest aspects of Main Street is the 7,150-sf Main Hall. Main Hall is where meetings, conferences, events, and company-wide broadcasts will now take place. Main Hall is equipped with a huge multi-screen display for presentations and webcasts. When not being used for a meeting, the screens will play colorful ambient movies and display eBay data to offer a glimpse into how people are using the eBay platform in real-time.
Main Street also includes three executive conference rooms; an outside deck and exterior patio; a coffee bar and other informal spaces for small employee gatherings; and The Gallery, a shop for employees and partners to browse and purchase merchandise.
Through its use of glass walls and open views, Main Street ensures the setting always feels open, inviting, and filled with natural light.
Click here to watch a video detailing eBay's new Main Street.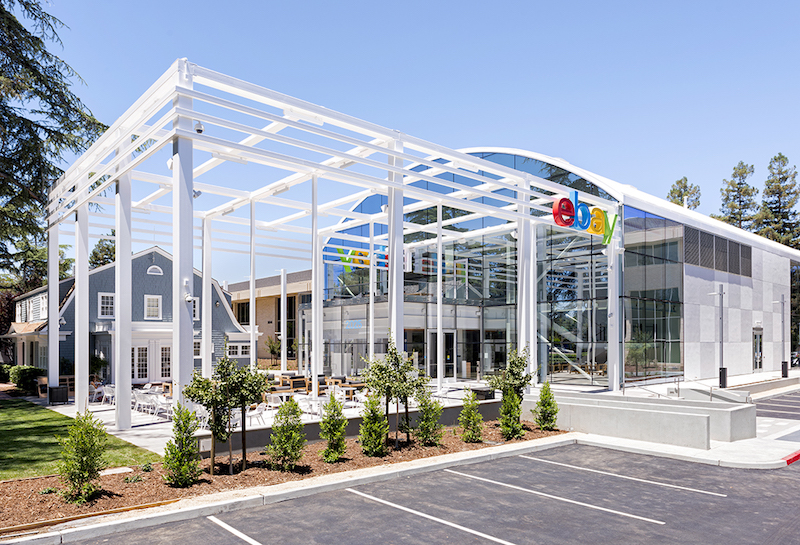 Photo courtesy of ESI Design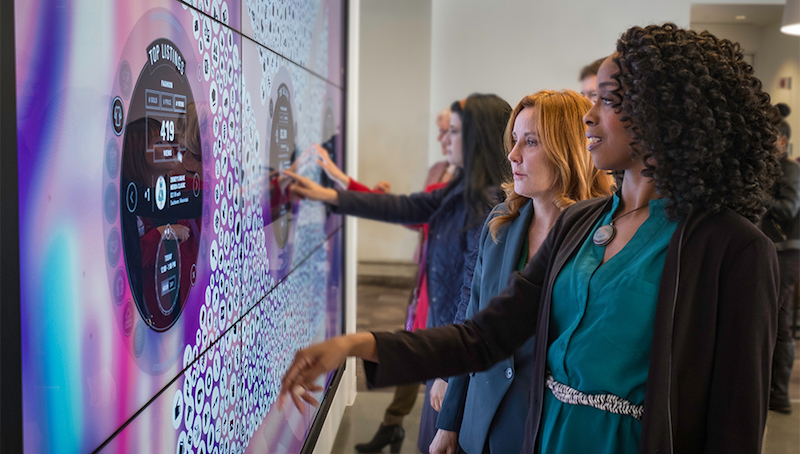 Photo courtesy of ESI Design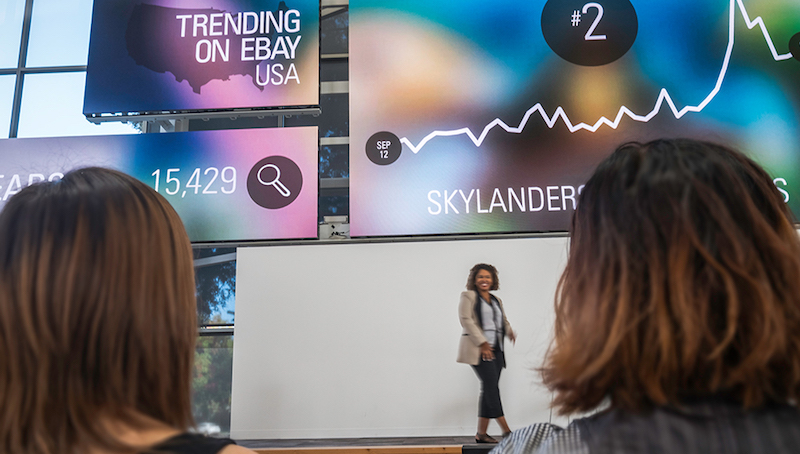 Photo courtesy of ESI Design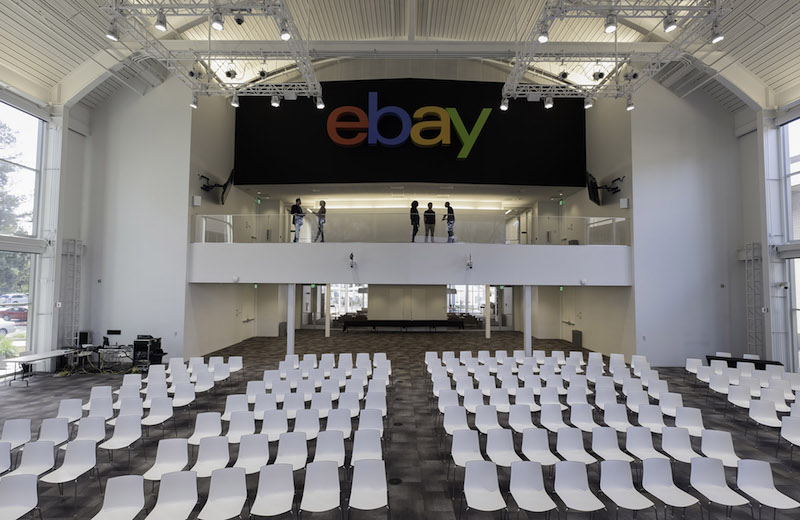 Photo courtesy of ESI Design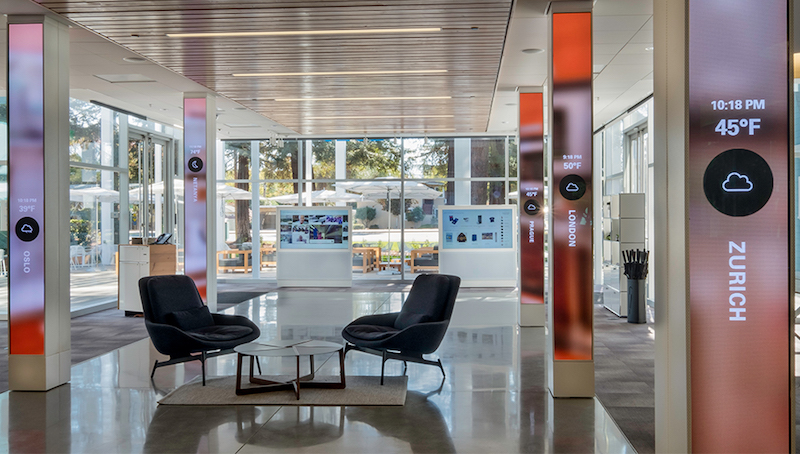 Photo courtesy of ESI Design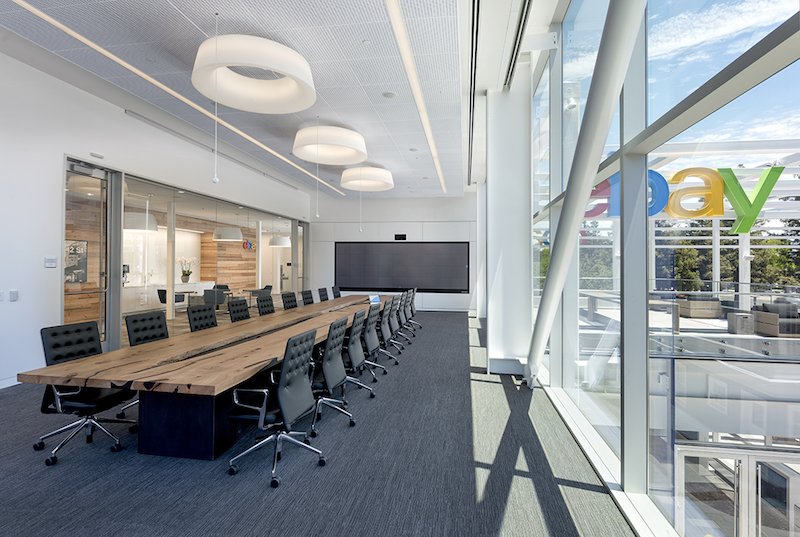 Photo courtesy of ESI Design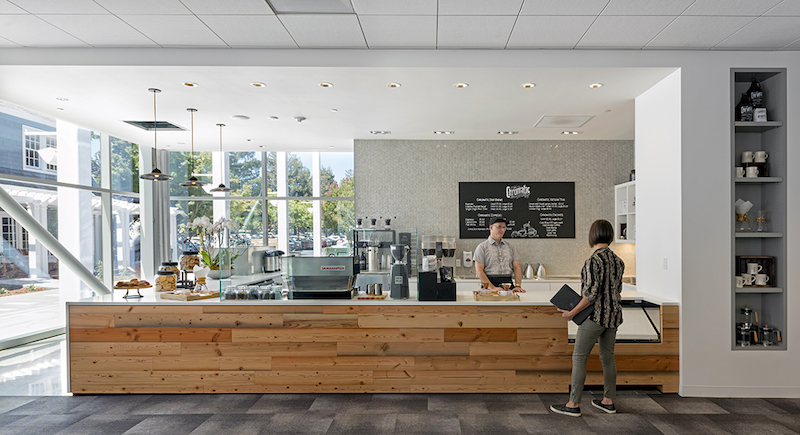 Photo courtesy of ESI Design