In 2011, a major earthquake killed 185 people in Christchurch, New Zealand as a result of collapsed buildings and falling masonry. As the city has been rebuilt over the course of the following decade, nine projects were identified as vital to the redevelopment of the city center.
One of those projects, Tūranga, is an earthquake-resistant central library designed by Schmidt Hammer Lassen Architects with help from Architectus. The five-story, 102,000-sf library's structure was developed by Lewis Bradford Consulting Engineers to withstand potential future earthquakes of the magnitude that struck in 2011. Tūranga was constructed to very stringent performance criteria, and is designed to sustain minimal structural damage during a large earthquake thanks to an integrated, self-centering mechanism that allows the building to sway and then return to its original position.
See Also: New library offers a one-stop shop for what society is craving: hands-on learning
The library is protected by a force-resisting system made up of a series of large-scale concrete walls that rock and shift to isolate the building from peak earthquake accelerations during a seismic event. Each wall has high tensile, pre-tensioned steel cables that clamp the wall to the foundations with approximately 1,000 tons of force per wall. The stretch of these cables return the building to its original position after an earthquake.
Tūranga's entrance connects the library with Cathedral Square and surrounding buildings and leads to a ground floor that is a continuation of the public realm of the square. Located just inside the entrance is a cafe and an innovation zone that features a 20 foot touchscreen wall. Deeper into the building is the main elevator core, which rises vertically through the building with transitions of flora and fauna important to Ngāi Tahu, the local Māori tribe.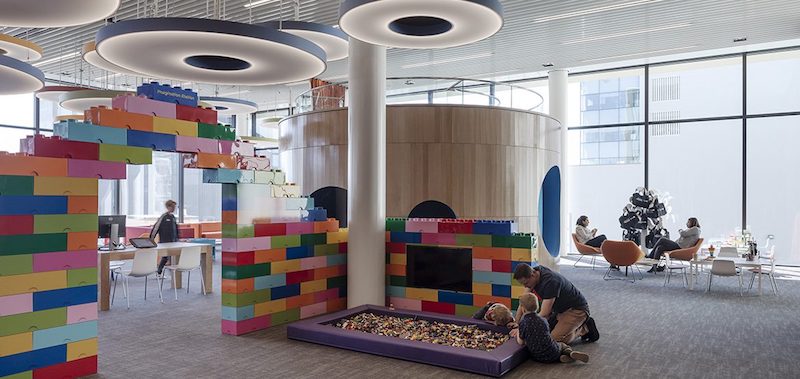 Photo: Adam Mørk.
On the second floor is the Community Area. This space is a distinct volume within the form of the library that is positioned to maximize its visual connections to the square. Also on the second level is Ngā Purapura, a children's area that includes a reading cave and activity room, named for Ngāi Tahu ancestral traditions.
The book collections, staff offices, meeting and study rooms, a production studio, a computer lab, and a music studio are located on the upper three floors. The library also includes two roof terraces: one facing to the north and northeast, and one facing the south.
Southbase Construction was the general contractor for the project.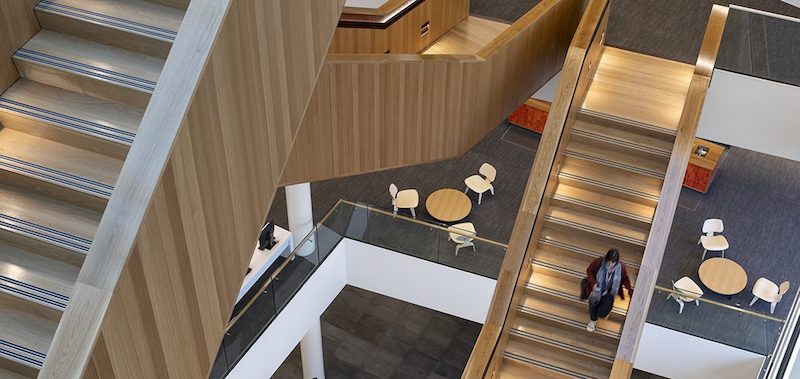 Photo: Adam Mørk.