Contractors and subcontractors now have a new way to access and share information about new projects they might want to bid on or manage.
Dodge PlanRoom is an application designed by Dodge Data & Analytics to support construction-specific workflows by allowing pros to quickly review linked plans, sections, and elevations. Dodge is offering a free basic version of Dodge PlanRoom with storage up to five projects. Dodge charges a monthly fee for premium versions with increased storage capacities.
In a YouTube video, Doug Bauer, Vice President and General Manager for PlanRoom, explains that the app opens contractors to a single, secure site where they can locate privately invited and public projects from a number of sources, including the Dodge Global Network.
"We're on a mission to unlock the value in our data for all industry participants," says Mike Petrullo, CEO of Dodge Data & Analytics. "PlanRoom is a great example of this by making Dodge data seamlessly available for contractors and trades to find and win new work, without the need for expensive, complicated packages. We also see tremendous potential for Dodge data to benefit other AEC processes and workflow tools, from both Dodge and other technology providers."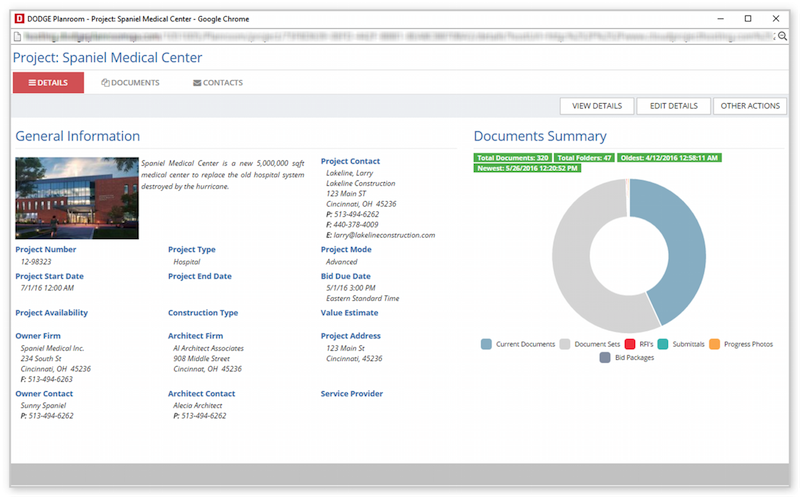 Dodge PlanRoom gives contractors access to project details from various sources. Image: Dodge Data & Analytics 
Bauer points out that most users "will want to view the project documents," and PlanRoom is set up to be "extremely fast" for reviewing multiple drawings. It is also designed to allow users to review related information quickly, such as call-outs on drawings.
To continue working on a project, the user can move the file into a "My Projects" folder, where more sophisticated takeoff and estimated tools are available.
The app is ideal for sharing information with other team members. For example, when a document is altered, the system automatically notifies the user by turning the item red to note that it's been modified.    
PlanRoom includes a "send notification" feature that allows users to quickly transmit notes electronically to team members.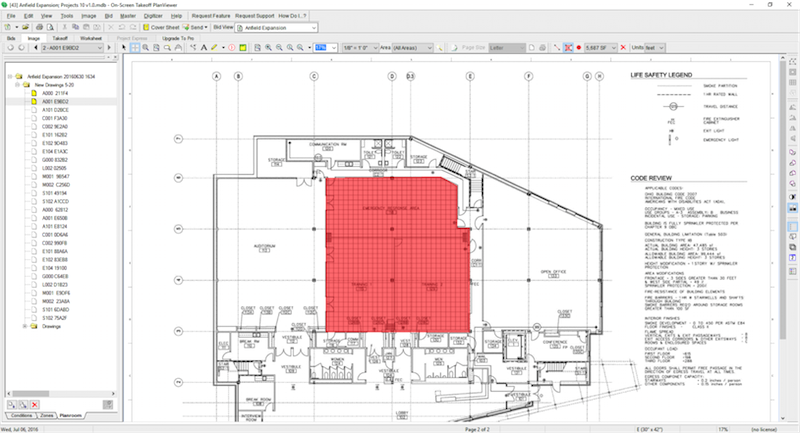 When a document is altered, PlanRoom automatically indicates the change in red.  Image: Dodge Data & Analytics.