The CitizenM Bowery, a 21-story, 100,000 sf hotel, is the tallest modular hotel in the United States. The DeSimone Consulting Engineers-designed building comprises 300 modular guestrooms, a rooftop bar and lounge, a bistro-style restaurant, coworking space on the ground level, and a 4,000 sf plaza.
The project was not supposed to be modular; it was originally designed to be entirely cast-in-place concrete. After the build team decided to switch to a modular system, the hotel was sectioned into three main structural areas.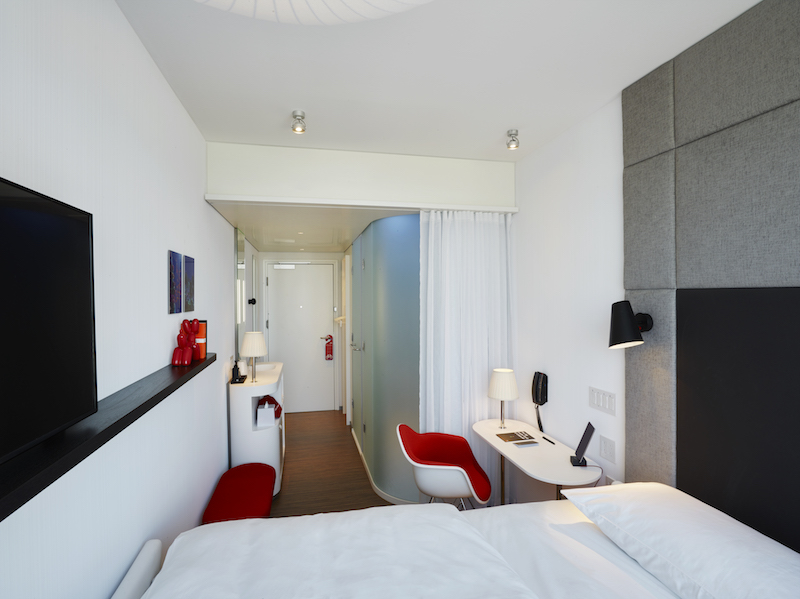 Courtesy CitizenM.
See Also: Modular construction may be key to relieving housing crunch
The lowest section rises up to the fourth floor and is cast-in-place concrete to maintain previously designed amenity spaces in the lower levels. The fourth-floor concrete slab is 36-inches thick with spans measuring up to 38 feet. This slab functions as a transfer slab to support the modular levels. These modular levels begin on the fourth floor and end at the 19th, and contain the 300 modular guestrooms. The nineteenth floor up to the roof makes up the third structural area and is framed with structural steel to provide open spaces at the upper amenity levels. The building's lateral system includes a standalone concrete core throughout the building and a blade shear wall between the two northern modules.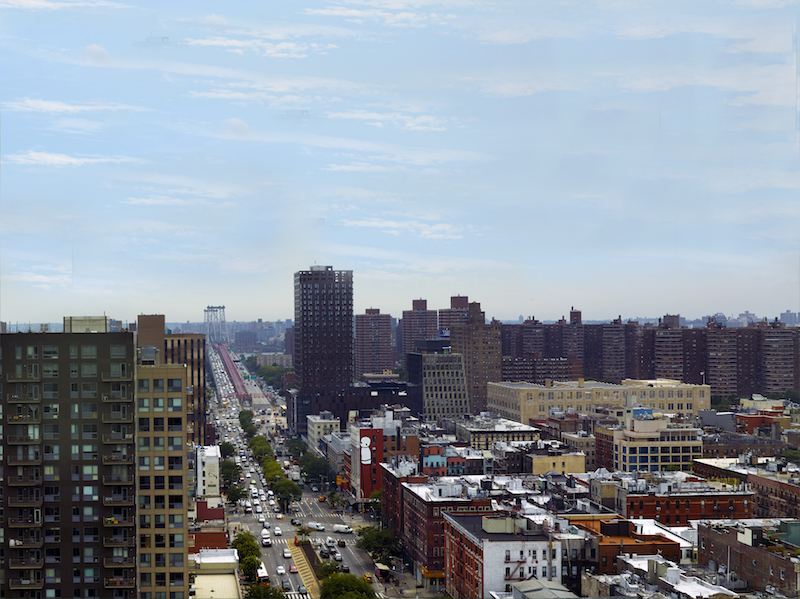 Courtesy CitizenM.
The interior spaces were designed with a contemporary aesthetic. Amenity spaces such as the bar and lounge area include built in shelves that cover the walls and contain more colorful knick knacks than a Florida grandmother's condo unit. The modular guest rooms feature sleek, clean lines and are primarily white with a few pops of color to carry the hotel's contemporary feel throughout.
The buildings windows are currently adorned with a temporary "Citizens of the Bowery" exhibition. Photographer Christelle de Castro inserted back-lit portraits of members of the surrounding Bowery community into 62 of the hotel's windows.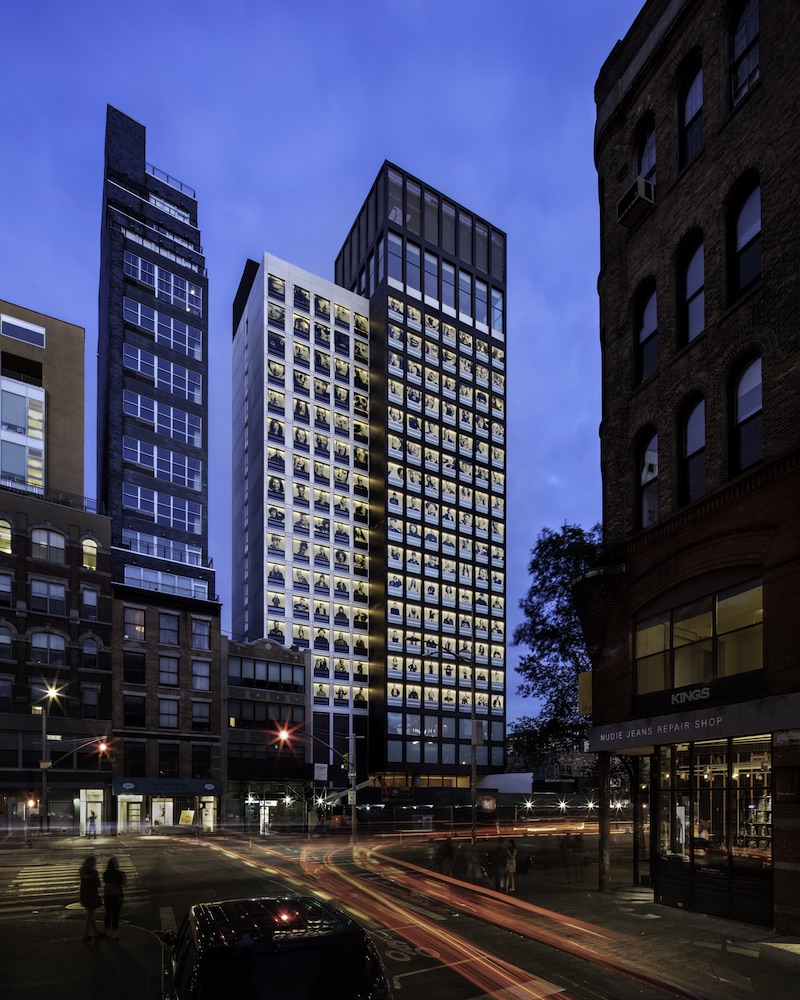 Photo: Chris Cooper.
The hotel was designed and built in collaboration with Concrete Architectural Associates and Stephen B. Jacobs Group.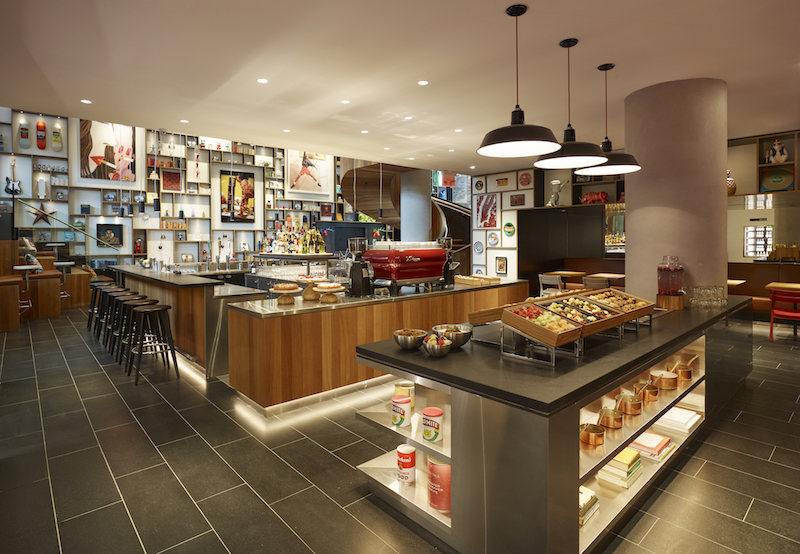 Courtesy CitizenM.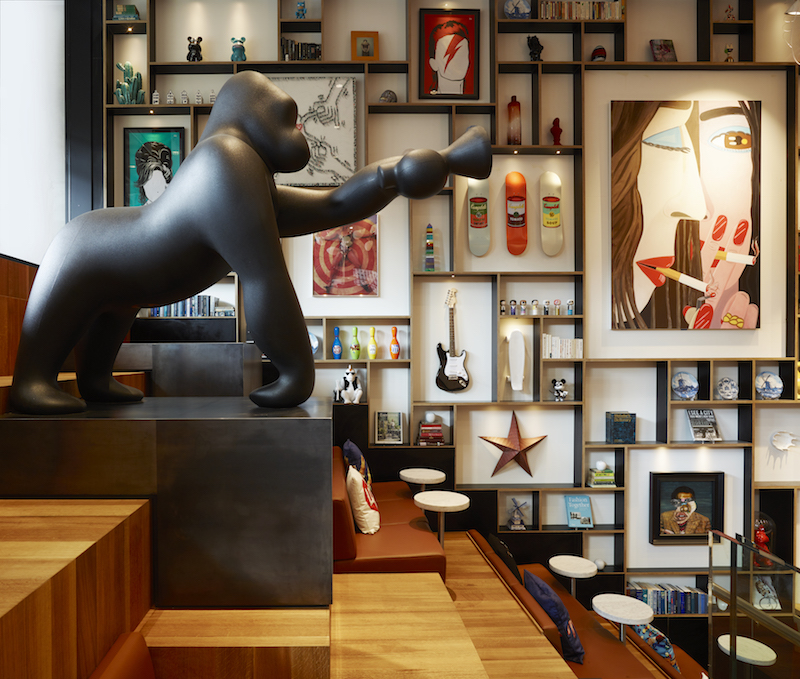 Courtesy CitizenM.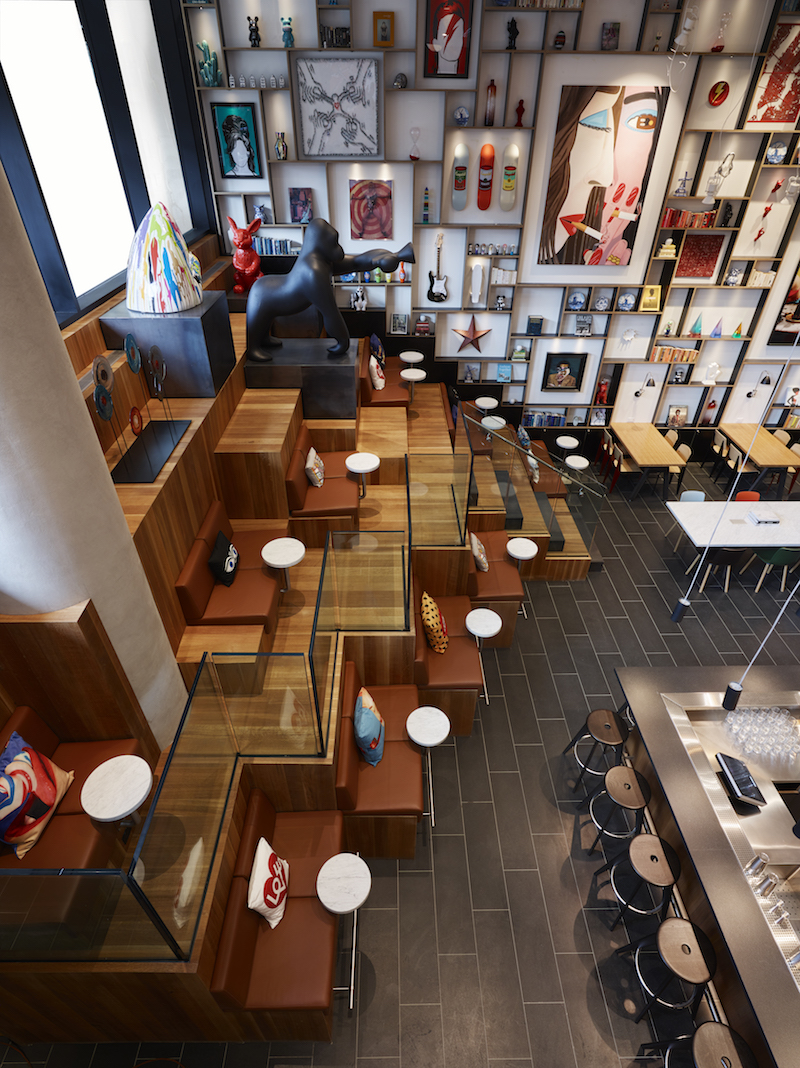 Courtesy CitizenM.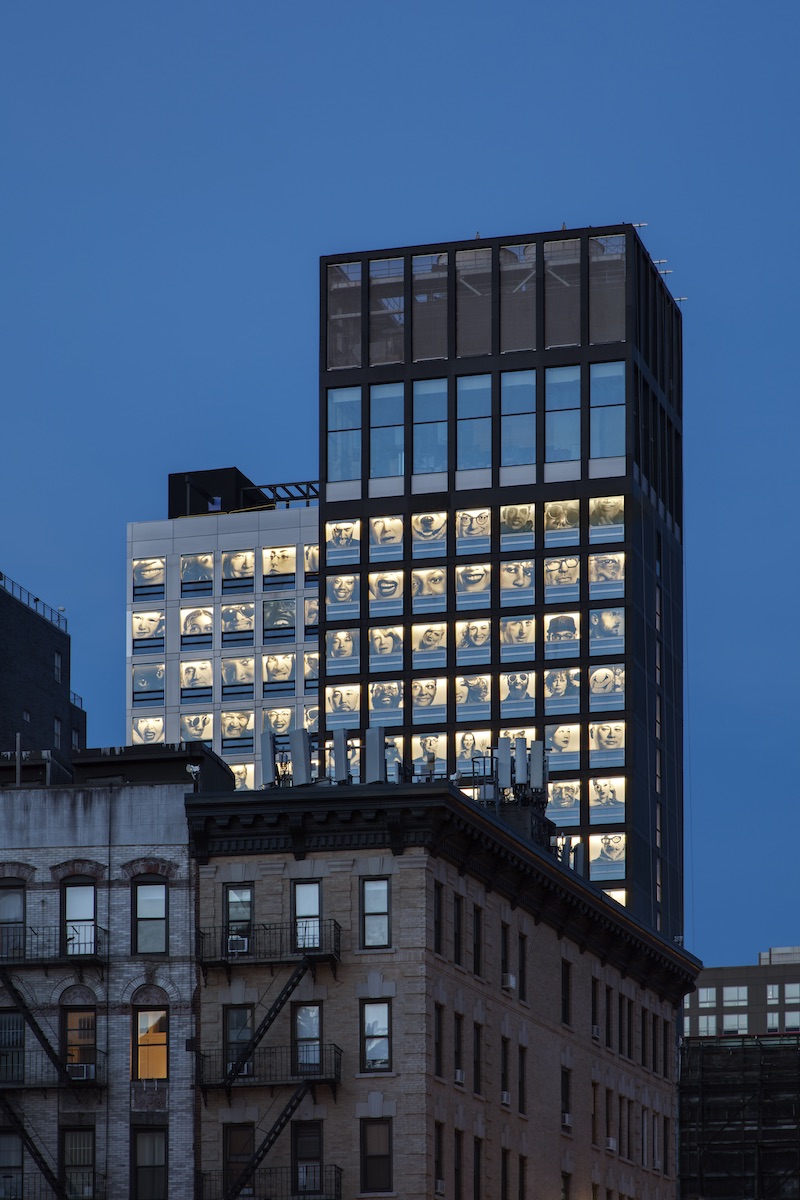 Photo: Chris Cooper.