The new Kansas State University College of Architecture Planning and Design, designed by Ennead Architects + BNIM, is an interdisciplinary facility that hopes to train future designers by placing a focus on collaboration and direct fabrication.
The building will house the architecture, landscape architecture/regional and community planning, interior architecture, and product design departments. The design maximizes opportunities for communication of ideas between these departments and showcases the fabrication-based research of the school's design community.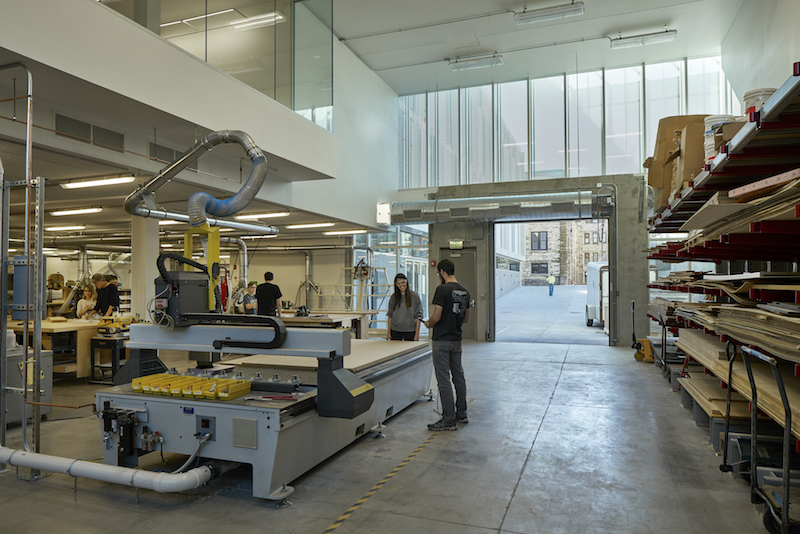 Photo: Timothy Hursley.
See Also: Chapman University opens new science and engineering center
The new APDesign building includes studios, crit spaces, exhibition areas, collaboration pods, and faculty offices that are arranged around an axial three-story atrium. Also included are new classrooms, a wood laboratory, a metal laboratory, an upholstery and finishing shop, a 3D print lab, and a model making and exterior fabrication lab.
The build team included Walter p. Moore and Associates Inc. (structural engineer), Henderson Engineers Inc. (MEP), BG Consultants Inc. (civil engineer), and Confluence (landscape).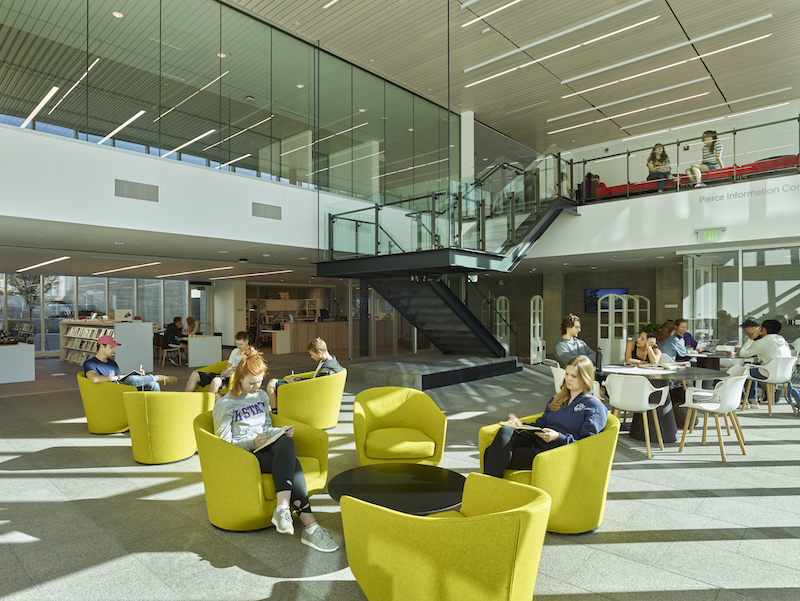 Photo: Timothy Hursley.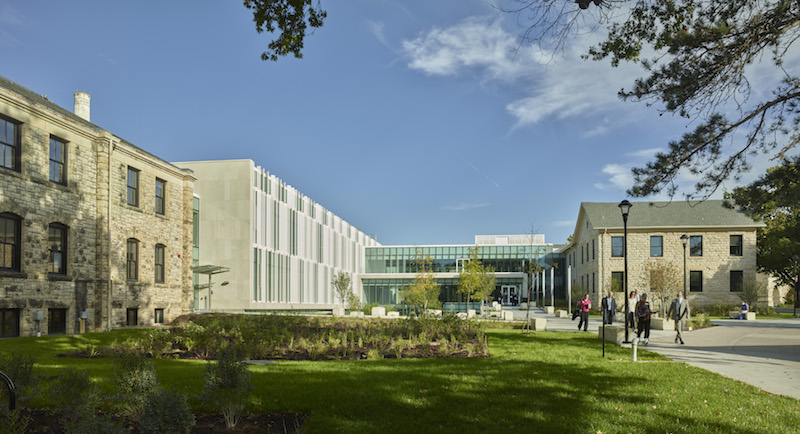 Photo: Timothy Hursley.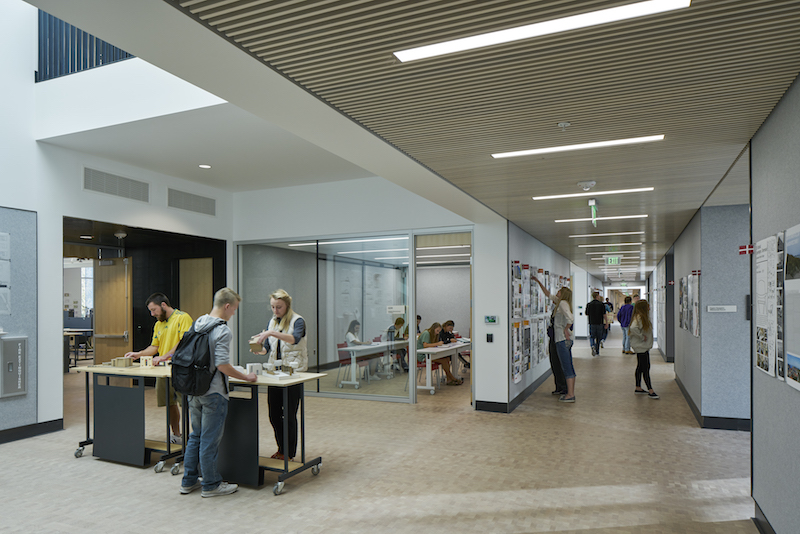 Photo: Timothy Hursley.