While traditional clay brick continues to be a workhorse material in new construction projects, it is rarely used as a structural building component. When compared to alternative nonstructural veneer options, such as precast concrete and thin-brick systems, clay brick can be excessive in terms of weight and installation time.  
Dryvit aims to rectify the peccadilloes of brick when used as a façade with the introduction of NewBrick, a lightweight insulated brick product that is coated with a specially formulated finish to mimic the look and feel of traditional brick. The thin-brick material is installed much like bathroom or kitchen tile. Each unit is adhesively attached to almost any substrate—concrete, masonry, air/water resistive barrier, EIFS. The joints are then sealed with conventional mortar to replicate the appearance of handlaid brick construction. An engineered drainage plane removes incidental moisture.
NewBrick is 12 times lighter than conventional four-inch face brick, weighing 2.45 lbs./sf compared to 29 lbs./sf. This weight savings means NewBrick is easier, safer, and faster to work with, especially for multistory construction, according to the maker. Building support systems, such as shelves, pans, and ties, are no longer needed, and the costs associated with transporting materials to the job site are decreased.
When used with Dryvit's Outsulation system, NewBrick creates an energy-efficient wall assembly that meets IECC and Title 24 requirements for the use of continuous insulation. 
Available in 16 standard colors, four blends, three textures, three effects, and four sizes: modular, utility, economy, and norman. A full line of corner, end, edge cap, and flat brick units are also available.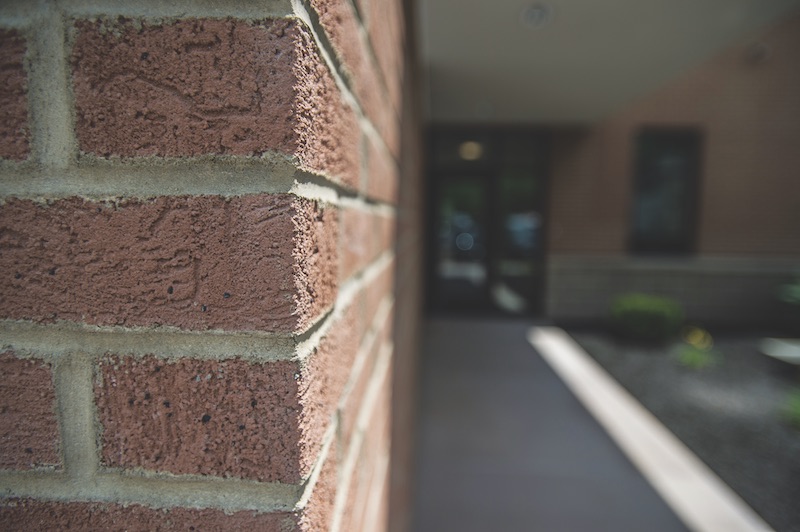 Courtesy of Dryvit.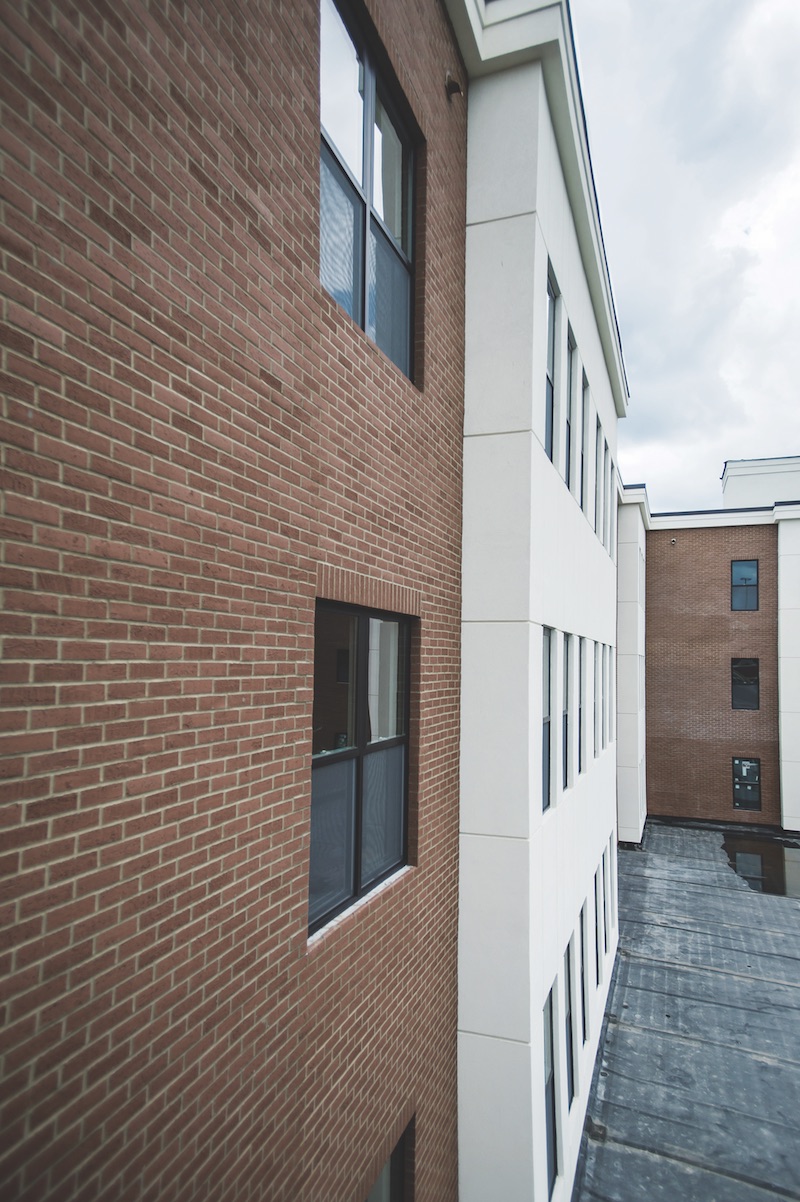 An office building in Schenectady, N.Y., was one of the first NewBrick installations. Courtesy of Dryvit.