It's no secret that the experience of shopping is an emotional one. Retailers have long studied consumer behavior to uncover new patterns and insight that inform marketing and branding strategy in pursuit of heightened sales and loyalty. The notion of "emotional shopping" goes beyond impulse purchases or boredom browsing; recent research carried out by Harvard Business Review indicates that the emotional connection is paramount in importance to customer satisfaction, attributing success in the retail environment to the ability to appeal to any number of "emotional motivators" that increase the likelihood of a purchase.
Tapping into consumer emotions is now made all the more challenging—and exciting—by the sophisticated modern shopper and her rapid, fluid movement across brands and channels. More informed (and more demanding) than ever, today's shopper still craves a good deal and a frictionless transaction, but when it comes to the physical shopping environment, she also craves a memorable experience. The shift from the transactional to the experiential means that understanding the psychology of shopping is no longer just important; it is imperative to survival.
Of course, the social aspect is a huge component. It remains a significant differentiator, and a key advantage, of bricks over clicks. While shoppers enthusiastically embrace the convenience and ease of online shopping, the experience of shopping as a form of entertainment and engagement is still a powerful draw. Staying relevant in the retail industry requires retailers and the shopping malls that house them t o master this concept in a way that is specific to brand and locale.
But what makes a social experience enticing enough to pull eyes away from smartphones and boost footfall?
Keep It Flexible
One way to enhance the emotional connection is to leverage the power of what's new and now, transitioning from a traditional leasing strategy to one that accommodates a variety of brands and allows the mall menu to constantly evolve. In a world that both drives and thrives on of-the-moment trends, this strategy enables a level of responsiveness that simply wasn't possible in the big box stores of old. Pop-up districts introduce new brands to a target audience or bring web-only retailers into a physical space for a limited time only, a strategy that keeps shoppers excited to see what's next and motivates them to visit the mall at a specific time. Story in Manhattan is the quintessential example of how to make pop-up work—with the point of view of a magazine, it changes like a gallery (every four to eight weeks) and sells things like a store.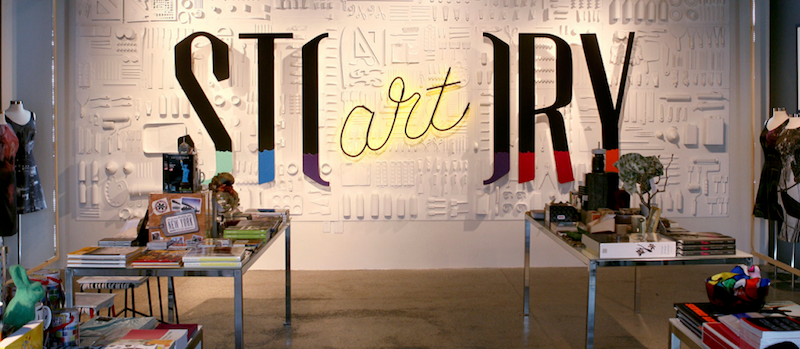 Keep It Fresh
As designers, we are always looking for new ways to make the mall experience unique and exciting, resulting in repeat customers and a longer length of stay. Seating groups, lighting, materials, finishes and the general look and feel of the mall concourse can only go so far in making the mall truly experience-rich. Where independent retailers play a role in promoting change and ensuring variety for the customer, the entire experience within the mall as host building needs to be reimagined. An excellent example is the retractable fashion runway at Fashion Show in Las Vegas, which created a one-of-a-kind attraction at center court. With permanent stage lighting, large digital screens and a runway that raises and lowers from the floor below, this live programming has become a huge attraction, creating meaningful connections, boosting sales and becoming a huge part of the center's core identity.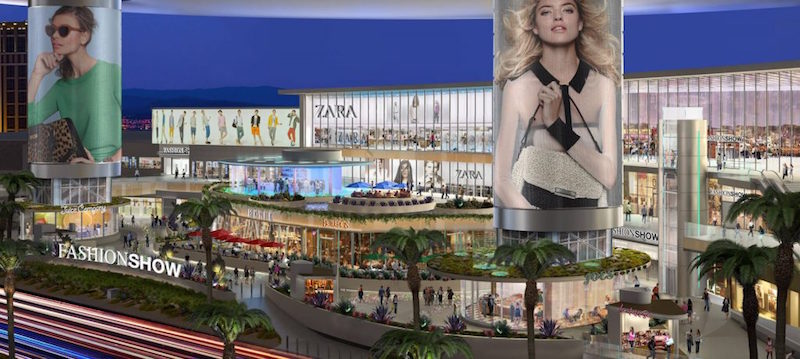 Keep It Local
It may seem far-fetched to think that shopping districts can attract flocks of people and inspire daily pilgrimages, but an innovative approach to pairing shopping with entertainment can go a long way. Take Shekou Sea World Plaza in Shenzhen, China, a development centered on a unique piece of local history. Anchored by the Minghua Guangzhou, a landlocked ocean liner once owned by President Charles de Gaulle of France that has been a permanent feature in Shenzhen since China purchased the ship in 1973, the plaza features an impressive water feature choreographed to music, entertaining thousands of visitors several times a day. At night, the experience is enhanced with a dynamic, computer-programmed light show. When the show is over, the crowds meander over to dozens of shops and restaurants with outdoor dining set amidst exotic landscaping and complementary amenities.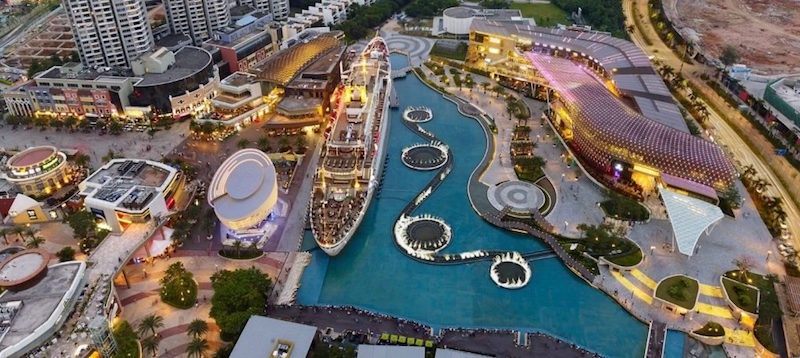 While the examples are wide-ranging, malls of the future have one thing in common: a relentless focus on creating memorable experiences for the consumer. Making the emotional connection tangible and relevant is the key to creating unique destinations, keeping shopping centers lively and encouraging consumers to return again and again.