One of the main roles of any roof is to keep water out, and that's why flat roofs are prone to problems. Because they have no slope, they can't effectively discharge rainfall or snow melt. Wherever water ponds, there is potential for infiltration, and infiltrating water is a destructive force for virtually every type of building construction.
The vulnerabilities of flat roofs limit their performance, so counteractions must be taken to protect the building. To prevent water susceptibilities, membranes such as built-up roofs must be expertly applied to present a level surface, otherwise there may be ponding and possibly leaks. But these membrane roofs require high maintenance to keep them performing, and their life expectancy is relatively short, about 15 years.
That means replacement is inevitable, so it's best to know your options. When faced with the need to replace a flat roof, many building owners find retrofitting a more viable investment, and so they erect a long-lasting, low-maintenance sloped metal roof. A metal roof has recently been shown to have a service life of 60 years or more, meaning it will likely last for the entire useful life of the building, eliminating any further replacement costs.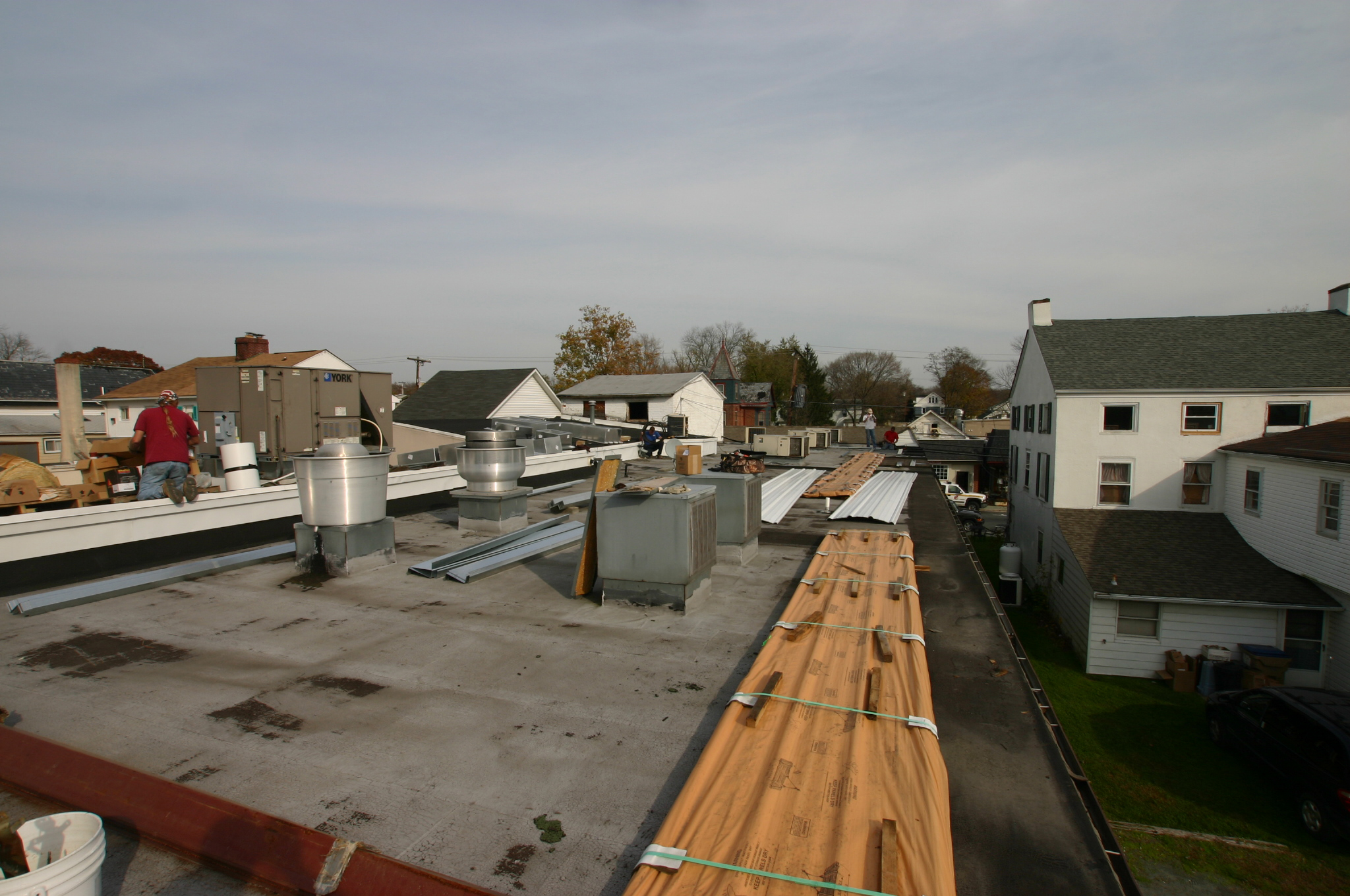 Custom-designed retrofit systems are available, such as Star Buildings' Nu-Roof system. The concept can be applied to almost any flat roof, and low-slope or high-slope configurations are possible. In essence, a steel framework is erected over the existing roof. It is ready to accept metal panels. Then, a high-performance, low-maintenance standing seam metal roof is installed.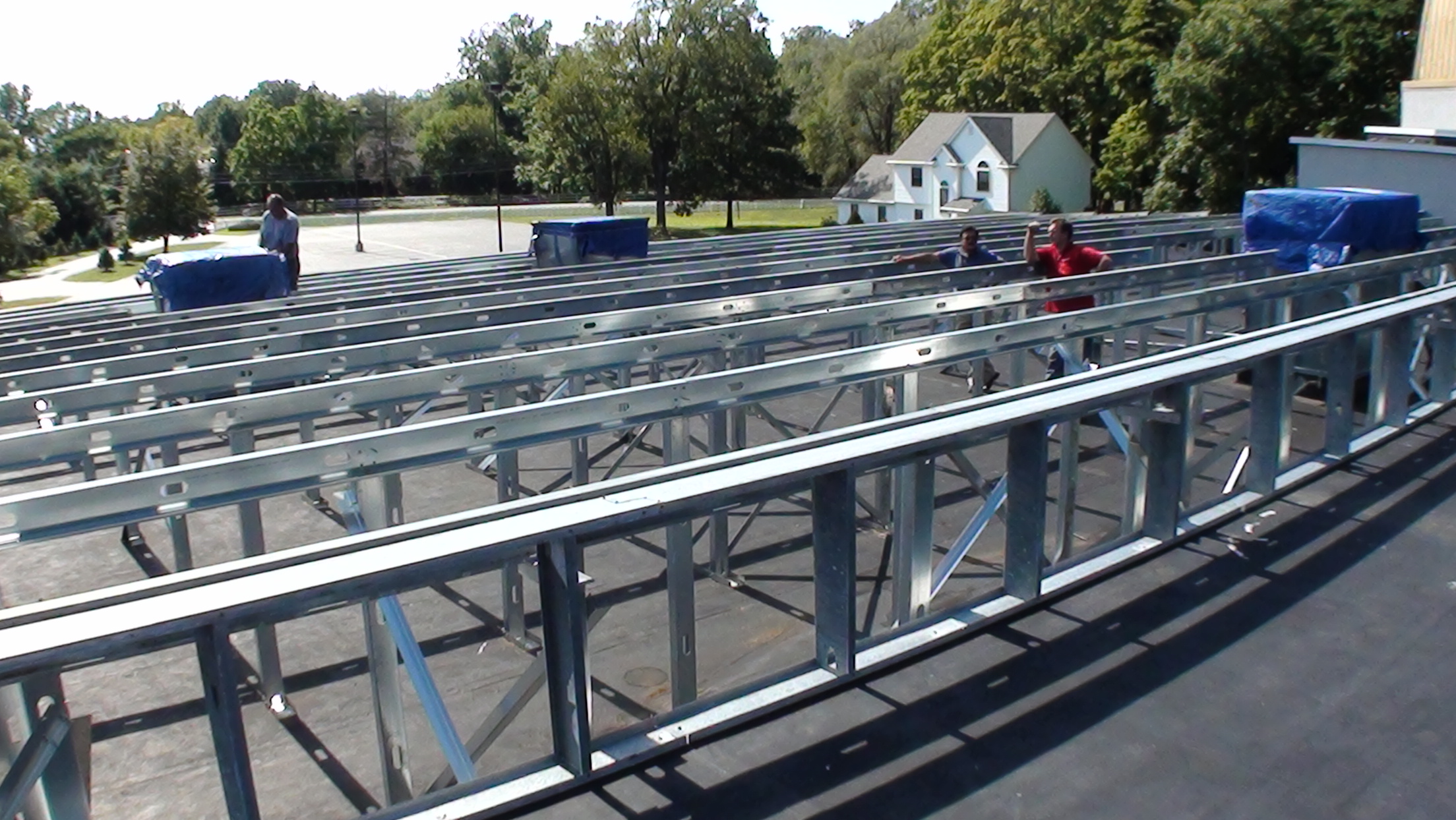 Low-slope solutions—as low as 1/4":12"—are possible, for a roof that would barely be visible from the street. High-slope roofs offer more architectural enhancement, and can be an opportunity to add color as well as protection. A wide variety of metal roof panel styles and colors are available.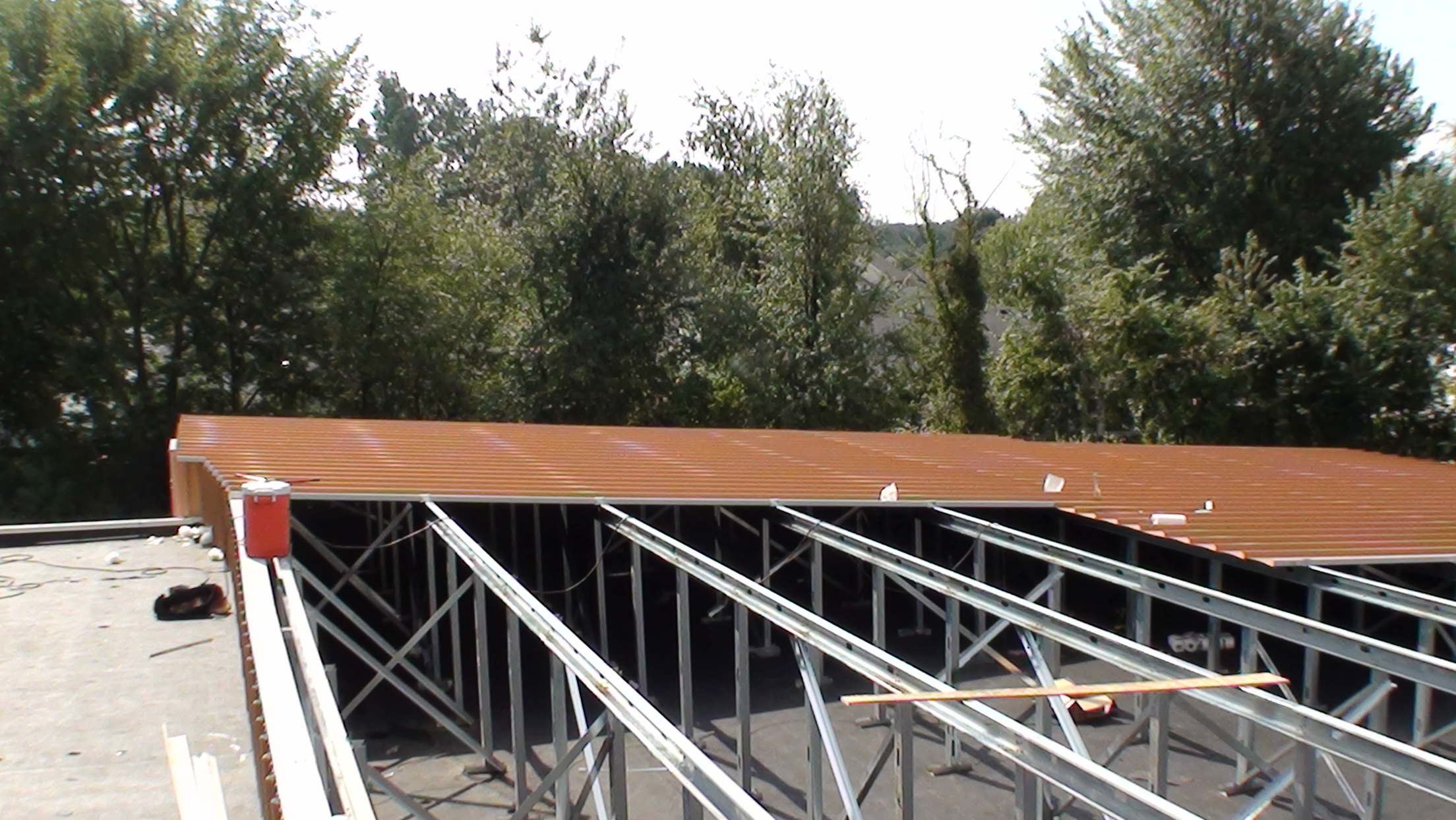 Maintenance requirements, for retrofits and any other metal roof, are simple. The roof should be cleaned and inspected, twice yearly, for damage. Any scratches should be primed and painted, holes should be fixed. Hazards that might damage the roof (such as overhanging branches) should be removed. And if properly maintained, a metal roof can last for longer than the predicted service life of most commercial buildings.
In addition to the benefits of a high performing, low-maintenance roof system, a retrofit may offer the opportunity to increase the energy-efficiency of the building. The roof is often the most significant surface for summer heat gain and winter heat loss. Lowering that transmission through the roof can have a serious impact on heating and air conditioning energy expenses, and lower the environmental impact of the facility, as well. A retrofit often provides an opportunity to add insulation between the old roof and the new metal panels, or to use insulated metal panels for the retrofit. Either solution can have significant energy benefits.
In the end, retrofitting a flat roof with a low or high-slope metal roof is an excellent option that can do more than protect your building and add longevity to its service. It can also enhance the look and save long-term costs.
Speed has a real impact on the bottom line, in ways that are obvious and in some that you might not be aware of.
'Low-maintenance' is not the same thing as 'no maintenance.'