Architects and building managers are increasingly seeking pre-painted metal products for construction projects because they enable design visions to come to life. Infinite shape and color options; outstanding durability and resistance to weathering; and environmentally friendly attributes are making it a popular choice for residential and commercial projects alike. Valspar coatings help expand what is possible with prepainted metals.
Pre-painted metal roof products are now available in a variety of textures and colors, including standing seam and formed shapes, offering greater design freedom than ever before. Formed shape pre-painted roofing with Valspar coatings create profiles that are similar to clay, slate, shingles, and cedar shake and are growing in popularity. Valspar also offers solar reflective coatings for cool roofs, lowering the operating costs of building by reducing cooling expenses.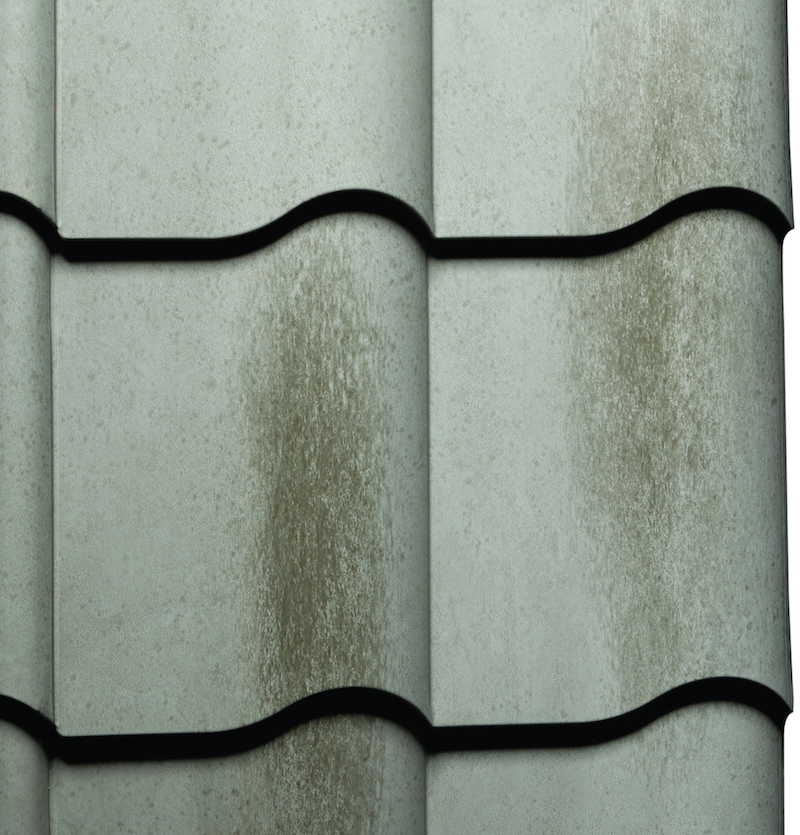 Tile
Exterior metal wall panel systems are also available in variety of shapes, forms, sizes, and textures for retrofits and new construction projects. Some are designed to boost the performance of the building envelope with thermal and moisture protection–lowering operating costs, boosting indoor comfort, and protecting the environment. Valspar can even work with architects and builders to create custom colors and prints to create the look of wood, slate, shingles or provide a weathered look to panels. 

Wood color and print shown
With the ability to be formed into a nearly endless variety of shapes and applauded for their outstanding performance qualities, pre-painted metal is a popular choice for gutters, downspouts, and other rainware components. Pre-painted metal is a common choice for garage and entry doors because of its ability to be formed into various shapes and stand up to the elements. Increasingly, self-storage units are also being constructed from pre-painted metal for nearly every building component, including roofs, wall systems, roll-up doors and rainware.
Valspar coatings enable prepainted metal building components to achieve high levels of performance and durability. As a company known for delivering attractive and high-quality coatings, we bring exceptional design freedom to project exteriors.