I thought it would be fitting to close out the year with a blog post that looks beyond our US perspective on BIM and Virtual Design and Construction (VDC) to see how US perspectives may be influencing firms overseas. At BIMForum in Orlando, I caught up with Sascha Vesterlund, a VDC Specialist, Design Processer with MT Højgaard and Nathan Wood, Innovation at DPR Construction. Both firms have a shared relationship through the CIFE program run by Martin Fischer at Stanford University.
With an international focus, the program aims to be the world's premier academic research center for VDC of AEC industry projects. Building on the conversations taking place here, Wood traveled to Denmark to work with Vesterlund and her team to take those ideas, challenges and solutions and use them to steer clear of roadblocks.
"It's a great opportunity to be sharing between different contractors," explained Wood. "Usually within an organization, you'll see Architects and Contractors sharing across offices, but it's not very often that you get to share between two people that sit on the same side of the table. And being in a completely different part of the world, there's a different language, a different process and different rules—but we say the same about construction projects; every project is slightly different. I think even as you go internationally, you see more and more similarities along with those differences that sort of find those trends of really where we need to be focusing our early efforts to see the grassroots adoption take hold."
Vesterlund shared some of the lessons learned in her presentation, "A Danish General Contractors Perspective on VDC Design Management." Believing that "VDC stands on the shoulders of BIM," Vesterlund said, "VDC for us is more of the process, making the collaborative environment around the project, inviting our project team members in-house, meeting up at specific points during the project, instead of meeting up the whole time. People need to come back and have their specialist conversations with their colleagues back home from their own companies. So we work in loops, with sprints within the process of VDC."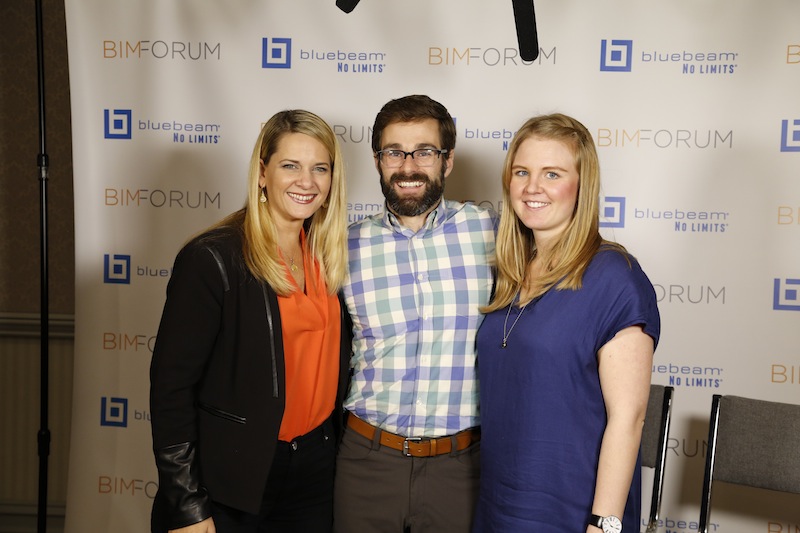 Curious to understand what is incentivizing firms to migrate away from old methods to new, I asked how the government mandates play a role in all of this. Vesterlund explained, "Back in the 2000s, it was more of the Civil Engineers rolling the BIM agenda. But now it's more of the construction industry doing it instead. Over the years, the government has stated some laws telling all the public construction projects to be built in certain ways with certain demands for the 3D models and all of the operational data afterwards." She further explains how this has had a spillover effect on private developers as well. In turn, this has begun to "teach the owners of what they can get, what they think they should require, and what they might need."
After spending two days at the conference, Vesterlund shared that her biggest lesson learned is that we are all on the same journey. "Despite the fact that we are different cultures and two sides of the world but there very much are similarities." Wood's takeaway from the experience is that "We've become more honest with ourselves. The realization of there is no easy button for this, I think it was said multiple times across the conferences. 'That looks really complicated and it actually is – and then some.'… is very much the message that is getting out there." And he goes on to say, "Many of those who did come into this with this perception of, 'Oh, I just buy this technology and hit this button and everything will be fixed.' They've had a lot of pain points and it's good that they're sharing those now so that we can learn from them and move forward."
In listening to Vesterlund and Wood talk, it was clear that there is tremendous value gained in sharing success' and failures alike. For many firms, selecting the right technology is only step one in the process.  Finding ways to leverage the past experience of others has a carryover effect, regardless of geographical or cultural differences. Hear Wood and Vesterlund tell their story in the video below.