Improvements in the coil coating process for pre-painted metals are fueling their growth in popularity. In fact, pre-painted metals are now a top choice for builders and manufacturers, due to aesthetic, environmental, performance and cost benefits. Manufacturers are realizing cost and energy savings, making pre-painted metals more appealing than ever.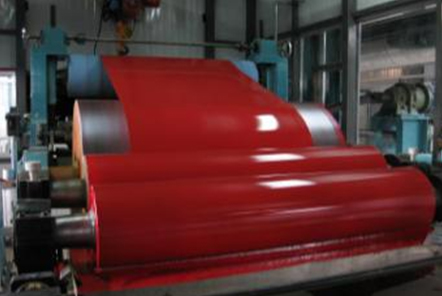 Coil coatings' high-tech coating lines enable significant energy savings, because of the process to cure coil-coated metal. High-speed material processing achieves a 98% capture and destruction efficiency of the volatile organic compounds, by sending them back into the curing ovens for reuse as fuel. This closed-loop system enables a high level of energy efficiency and prevents harmful toxic emissions from being released, benefitting air quality.
The curing ovens that coil manufacturers use are the most energy-intensive step in the coil-coating process, but their innovations are saving energy and lowering costs. Significant improvements in the process enables paint to thoroughly cure in mere seconds, with the use of infrared, near infrared, and induction curing.
The coil coating production innovations by coil manufacturing companies make pre-painted metals more sustainable, because less energy is used and few emissions are produced during their manufacturing process. The coil coating industry meets and exceeds EPA standards, which become more stringent each year. As a company dedicated to green innovation, Valspar coatings complement innovations in the efficient coal coating process for pre-painted metals.