Dortheavej, named after its address in the northwestern part of Copenhagen, is a five-story building that winds through an area characterized by car shops, storage buildings, and industrial facilities from the 1930s-1950s. The Bjarke Ingels Group-designed, $9.8 million multifamily building provides 66 low-income units across approximately 73,000 sf.
Dortheavej's architectural checkered pattern is based on a singular prefab structure. The building, which is conceived as a porous wall, gently curves toward the center to create space for a public plaza towards the street on the south side and a green courtyard towards the north. The building opens up on the street level to allow the residents and general public to pass into the courtyard.
See Also: Newark's first luxury residential tower in nearly 60 years officially opens
Housing modules are stacked to the height of the surrounding buildings. The stacking creates additional space for each apartment to have a small terrace. Units range from approximately 645 sf to 1,230 sf and are equipped with 11-foot ceilings and floor-to-ceiling windows. BIG kept the materials simple, primarily using wood and concrete.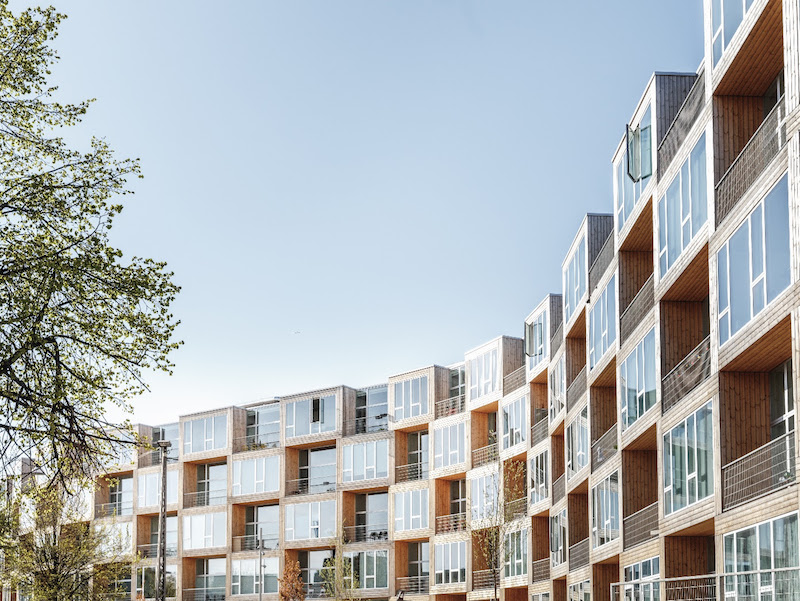 Photo: Rasmus Hjortshoj.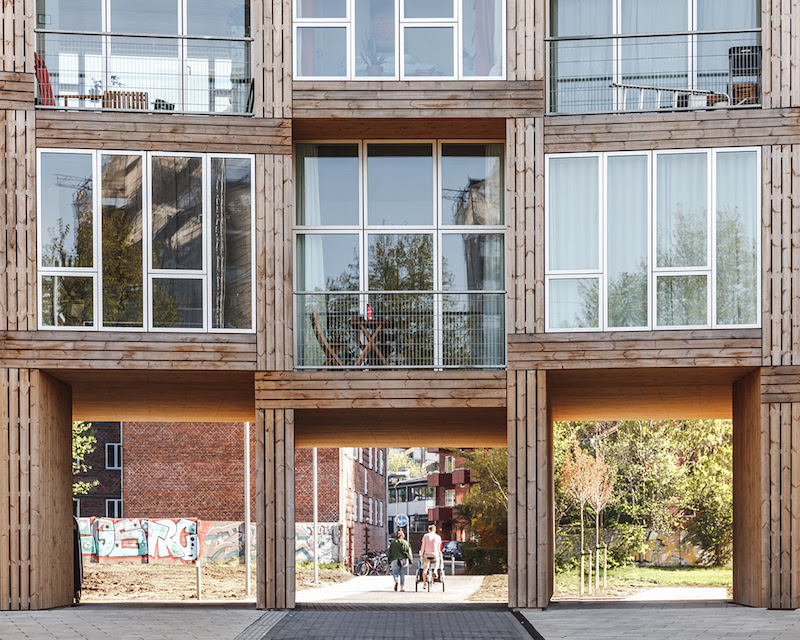 Photo: Rasmus Hjortshoj.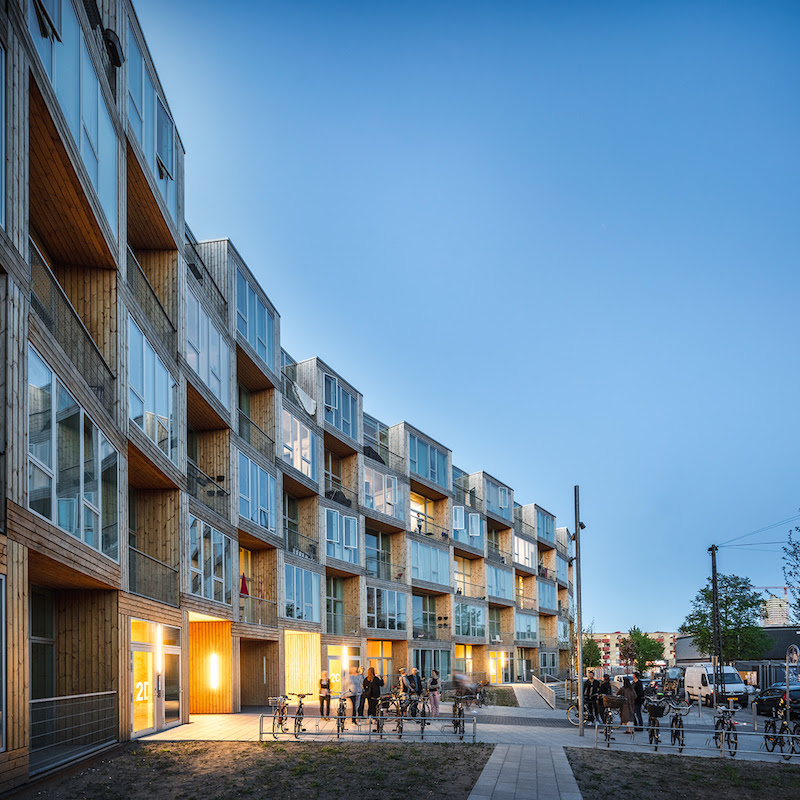 Photo: Rasmus Hjortshoj.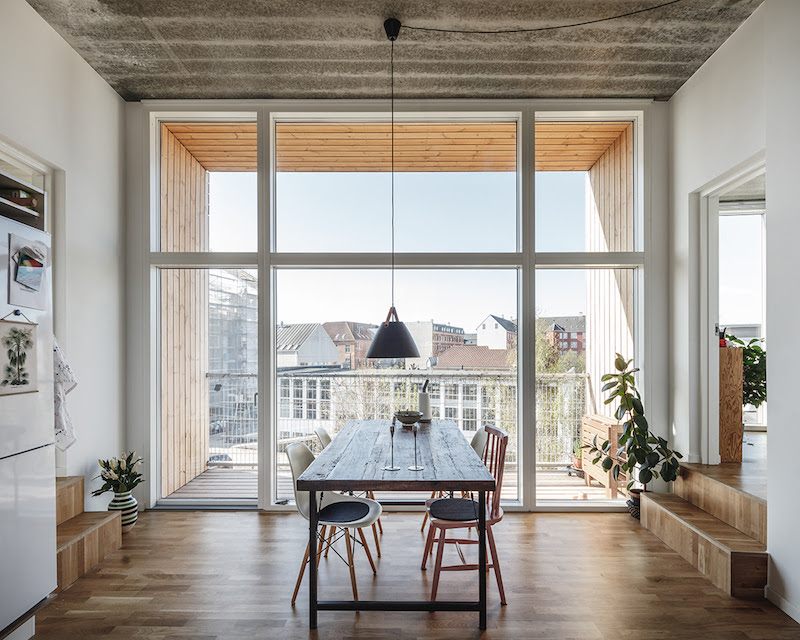 Photo: Rasmus Hjortshoj.