1. low-voc roofing system
IKO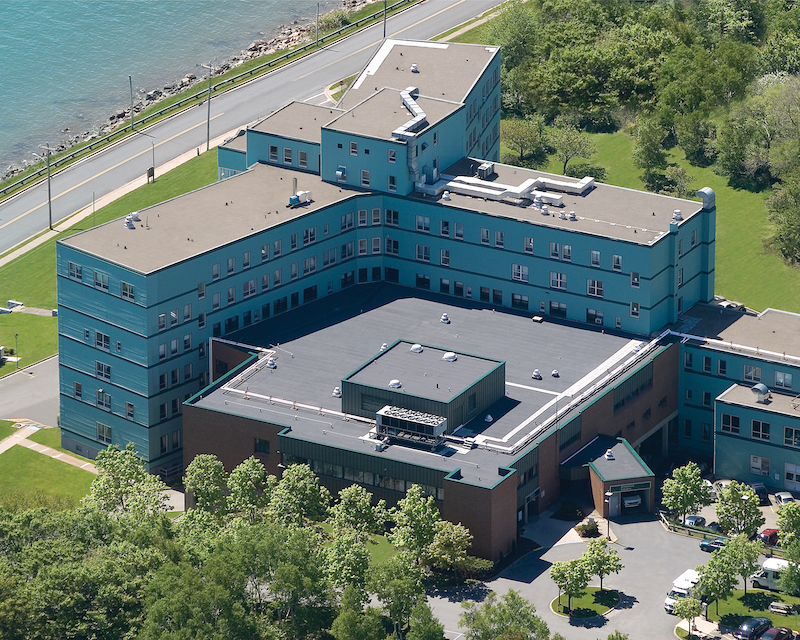 Project: Northside General Hospital, North Sydney, Nova Scotia. Problem: The client required an odorless, VOC-free, solvent-free, nonflammable, and rugged roof system to withstand the area's harsh winters. Solution: A low-VOC, odorless, and nonflammable IKO Cold Gold 2 Ply Membrane Roofing System was selected for the membrane recover project. The facility's old BUR system was still performing well, so the roofing consultant recovered the existing dry insulation. The hospital was able to remain operational during the reroofing process. On the team: TRIFOS Design Consultants (architect), PMC Roofing (roofing contractor).
2. Metal plate system at cornell
Metalwerks
Project: Cornell University Upson Hall, Ithaca, N.Y. Problem: The owner needed to update the facility to thermally efficient, 21st-century standards. Solution: Metalwerks provided 29,000 sf of ornamental metal enclosures for the window surrounds and Arcwall aluminum plate panel rainscreen for soffits, fascia, and coping. The rainscreen system can be flat, curved, or formed into custom 3D profiles. It can be installed horizontally and vertically. The plate afforded the designers control over the façade geometry, while also accommodating a high-performing wall system. On the team: Perkins+Will (architect) and Thornton Thomasetti (façade and structural engineering, LEED management, energy modeling).
3. Composite cladding
Alucobond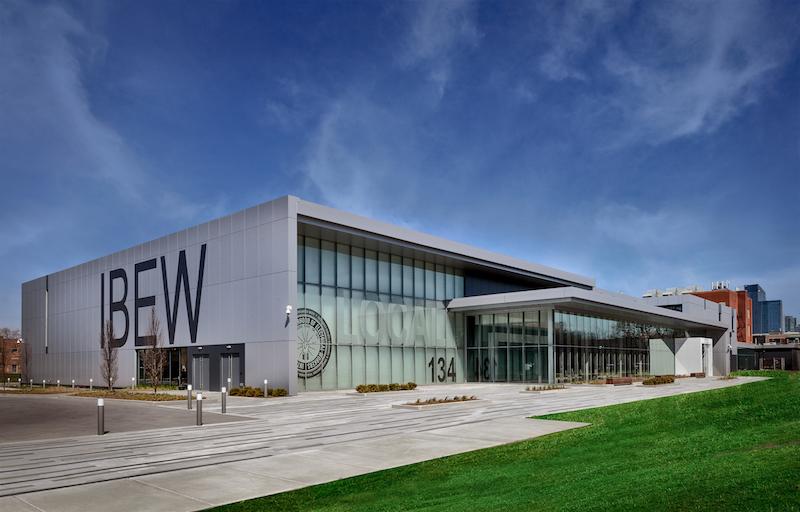 Project: International Brotherhood of Electrical Workers 134 Headquarters, Chicago. Problem: Renovate an old elementary school building into a contemporary HQ. Solution: 24,000 sf of 4mm Alucobond PLUS aluminum composite material was used as the building's "wrapper" to achieve a clean, modern finish. Alucobond PLUS consists of two sheets of 0.020-inch aluminum thermobonded to a proprietary fire-resistant core. It is manufactured in a standard 4mm thickness. On the team: Wight & Company (architect, GC), Architectural Panel Systems (cladding installation).
4. metal panels FOR EVENT SPACE
CEntria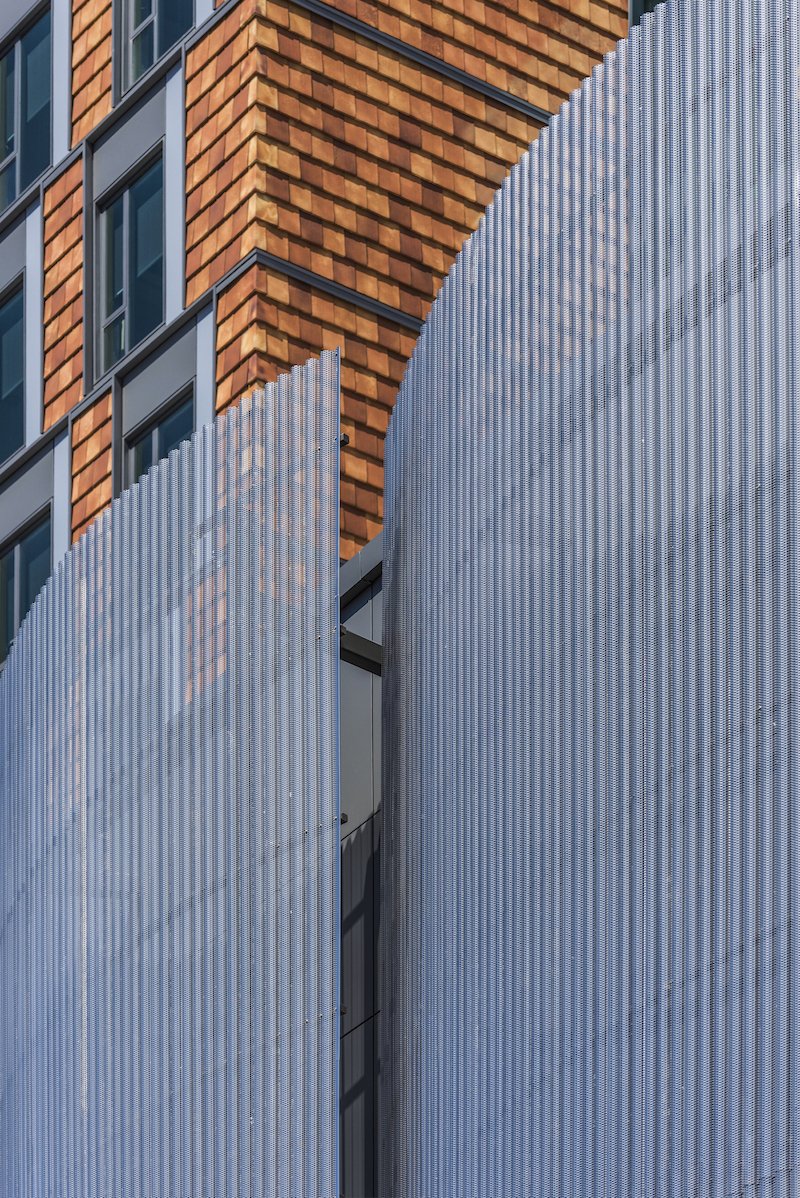 Project: New England Conservatory Student Life Performance Center, Boston. Problem: Create an innovative aesthetic with nods to the institution's history. Solution: Versawall lightweight insulated metal panels in Pewter, EcoScreen Cascade perforated screenwall, and Formavue windows were combined to create a unique identity for the new campus center. EcoScreen contributed to the formation of a 40-foot-tall metal screen to act as a curtain that allows for glimpses of the performance spaces. The Versawall IMPs clad the building where it faces an inner alley while providing protection against the elements. On the team: Ann Beha Architects, Gensler (architects), AECOM Tishman (GC), Sunrise Erectors (installer).
5. Perforated imaging wall panels on garage
Dri-Design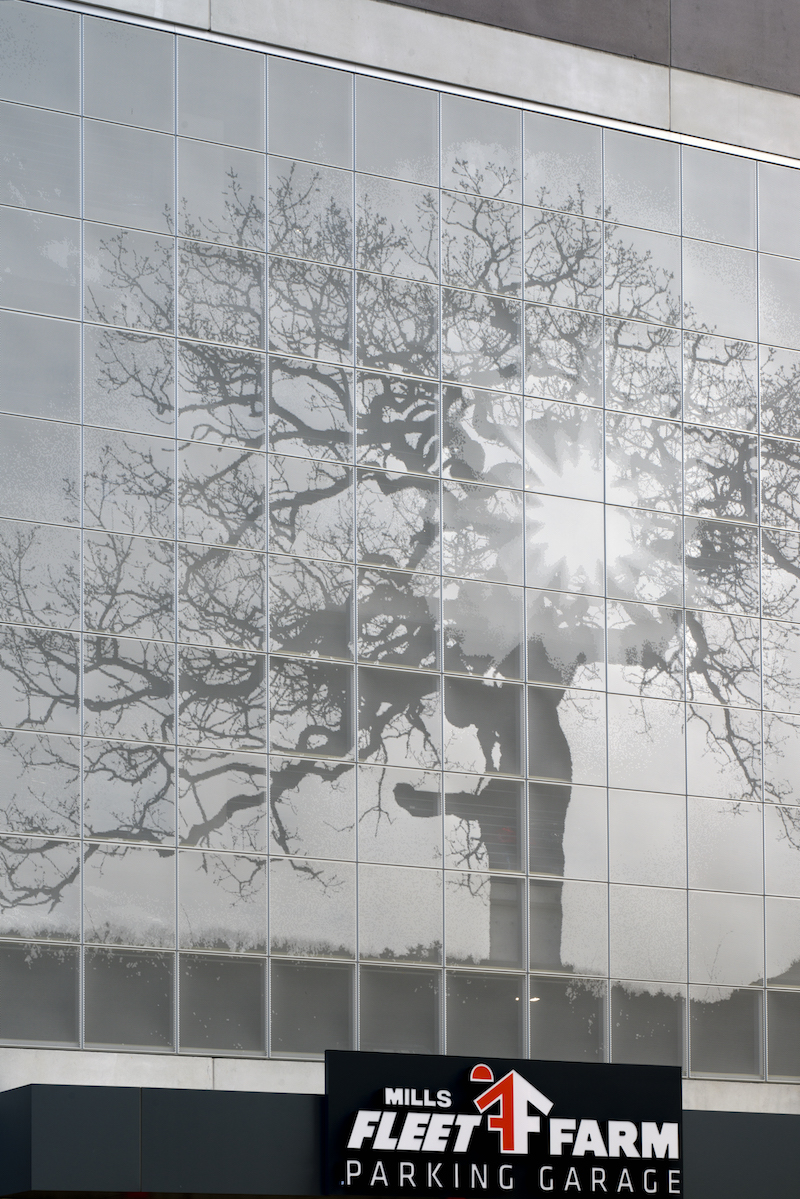 Project: Mills Fleet Farm Parking Garage, Minneapolis, Minn. Problem: The project team wanted to enliven the streetscape without compromising airflow to the garage. Solution: 4,418 sf of Dri-Design's 0.080-inch painted aluminum panels depicting a natural woods scene were installed, to enliven the streetscape while also providing needed inflow. The perforations are varied in size, location, and density to create areas of light, dark, and different tones in between, thus creating the displayed image. The panels do not require wind clips, which simplified the installation. On the team: Innovative Building Concepts (installation).
6. Perimeter fire containment sstem safeguards tower
Owens Corning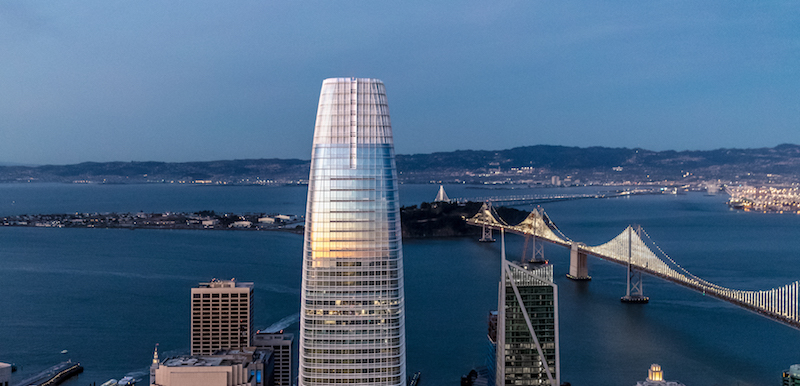 Project: Salesforce Tower, San Francisco. Problem: The 61-floor structure demanded a perimeter fire containment system that could meet rigorous building codes, address the unique geometry of the structure, and help achieve targeted LEED Platinum certification. Solution: Thermafiber Insolutions reviewed drawings and provided engineering judgments to support performance goals. A Thermafiber Impasse perimeter fire containment assembly used Thermafiber FireSpan 90, Thermafiber Impasse Hangers, and Thermafiber Safing to achieve floor-to-floor fire separation. The system meets stringent building code fire requirements, with a minimum 70% recycled content. Photo: Jason O'Rear.